In search of fast, fit and frugal edible gifts to share with loved ones this holiday season? I've rounded up 10 of my favorite Healthy Homemade Food Gifts that make it easy to share your good taste with family, friends and other favorite people. Read on to get the ideas which are perfect for Christmas or even just stocking your own pantry.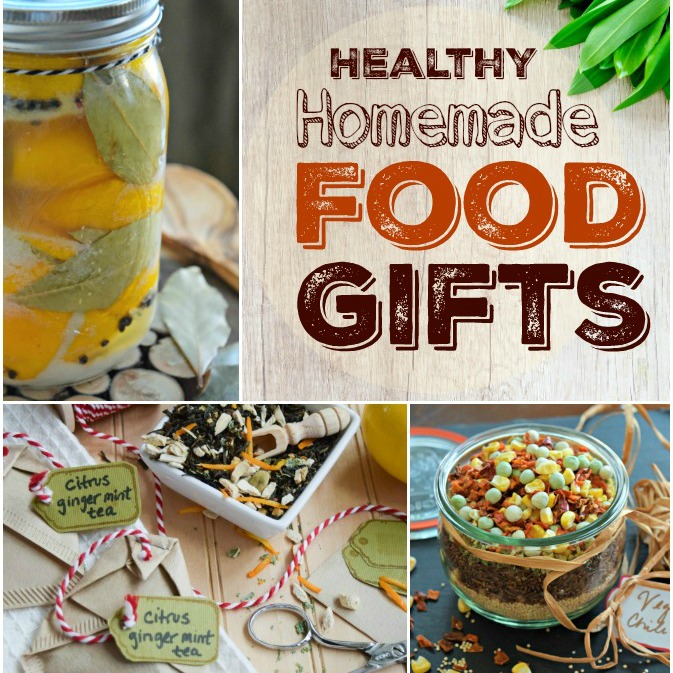 Making a homemade gif is a sure way to maximize your thoughtful intentions while minimizing the negative impact on your wallet. Most people I know would SO prefer one of my five or ten-dollar healthy homemade food gifts made especially for them over a "whatever" last-minute department store grab at any expense. Plus, edible gifts are really the perfect solution for the person who seemingly has everything, you can never go wrong with food!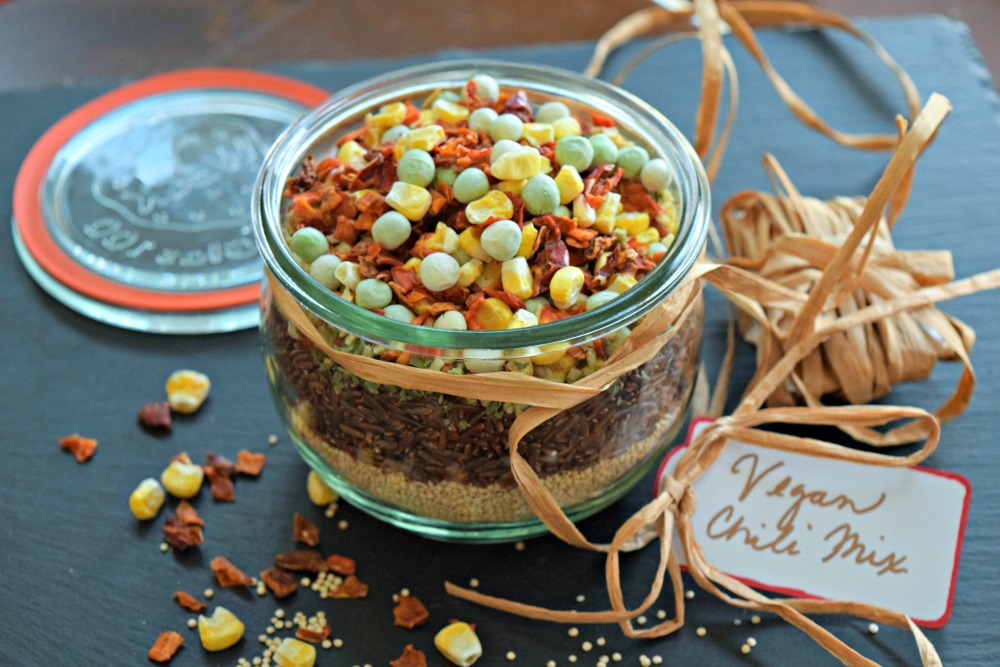 No Beans, No Bull Vegan Chili Mix: This soup mix is a miracle, coming together on the stove top with just veggie stock and tomato paste. It's uncanny how it has the taste and texture of a meaty chili, yet is completely plant based. A great healthy homemade food gift and meal prep option for busy nights or camping trips where there is little access to refrigeration.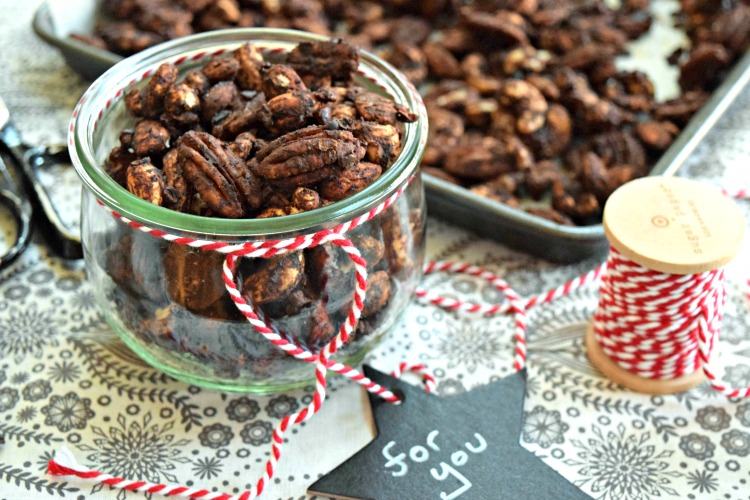 Cocoa Chai Spiced Nuts: Nothing says hunkering down and hibernating through the winter than a jar full of nuts! This easy-to-make blend of cashews, almonds and pecans are lightly dusted with cocoa powder and spices like cinnamon, nutmeg and cardamom along with a hint of sweetness from stevia. This healthy homemade food gift is perfect for your Paleo diet friends or to squirrel away for yourself!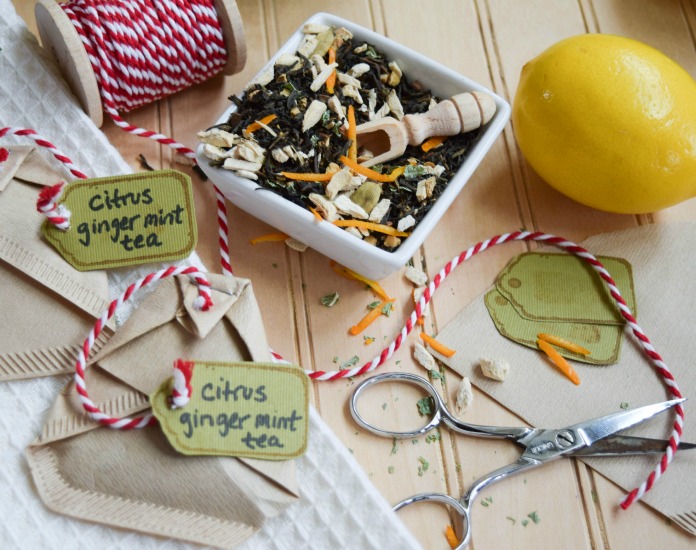 DIY Citrus Ginger Tea Bags with Honey: This is one of my favorite food gifts to make for the person who loves hot beverages! It's simple a blend of tea, citrus zest and honey crystals cleverly enveloped in a natural coffee filter. By using honey crystals, you can "presweeten" the tea, which is oh-so clever!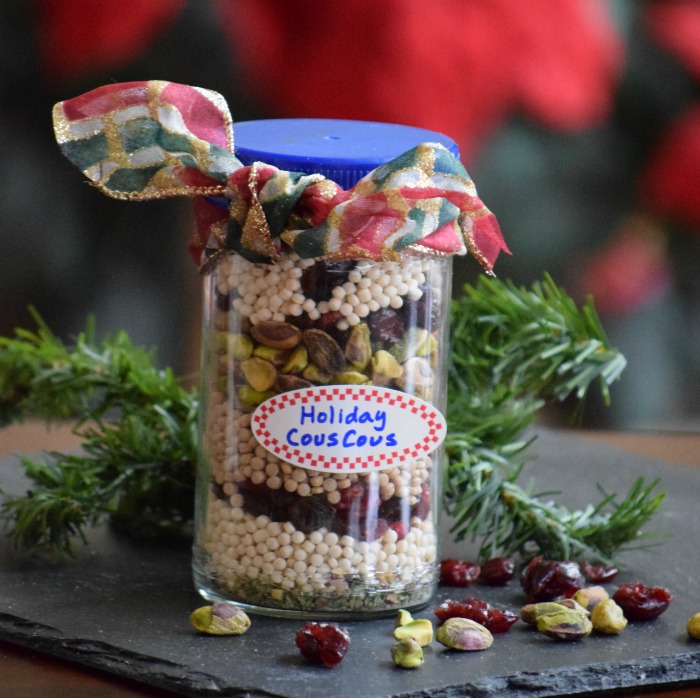 Fruit & Nut Holiday Couscous Mix: This festive side dish mix is bejeweled with pistachios and dried cranberries and makes an on-point pair up with a roast or turkey. Jars of the couscous mix can also be saved and turned into a one-ot meal on busy nights by tossing in some leftover steak scraps or roasted chicken.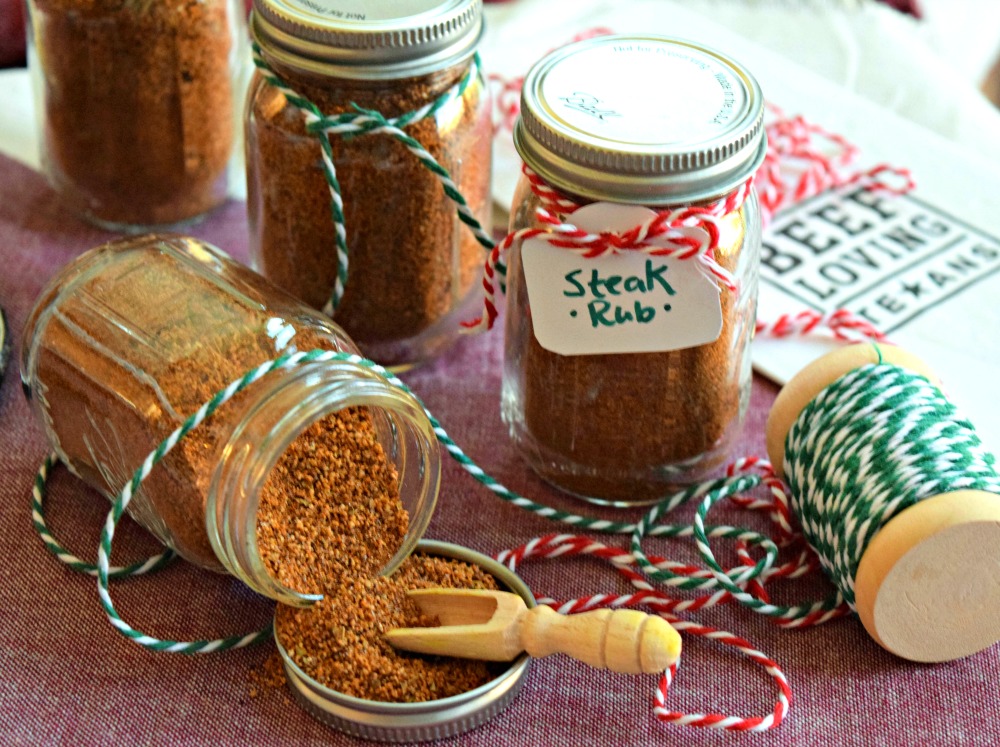 Countdown Steak Rub: This is a tried-and-true steak rub from my vaults, it's a speeding way to kick up the flavor on your protein and the recipe is super easy to remember because the ratio of ingredients is 4:3:2:1 — kosher salt, brown sugar, sweet paprika, and cayenne pepper, in that order! Make some for yourself too, a massive batch of this DIY steak seasoning is less expensive than one little jar of pre-made from the market.
Apricot Ginger Protein Oats Mix:  Nothing says "I care about you" more than getting them off in the morning with a hearty, healthy breakfast. Homemade oatmeal mixes and DIY oat packets are a healthy homemade food gift worth waking up to, even on the most stressful days (it's a 2-minute breakfast solution)! As much as I love oats for their wholesome whole-grain energy and dietary fiber, I also like to add protein powder to the mix – IMO, it makes the oats creamier (without cream) and gives me the protein boost I need to keep me zooming ahead to lunch.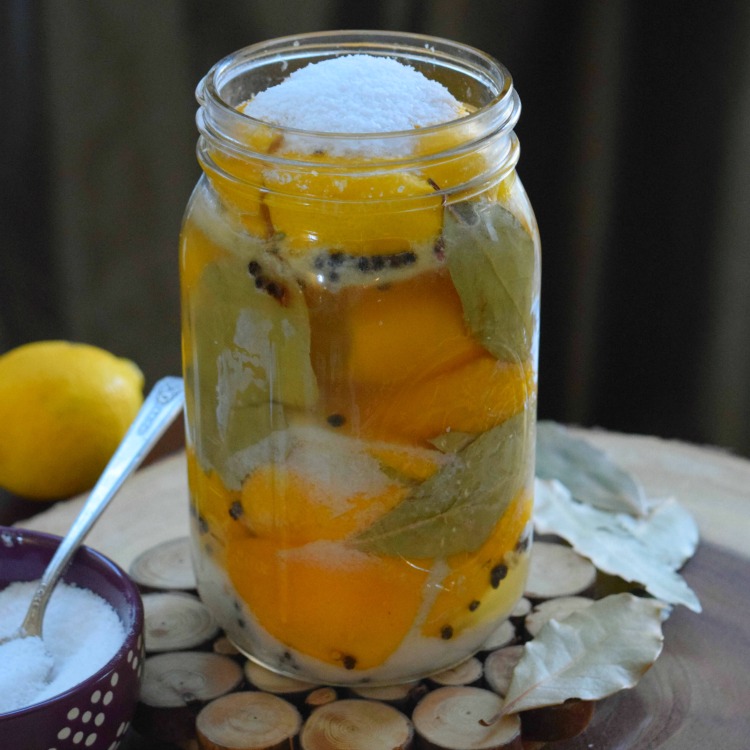 Salted Preserved Lemons:  So bright and vibrant in a jar, this edible gift of lemons or other citrus could serve on its own as a delightful addition to your kitchen décor. However, the contents of this Mediterranean inspired staple are amazing and make any recipe, from soups to side dishes to seafood, sing with salty tart deliciousness. This load of quartered lemons brined in their own juice and a ton of salt can stay in the fridge for nearly an eternity, replacing the lemons as used. Seriously, this healthy homemade food gift is a must make!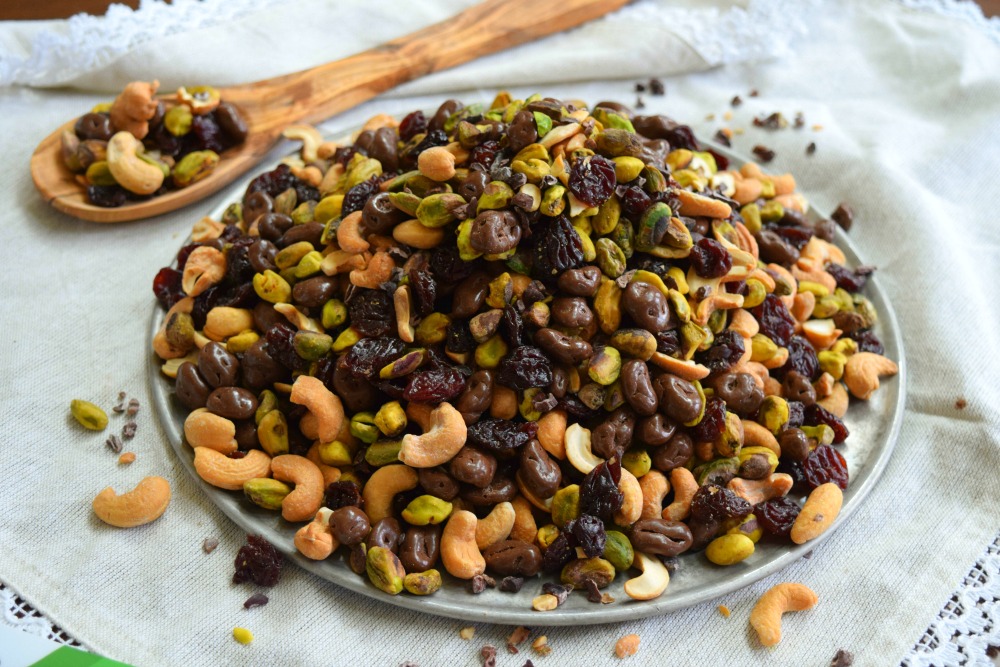 Nuts for Chocolate Mountain Mix: This simple trail mix can be tossed together and bottled up for gift-giving in under five minutes.  It's not at all shy on the chocolate and nuts, making it an energy-packed and sustaining healthy homemade food gift for your friends who like to ski, hike, run and other winter outdoor sports.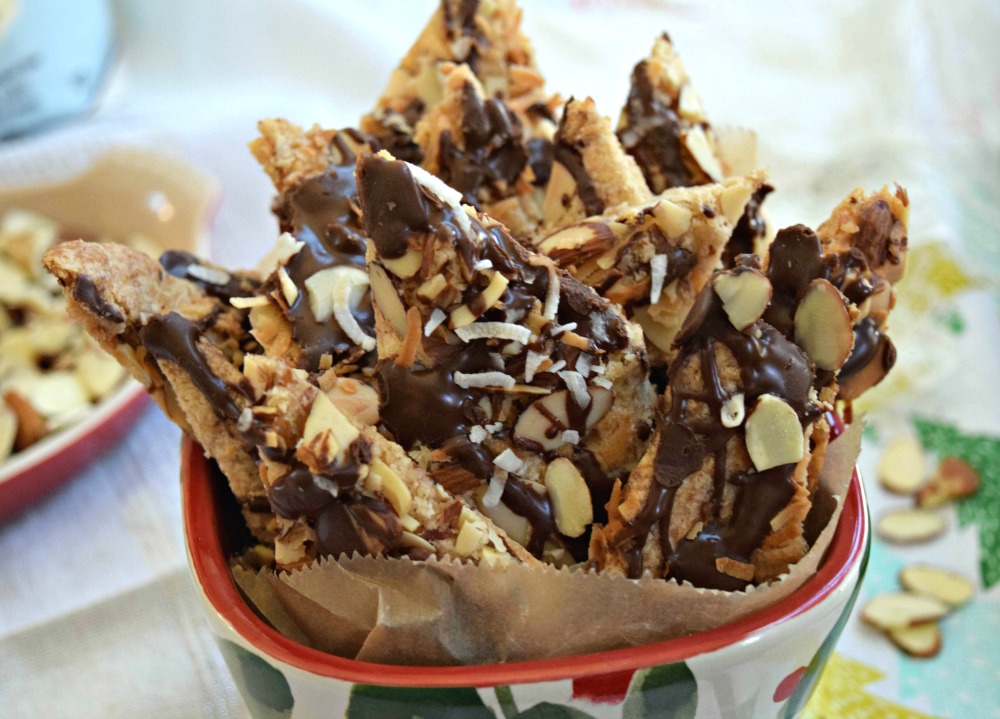 Almond Joy Cookie Brittle (Gluten Free):  Meant to be a crumbly cookie, this yummy treat is perfect for boxing up as it doesn't matter if a piece breaks or chips! Coconut and a chocolate drizzle top a buttery, rich crust. Pure heaven.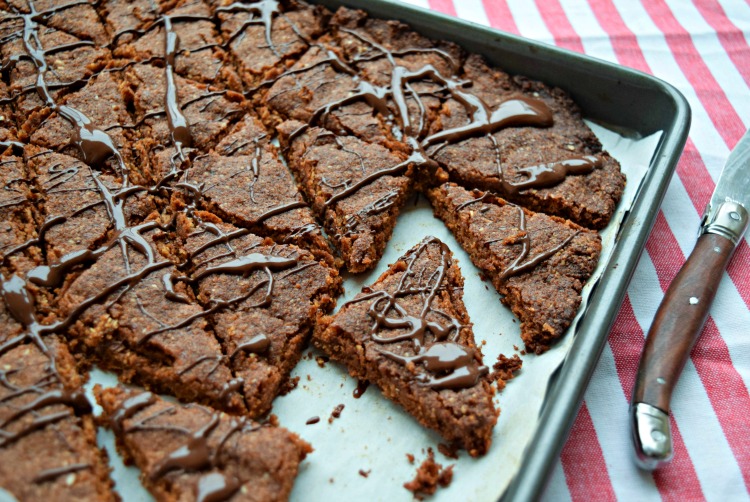 Paleo Gingerbread Cookie Brittle: More cookie brittle, this time Paleo diet approved – so just fine to get your hand caught in the cookie jar! Simply to make, simply spread out batter in the pan and enjoy the amazing spice scent fill your home as it bakes. Gingerbread is a classic Christmas food and these paleo cookies are tweaked for "new" nostalgia — package up and tie with ribbon as a healthy homemade food gift.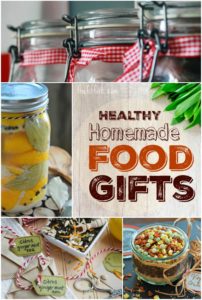 What are your favorite food gifts to make . . . or receive? To you have any money-saving tips or efficiency hacks? Please share in the comments – XOXO, Jennifer