If you're like me, it's the middle of the week and your attitude or schedule (or both) is getting in the way of a full gym workout. When my to-do list gets out of control and my stress starts to spike, a quickie workout always helps me kick my cranky mood in the butt.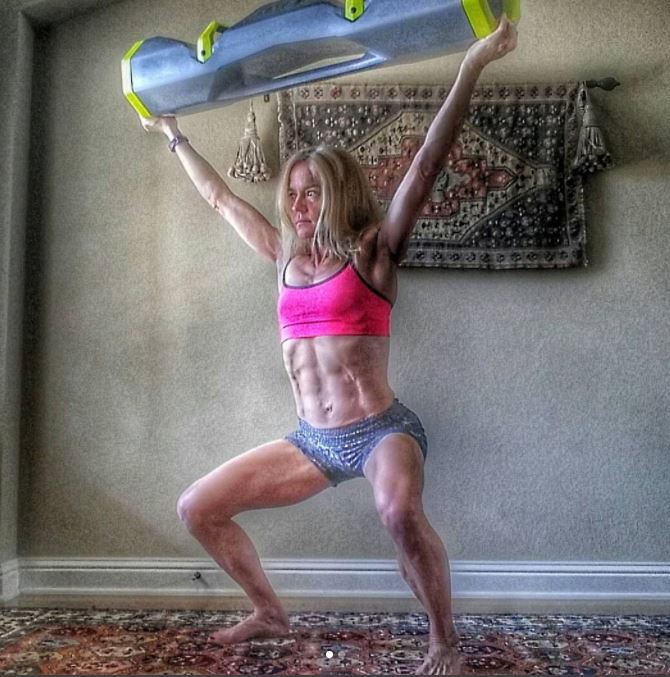 I've put together a 15 Minute Full Body Blaster Workout using the Surge®  Storm from Hedstrom Fitness. Using just three movements that capitalize on the dynamic motion of the water inside the apparatus, you will kick up your heart rate and burn calories while working nearly every muscle known to man — or woman, as the case may be. Read on to get the workout and all the details.
What makes this quick workout so challenging is the motion of the water inside the Surge®  Storm. The Surge Storm is like one of those homemade slosh pipes you might see in a CrossFit gym made out of PVC pipe — but so much better. The Surge can be filled with water to top out a over 64 pounds. For some of you beasts out there, that might not sound like a lot for some lift exercises, including the snatch, lunge with upper cut and wide-grip deadlift in this WOD.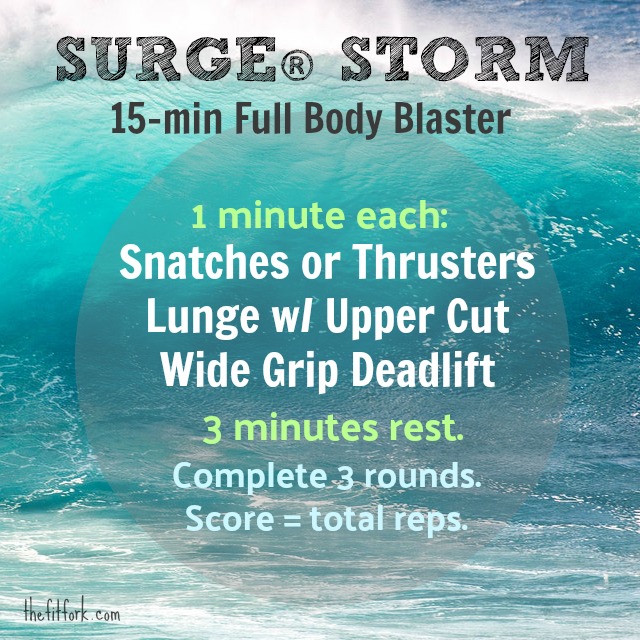 However, the crashing around of the water inside the tube puts all muscle groups, big and small, to the test by making them work harder to achieve balance and stability. I've only added about 2 gallons of water to my Surge to bring it up to 35 pounds, and it was very, very difficult! I'd rate it similar to doing lifts with a squirming, wiggling toddler who just won't be still.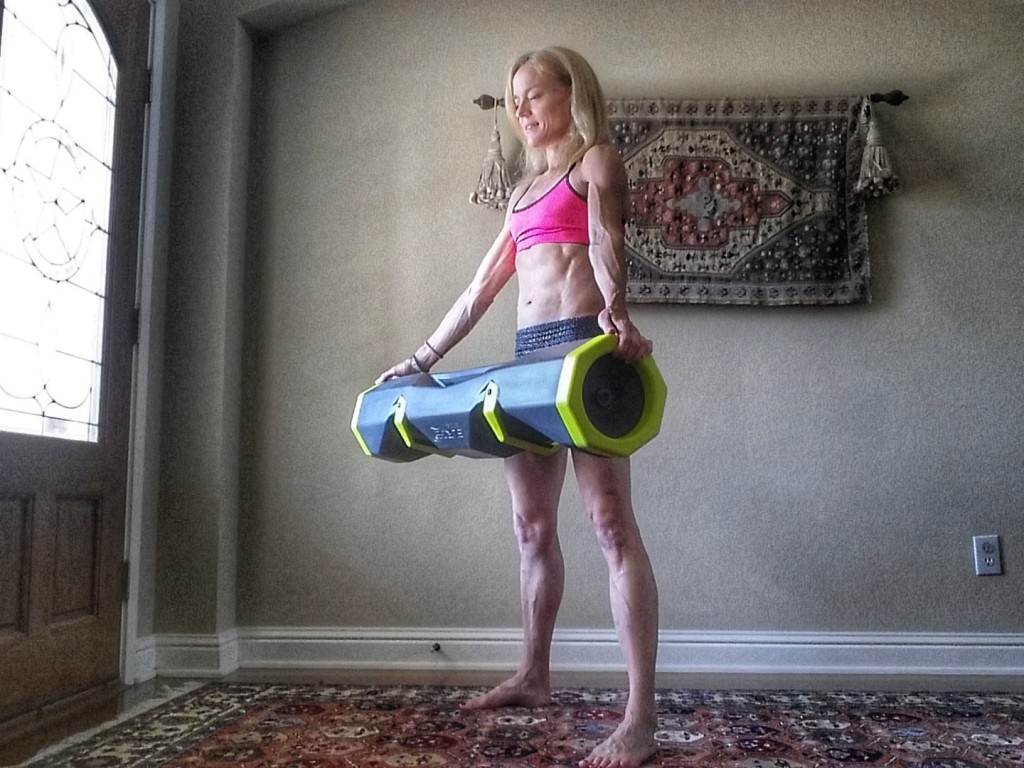 Here are the moves: 
Snatch: Hold Surge Storm on the outer edges, tucking fingers into indented rim. From the floor, snatch the Surge overhead in one continuous motion, locking out arms and receiving in a squat position.
Lunge Upper-Cut: Standing in a neutral position, hold Surge Storm on the two handle side, with both arms down and over to one side. Step forward into a lunge, touching knee to ground while raising Surge up and over opposing shoulder. Return and perform on other side.
Wide-grip Dead Lift: Start with Surge on the ground, hinge at hip and knees, holding both sides at the outer edges. Keeping back straight, pull Surge off the ground to the hips, following close to the body and standing tall. Slowly lower to ground.
Feel like getting wet? Then you'll also like my H2O² Pool Workout with the Surge® 3.0
Go to GetTheSurge.com to get your own Surge and start kicking up your home workouts. 
Please post your scores or any technique questions you may have to the comments. Thanks, XOXO- Jennifer