This post is part of a social shopper marketing insight campaign with Pollinate Media Group® and Hyperbiotics, but all my opinions are my own. #pmedia #HealthiestDaysAhead  http://my-disclosur.es/OBsstV
Runners already have a leg up on health. Hitting the road, trail or treadmill a few times a week has countless benefits for cardiovascular health . . . and even mental health! But, what about gut health?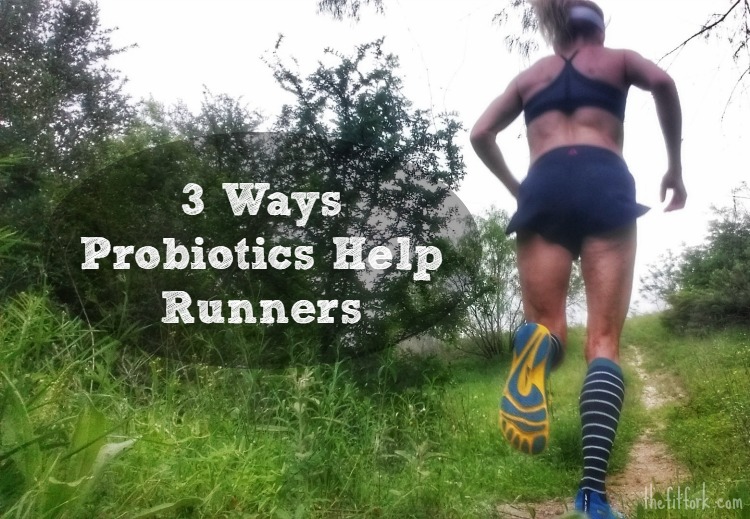 It's true that running on a regular basis can help keep you "regular" (wink, wink), but runners often struggle with other gut issues including the runner's trots, post-run digestive issues, and just the havoc that a modern diet or hormonal fluctuations can wreak on your digestive system. Read on to find out three ways Hyperbiotics, a collection of specifically formulated probiotics found at Target, can help runners get back and stay on track.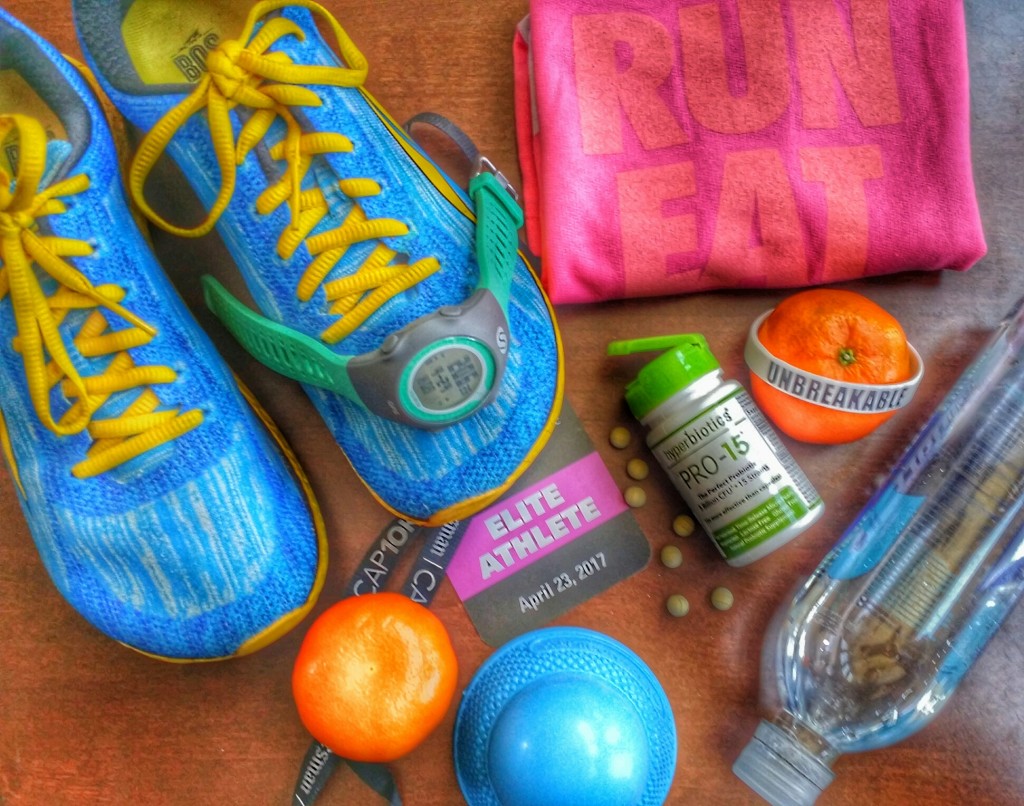 Probiotics, like Hyperbiotics (available at Target), are just one of the tools that keeps me happy and healthy for running.
Before I jump into the three ways probiotics can help runners and athletes, it may be useful to explain what they are. Simply put, probiotics are helpful bacteria that live in your gut and do good things for you. That may sound gross, but the human body has trillions of helpful bacteria cells that live in and on our bodies and, when everything is in balance, the flora keep us functioning at our best. Good bacteria in the gut have been linked to everything from improved energy levels to weight and mood management, digestion, and even health of skin, gums, teeth, joints brain and heart.  Probiotics, whether from foods or supplements like Hyperbiotics, can help runners in all these ways – but, below that are three I find especially important for my active lifestyle.
Lessen Pit Stops: Probiotics can help to strengthen the gastrointestinal tract and reduce that awful bowel distress that a "leaky gut" gut can trigger. Leaky gut paired with the dehydration and bowl jostling that triggers "runner's trots" can create a very uncomfortable and embarrassing situation the middle of a marathon or endurance workout. Experts say that a side-effect of exercise can be the microscopic separation of the cell lining in the intestinal wall (this can also from other triggers including poor diet, food intolerances, stress, age and (ah-ha) not enough good gut bacteria). These tiny gaps can let stuff in the intestines leak out into the bloodstream (eg: "leaky gut") and set off a variety issues including that "Uh-Oh-I-Gotta-Go-NOW" feeling!
Boost Your Immunity: It's pretty common for endurance athletes catch colds or other illness right after a race or when over-training. Exercise, as good as it is for the body, is also a stressor requiring recovery. Research on the outcome of probiotics on elite distance runners published by the British Journal of Sports Medicine in 2010, the runners who took probiotics experienced fewer days (less than half) and less severe symptoms of respiratory illness than the athletes given a placebo. An amazing amount of our health resilience to comes from the helpful flora in our guts – somehow these little guys just tell your immune system to work better!
Optimize Wellbeing:  Studies also suggest that the positive impact of probiotics goes further than just the gut and improvements in digestive health. Friendly flora can play a role in weight management, improved energy and clarity, and even better brain and heart function. While probiotics won't directly make you run faster, jump higher, or swim longer, they will help keep your systems functioning at their best, optimizing your health and indirectly allowing you to train harder and recover faster.  Healthier athletes are better athletes!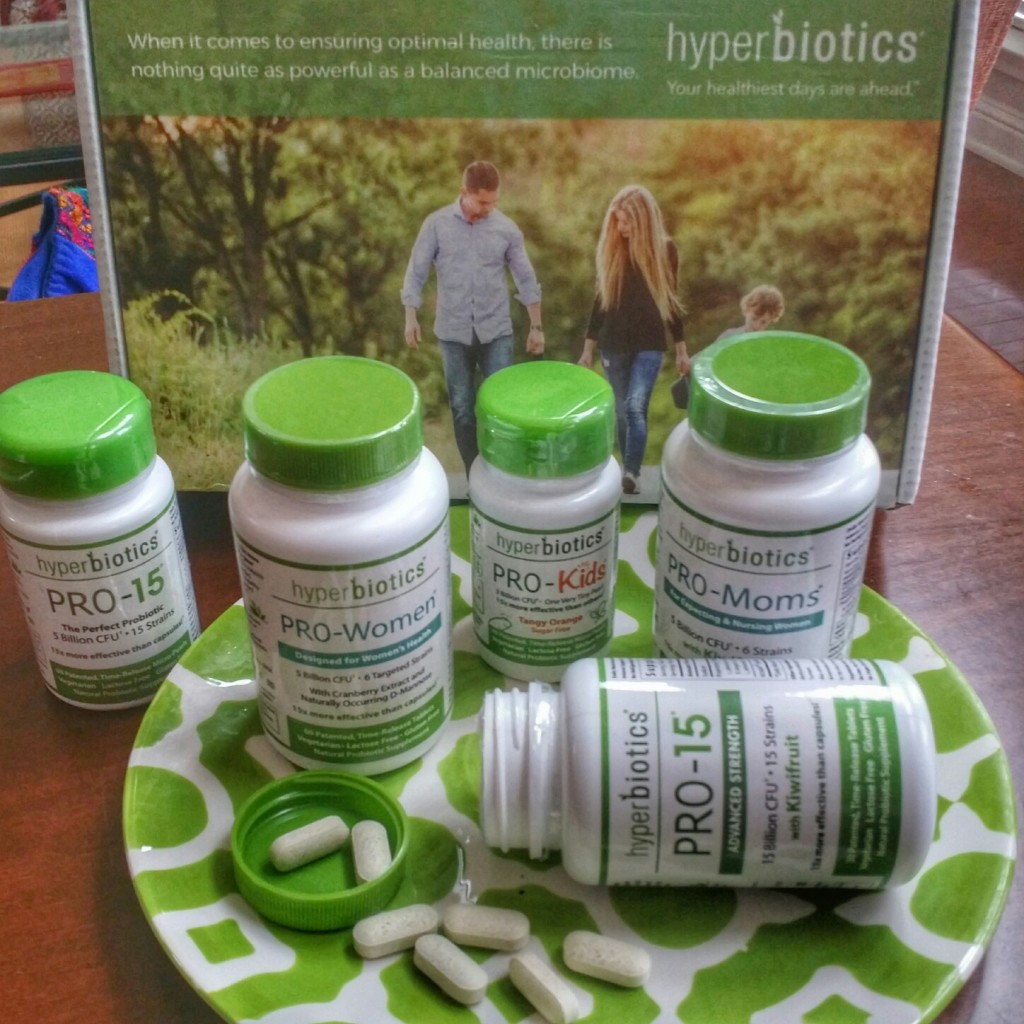 Wondering how to get the probiotic party started? Well, these good bacteria are found in some fermented food, such as sauerkraut, kombucha, kefir, yogurts and so on. It's great to include these foods in your diet, however a supplement like Hyperbiotics can ensure that you are more reliably getting what you need, when you need it.
I've tried quite a few brands of probiotics, and I am really a fan of Hyperbiotics for many reasons. They have many different formulas to address specific needs, like the flagship PRO-15 I've been taking. PRO-15 replenishes beneficial bacteria for optimal digestive and immune health, gives me relief from gas, bloating and irregularity and comes in an easy-to-swallow pearl. For other demographics, check out PRO-Kids for children of a safe chewing age or older, PRO-Moms for women pregnant, nursing or trying to conceive, PRO-Women to address female-specific issues, and more!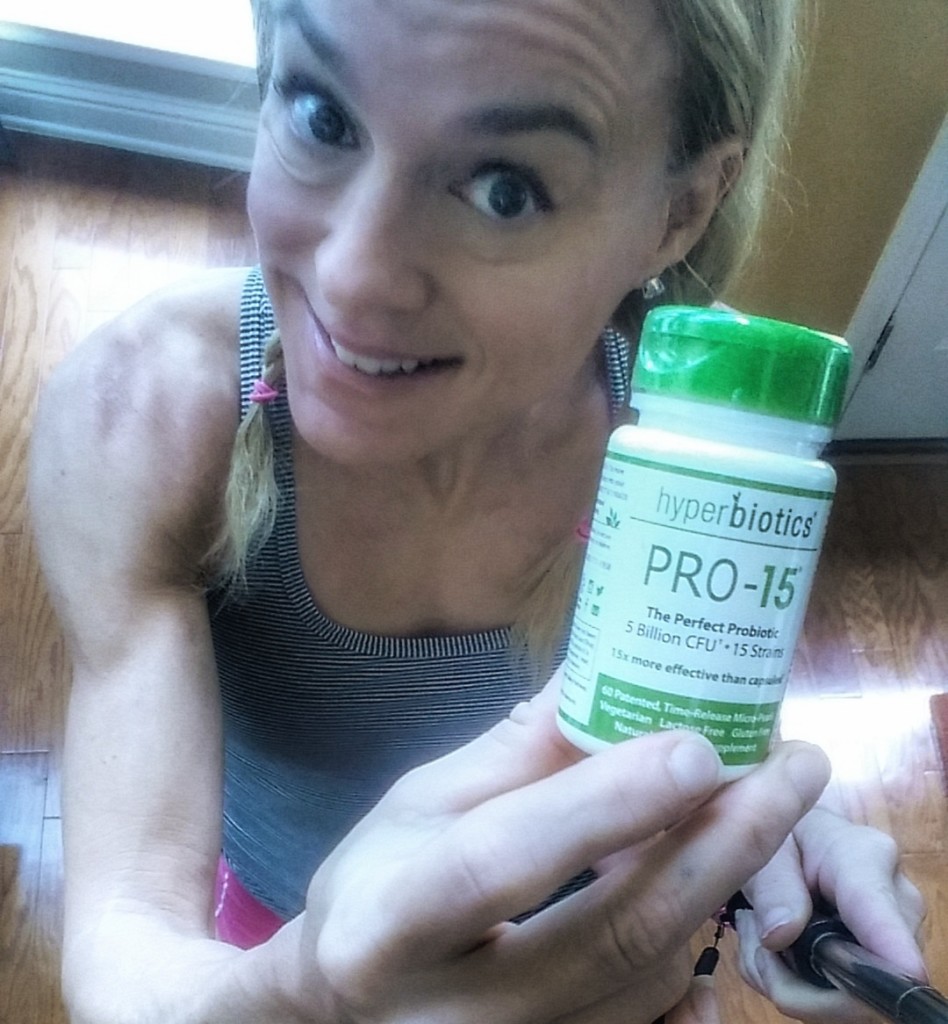 Hyperbiotics formulas are vegetarian, non-GMO, and free of lactose, gluten, and sugar. There is also no soy, iron, nuts, artificial flavors, artificial colors, or preservatives of any kind and the shelf-life is 18 months (no refrigeration required)! Oh, and did I mention that they are quite affordable – and found at your nearest Target!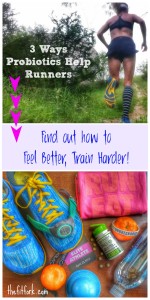 So, check out Hyperbiotics website for more detailed information and then #followyourgut to Target to give these supplements a try!
<——– Pin this for reference later!
 Have you ever tried a probiotic supplement? Are you plagued my mid-race gut distress – what do you do to keep it away? Please share in the comments – XOXO, Jennifer
These statements have not been evaluated by the Food and Drug Administration. These products are not intended to diagnose, treat, cure, or prevent any disease. Probiotics support many facets of overall health when taken regularly as part of a balanced diet and healthy lifestyle.