Planks can be compared to eating your veggies or brushing your teeth. You don't have to like doing it, you just need to get the job done — and it only takes a few minutes per day. Just like vegetables or proper oral hygiene, planks are a great way to look good, feel good, improve your overall health — and attract new friends!  Ha ha!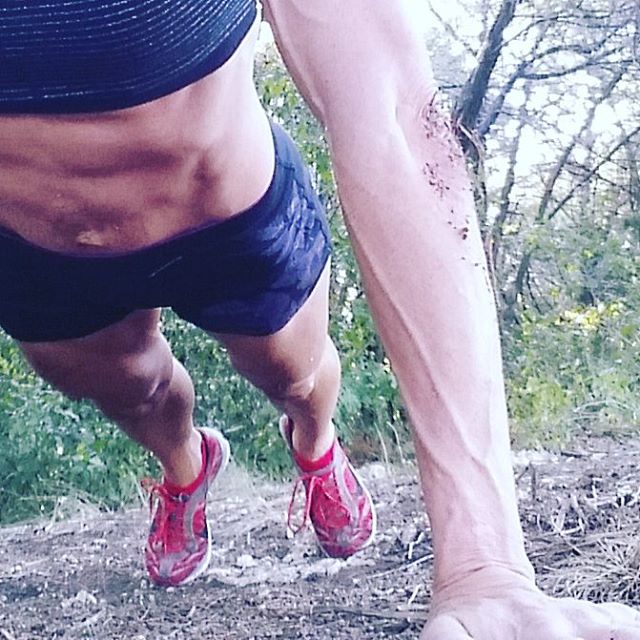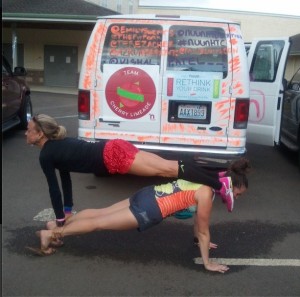 Holding the plank position may look like child's play, but don't let the simplicity of this no-equipment, body-weight exercise give you a false sense of bravado.
Planks are hard and humbling. I've seen planks that can make grown men and women cry.  Recruit a friend to make the pain more fun!
Core strength, balance and flexibility are just some of the benefits you'll gain from practicing a plank – plus, you'll stand taller, straighter and prouder! Who am I to judge if you want to pull up your shirt to show off new found abs and obliques. In addition to the abdominals, other muscle groups used include those in the back, chest, shoulders, and neck. Getting into the plank position helps to loosen up hamstrings (lordy, I need that) as well as calves and arches of the feet. Planks also demand concentration and a focus on balance to keep from toppling over, especially in some of the advanced variations.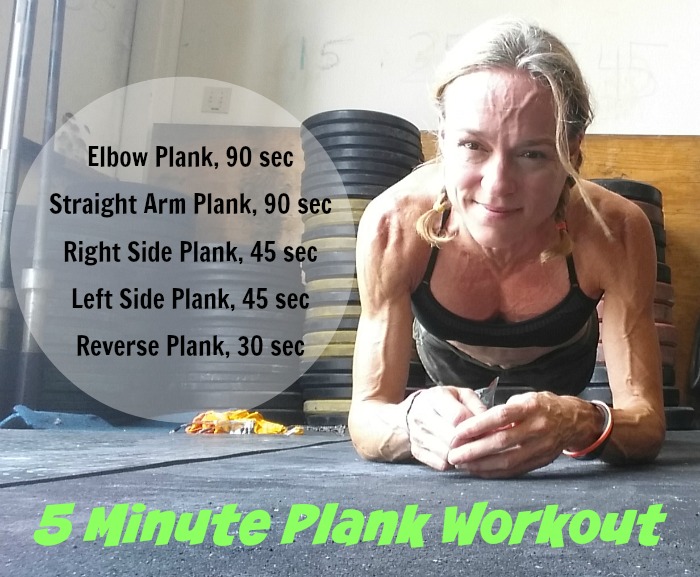 Being able to hold an abdominal plank for two minutes (with good form) is an indicator of good fitness.  Remember to tuck in rear end push belly button up, keeping a straight line from the top of your head to the back of your heels. Try my 5 Minute Plank Workout either in the morning or at the end of your next gym session. It's just 5 minutes so no excuses, plus you'll love the results after a few weeks! If you can't hold the planks for the recommended amount of time, just lower into a resting position until ready to tackle the next one.
Or, try the whole five minutes at once, no variations to break it up — just go for it!
Also, I wanted to tell you to save the date! Prevention Magazine's third annual R3 Summit is returning to Austin on Jan 15-16. I've been the first two years and can't wait to go back to this health and wellness conference to learn new ways to take action when it comes to my health and happiness ((R3 = Revive, Refresh, and Reinvent).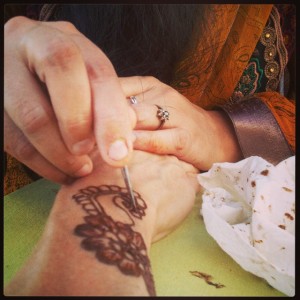 R3 is an award winning 1 ½-day long experiential event taking place this year at ACL Live at Moody Theater. Guests enjoy a wide scope of wellness workshops, fitness classes, tastings and health and beauty consultations – there is something for everyone and keep an open mind because you may discover something amazing that you never thought was for you – last year I was blown away by the Reiki healing and the artistry of the women doing henna tattoos.
But, you know I was also all about the clean eating demonstrations and meeting the celebrity chefs. I also "competed" in a wild tuna cook off!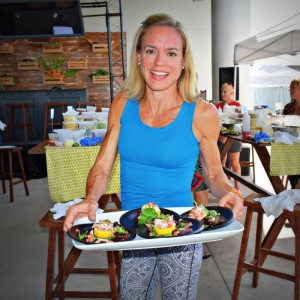 Confirmed speakers for the 2016 R3 Summit in Austin on Jan 15-16 are:
Dr. Travis Stork -Emmy®‐nominated host of the award-winning talk show, The Doctors, and a board-certified emergency medicine physician
Lizzie Velasquez -motivational speaker, author and activist, A Brave Heart: The Lizzie Velasquez Story
Chad Sarno -culinary media spokesperson for Whole Foods Market and VP of Plant-Based Wellness of Rouxbe Online Culinary School
Monica Pope -James Beard nominated Houston Chef and Restauranteur, Top Chef Masters
Mary Joan Cunninghman – #ThrivewithMS
Dr. Mark Hyman – nine-time #1 New York Times bestselling author, practicing family physician and an internationally recognized leader, speaker, educator, and advocate
Save $20 on a weekend  pass by using discount code PVNR3AUFORK  at check out on the registration site.  If you're going to be there, let me know so that we can plan a meet up!
So, do you plank? Have you ever been to Austin? Ever had a henna tattoo? Ever had your tongue read (oh, that's a whole other post!)? Please share in the comments below – XOXO, Jennifer