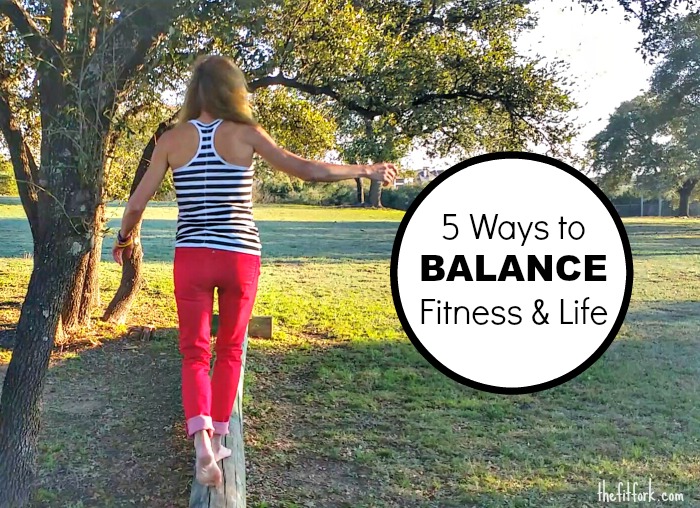 It's now unofficially spring, how are those New Year's goals progressing? Whether it's general health and wellness, getting in bikini shape, or nailing a specific fitness goal on your list, I bet there has been hurdle or two in the road. Or, at least there has been for me!  Work obligations, family duties, a defeatist attitude and even the weather are obstacles that can get in the way of accomplishing your daily workout. Thankfully with the temperatures warming up, we can all get outside and move when and where we like and enjoy the feel-good mojo some good old-fashioned, natural vitamin D sunshine!  So, if your fitness good intentions have been waning loately (or weren't even there at all), get back on track with these
5 Ways to Balance Fitness & Life.
1) Be Efficient: Have a game plan, don't just show up at the gym and wander around aimlessly trying to decide what to do. I've seen focused people get a more solid and productive workout in 20 minutes than lollygaggers do in 2 hours.  High intensity activities like running, CrossFit, interval training, and rowing can all get you big gains with low time commitment.
 2) Be Sneaky: Use little bits of down time to fit in fitness. For example, do a few isometric exercises in the car while you wait for the light to turn green or close the office door and bust out some burpees.  Even if you pass up your after work run for a marathon of the latest television show, don't fast-forward through the commercials – get up and move for the duration. Everything adds up and something is better than nothing!
3) Be on a Schedule – Don't just "pencil" your workouts in, use permanent ink! While that may not be completely realistic in light of the constantly changing demands of life, it is good to have a general idea of when and where you are going to accomplish a sweat session.  When an activity is "on the books," there is accountability and it becomes much easier to arrange other obligations around the workout or say "no" to things you deem less important.
4) But, Be Flexible – I'm not talking flexible as in bendy (although that's good too, so try some yoga!), but as in adaptable when fate doesn't seem to want to allow for a run or workout.  Sometimes "the schedule" gets put in total override; so view your workout as not "lost forever" but temporarily postponed and/or altered. Instead of running 5 miles in the morning, climb the stairs for 5 minutes every hour at work or knock out high-intensity intervals (like burpees, jumping jacks and air squats) while your kiddos are finishing up piano lessons.
5) Be Ready:  Because squeezing in workouts can sometimes be unpredictable, I always wear clothing that allows for a wide range of movement and is moisture-wicking. If your lifestyle doesn't allow for wearing yoga pants or running shorts all day (haha), then keep a fully-stocked gym bag in the car at all times. Don't forget your athletic shoes, swimsuit, sunglasses and yoga mat – you never know what opportunity will arise!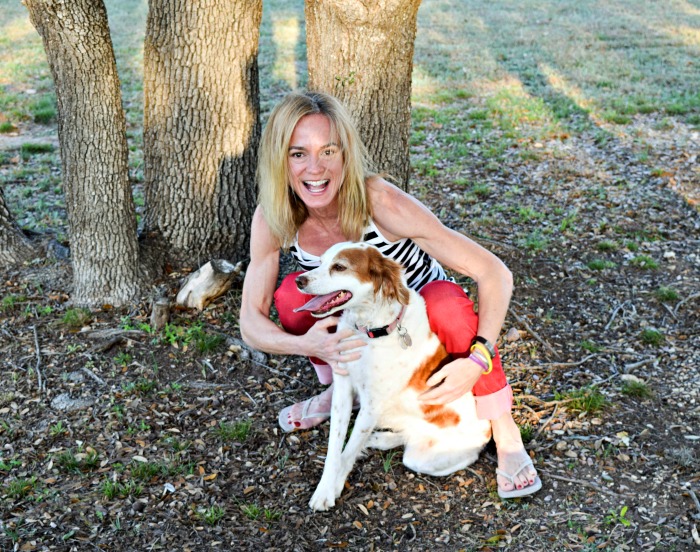 I also wanted to share about prAna,  one of my all-time favorite brands that fits with my healthy, active, fun-loving lifestyle (and what you'll find on my bod or in my bag to meet Tip No. 5). I feel so lucky that my "job" doesn't require me to wear stuffy suits and high heels, another benefit of being your own boss! I'm on-the-go all day, from fitness class to famer's market to coffee-shop client meeting and need clothes that are functional, but also fabulous and free-spirited. PrAna meets all my look-good-play-hard needs, plus all the pieces I own can be tossed right into the washer and dryer.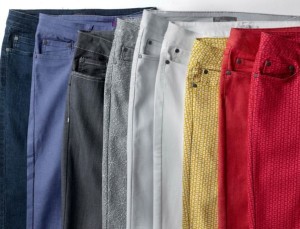 For example, these Kara Jeans may just be the best pair of jeans I've ever owned – they fit true to size, are flattering, have a bit of stretch to accommodate the daily leaping, lounging, lifting and impromptu yoga poses in my life. Plus, they come in 11 different colors and patterns!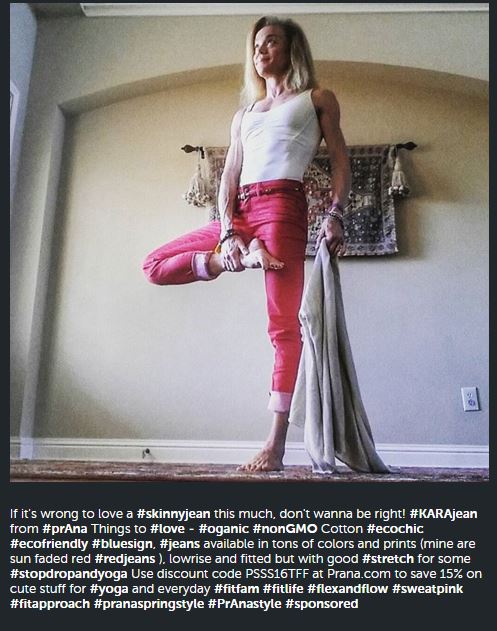 Another reason to love prAna is their mindfulness to where and how their beautiful clothes are made. Their creations are made with organic cotton, wools and hemp – and even recycled polyester and repurposed down feathers. They are stalwarts of sustainability, traceability, and fair trade practices and, since 2012, have partnered with bluesign® to ensure that the materials in the clothes I'm putting on my body meet the highest human safety and environmental standards.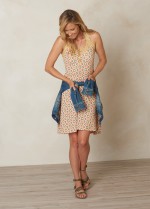 I also added another prAna sundress to my spring wardrobe, I already have four or five of their dresses, they are just so very cute and versatile.  This one is the Cali Dress and it's available in a variety of solid colors and prints (mine is Safari Guava) – I can't wait to wear it and feel warm rays on my shoulders!
Whether you are a yogi, climber, runner, traveler, suburban mom or urban warrior, you'll discover must-have clothing that helps turns any day, every day into the BEST DAY and gears you up to fit fitness in wherever you may be! Check out the new #prAnaSpringStyle for yourself! You can use my Discount Code PSSS16TFF to save 15% at prAna.com plus Free Shipping on orders $99 or more .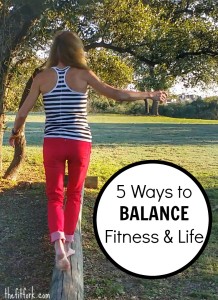 So, how are you balancing fitness and life? What is your biggest obstacle? Have you ever found a skinny jean that is perfect? What is your favorite yoga pose? Share any or all in the comments below – XOXO, Jennifer
This post was sponsored by Fit Approach on behalf of prAna. All opinions and enthusiasm are my own.