Strawberry Banana Protein Mug Cake – 20g protein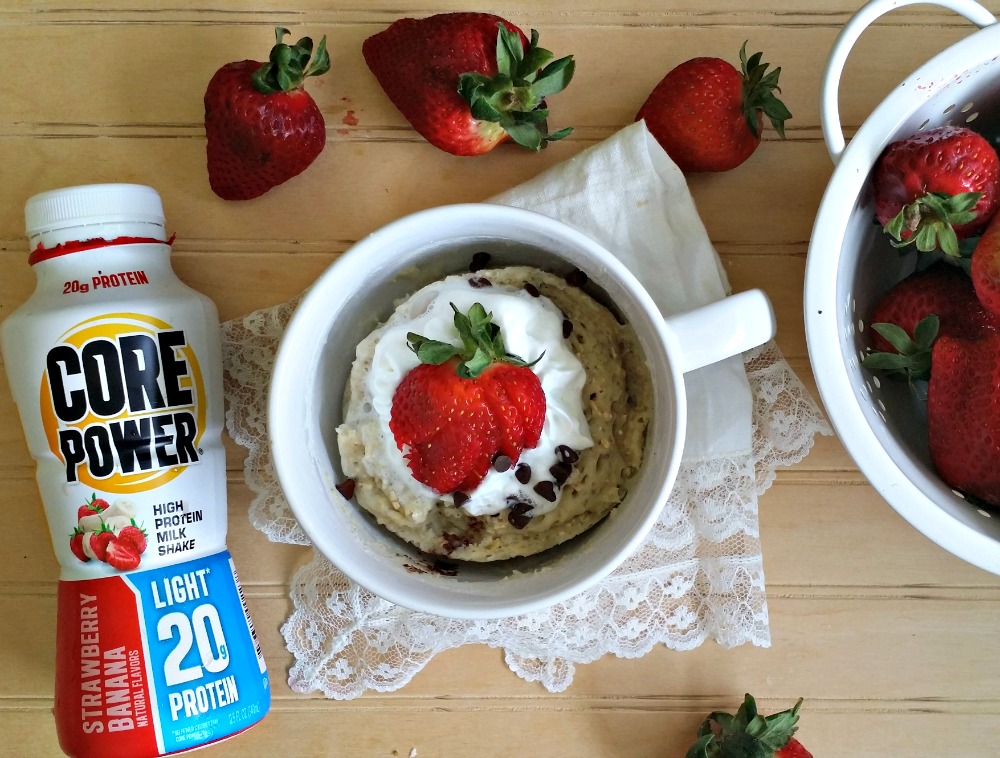 Making mug muffin (some call them mug "cakes" because they taste that good!) are my jam. In 90 seconds, you have a warm and filling cup of goodness that really fills you up and squashes those hangries. I like to use Core Power as my liquid, but you can substitute any type of milk.

Strawberry Banana Mug Muffin Recipe
1/3 medium banana
2 tablespoons gluten-free pancake mix
2 tablespoons vanilla protein powder
1 tablespoons gluten-free oats
1 pinch baking soda
3 tablespoons egg while from carton (or white from 1 large egg)
1/3 cup Strawberry Banana Core Power
Stevia to taste (a few drops or couple individual packets)
Garnishes of choice – such as strawberries, whipped cream and mini-chocolate chips!
Add 1/3 banana to large, microwave-safe coffee mug and mash with back of spoon.  Add pancake mix, oats and baking soda to mug and stir lightly to combine. Add egg white, Core Power and stevia and stir until well mixed, approximately 15 seconds.
Place mug in microwave and microwave on high for 75 – 90 seconds, or until cooked through and set in the middle. Exact time will depend on the size of your mug and strength of microwave. Serves 1.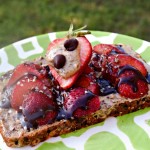 Click here for 2nd recipe PB & Strawberry Toast (11g protein)