Strawberry Tomato Protein Smoothie – 21g protein
You much try my Strawberry Tomato Protein Smoothie this summer! YES, for reals, I paired up these two unlikely partners from the produce department and the result was soooooo refreshing and yummy!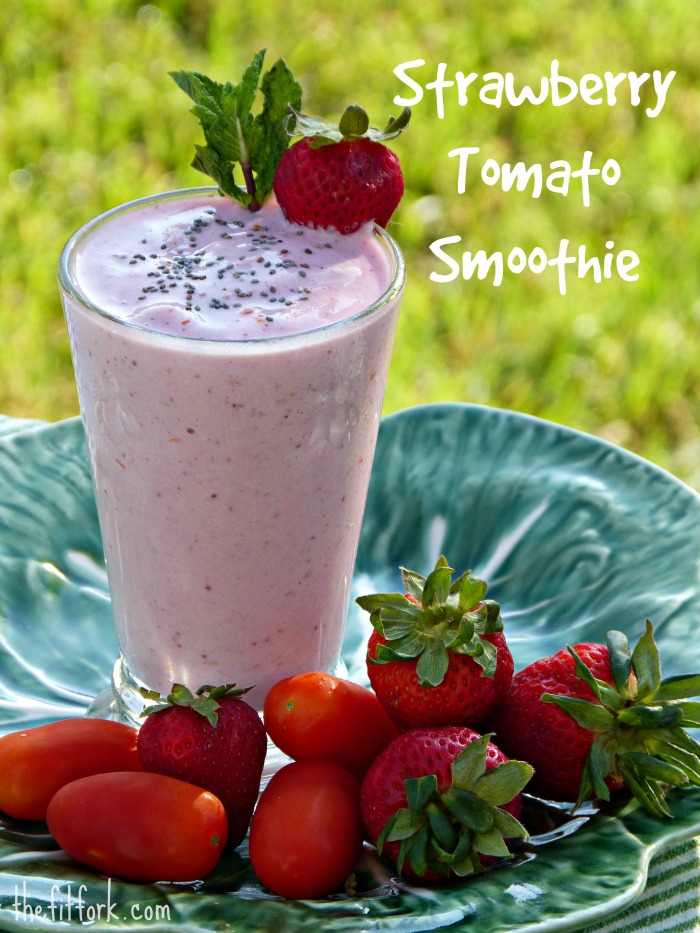 Blend 12 ounces almond milk with 6 frozen grape tomatoes, 6 frozen strawberries, one scoop of unsweetened protein powder (I like Now Foods Organic Whey Protein, Natural Unflavored 1 Pound)  and Stevia to taste. Add ice to achieve desired consistency, if needed. Top with chia seeds.
Click here for 4th recipe Strawberry Protein Donut Holes (10g protein)