Turmeric, turmeric, the golden root . . .the more you eat, the more you "whoot"! Pardon me, I'm in a silly mood, but turmeric is an easy-to-use spice ingredient that kicks up both the color and nutrition of your recipes.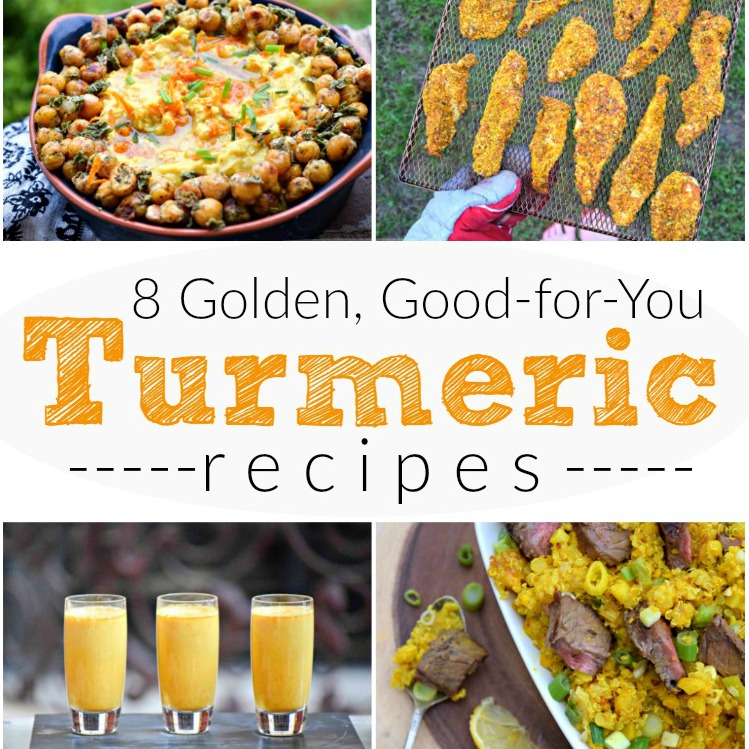 You may already be on board with an all-access, fast-track pass to turmeric town. But, newbies and veterans alike will find the mild, earthy taste to complement many dishes – and the health benefits are the bomb. This spice is abundant in curcumin, has anti-inflammatory and anti-oxidant powers that can help reduce the incidence of many diseases including some cancers, heart disease, Alzheimer's, depression and more.  I'm no doctor, just a fan — google Turmeric Health Benefits to learn more. Meanwhile, check out my roundup of 8 Golden, Good-for-You Turmeric Recipes.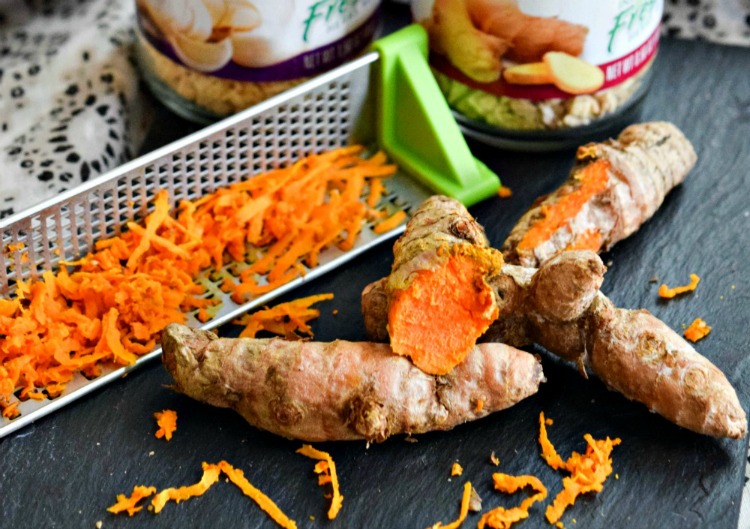 Turmeric is easiest to use in ground form, you can easily find a little jar on the spice aisle nestled between Thyme and White Pepper.  Turmeric is also available fresh in the fruit & vegetable department, it looks like orange gingerroot – not surprising, as they are closely related rhizomes.  If your market doesn't carry fresh turmeric, ask your produce manager to call up Frieda's Specialty Produce (that's my favorite supplier).
FYI, one tablespoon of fresh, grated turmeric swaps out for 1 teaspoon of ground turmeric in recipes, and vice-versa. Turmeric is best utilized by the body when black pepper or heart-healthy fats are also being consumed – so don't omit these from turmeric recipes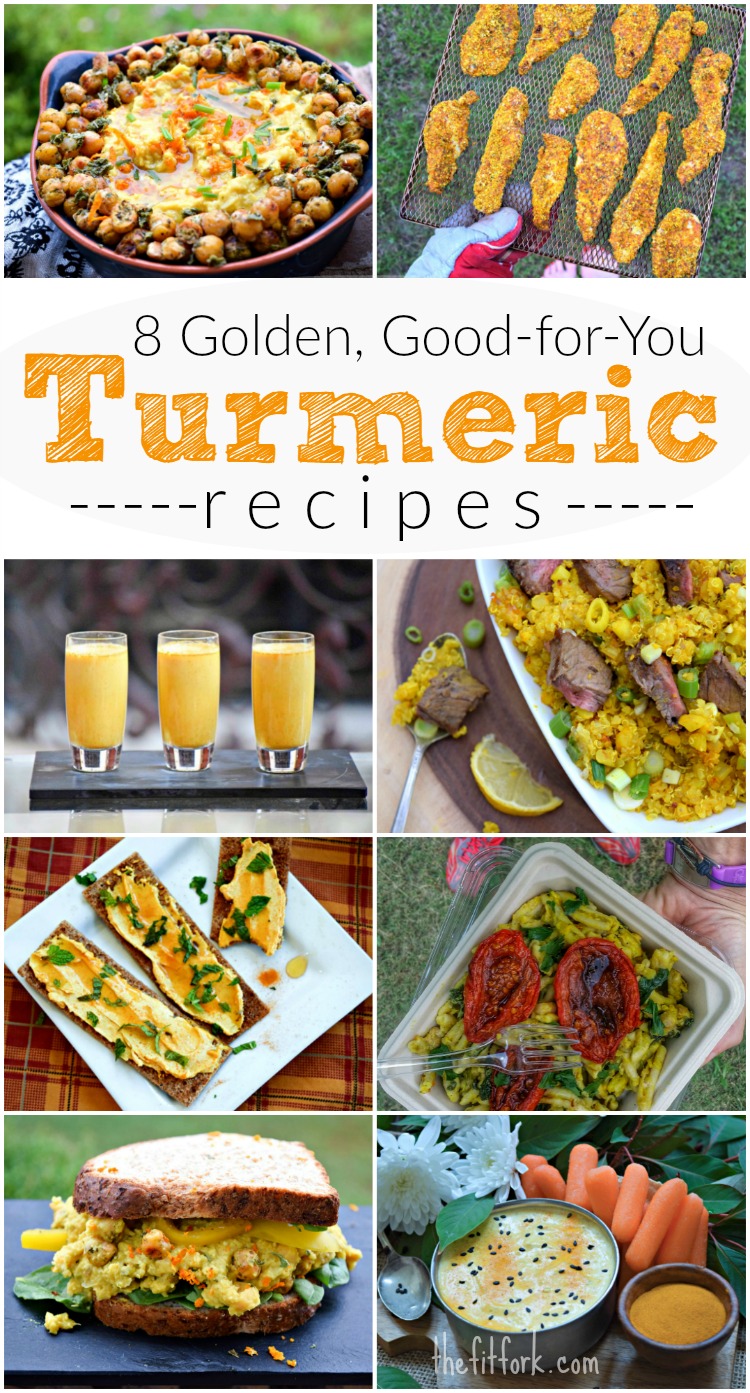 Toasted Coconut Turmeric Ginger Overnight Oats – Loads of good things in this make-ahead breakfast that doesn't mind if you hit the snooze button in the morning.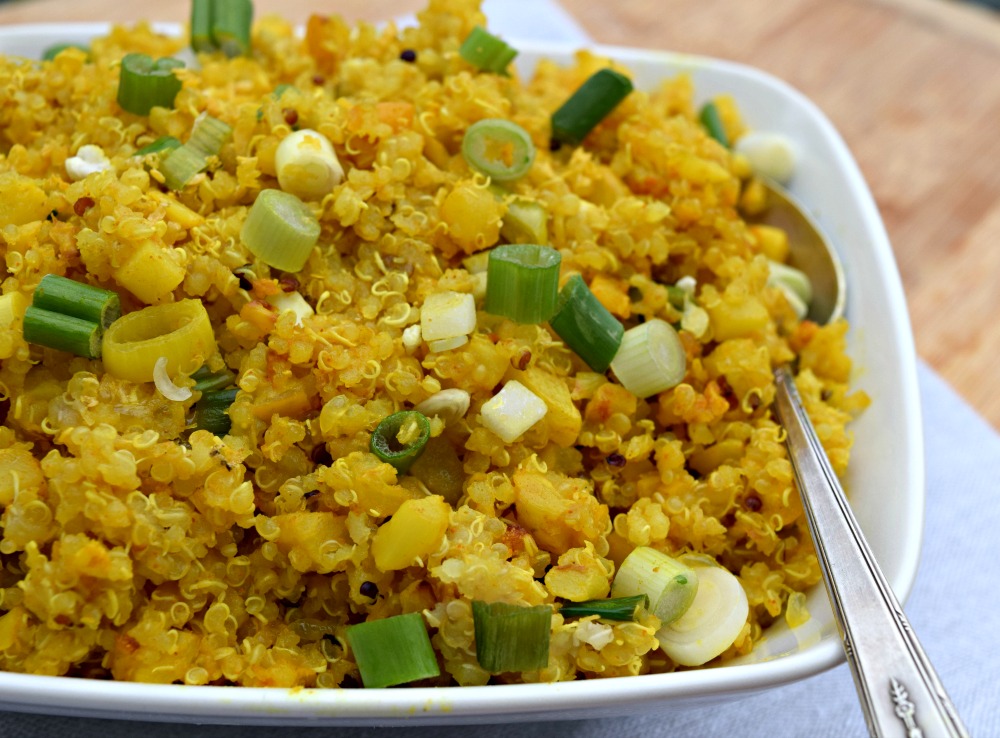 Lemony Turmeric Cauliflower Quinoa – Set the gold standard in low-carb side dishes with this easy quinoa recipe that features riced cauliflower, turmeric and the zippy zing of preserved lemons. A hearty vegetarian meal but also great paired with a protein or with leftover bits of steak tossed in.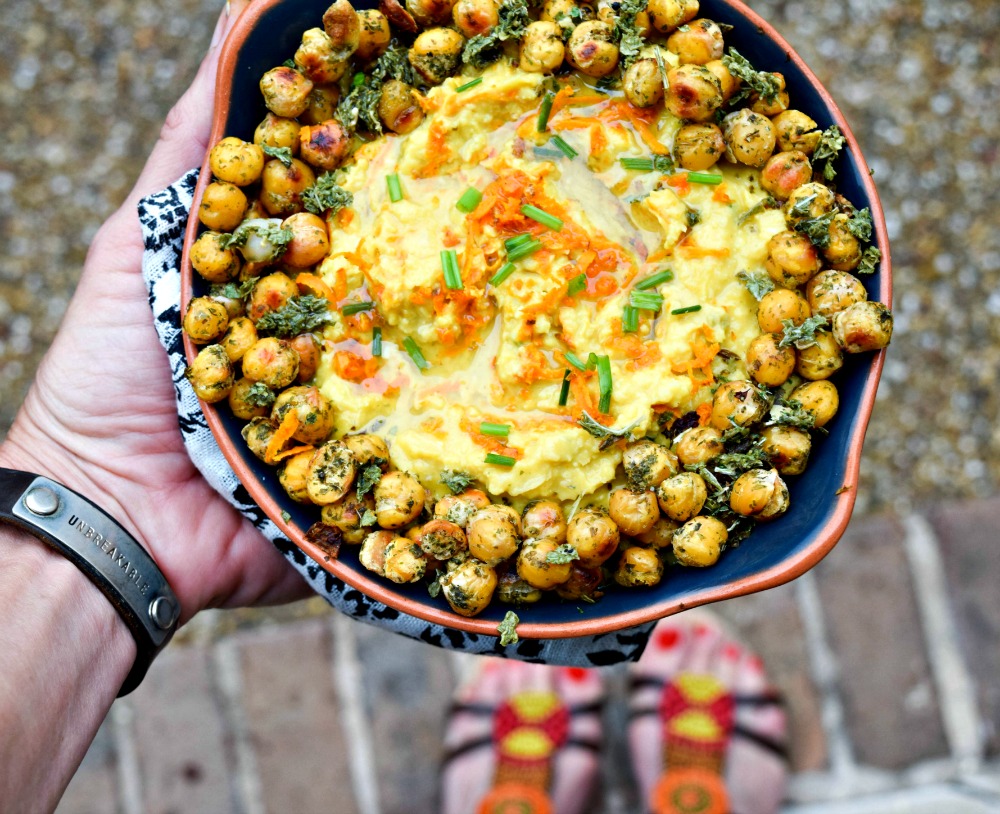 "Go for Gold" Turmeric Hummus – A victorious and very healthy appetizer to make for your next get-together or simply for at-home snacking! The roast chickpeas topping on its own is quite addictive.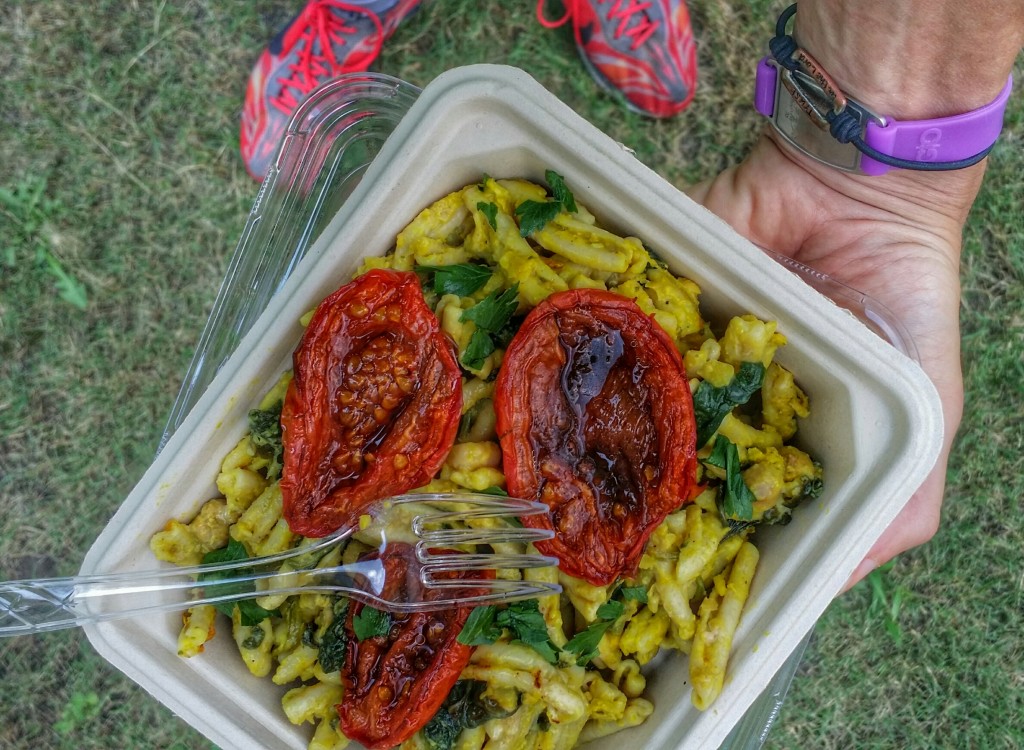 Golden Spice Pasta Toss – Take leftover turmeric hummus and toss with hot pasta or even spiralized squash – it makes a great, nutrient-packed sauce for crunch-time meals.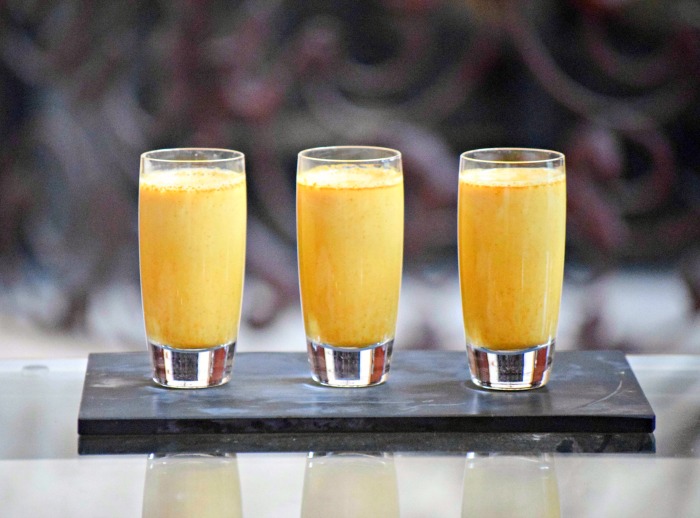 Turmeric Honey Milk Shooters – These scaled-down sips of golden milk are perfect for those times when you want the anti-inflammatory and other healing benefits of turmeric, but don't have an appetite for a tall glass of milk.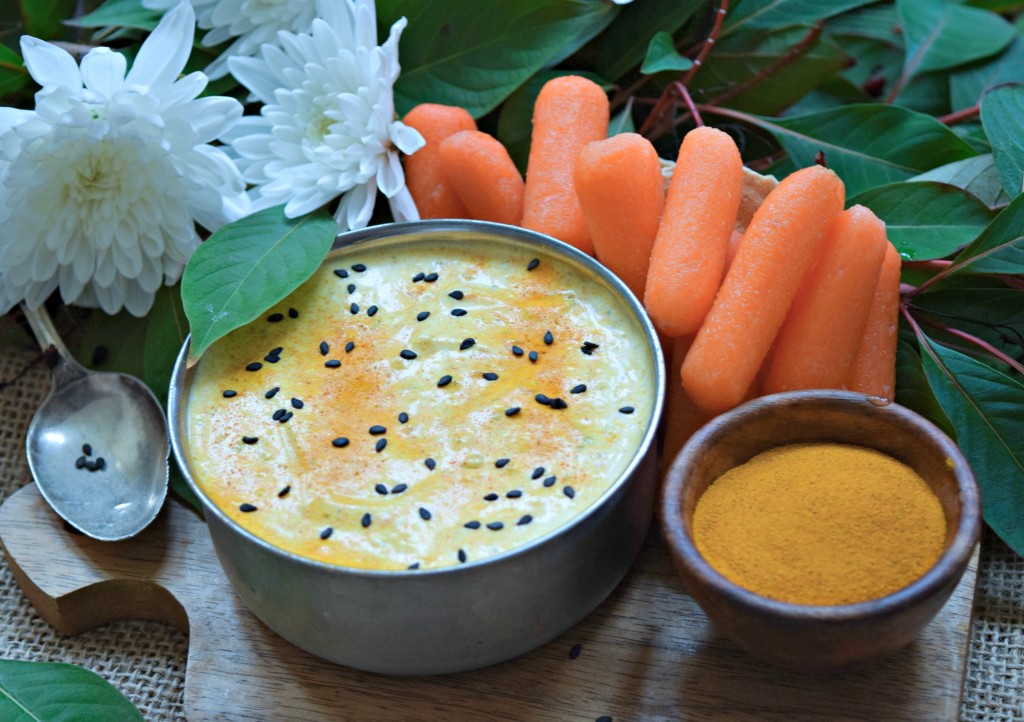 Turmeric Tahini Greek Yogurt Dip – This vibrant, tangy dip screams "dip veggies in me" but is also fantastic on a salad or drizzled atop fish. Since it's made with Greek yogurt, it packs a nice extra protein punch!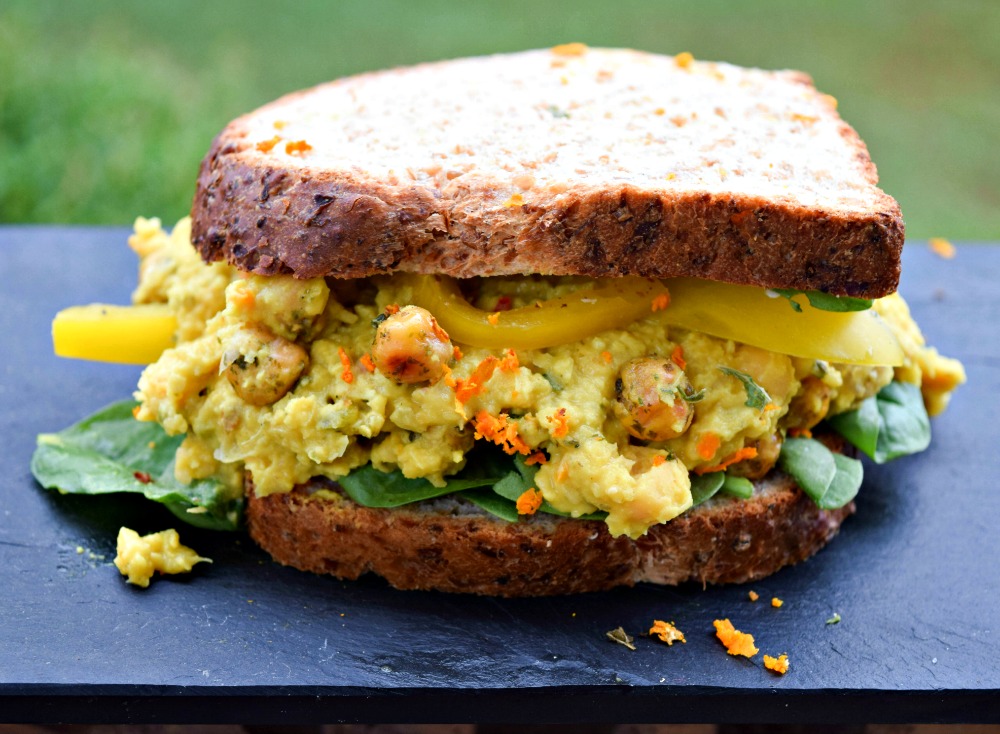 "Yummus" Tumeric Hummus Sandwich – Pile up turmeric hummus, crunchy cucumbers, sprouts and tomatoes between the grainy goodness of bread – or roll with it in a wrap!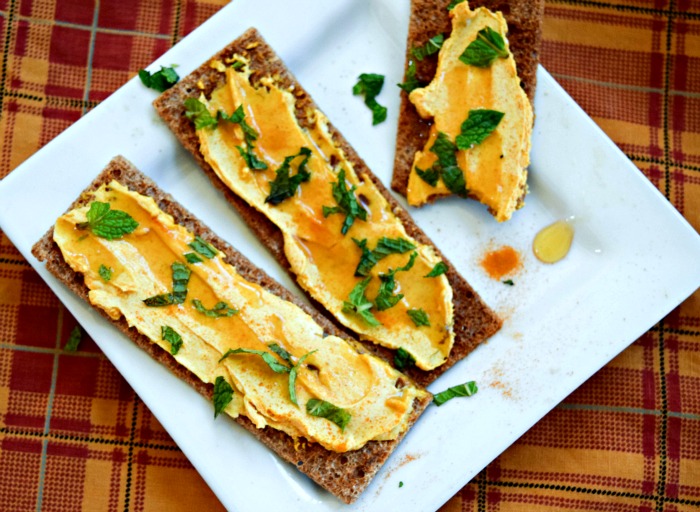 Turmeric Curry Cream Cheese Spread – Satisfy your snack attack with this 5-minute recipe that can be spread on crackers, toast, or the veggies you love most. Simply mix in 1 teaspoon curry powder, 1 teaspoon ground turmeric, ½ teaspoon black pepper, 1 tablespoon coconut oil and 1 tablespoon honey into an 8-ounce brick of softened cream cheese. Drizzle with additional honey and sprinkle with herbs or dried fruit when serving.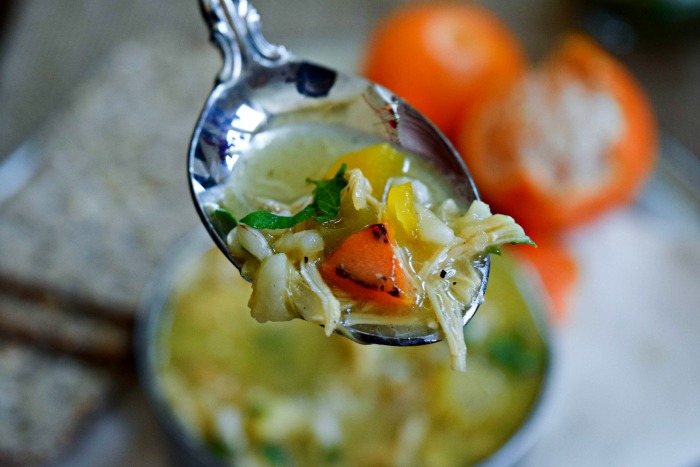 And, actually 9 turmeric recipes — I forgot to add my Turmeric Immunity-Boosting Chicken Soup!
It's about time this spice got trendy! Are you on board the turmeric train? What is your favorite way to use it? Please share in the comments below – XOXO, Jennifer