The advice to not snack before bed is much more fiction than fact! The real story on noshing at night has a happy ending for those of us who are always hungry. Turns out it's perfectly okay, if not a "good thing," to eat a little something before bed, especially if you are trying to build or maintain muscle. However, before you start feeding your midnight munchies, there are exceptions and caveats – aren't there always?!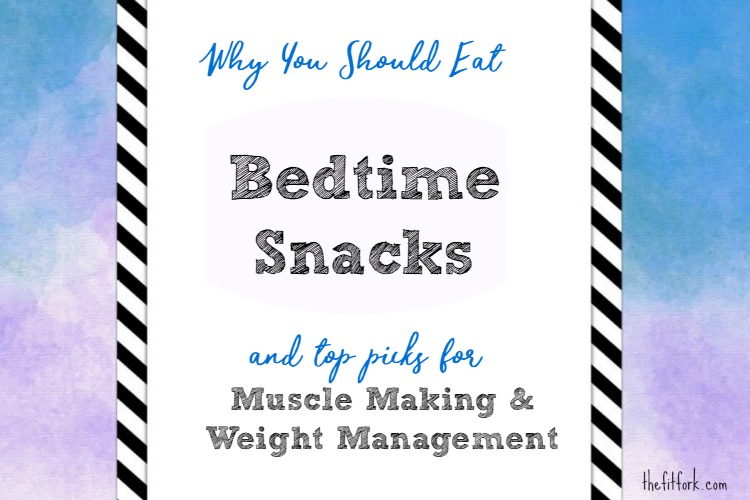 First caveat, the assumption is that you are hitting the gym, exercising and maintaining some sort of daily activity. This is not only to to keep calorie input and output in balance but also to keep insulin levels in check. Eating at night has been show to possibly increase insulin levels and insulin resistance. However, research studies indicate that women eating a bedtime snack over four weeks, yet exercising three or more days per week, observed no change in insulin status.
Second caveat, be mindful of what you are eating  – hang up that phone call to pizza delivery. If you are trying to build or maintain muscle, the most important nutrient for post-dinner consumption is protein. A sensible snack packed with 15 to 30 grams of protein should be the focus of your nocturnal noshing. Eating protein before bed helps curb hunger, repair muscle and tissues broken down during the day's workout, and build new muscle – the overwhelming percentage of this muscle growth and repair happens at night while in a deep sleep. Another benefit of eating a protein snack pre-pillow time is that your blood sugar will remain stable – no hunger awakenings, middle-of-the-night kitchen raids or mornings where you feel zapped of energy. Protein spaced throughout the day and night also helps to boost metabolism and curb appetite, this is good news if you are in a weight loss mode.
So, what kind of protein should you eat before bed? As much as I love steak, fish, chicken and eggs, I save those for breakfast, lunch and dinner! They can be hard to digest and late at night and make me feel too full, compromising quality sleep. Protein powders, especially casein protein, and low-fat dairy products are all great choices. If you are lactose intolerant, casein in some other non-dairy form should still be okay because these are two completely different parts of milk (eg milk sugars vs. milk proteins). Of course, some are allergic to the casein as well and should just use another protein variety at night – keeping in mind, again, that any quality, low-fat protein is better than none.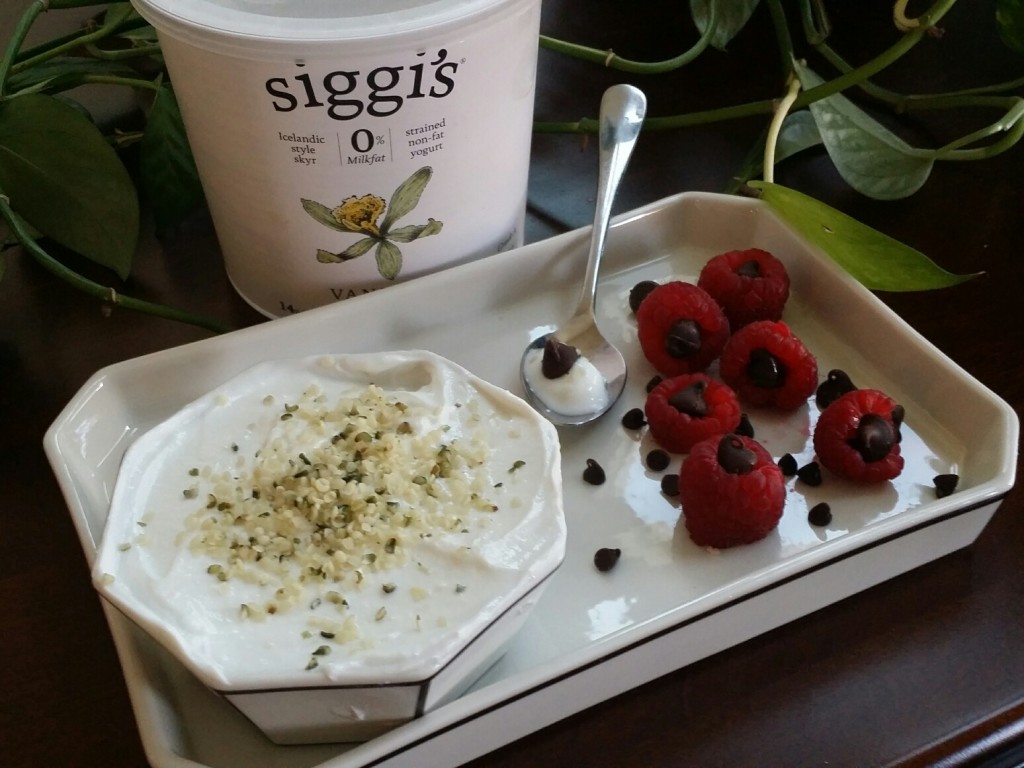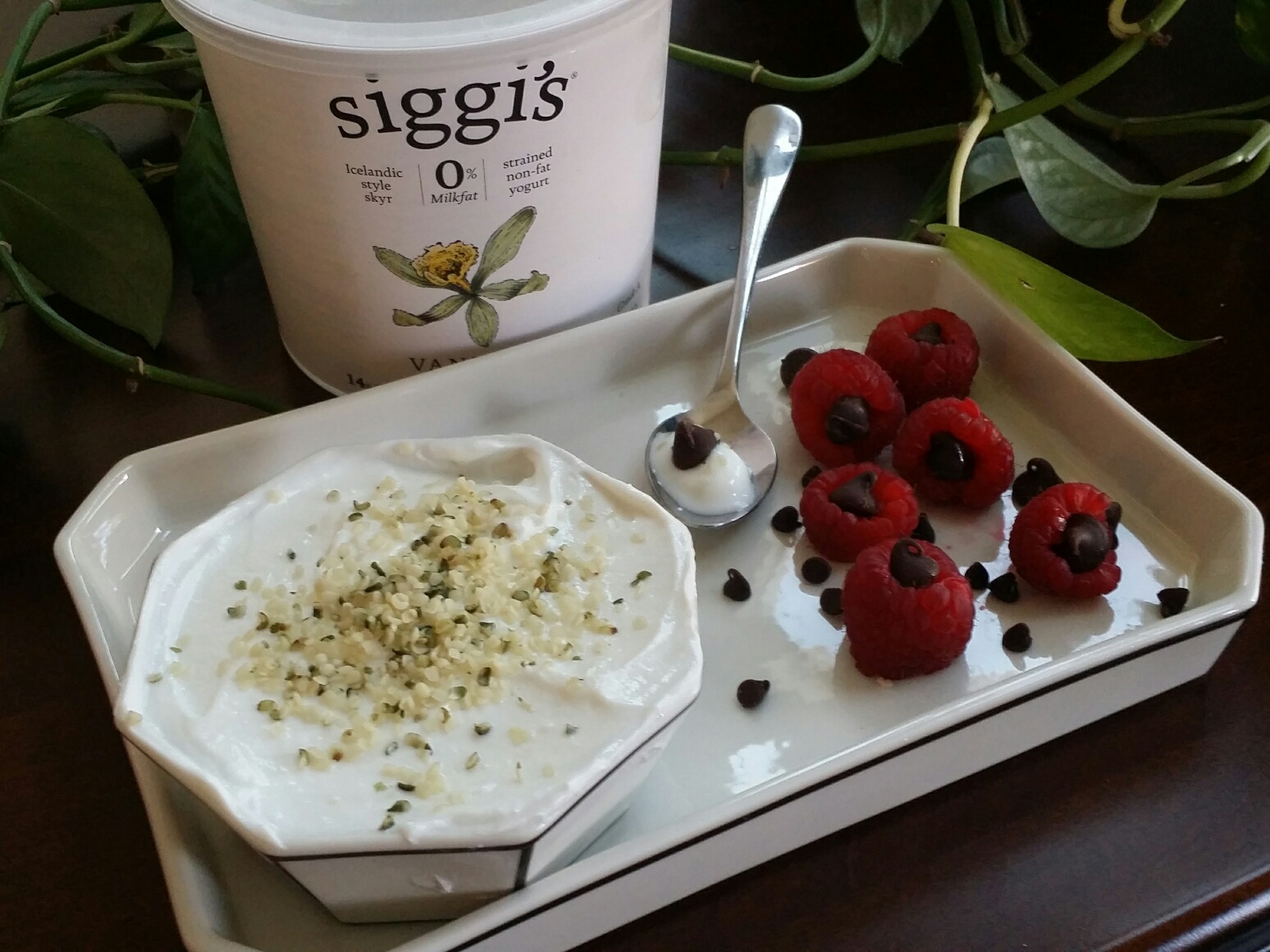 Research shows that casein (as opposed to the popular whey protein) is a better choice for bedtime snacking as it is digested and absorbed by the blood stream at a slower rate and keeps you in anabolic state – this prolonged delivery is ideal for those 7 or 8 hours you are conked out.
Wondering what foods are high in casein and would be good for muscle-making, night-time snacking? Well casein makes up 80 percent of the protein in milk, so low-fat dairy products! Greek yogurt and cottage cheese have higher concentrations due to the way they are made (e.g. It takes 4 cups of milk to make 1 cup of Greek yogurt).  I have a list below, but it's no secret that Greek or Skyr yogurt (like my favorite from Siggi's Dairy) is my all-time favorite night-time snack.  A 6-ounce cup of unsweetened Greek yogurt has just 100 calories and 18 grams of protein. Another benefit of eating or drinking dairy for a night time snack is that calcium and tryptophan found in dairy work together to manufacture sleep inducing and regulating melatonin.
High-Casein Bedtime Snacks (with yummy extra ingredients known to help sleep):
6 ounces Greek or Skyr yogurt with fruit and almonds or walnuts
1 cup cottage cheese with cherries
2 cups of warm low-fat milk with touch of honey
1 cup milk and protein-enriched granola
1 scoop casein protein powder smoothie
1 scoop casein pudding made with milk and yogurt
Protein bites or bars make with casein protein powder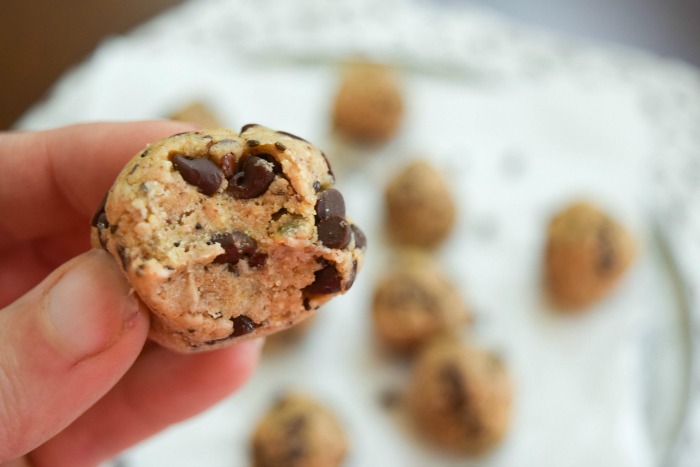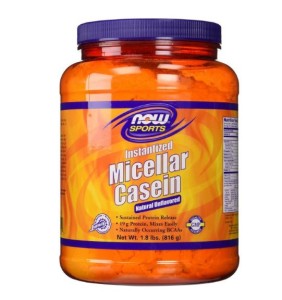 I really like the Micellar Casein from Now Foods – Sports Nutrition, it has an excellent amino acid profile, mixes easily into liquids, is flavorless so can be used as base for homemade protein bars, bites and baked goods. It's also one of the most affordable casein powders I've seen. I've been out to the NOW facilities in Chicago and seen their $42 million research, development and quality testing lab and feel more than 100% confident using this (and really ANY) of their products.
So, did you notice the cute little dish and tray I eat my yogurt and fruit from (while I'm cozied up under my blanket in bed or on the couch)? They are actually a repurposed ring tray and catchall I received in the December Must Have Box that Popsugar so thoughtfully sent me to review. When this box arrived at my door, I thought maybe Santa had swung by early – all sorts of little luxuries including a lipstick, sparkly barrettes, decadent chocolate chip cookie mix, a hair treatment, fun necklace and the darling dishes.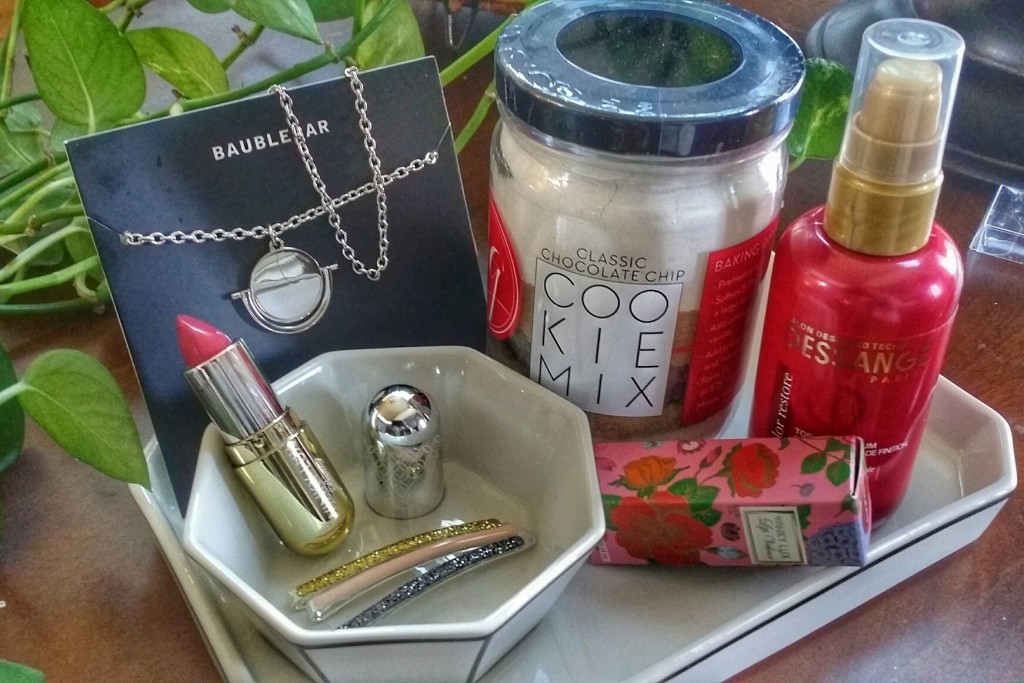 If you are looking for a birthday or hostess gift that continues to "give" long after you've left the party, you need to check out the #MustHaveBox . These specially curated subscription boxes feature an array of fabulous full-sized, "elevated" brand products that cover categories including home décor, fashion, beauty, jewelry, gourmet edibles, wellness and more. Each and every time my subscription Must Have Box arrives, it has been the happiest, most fun mail day of the month.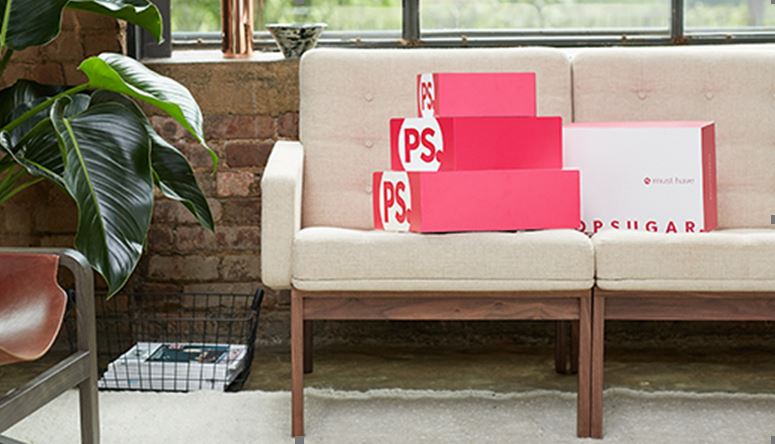 The Must Have Box from POPSUGAR always nails it, they know exactly what I like NOW and what I'm going to like TOMORROW. Use the special coupon code SHOP5 to get $5 off your FIRST Must Have Box.
So, are you a bedtime snacker? What is your favorite think to eat before snoozing? Are you hungry when you wake up? What are your New Year's healthy eating goals — gain muscle, lose weight, both? Please share in the comments, XOXO — Jennifer