We had a busy but wonderful family weekend, so I'm going to keep it short and sweet! Saturday we celebrated my oldest son's Eagle Scout Court of Honor – whew, he made it!
And, Sunday, we got together with my mom (and dad) to revel in Mother's Day. While you might think your mother is "best," mine really takes the cake – and the corn salad! And, with that corniness out of the way, I'm excited to be sharing her family-famous Black Bean, Avocado & Corn Salad recipe. Yeah, yeah – your mom makes something like this . . . but my mom makes it better!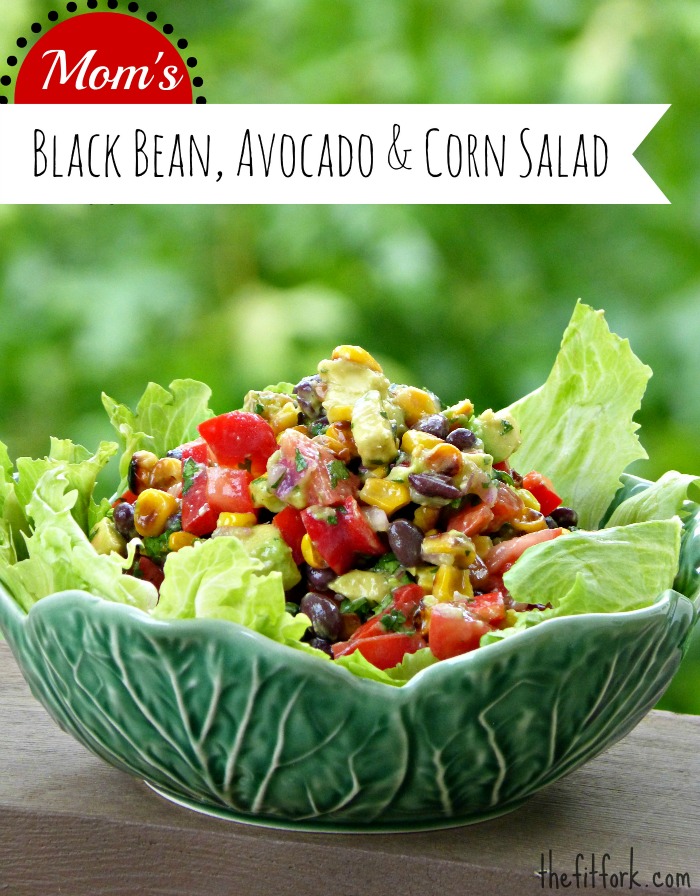 Black Bean, Avocado & Corn Salad Recipe
2 cups frozen sweet corn
6 tablespoons olive oil (divided)
1 red bell pepper, seeded and chopped
1 medium red onion, chopped
1 pint grape tomatoes, quartered
1 to 2 jalapeno pepper, halved and seeded
2 (15.5-oz) cans black beans, drained and rinsed
2 large avocados, peeled, seeded and chopped*
¼ cup chopped fresh cilantro
1/2 cup fresh lime juice
2 tablespoons vinegar
1 teaspoon ground chipotle chile powder
1/2 teaspoon ground cumin
Place frozen corn on rimmed baking sheet and drizzle with 2 tablespoons olive oil. Stir to coat and then spread out in single layer. Roast under broiler for 3 – 4 minutes, stirring once, until starting to brown. Remove from oven and let cool.
In large bowl, place beans, chopped bell pepper, chopped onion, quartered grape tomatoes, minced jalapeno, chopped avocado, chopped cilantro and cooled corn. Add remaining olive oil (1/4 cup), lime juice, vinegar, chile powder and cumin; stir until all ingredients are coated.
Cover and chill in the refrigerator until ready to serve. Use as a side dish, topping on salad or relish for chips and tacos. Serves 12.
*Recipe can be made ahead, even overnight. However, for best results, do not peel and chop and mix in avocado until ready to serve.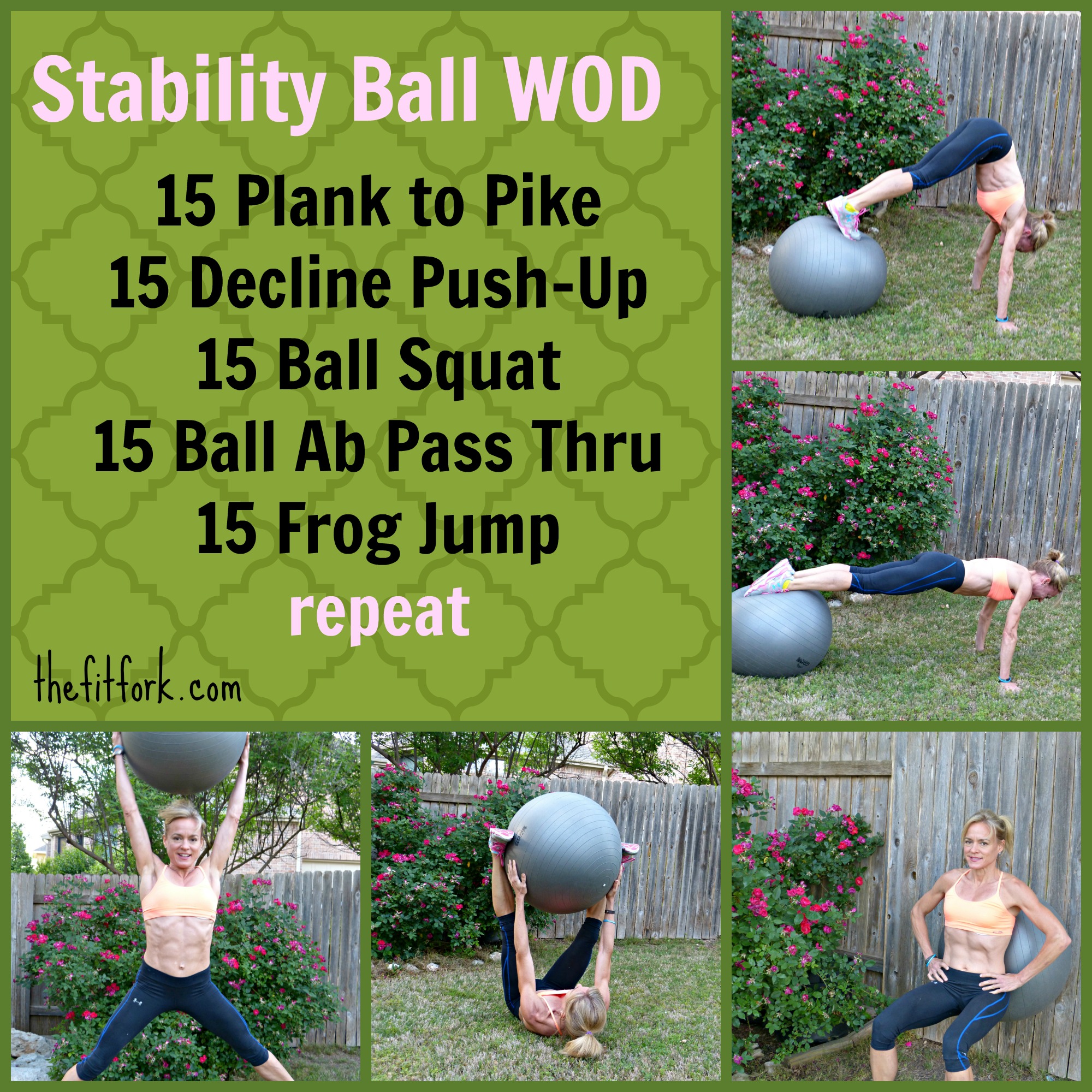 If you need a quick workout for this Monday morning, check out the Stability Ball WOD I created for CorePower.com.  I often use the stability ball to make basic exercises like push-ups, crunches, and squats exponentially more challenging. Because the ball is never completely still, I have to work my muscles much harder to find the balance. If you need further instructions for each specific move above, head over to Core Power to read my blow by blow.