This post is sponsored by Foodie.com, but the featured recipe and opinions are all my own!
Check out Frozen Desserts for Fit Girls

by The Fit Fork at Foodie.com
Cool off with a scoop, slice or slurp of sweet, creamy goodness without any regrets – in fact, these healthy dessert recipes are GOOD for you, filled with wholesome ingredients including fresh fruits, Greek yogurt and hydrating coconut water. I've put together a collection of frozen summertime treats for Foodie.com that will satisfy cravings for sweet flavor and frosty refreshment without making you slow on your feet. A fit girl needs to fuel up right to tackle all her favorite warm weather recreation, many of these recipes feature extra protein to help with muscle-making after an intense outdoor workout.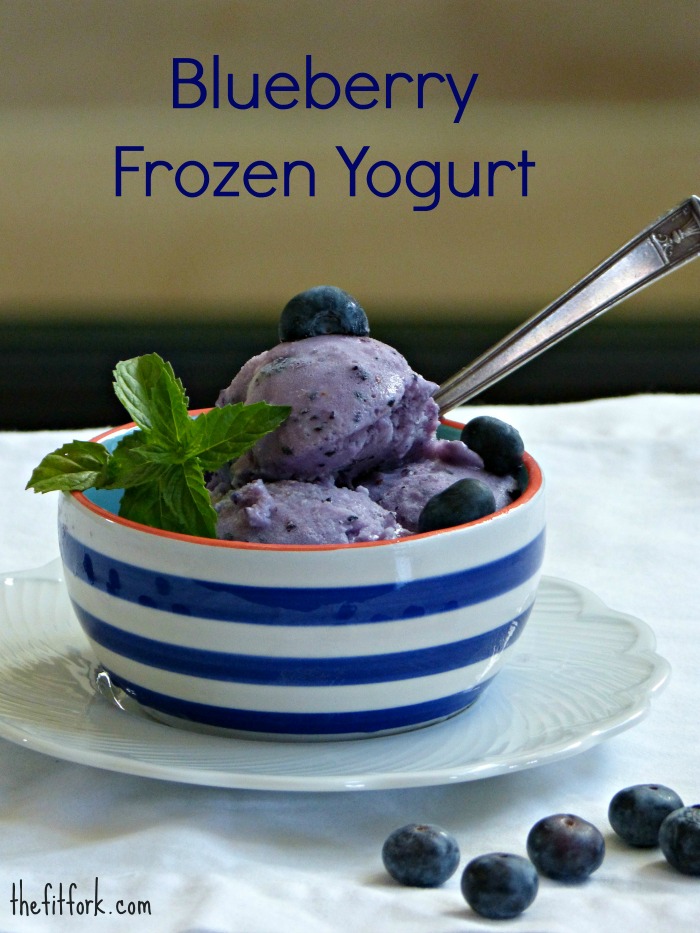 Blueberry Frozen Yogurt Recipe
3 cups milk of choice (I used cow milk, but almond, soy, coconut milks are other options)
12 ounce plain Greek yogurt
2 cups fresh or frozen blueberries
½ – 1 teaspoons liquid Stevia, to taste
Add all ingredients to a blender; blend until smooth. Place in electric ice cream maker and freeze according to manufacturer's instructions (typically about 20 minutes).  Serves 4.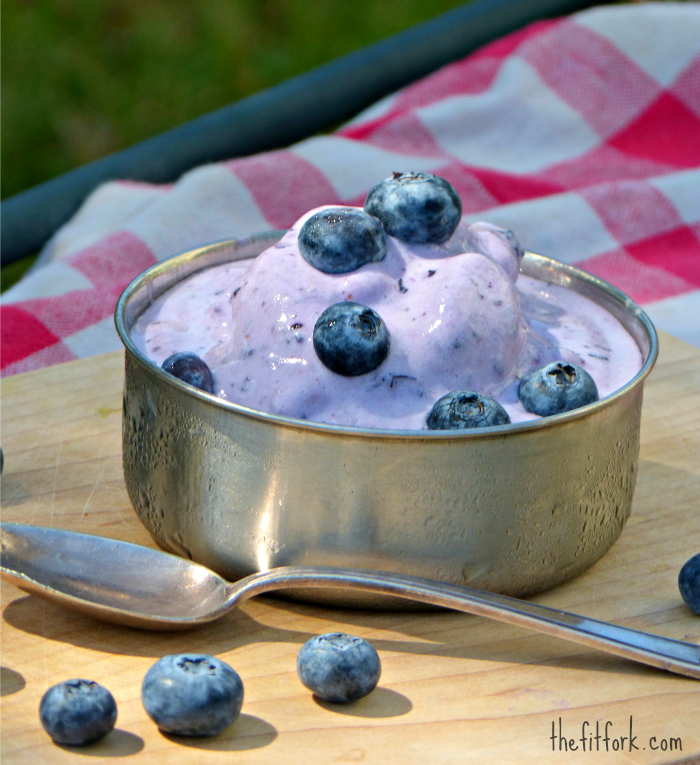 I love snorkeling at the beach, paddle boating on the lake, and trail running under the shady trees. I'd also never say "no" to a river tubing trip,kayaking, water skiing, or hiking the canyon. How about you, what are your favorite fun ways to stay fit in the summer? Please share in the comments below!