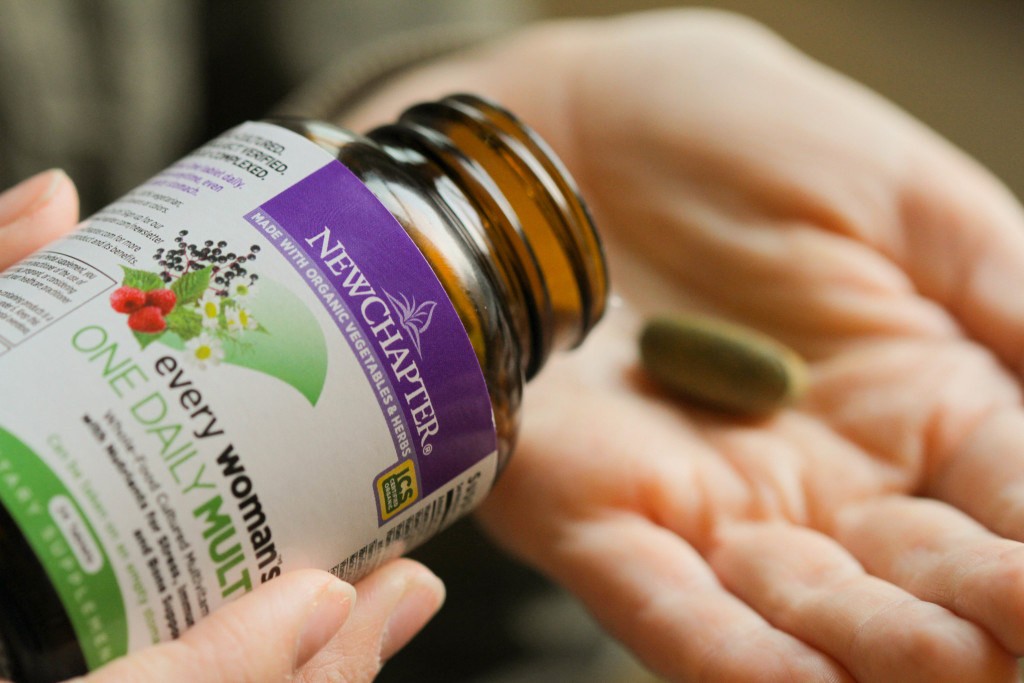 Training is hard. Rest days are harder, often they can be a hard pill to swallow!  I hear this from dedicated runners, triathletes CrossFitters, obstacle course racers, weight-lifters and other hard-core athletes all the time. In fact, I often fight the urge to workout 365, even when I know rationally that my body needs adequate time to recover from a hard effort on the track or in the gym. In part, it's this drive to go balls out regardless of pain and suffering that distinguishes winners from losers on game day. However, keeping this mindset every day of the week can wear you down mentally, tear you down physically and get you stuck in a rut where you've plateaued and are no longer making gains.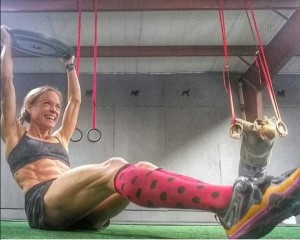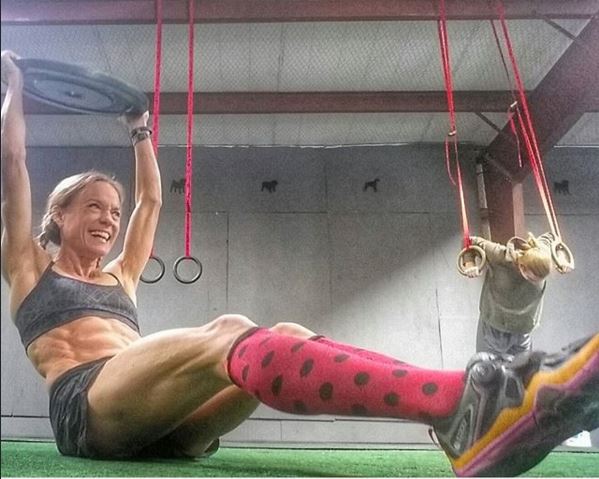 But who among the athletic elite (and even us regular people just striving to be the best we can be) want to sit around on the couch all day, waiting for some sort of generic mandate of "not moving a muscle" to pass?!  That's not really the best option mentally and physically either. Activities on these light load days should take into consideration your current fitness level and fatigue felt from the previous workout – less volume, less intensity (less than 60% effort) and keeping it fun are the key points!  My go-to active recovery day includes a short walk followed by a gentle, stretching yoga sequence to help flush out toxins and encourage mobility so I'll be ready to go harder the next day! Here is one of my favorite active recovery "Rest Day" Yoga Workouts:
Getting enough sleep (7 to 8 hours would be optimal), rehydrating with plenty of water (check out my post on 50 Shades of Pee) and eating well with a focus on fresh vegetables and fruit paired with lean proteins are also important to workout recovery.
Another important part of recovery is eating right, right?! Most of us are aware that carbohydrates metabolize into the quickly-sourced energy that powers performance and that consuming a protein-rich snack post-workout (in a 3:1 to 4:1 carb to protein ratio) helps repair muscle and tissue taxed by exercise. But what you eat every day, day in and day out, has a profound effect on athletic performance too – you can't outrun a poor diet!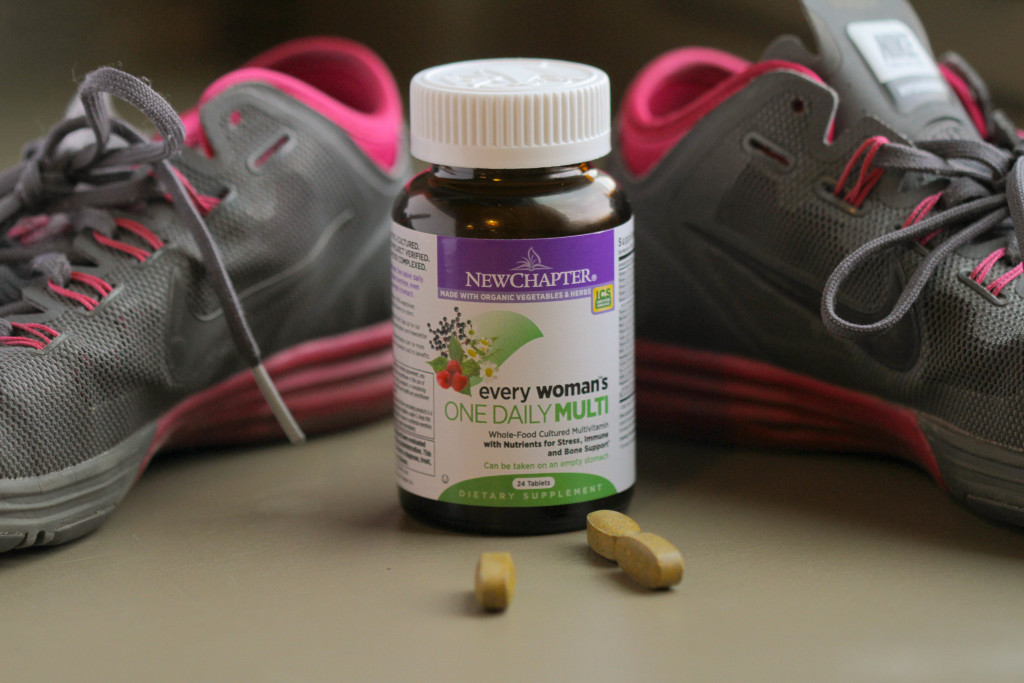 In addition to eating a balanced diet of lean proteins, fresh fruits and veggies and healthy whole grains, I I also take a daily multivitamin to make sure my bases are covered. Every Woman's One Daily Multivitamin from New Chapter caught my attention from the hundreds (if not 1000s of different brands out there) because of the way that it's made. These vitamins are fermented with probiotics and whole foods and gentle enough to take any time – even first thing in the morning on an empty stomach!  I've never feel woozy or nauseous after taking any of their products.
Every Woman's One Daily Multivitamin from New Chapter is ideal for active women because it contains extra nutrients for energy support, stress support†, immune support and bone support.* And, this award-winning vitamin (BEST Multivitamin Award.  Delicious Living 2016 Supplement Awards) is Non-GMO Project Verified, made with certified organic vegetables & herbs, vegetarian, kosher, gluten free and has no synthetic fillers. I love how they are equally helpful to the planet as they are to us – all ingredients are mindfully and sustainably sourced!
You can purchase Every Woman's One Daily Multivitamin at a number of online retailers including Amazon.com– love how I can usually get free shipping and also save by setting up a subscription (because, it really sucks to run out of vitamins)!
What are your tips for recovery and general wellness for an active lifestyle? Are you racing competing, training or taking it easy this weekend — please share in the comments, I'd love to chat! XOXO — Jennifer 
*These statements have not been evaluated by the Food and Drug Administration. This product is not intended to diagnose, treat, care, or prevent any disease.
I was selected for this opportunity as a member of Clever Girls and the content and opinions expressed here are all my own.