Gifts have been exchanged, stockings unstuffed, and an epic holiday brunch as come and gone. For many, the remainder of Christmas day is spent slumped on the couch in a sugar coma or, worse yet, stuck in a car or plane traveling. A quick Christmas workout (with no need of a gym) can help lessen any cabin fever, sluggishness or seasonal anxiety that has come on.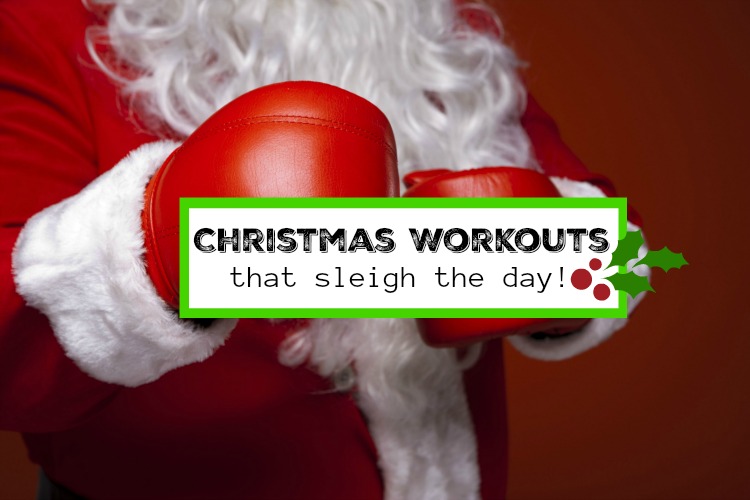 Check out this collection of Christmas Workout ideas that help you stick to your fitness routine at home, hotel or going through the hills to Grandmother's house.
Wrapping Paper Roll Workout – Because, seriously, what else are you going to do with all those leftover tubes? It's a fun and frugal Christmas workout – no pricey fitness equipment needed!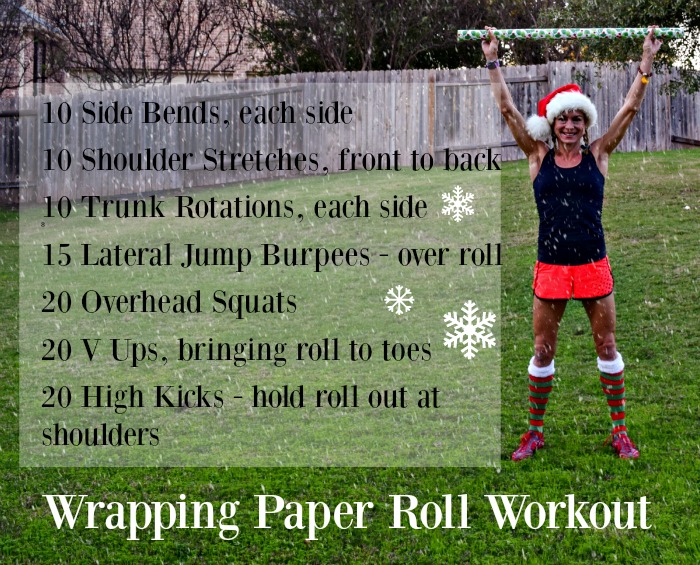 Santa Six-Pack Challenge –  A belly that shakes like a bowl full of jelly might fly for Christmas, but not after! Get a handle on those love handles with this ab-targeted home workout.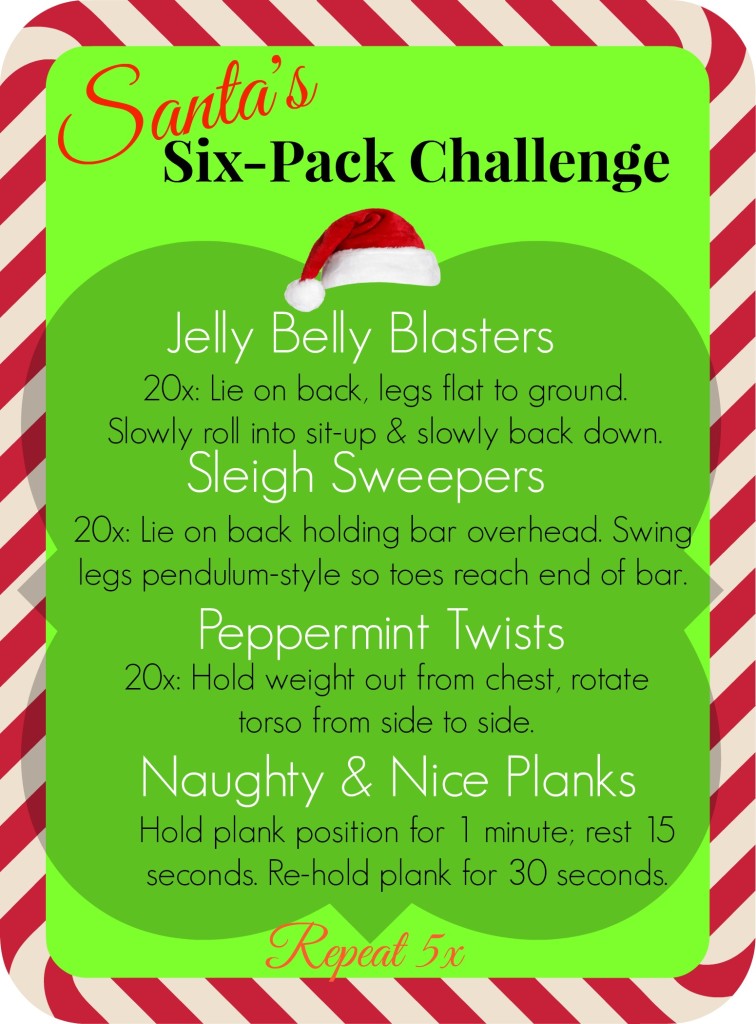 15 Minute Couch Workout – When you don't what to get off the sofa, but kinda thing you should, this workout merges the best of both worlds. Plus, It's designed to squeeze in during commercial breaks.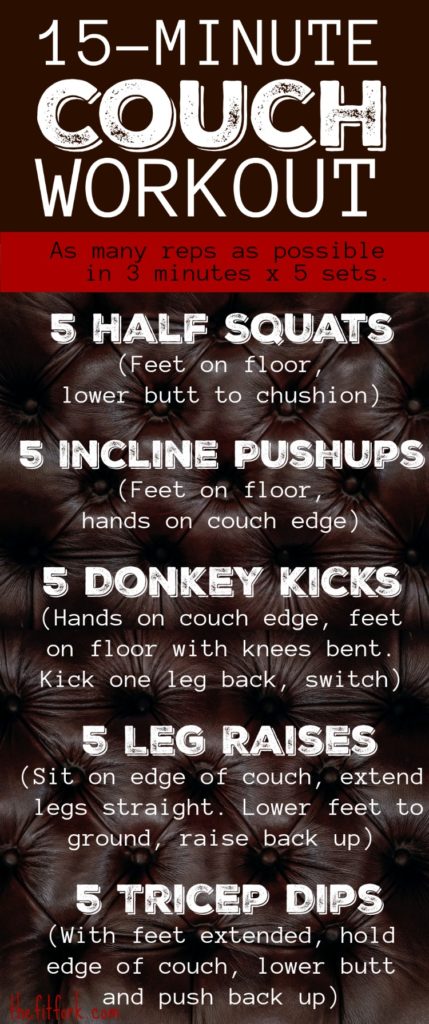 Happy Glow Yoga Flow – Get into a place of calm with these yoga poses that can reduce tension, lessen anxiety and increase your feeling of well-being.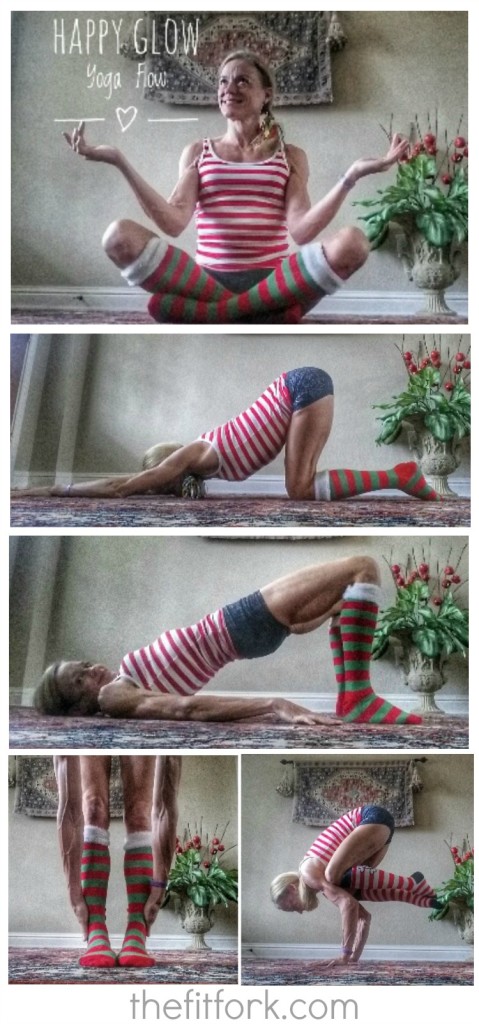 In addition to these Christmas Workouts, here are a few other great holiday health tips I've shared in the past, they are applicable year 'round, too!
Wishing you a Merry Christmas and Happy Holidays! Did you get or give any fabulous fitness gifts? What did you do today to get moving?  Please share in the comments – XOXO, Jennifer