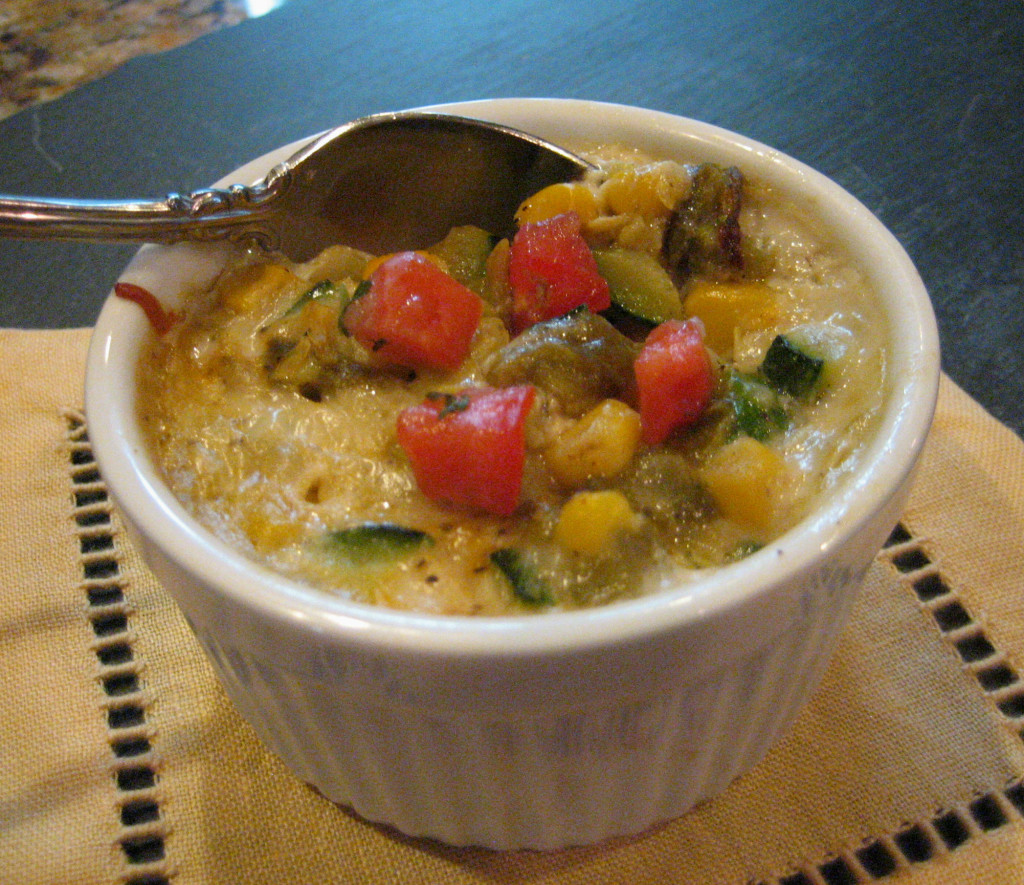 Summer brings us grocery store produce aisles that are overflowing with bushels and baskets of squash including zucchini, yellow crookneck, Mexican straight-neck and sunburst squashes. I've heard that if you grow the stuff yourself, sometimes you can't give it away fast enough. I think I hear my neighbor knocking now . . . yay!
Summer squash can be enjoyed steamed, sautéed, grilled and even eaten raw. It's an awesome addition to the diet of an athlete, packed with potassium, magnesium, vitamins A and C, folate, and fiber. If you're looking for a new way to serve up squash, try out my Crustless Calabacita Quiche Recipe. Foregoing a fat-packed crust and loaded with squash and lots of other yummy veggies, this easy recipe is a healthy option as a main or side dish or breakfast, lunch or dinner.
Don't be confused about the word "calabacita;" in Spanish it just means little squash. You can use any summer squash with a tender rind and edible skin. South of the border, they take the term "calabacita" one step further, using it as a generalization for a popularly prepared mélange of squash, corn, green chilies and other vegetables. I hope you like my 'quiche' take on the traditional dish!
Crustless Calabacita Quiche Recipe
1 tablespoon canola oil
1 ½ lbs summer squash (I used zucchini), chopped into 1/3" pieces
½ sweet yellow onion, finely diced
¾ cup corn kernels, fresh or frozen
¾ cup fire-roasted green chiles (such as Hatch), seeded, peeled and diced
1 tablespoon minced garlic
1 teaspoon ground cumin
½ teaspoon salt
½ teaspoon ground black pepper
¾  cup egg whites
1 cup shredded reduced-fat Monterey jack cheese
Garnish: pico de gallo
Briefly heat oil in large skillet; sauté chopped squash, onion and corn over medium-high heat until tender, approximately 8 to 10 minutes. Stir in roasted green chiles, minced garlic, cumin, salt and pepper and sauté for another minute. Remove from heat and let cool for 5 minutes. Add egg whites and cheese, stir together until combined.  Pour into a 1.5 quart casserole dish or into individual ramekins.
Preheat oven to 350 F degrees. Bake covered for approximately 30 – 40 minutes, until eggs are set and cheese is bubbling. For a golden brown top, remove cover for last 10 minutes of baking.   Serves 8.
Nutrition information (per serving): calories 82, fat 2.9g, sodium 190mg, cholesterol 3.0mg, total carb 6.1g, dietary fiber 1g, sugars 1.2g, protein 8.3g