Did I go home with the million dollar prize in the 46th Annual Pillsbury Bake-Off Contest tonight?!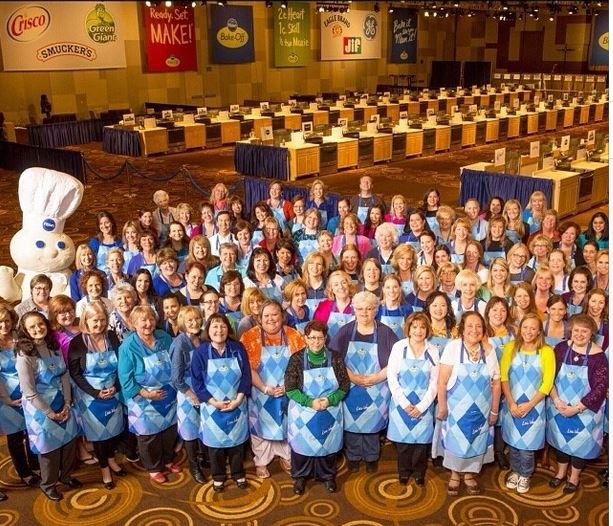 Surely my recipe for Spicy Beef and Sweet Potato Samosas won, right? Well, sadly, no. After a busy week capped off by a sidewalk face plant and trip to the emergency room, I headed out to Las Vegas to battle it off bake-off style with 99 other amazingly creative and talented home cooks. I tasted so many of these dishes, by the end of the day, I thought I might pop! In the end, a recipe for Loaded Potato Pinwheels won the top prize – yum!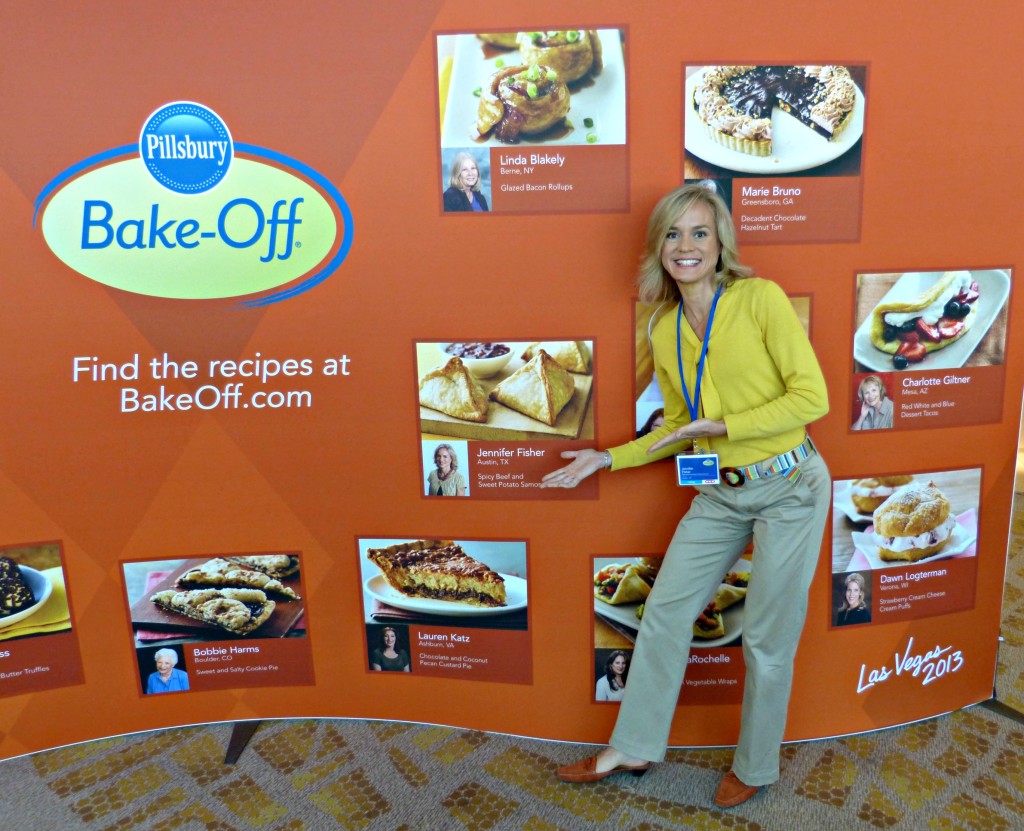 The Bake-Off day started with the "grand march" of contestants – we all showed off our spirit as we paraded around the floor to the beat of a kitchen pots and pans band! Check out the video!
I couldn't resist the urge to squeeze and hug the Dough Boy – who can?!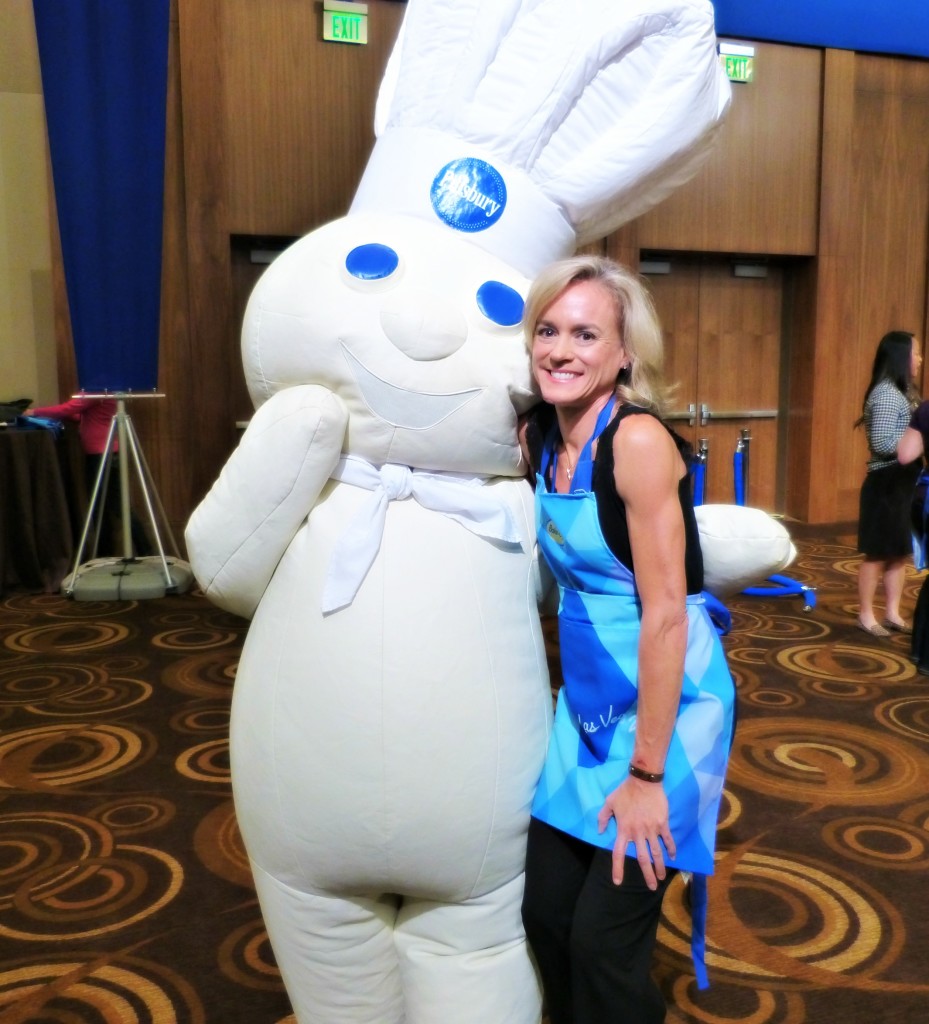 We had 3.5 hours to make our recipe up to 3 times and submit the best to the judges. I wasn't nervous at all until I realized my oven wasn't heating up properly. The oven people had to come over and check it out and time was slipping away while the problem was diagnosed! Now in a near panic, I threw my second batch in the oven, set the timer and left to visit the other contestants work stations (the majority of people were done by now)! After sampling my way through a couple of dozen delicious dishes, my sixth sense kicked in and said "get back to your oven." Although there was 30 seconds left on the timer, I was pretty sure they'd be under cooked like the first batch – but (insert harks and angels singing), they were perfectly browned – the batched turned out even better than I could have expected!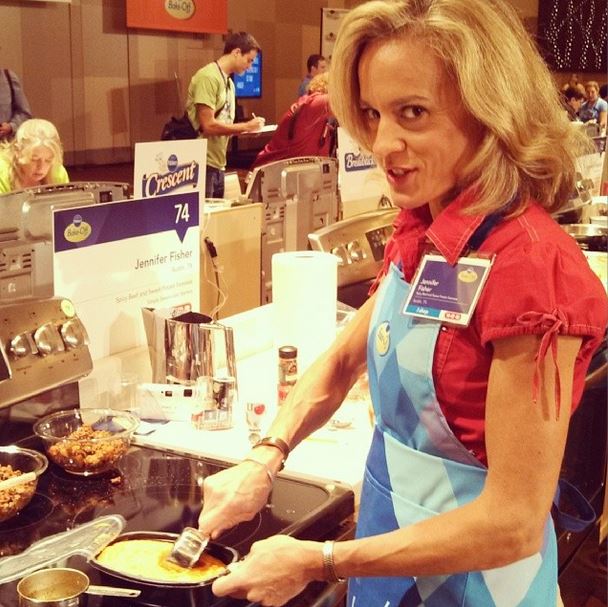 Top Chef host, Padma Lakshmi, lead the celebration night dinner. Pillsbury treated us like celebrities; we walked the "blue carpet" and posed with the golden doughboy before our fancy dinner at the Aria Resort!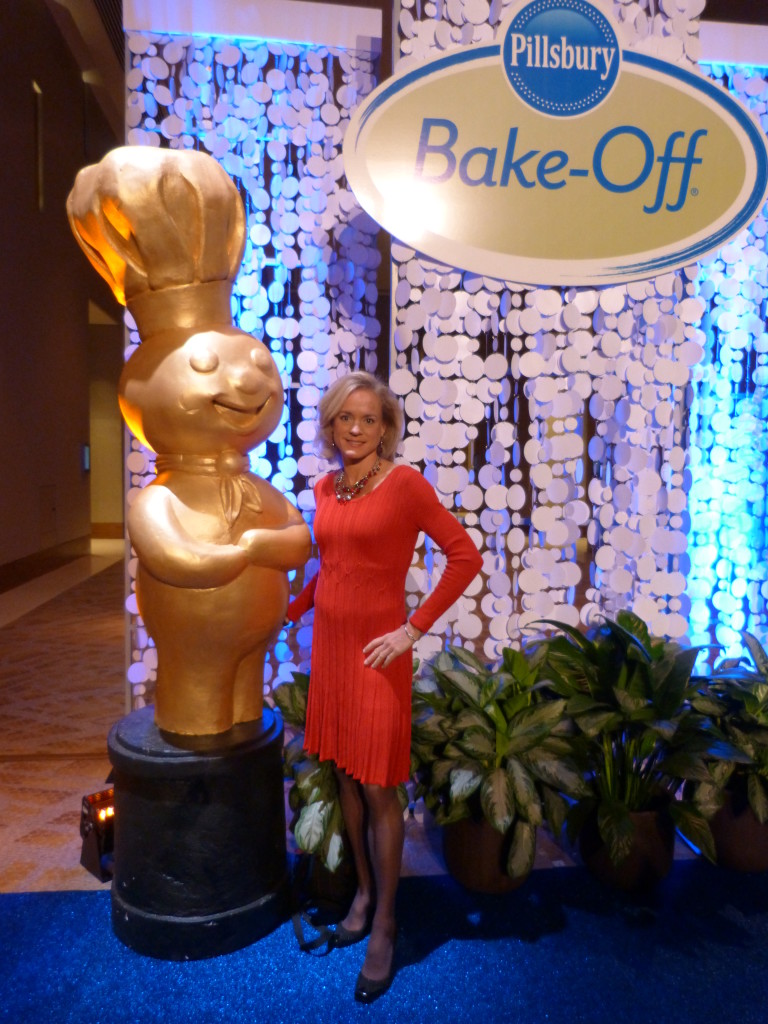 Beef & Sweet Potato Samosas with Sriracha Orange Sauce
½ lb lean (at least 80%) ground beef
2 to 3 teaspoons chipotle chile powder
1 teaspoon ground cumin
1 cup pico de gallo salsa
1 cup refrigerated mashed sweet potatoes or canned sweet potatoes, mashed
1 box Pillsbury™ refrigerated pie crusts, softened as directed on box
1 jar (12 oz) orange marmalad
Heat oven to 375°F. In 10-inch skillet, cook ground beef over medium-high heat 8 to 10 minutes, stirring occasionally, until thoroughly cooked; drain. Stir in 1 teaspoon of the chile powder, the cumin and pico de gallo; cook 1 minute longer. Remove from heat. Stir in sweet potatoes, 1/4 teaspoon salt and 1/8 teaspoon pepper.
Unroll pie crusts; cut each into 6 triangles. Spoon about 1 1/2 tablespoons beef mixture in center of each triangle. Brush edges with water. Bring corners of dough together over filling; pinch seams to seal. Place on large nonstick cookie sheet.
Bake 28 to 35 minutes or until light golden brown.
Meanwhile, in medium microwavable bowl, microwave preserves on High 30 to 60 seconds, stirring once, until hot. Stir in remaining 1 to 2 teaspoons chile powder. Serve warm with samosas.