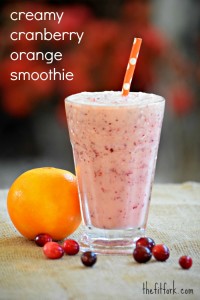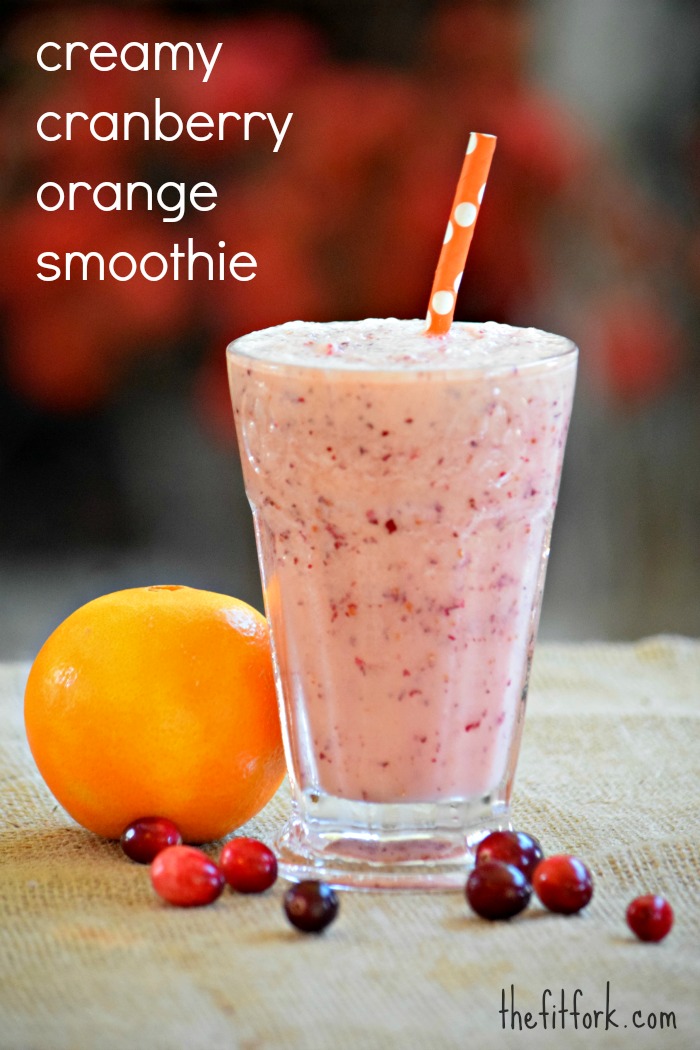 Some people only think of cranberries during the holidays, but these little tart berries are awesome all year 'round! Especially in summer tossed in recipes like my Creamy Cranberry Orange Smoothie, whirled up and frozen into fruit pops or tossed atop salads. Having a hard time tracking down fresh packages of this bog berry in warm weather months? Then, do what I do – stock up at the produce section right after Thanksgiving and Christmas (they are often also on sale) and then stick the straight into the freezer in original packaging where they'll stay good for at least six months – or longer if packed air tight in a zip-top freezer bag.
You can also use cranberries to make a really effective and inexpensive sugar scrub! Natural beauty experts say that skin-care with cranberries is perfect for the acne-prone or those who have oily skin because – you can thank the berry's inherent antibacterial properties. Used in a sugar scrub, cranberries also help to smooth skin texture and brighten your complexion.  My DIY berry beauty treatment only takes a few ingredients and few minutes to whip up — the "recipe" for Cranberry Vanilla Body Scrub makes enough for you and another container to give as a gift!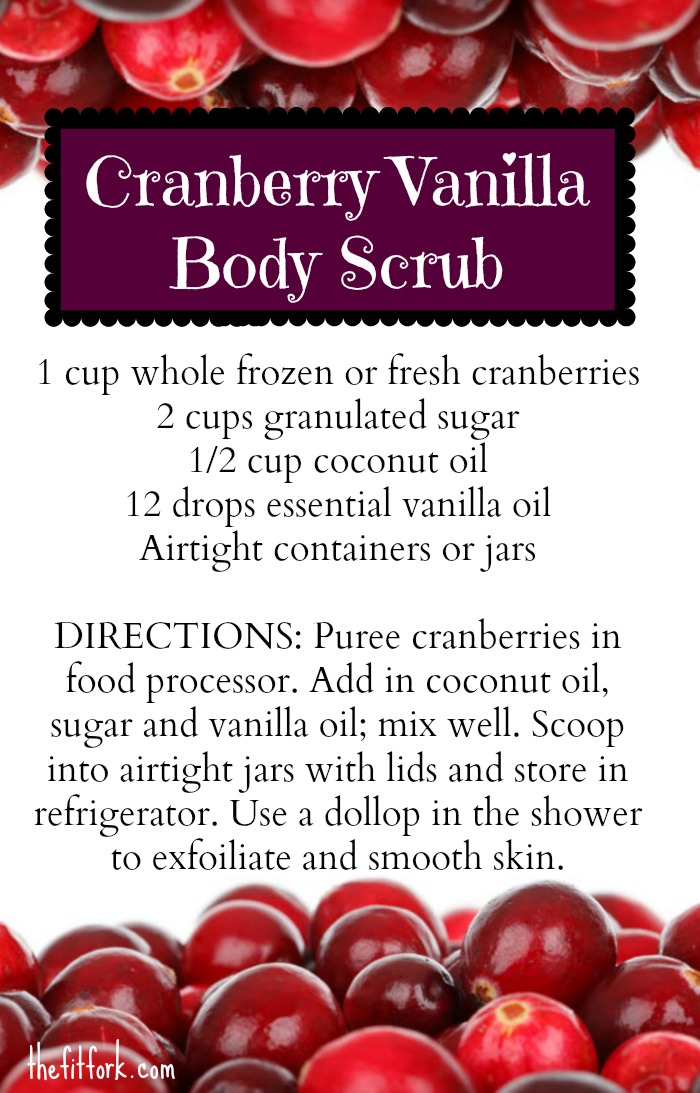 Another important health benefit of cranberries is the prevention of urinary tract infections. After the flu and the common cold, urinary tract infections (UTI) are the most common medical complaint among women age over the age of 18 – and the majority of us will experience the significant discomfort (to put it mildly) of a UTI at least once during their lives. If you've ever had one, you know UTIs are a real pisser, to put it bluntly.
You've probably heard that drinking cranberry juice may help prevent UTIs. But why? According to WebMD, researchers used to think that cranberries created a more acidic environment that bacteria wouldn't want to grow in. Now they believe that cranberries contain compounds that prevent infection-causing bacteria from sticking to the urinary tract walls – while research is still evolving, it appears that either the antioxidants in cranberries alter the bacteria in some way or create a slippery coating on urinary tract walls that keep bacteria from adhering or maybe both.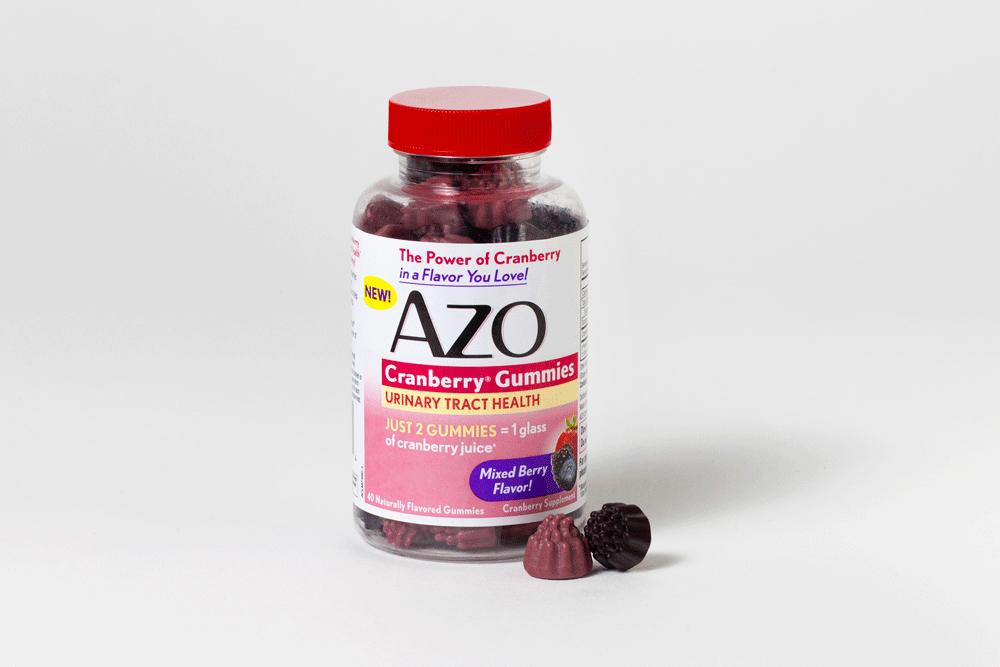 But, what if you don't like the taste of cranberry juice, can't drink it for dietary reasons, or it's just not convenient to have a jug of the juice on hand at all times? You should try AZO Cranberry Gummies – just two of these mixed berry-flavored gummies provides the equivalent health benefits of a 10-ounce glass of cranberry juice**.  AZO Cranberry Gummies contain Pacran®, a super-concentrated cranberry powder that helps flush the urinary tract to maintain cleanliness.  The gummies taste really great and are an easy solution if you are worried about UTIs — AZO also has a bunch of other products that help women dealing with other delicate problems.

Also, don't miss out on the Berry Beauty Sweepstakes – you could win a Berry Beauty Basket full of Sephora Goodies!
Have you ever made a DIY beauty product? Do tell! Share in the comments below – XOXO, Jennifer 
Disclaimer Stuff: I am being compensated to share my honest opinion of AZO Cranberry Gummies. **Biological activity of 10oz cranberry juice cocktail. *These statements have not been evaluated by the Food and Drug Administration. This product is not intended to diagnose, treat, cure or prevent any disease. AZO Cranberry® used under license by i-Health, Inc. Pacran® is a trademark of Naturex.