Updated on 12/4/2017:  Tired of stale, tasteless, un-sweet tea? My DIY Citrus Ginger Mint Tea Bags with Honey Crystals are the perfect solution and steeped in "I cared enough to make them with my own hands," that they make a thoughtful holiday gift.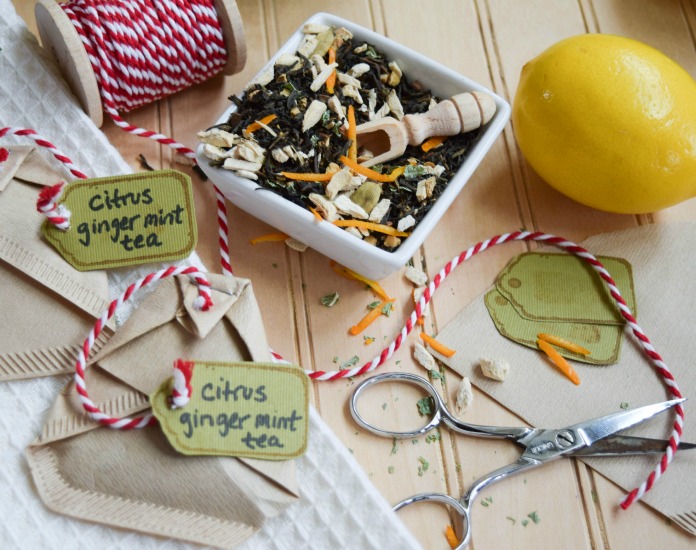 Read on to get the recipe and tutorial on how to make your own tea bags: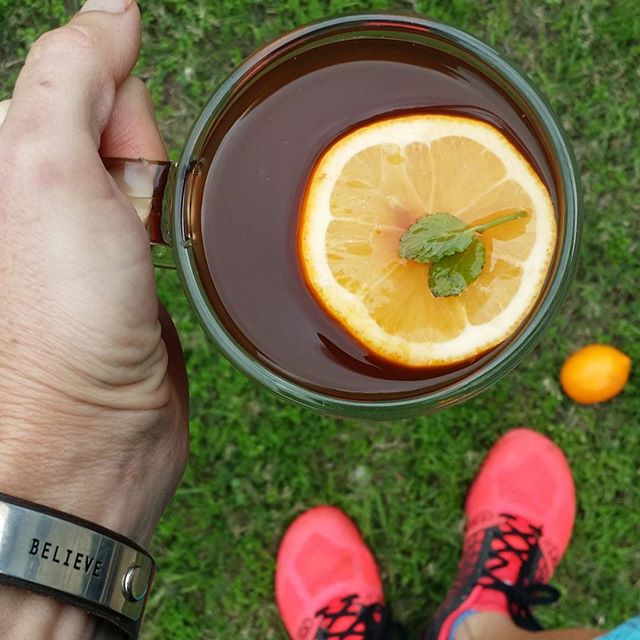 I'm going to blab a lot about the sweetener I used in these DIY Citrus Ginger Mint Tea Bags with Honey Crystals , because I love it so much! Our family loves to use honey as a sweetener in everything from mugs of tea, smoothies, bowls full of healthy cereal and more – I even mix it up with molasses, salt and a dash of protein powder to make a homemade sports fuel.
However, messy and sticky bottles are a pet peeve of this mom – my kids can't seem to keep from dribbling it all down the sides. Okay, maybe I'm a little messy too – like that time I stuck the honey "bear" in my purse for ice tea during a lunch out . . . . uh, and I bet you can guess the ensuing disaster. Metaphorical bees also get in my bonnet when cooler weather rolls in and my precious honey crystalizes in the jar – it can be rejuvenated by soaking in the bottle in hot water, but the honey is just never the same.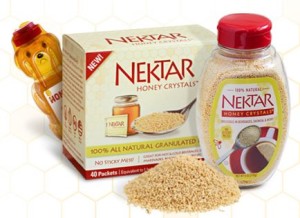 I recently found a great way to get around all these honey dilemmas — Nektar Honey Crystals®, it's Honey Without the Sticky Mess!® These 100 percent natural crystals are super yummy sweet and deliver the distinctive taste of honey and the convenience of cane sugar anywhere — at home or on-the-go. Nektar Honey Crystals are also a non GMO food and, of course, naturally gluten free. You can pick up a bottle or a box of individual on-the-go packets at your local Walmart.
So back to the genius HOMEMADE tea bags. I've been making crafty gifts for the holiday season using Nektar Honey Crystals®, edible gifts that include everything from cookies and sweet-savory spice rubs to these thoughtful DIY Citrus Ginger Mint Tea Bags with Honey Crystals. My DIY Tea Bags are made out of unbleached coffee filters and my recipe for Citrus Ginger Mint Tea.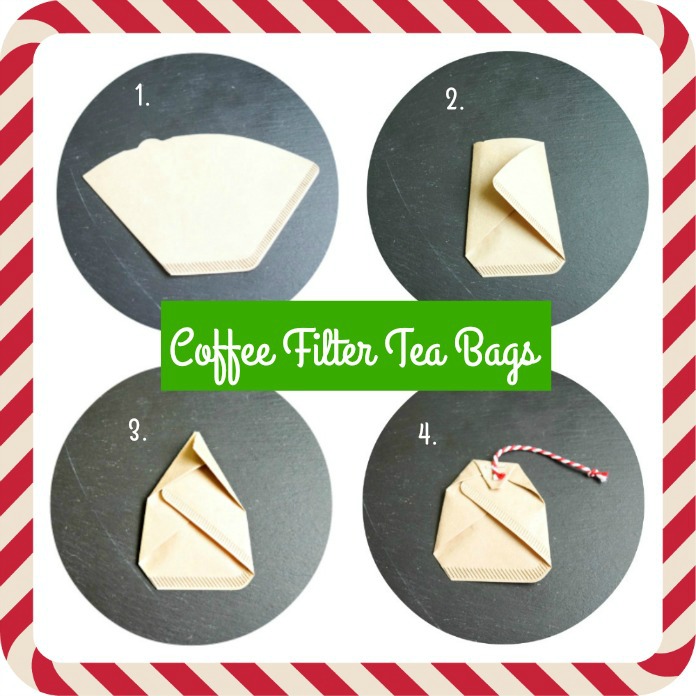 DIY Citrus Ginger Mint Tea Bags with Honey Crystals:
Mix 3 ounces of your favorite loose leaf tea (preferably the Citrus Ginger Mint Tea recipe HERE) with 2 tablespoons honey crystals, more or less depending on sweetness preferences. Add a couple tablespoons of tea mixture to inside of 'cone" style coffee filter. Fold coffee filters per photo tutorial and staple on food-safe string and gift tag. Makes approximately 36 tea bags.  Steep in very hot water for 3 minutes and enjoy!
This post was sponsored by Fit Approach, however all opinions and enthusiasm are all my own!