When the thermometer breaks 90, it's official – a round or two of refreshing, chilled beverages are in order.  Not only will an icy-cold concoction help lower your core temperature and replace essential fluids and nutrients lost through sweat, it can be as flavorful and festive as the occasion calls for.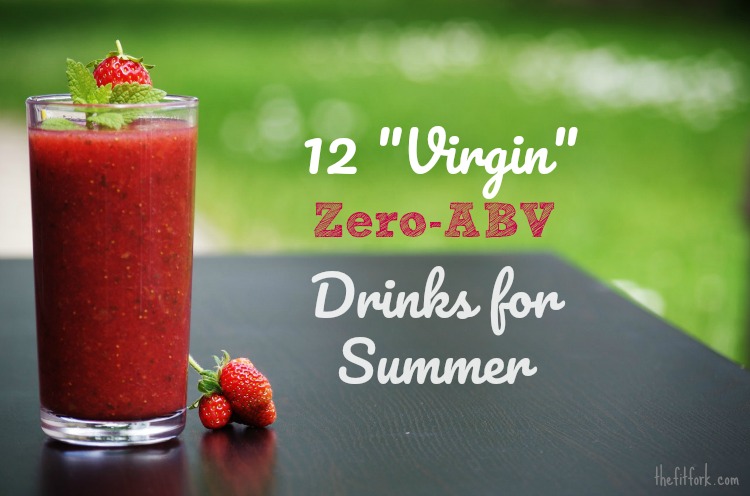 Except for a birthday margarita or New Year's toast, I prefer to pass over alcoholic beverages – they just don't make me feel my best! Food & Wine reports that Zero-ABV (zero alcohol by volume) drinks are rising in popularity 2017 and that's a trend I can toast to!  I've rounded up 12 of my favorite "virgin" drinks to share . . . along with another one of my favorite treats (POPSUGAR Must Have Box). Read on to find more!
Keep your mind clear and your body in balance with these delicious, thirst-quenching drinks and blended beverages that are a pour for your warm-weather entertaining or daily living. Plus, these drinks will help to keep your hydration levels in check – read more about the importance of THAT in my 50 Shades of Pee blog post.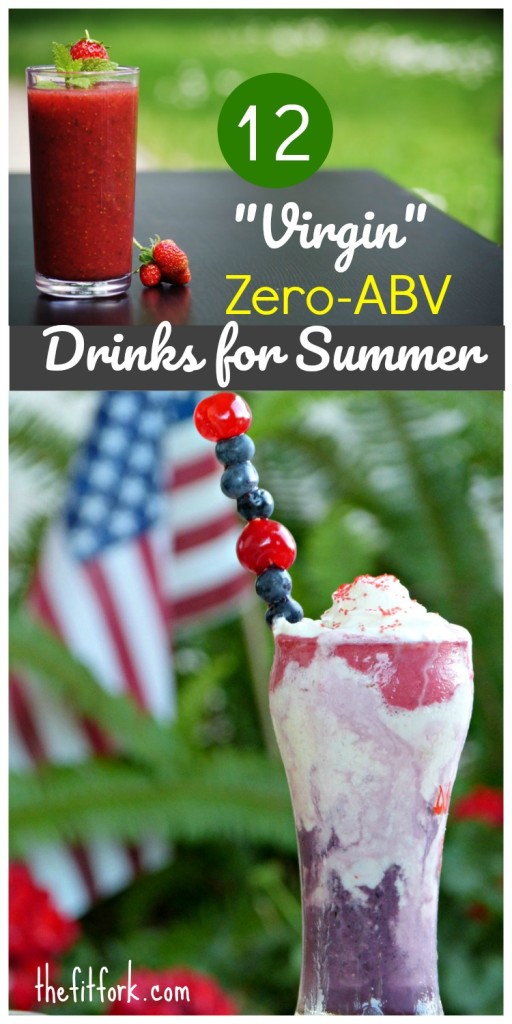 Mojito Mint Iced Tea – Y'all, the Deep South gets wild, without any of the hangover.
Watermelon Ginger Limeade – All of my favorite flavors combined into one hella, healthy drink!
Skinny Blackberry Nectarine Margarita (Virgin) – This is what I whip up at every pool party!
Dandelion Greens Detox Smoothie – This is what I drink before every pool party – haha!
Cherry Vanilla Root Beer Float Smoothie – A healthy take on one of my childhood favorites, made with a protein shake for post-workout convenience.
Watermelon Blueberry Agua Fresca (with Nuun) – Thanks to this, my electrolytes are delights!
Golden Beet Zinger – This potent little shots of goodness have boosted my badassery more than once!
Watermelon Pomegranate Tea – One of my favorite summertime sippers from my friends at Watermelon.org.
Red, White & Blue Protein Smoothie – I'm calling this my patriotic, impossibly healthy take on a Unicorn Frappaccino.
Watermelon Coconut Cherry Chillers –  Lots of watermelon on the list for a reason, the fruit has a 92% water content!
Paleo Carrot Ginger Gazpacho – okay, it's not a beverage, but a chilled soup. Perhaps we could call healthy dish a savory smoothie?
Bottled Coffee Drinks (like Starbuck's Frappuccino)
You'll notice that #12 is a bottled coffee drink – ain't no shame in the convenience game! While too much caffeine can be dehydrating, a little pick-me-up to get a morning of summer fun going is just fine by me (partnered with lots of water).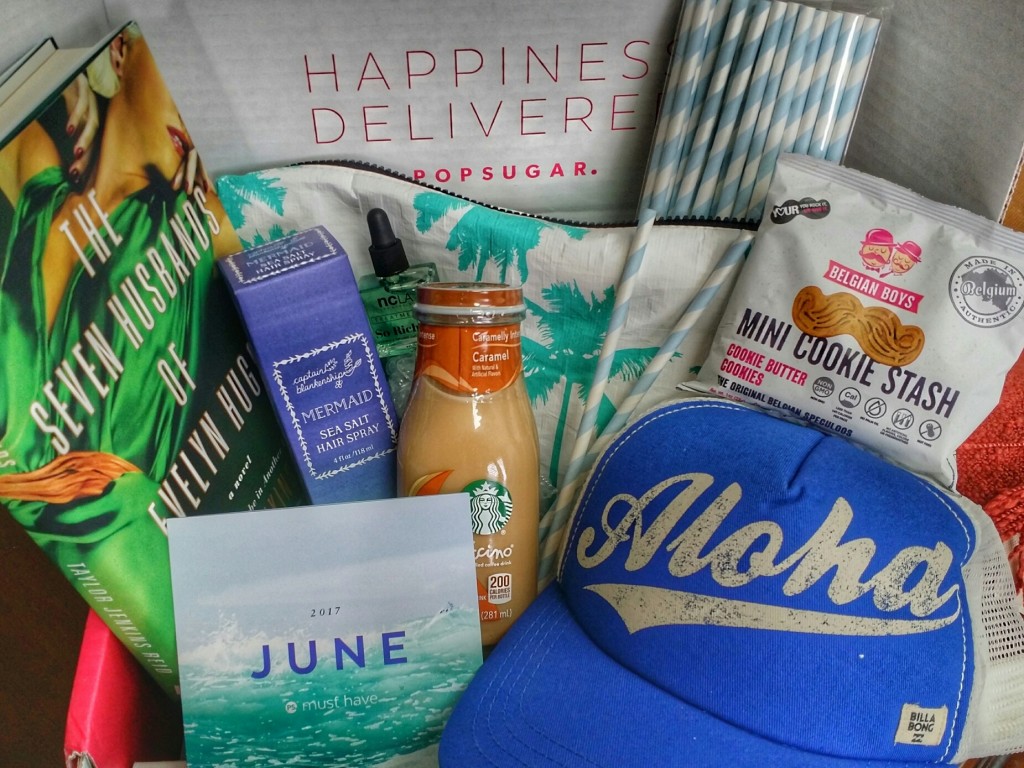 This Starbuck's drink was one of the goodies, along with other fun summer products, in this month's POPSUGAR Must Have Box!  I was sent the box to try out and share my personal opinions and thoughts and I have to honestly say that POPSUGAR nailed it when they sent treats, beauty products, gear and other gifts to make summer relaxing priority number one!
I was heading out on my way to an extended weekend at the lake and EVERYTHING was on point and immediately packed away in my bag for enjoyment upon arrival. Some of my favorites included the "Aloha" trucker hat from Billabong  (above)
The handy wet swimsuit bag from Aloha.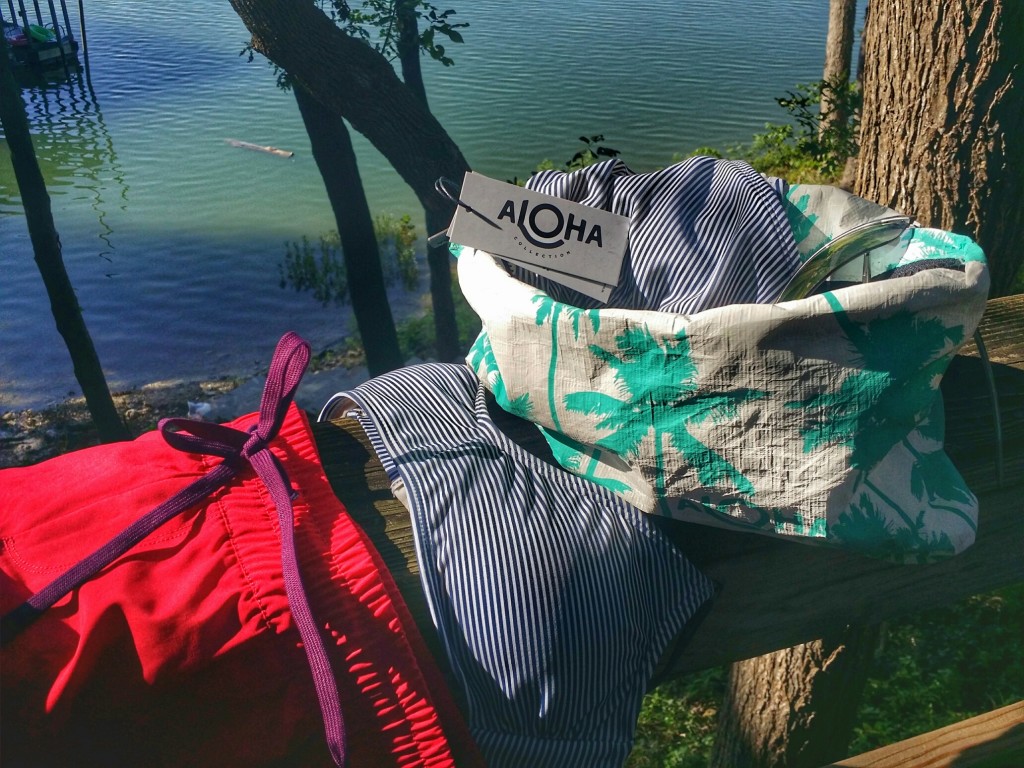 And, an awesome book, The Seven Husbands of Evelyn Hugo, that I devoured, page after page, in a boat toy while I waited for real-life adventure.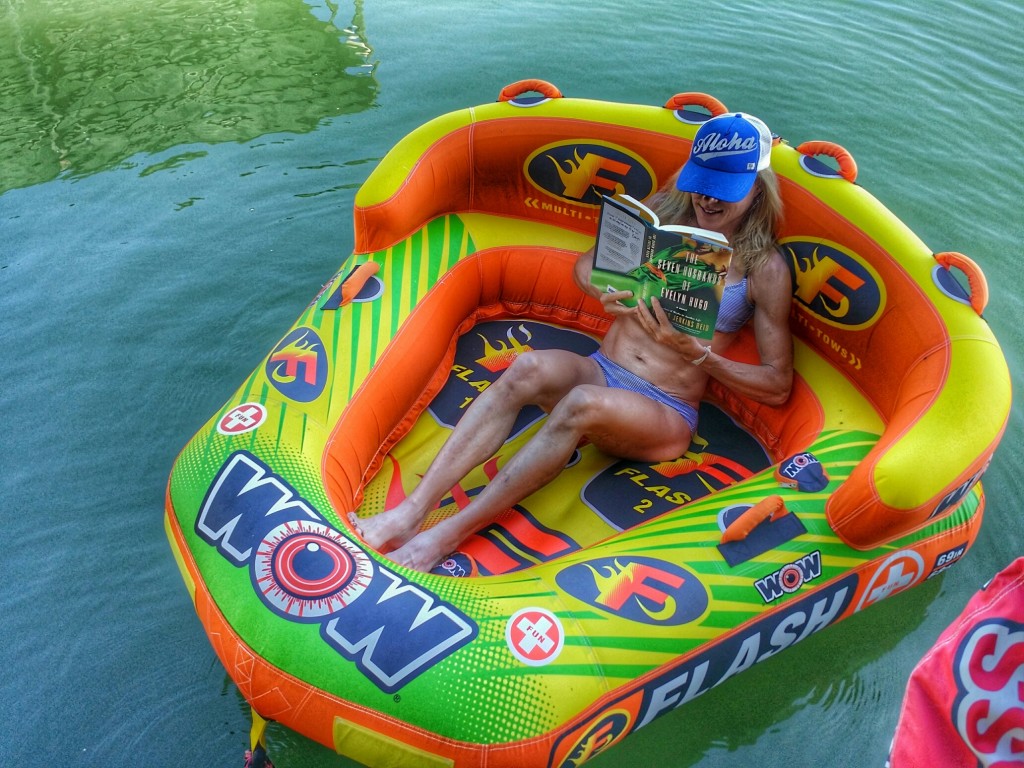 I love getting the monthly POPSUGAR Must Have Box delivered to my doorstep, it's like having a birthday 12 times a year!  This specially-curated subscription-box is filled with full-sized products that match the mood of each month – and I don't have to do any of the shopping! Try this great subscription service out yourself, or sent to a friend or family member as a gift that keeps giving – use code SHOP5 to save $5 off your first #MustHaveBox
So much fun getting my hair "did" by a 13-year old cousin at our family reunion!
What is our favorite summer beverage? What book are you reading right now? Would you rather go to the beach or lake? Please share in the comments – XOXO, Jennifer