School's out and that means I've got my kids back into the gym routine – on Saturdays, the whole family heads up to the gym to exercise, stay fit and have some family bonding time. Then it's out to lunch, but we earned it! This is the third summer that we've been able to take the kids with us to the gym (they are now 11, 14 and 17) and I it's cool to see how much more confident they've become in the setting. No longer intimidated by the equipment, my guys know what to do and enjoy the challenge (okay, they do sometimes complain). My husband and I keep adding new skills to their base and teach them how to perform every move safely – oh, and also proper gym etiquette!
Our gym has all sorts of equipment – my family's favorite may just be the gymnastic rings. At first the kids were drawn to the rings because they could swing around like monkeys circus stars, but now they know quite a few moves that engage the upper body and / or core – pull ups (the youngest can knock out 8), dips, rows, toes-to-rings and fun tricks like "Skin the Cat." If you like working out on the rings, this "Ring of Fire" workout I made for CorePower.com will have you burning in a hurts-so-good way. Guys, if the WOD is too easy (ha!) put on a weight vest!
In addition to a good workout, I love good mail days – those days when the box is filled up with NO bills, my favorite magazines, event invitations, paychecks and new samples to try. This should be the only kind of mail allowed!  What an unexpected treat to find a POPSUGAR Must Have Box waiting for me at the door yesterday. With the holding-breath kind of anticipation, I opened the package to find my surprise treats – a new novel (perfect for beach reading), citrus body lotion, a beautiful and light beach towel that doubles as a wrap, lemon wet wipes (refreshing!), fancy hair ties (that make really neat bracelets), Hawaiian bbq potato chips (take me away!) and a $15 gift card to an online site peddling geek gadgetry (my boys are fighting over this).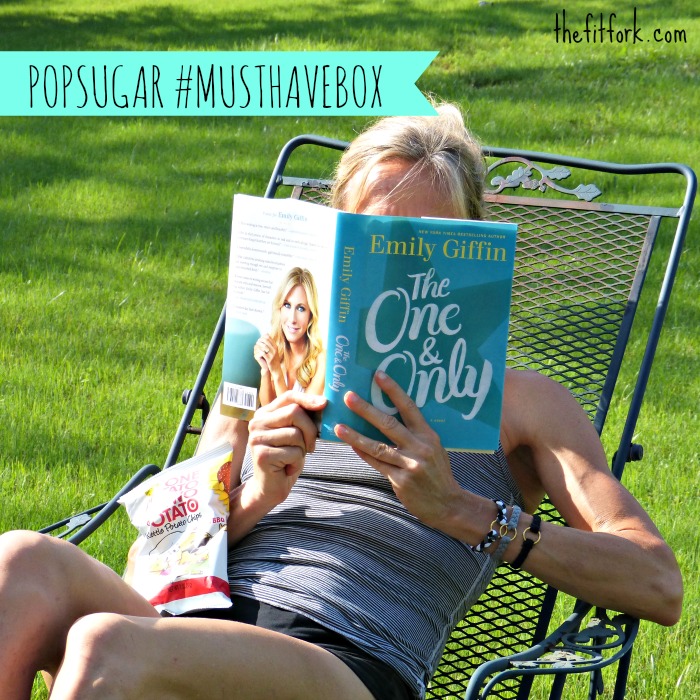 All items in a POPSUGAR Must Have Box are typically themed (mine was the Summer Box) and include items in beauty, fashion, home, fitness and food that have been hand-selected by editors in the know. If you are interested in, you can save $10 on a 3 month subscription by using the code JUNESELECT10 at checkout (ends June 30, 2014).
POPSUGAR provided me with a complimentary POPSUGAR Must Have box. The opinions I have shared about the box are my own and POPSUGAR did not tell me what to say or how to say it.