I don't usually do a "5 for Friday" shoutout, but this week has been full of so many interesting, fun, amazing things that I though I should. Then, I realized I had excessively more than 5 things to share – so, you're getting "15 for Friday!"  I'm talking about everything from amazing eco-wellness products from Shiftcon, the lotions I put on my face, a really cool app-based, customized meal delivery service, my latest ambassadorships, the 3M Half Marathon, mystery excitement news, and more! You have to read on to find out all the deets!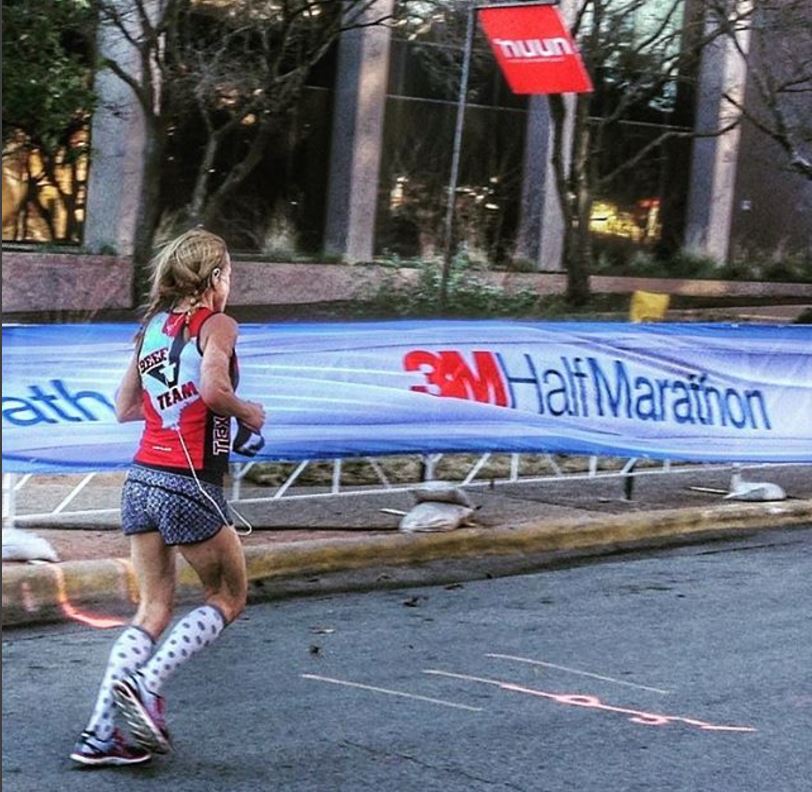 1) The 3M Half Marathon came and went last weekend – it's probably my favorite race in Austin. My running and recovery has been out of whack for the last year or so, and every race distance has been spiraling downward. That being said, I wasn't expecting much from this 13.1 mile race – other than to get through without TOO much suffering and a time that couldn't be confused for a full marathon finish (haha). While I finished 5 minutes slower than last year and 9 minutes slower than the year before, I was thrilled with my race – my body felt good running (a rarity lately) and, despite hideous head and crosswinds upwards 30 mph, I was able to snag first in my age group! And, I had enough gas left in the tank to reel in the last mile and pass about 20 to 30 people in the process!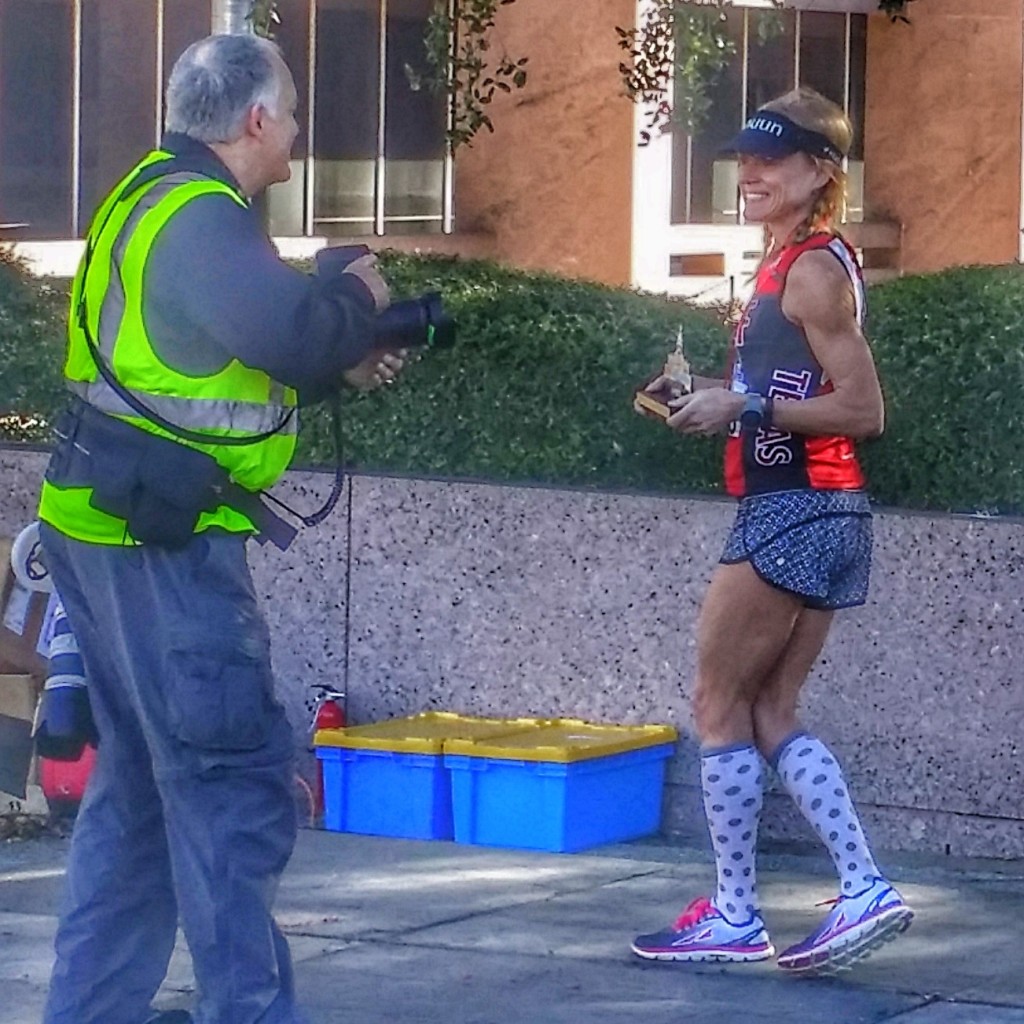 2)   I had a recipe posted on Everyday Good Thinking, the official blog of Hamilton Beach. I shared a Smoky Sriracha Six Seed & Nut Butter in their Peak Performance 1800 watt Professional Blender – and, they're letting me give one of those awesome machines away to one of my readers! Click Here to find out how to enter! 
3) I wasn't able to attend ShiftCon (an Eco-Wellness Influencer Conference) this year, but some #ShiftConLove found its way to me. Yay, lucky me – I love to try out new products that have the potential to make big changes in my life, your life and the world. The next four things that follow came from expo vendors at this annual event.
 4) Organic Valley: Grassmilk Yogurt Cups (available in convenient 6-ounce cups) are a brand new product from one of my favorite farmer-based companies and come in Strawberry, Wild Blueberry, Plain and Vanilla. The taste of this yogurt made from 100-percent grassfed milk is rich, creamy and just a bit decadent – Yogurt is my jam, I blog about it quite often and it's a frequent ingredient in many of my healthy recipes. Find out why I LOVE MY YOGURTS so much for muscle-making/weight-management and eat one every night before bed!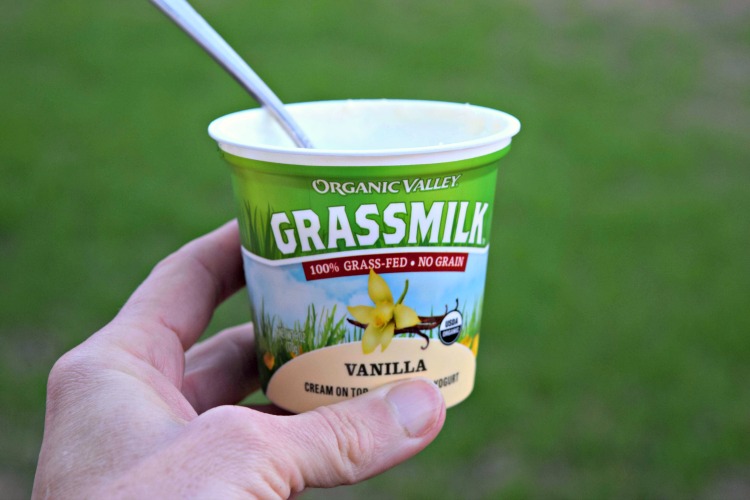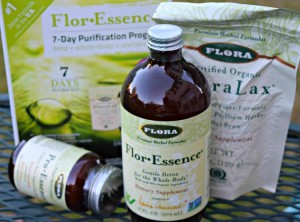 5) Flora: Flor-Essence 7 Day Purification Kit – a regimine of tonics and supplements inteded to detox and cleanse. So far, I'm only halfway through the process, but I already feel revitalized.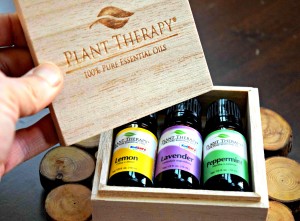 6) Plant Therapy: I'm fairly new to the aromatherapy scene, I started using various oils last year when I was having trouble sleeping and managing my stress. Plant Therapy sent me a USDA Certified Organic Essential Oil Set (Organic Eucalyptus Globulus, Organic Rosemary, and Organic Tea Tree) which have each had lots of play time in my diffusers.
7) Additionally, I received a homeopathic Cold & Flu Survival Kit from Boiron, dozen eggs from Nest Fresh, Fresh Wave's odor removing products made from natural ingredients (very convenient with pets and three teenage boys in the house), and also a sensitive-skin laundry care package from Molly's Suds.
8) My January POPSUGAR Must Have Box also arrived this week loaded full of goodies perfect for starting off the year fit and fabulously. I'm no stranger to this specially-curated subscription box, I enjoyed all my little luxuries in months gone by including this past October, November and December. Treat your girlfriends, moms and sisters to a #MustHaveBox for their birthday or in honor of a special milestone (perhaps finishing a marathon, landing a new job or finally retiring and getting more "me" time).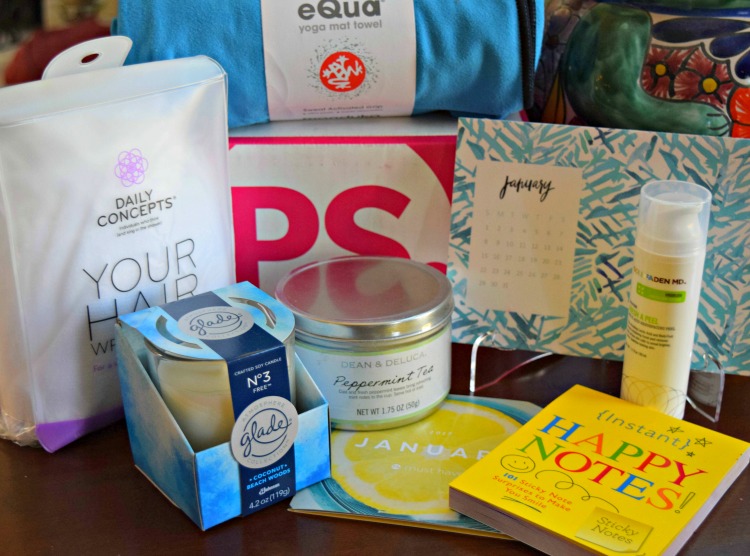 Each month there is an assortment of "elevated" brand products that cover categories including home décor, fashion, beauty, jewelry, gourmet edibles, wellness and more – POPSUGAR nails it every time (I'm still trying to figure out how they always know what will make me squeal in glee).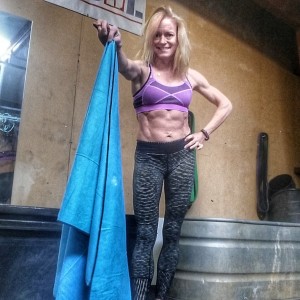 This month there was A supercharged peel treatment from Goldfaden MD, a hair wrap towel from Daily Concepts, a eQua yoga mat towel (but I took mine to my icebath at Crossfit – haha), Instant Happy Notes, peppermint tea from Dean & Deluca and even more! Find out what all the fun is about, use the special coupon code SHOP5 to get $5 off your FIRST Must Have Box.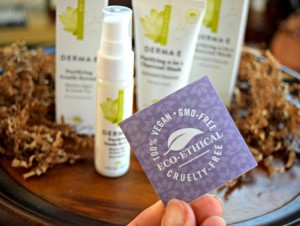 9) Derma-e: I really appreciate this honest-to-goodness skin care company that creates effective eco-ethical products that help keep me looking my best. All formulas are 100% vegan, cruelty-free formulas do not contain parabens, sodium lauryl sulfates, petrolatum, mineral oil, artificial colors, gluten, soy or GMOs – proceeds go toward supporting global economies and the environment.
10) FUEL – I also healthfully ate my way through the week with meals sent from Fuel.com. This healthy meal delivery service uses an app-based interface to create "smart" meals that are based on your body, healthy goals, age, genetics, and more. I picked a Paleo-based plan that takes into account my high activity level and that I want to build muscle. Everything has been so delicious and easy to reheat in the microwave on the included cute plate.  My favorite dinner this week has been the Hawaiian Kalua Pig with Cabbage, Pineapple and Vanilla Sweet Potatoes. Fuel is a convenient way to ensure that you are getting the tasty nutrition you need to support an active lifestyle. You can try yourself – click HERE and save up to $25 on your first order.
11) Continued Ambassadorships – Happy to announce that I am again an ambassador for Altra Running (5th year), Nuun Hydration (5th year), ACUmobility (use discount code ACUMOBthefitfork1 for 10% off), Vim Vigr compression, an influencer for Now Foods among other healthy food companies.
12) Spartan Aroo! I'm now and official brand ambassador for Spartan Race! What does that mean? It means you're gonna have to get your rear off the couch and Race Spartan with Me!
13) Skirt Sports – I'm also a new Ambassador (and apparently "Ambassador Captain") for Skirt Sports a fabulous line of fitness wear that embraces the fitness journey of ALL women.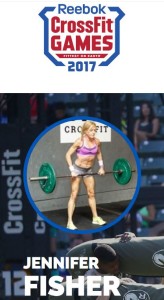 14) CrossFit Open Games 2017 –  I signed up for my 5th year in the CrossFit Open Games which start in Feb 23rd! Apparently, my "competition age" is 50 (even though birthday not until July) which puts me in a new age group!
15) Have a great weekend and ENJOY THE SIMPLE THINGS! (got that message in my POPSUGAR Must Have Box)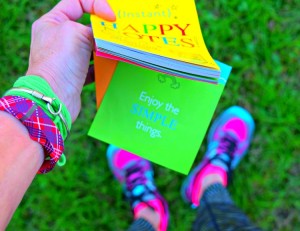 Do you have any exciting news to share? What products are you loving right now? Do you have a race or fitness event in your future? Please share in the comments — XOXO, Jennifer 
I have been provided products and/or compensation for my time to review many of the products listed in this post. However, all opinions, comments and enthusiasm are my own. This post also contains affiliate links.