This post and giveaway sponsored by Hamilton Beach. However, all opinions, ideas, recipes and enthusiasm remain my own.
So, it was National Drink Fresh Squeezed Juice Day yesterday and I missed it. But, really ANY day is a great day to add a small glass or shooter of fresh fruit or veggie juice to your diet. Especially this time of year, flu and cold season, when the vitamins, minerals and other nutrients in certain juices, alone or in drink recipes, can help boost your immunity and overall well-being. And, oh YAY, I have a juicer giveaway for you.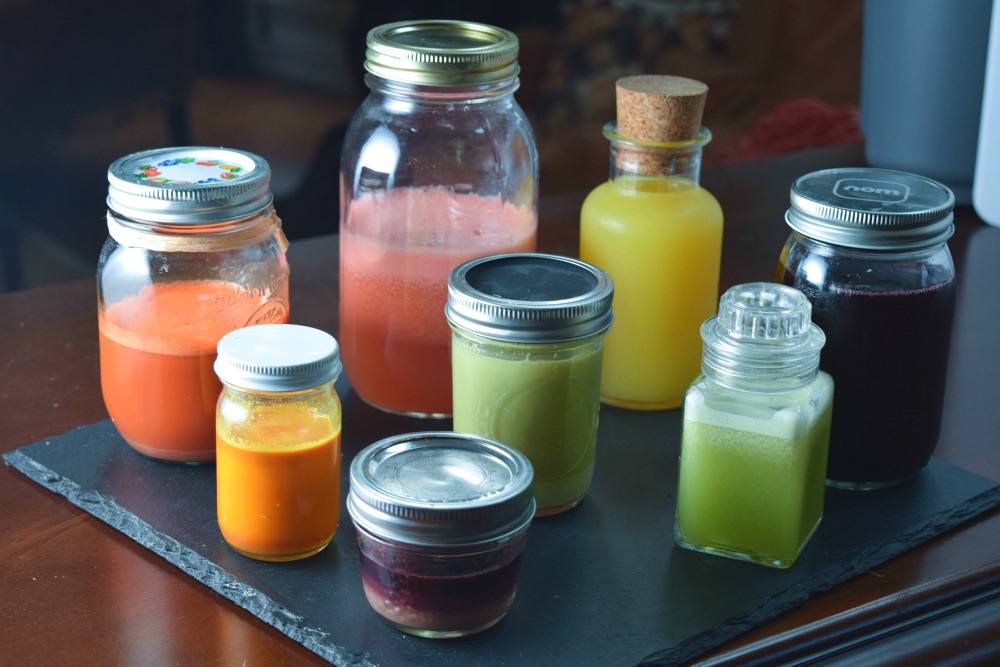 Read on to get recipes (including Hot Grapefruit Ginger Green Tea) and learn about the Premium Big Mouth® 2-speed Juice Extractor from Hamilton Beach. I'm hosting a GIVEAWAY for one of these bad boys.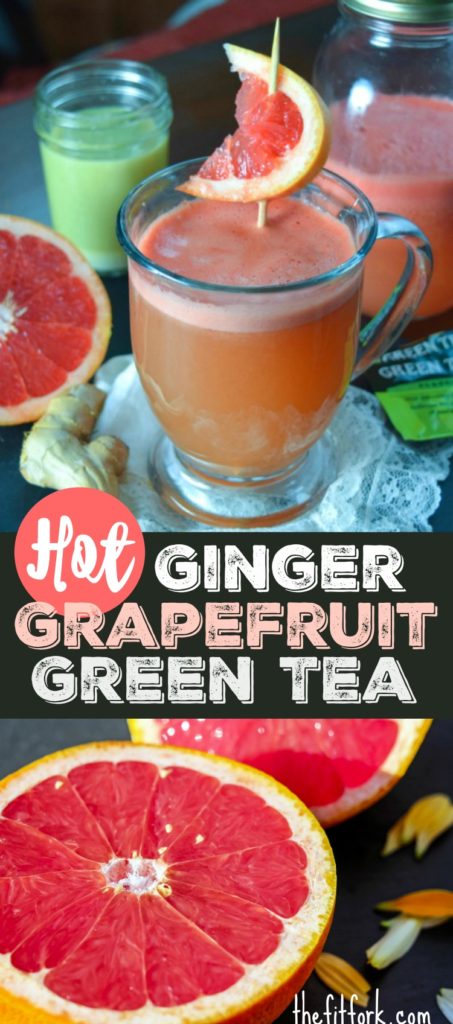 First let me start this juicing party with my Hot Grapefruit Ginger Green Tea, recently featured on the Hamilton Beach Blog. It's a soothing remedy and preventative measure packed with vitamin C from citrus, powerful antioxidants found in green tea, and compounds from ginger root that boost immunity, quell nausea and more. Plus, it's hot and clears out stuffy noses!
Let me first say, I am not a super-mega juicing mama – like, I'm not really into those juice cleanses, juice-only detoxes and such. Typically, I like to eat my fruits and veggies in their whole state, it's just more filling and doesn't lose the dietary fiber. But, there are many, many times when I want fresh juice, like a need a little natural sugar carb boost to fuel my running, want concentrated doses of nutrients, or am using juice as an ingredient in a recipe like soups, salad dressings, protein smoothies . . .. perhaps a cocktail for guests or mocktail for me.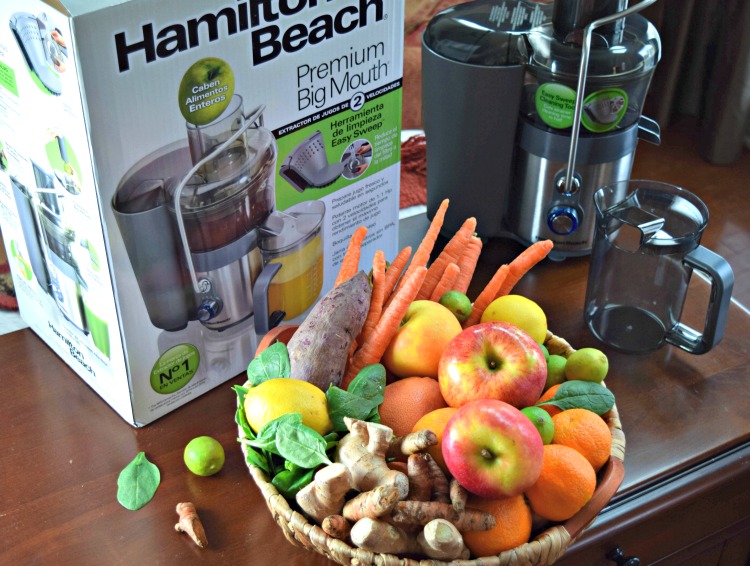 Enter the Premium Big Mouth® 2-speed Juice Extractor (model 67850), it does an amazing amount of work in seconds – saving me time and a lot of mess. Fruits and veggies need little prep work before juicing thanks to the large chute and powerful 1.1 Hp motor. To test out the power and convenience, I juiced nearly everything in my fridge! Even the "tough stuff" like sweet potatoes, carrots, turmeric root and ginger submitted quickly to the juicing powers of this fierce appliance. This is the same appliance that I'm offering in the juicer giveaway.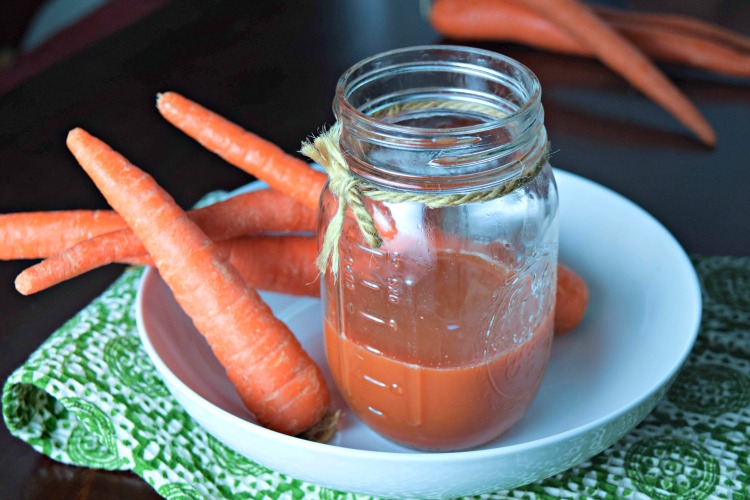 I also appreciated the large 40-ounce BPA-free pitcher and an extra-large pulp bin -no need to stop every few seconds to empty either container. Two speeds provide flexibility or delicate foods like watermelon, berries and greens or maximum extraction for firmer foods. After juicing, cleanup is a snap with the patent-pending Easy Sweep™, a cleaning tool that gets the strainer spic and span in no time – plus all parts can be run through the dishwasher.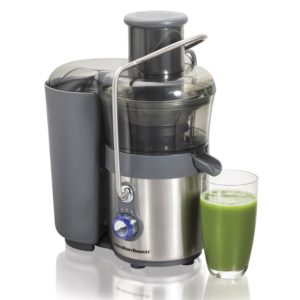 Try These Recipes:
Also, check out my recipe for Hot Grapefruit Ginger Green Tea, recently featured on the Hamilton Beach Blog – and enter the JUICER GIVEAWAY for a chance to win your own Premium Big Mouth® 2-speed Juice Extractor (model 67850 $109 ARV) . Enter by Jan 31, 2018 visa the Rafflecopter instructions: