Note: After you "get a grip" make sure you pop all the way down on this post to find out about 2017 Season Passes for Spartan Race (hurry, they are rumored to sell out soon) an also to enter my giveaway for a chance to win a free Spartan Race registration. 
If you're not training grip, you're likely sabotaging any chance getting through a Spartan Race burpee free. Reflect back to your last race and count up the number of obstacles that require a strong and lasting grip. These grip-intensive obstacles include the rig, the monkey bars, the bucket carry, the rope climb, the Tyrolean traverse, Tarzan swing, wall jumps, and, lemme see, nearly everything . . . including shaking hands on the podium!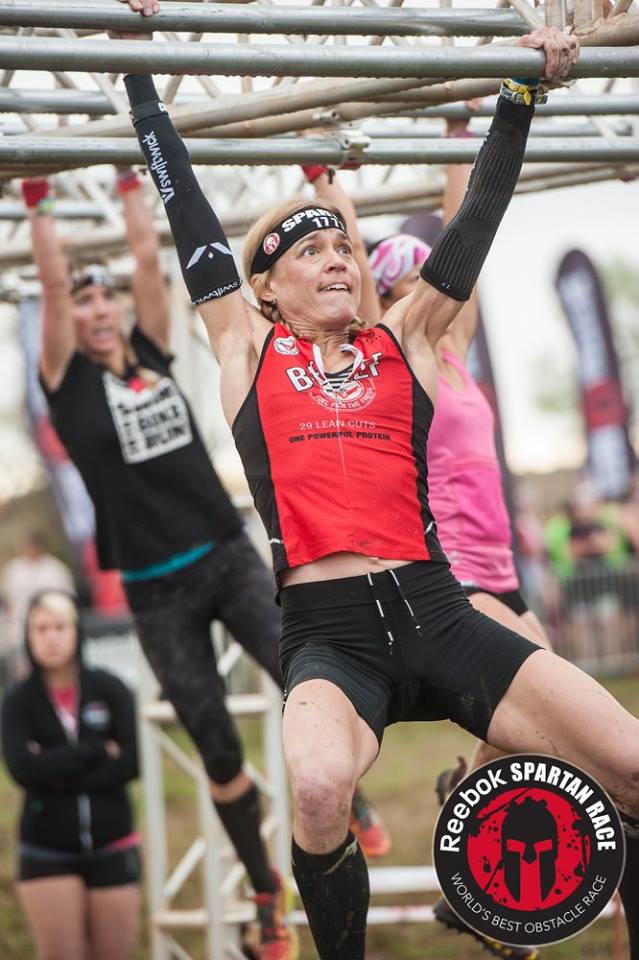 By adding grip-training exercises to your workout a few times per week, you can achieve lower-arm and grip gains which will increase your strength to handle more weight and more reps  — or, basically hold on longer! The muscle guys in the gym swear by grip training maximize strength and size, but don't worry girls – I work out my grip often and don't have Popeye-sized forearms, pretty sure you have to be genetically predisposed or questionable supplement enhanced for that to happen.
There are three types of grip including. support grip (hanging and holding), crush grip (clenching and squeezing) and pinch grip (pinching). Training these different grips oven overlaps one another, but here are some basic categories of grip-strength exercises:
Hanging – Try to hang from any surface with shoulders fully extended, in the "deadhang" position until failure. Grab onto a variety of surfaces (safety first) including traditional pull-up bars, fat bars, the ends of towels or functional straps (like GripSling … use code thefitfork20 to save 20%) ropes, tree limbs, rafters, vertical pipes — each provides a different challenge to the grip.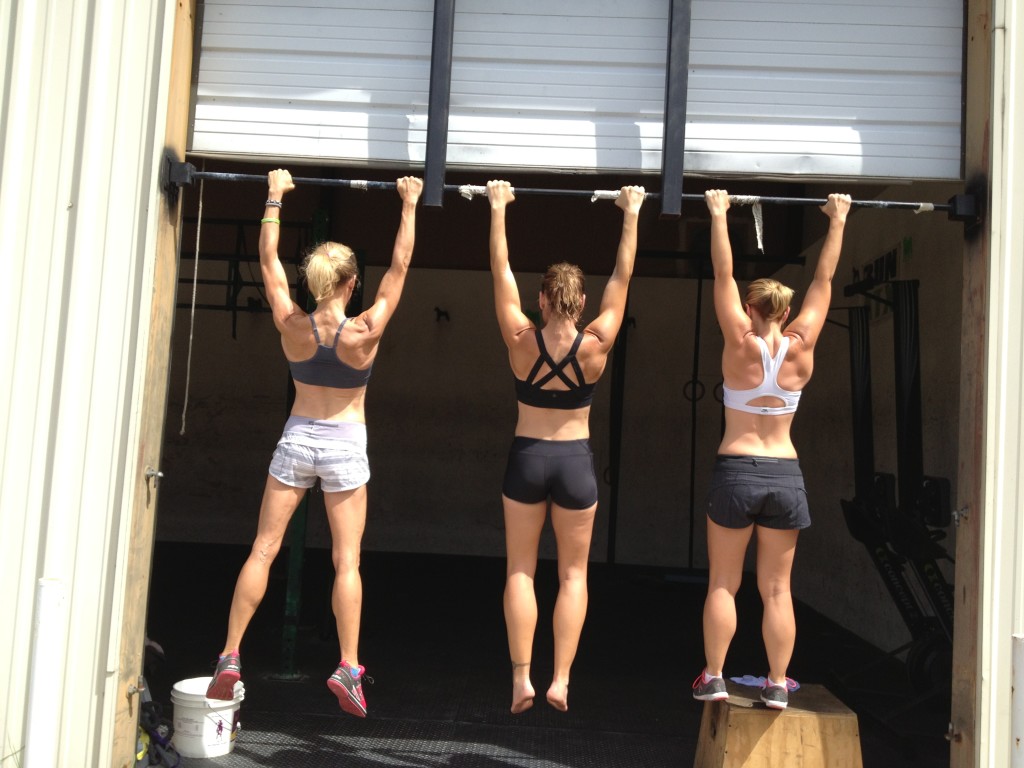 Lifting – Grip is always involved in lifting, unless you are doing legs on a machine. The fatter the bar used in your lifts, the more difficult it will be on your grip. That's why those chubby monkey bars at Spartan Race are harder than the garden variety playground version. A wider diameter bar redistributes stress from the joints and onto the muscles as the weight is transferred to a larger area of the hand.  If your gym has a fat bar, try it. Or, purchase special grips to slide on (check out Fat Gripz), or simply wrap a strap or towel around the bar.
Carrying – Practice carrying objects of different sizes and poundage, your body will have to adjust accommodate the varying loads. Of course, the whole body is involved in toting stuff around, a strong grip can help you hold more and go further. Carries to practice include farmer carry with plates, dumbbells, kettlebells or any other luggable item with a handle. For greater grip gains, try threading a towel through the handle and carry grasping onto the ends of the towel. Also, practice carrying non-handled, heavy objects such as sandbags, pancakes, loaded buckets from the base.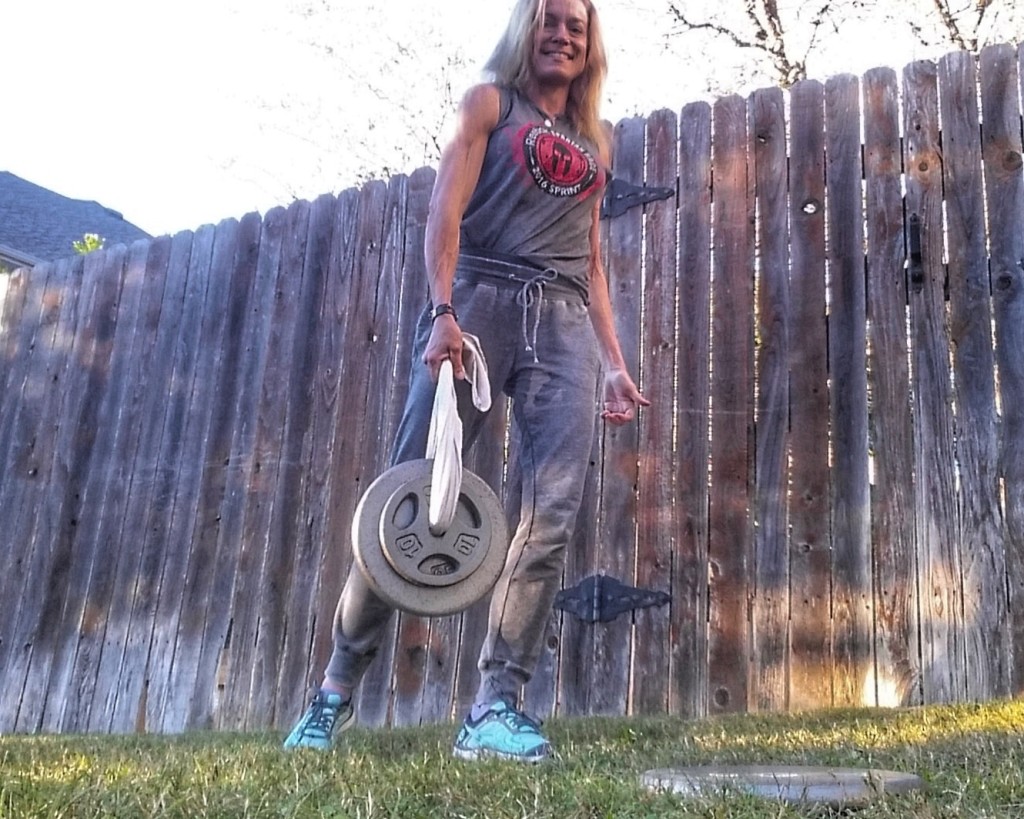 Pinching – Improve your pinch grip, and hopefully maintain contact with the Z Wall or Horizontal Climb obstacles, by mastering exercises that require maintaining contact with an item placed between thumb and fingers while leaving palm open. Classic pinch grip exercises include the one hand pinch plate, two hand pinch plate and pinch plate curls.
Crushing – Maximize your crush grip strength by squeezing grippers, tennis balls or beer cans. I also think the mobility balls from ACUmobility work pretty well for gripping — save 20% with code AcumobFitFork Look at that grimace below, I'm having my crush grip strength measured.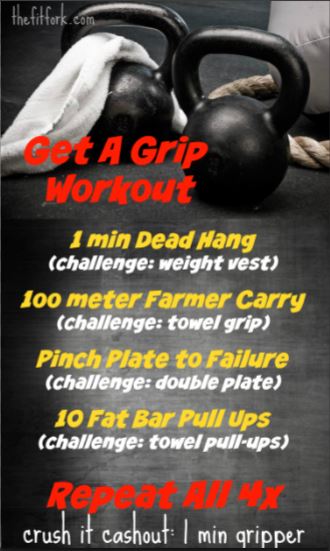 So, ready to give grip training a try? Work in any of the methods I've described above, or try this "Get a Grip Workout" I like to do every week.  Use the appropriate poundage for your strength and frame, and progress slowly – these exercises are way harder than they sound, and honestly, the first few sessions you may think nearly impossible (or at least I did).  For those who've crushed the workout, I've added challenge modifications – have fun!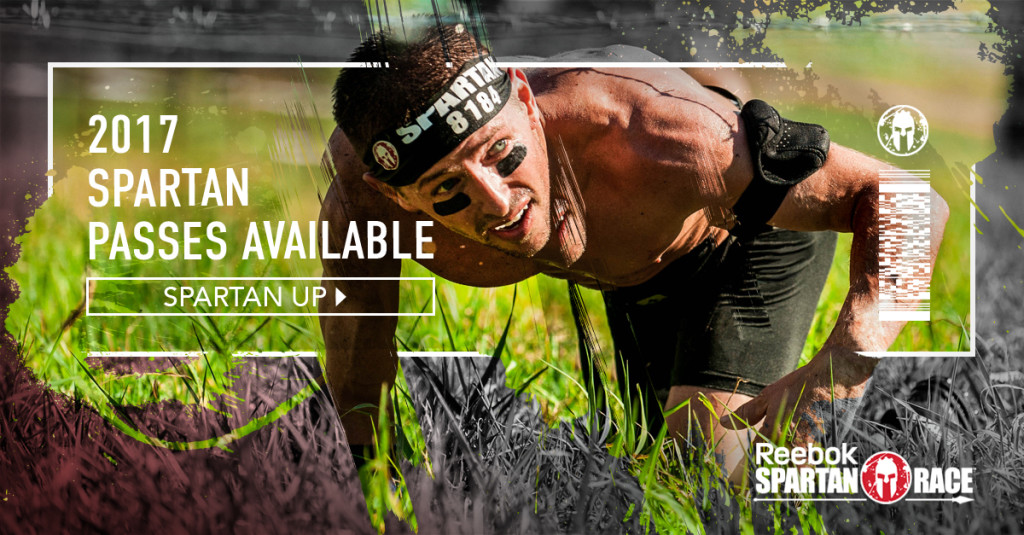 Also, before I slip away for my Spartan training, I wanted to tell y'all to HURRY and get your Spartan Race 2017 Season Passes ASAP, they are very likely to sell out quick. Thankfully, there are three Season Pass options – Trifecta Pass, Open Pass and Elite Pass – so one should suit your level of crazy. I opted to get my husband and I each the Trifecta Season Pass – it's good for three races in any division (elite, competitive and open) and comes with additional perks. It can be used for Beast, Super and Sprint – but the fine print actually says you do any three distances of your choosing, even if all the same.  The Open and Elite Passes are more expensive, but your get #ALLTHESPARTANALLTHETIME
So, head over and get your Spartan Race Season Pass today – it also makes a great holiday gift for the obstacle course fan in your life. Meanwhile, enter my giveaway for a code for FREE entry into a Spartan Race of your choice (U.S. Open Division only). But, don't let entering stop you from getting the Season Pass – if you win, you can use it to encourage a significant other, one of your children or a buddy to try his or her first race!
Disclaimer: Giveaway and promotion of Season Pass sponsored by Spartan Race, however all opinions, comments and enthusiasm are my own.
a Rafflecopter giveaway