There's something special about summer grilling – relaxing in the great outdoors, keeping the grill master company with good conversation and a cold beer, and enjoying the season's bounty sizzling off the grates.  It's the perfect way to wind down after a long day, except for when it isn't.  When the thermometer is hovering over 100 degrees, the mosquitos are as big as dragonflies, and dirty barbeque smoke is making your eyes water, it's time to head back indoors!
But, how can you get that that grilled outside flavor from the cool comfort and convenience of your kitchen? Well, I have had some luck with a grill pan that sits right on your stove top, but even better is the Searing Grill from Hamilton Beach – it heats to a really high temperature to lock in the natural juices in the lean protein or produce you are grilling. The grate marks it makes are gorgeous, food looks like it has been flipped around by Bobby Flay. Clean up is easy, the grates can go in the dishwasher and slide-out drip pan washes easily in the sink – no more standing out in the backyard with your grill disassembled and for a spray nozzle hose blasting.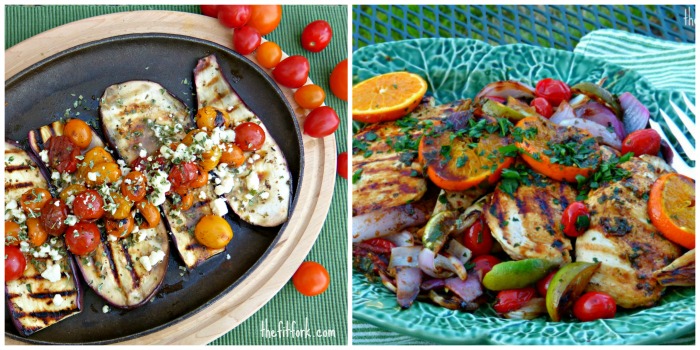 I've tested a few of my favorite grilling recipes on this awesome indoor grill –- from my Tuscan Grilled Eggplant to Mojo Chicken Breast with Citrus pictured above.
 I also created a delicious recipe for Seared Beef & Mango Thai Noodle Salad Recipe for Hamilton Beach's blog, EverydayGoodThinking.com. This easy recipe keeps things cool, the lean beef and mango sear quickly on the grill while the rest of the veggies don't need any cooking – even the thread-thin noodles only need to soak it hot water from the sink. Head over to EverydayGoodThinking.com right now to get the recipe and more!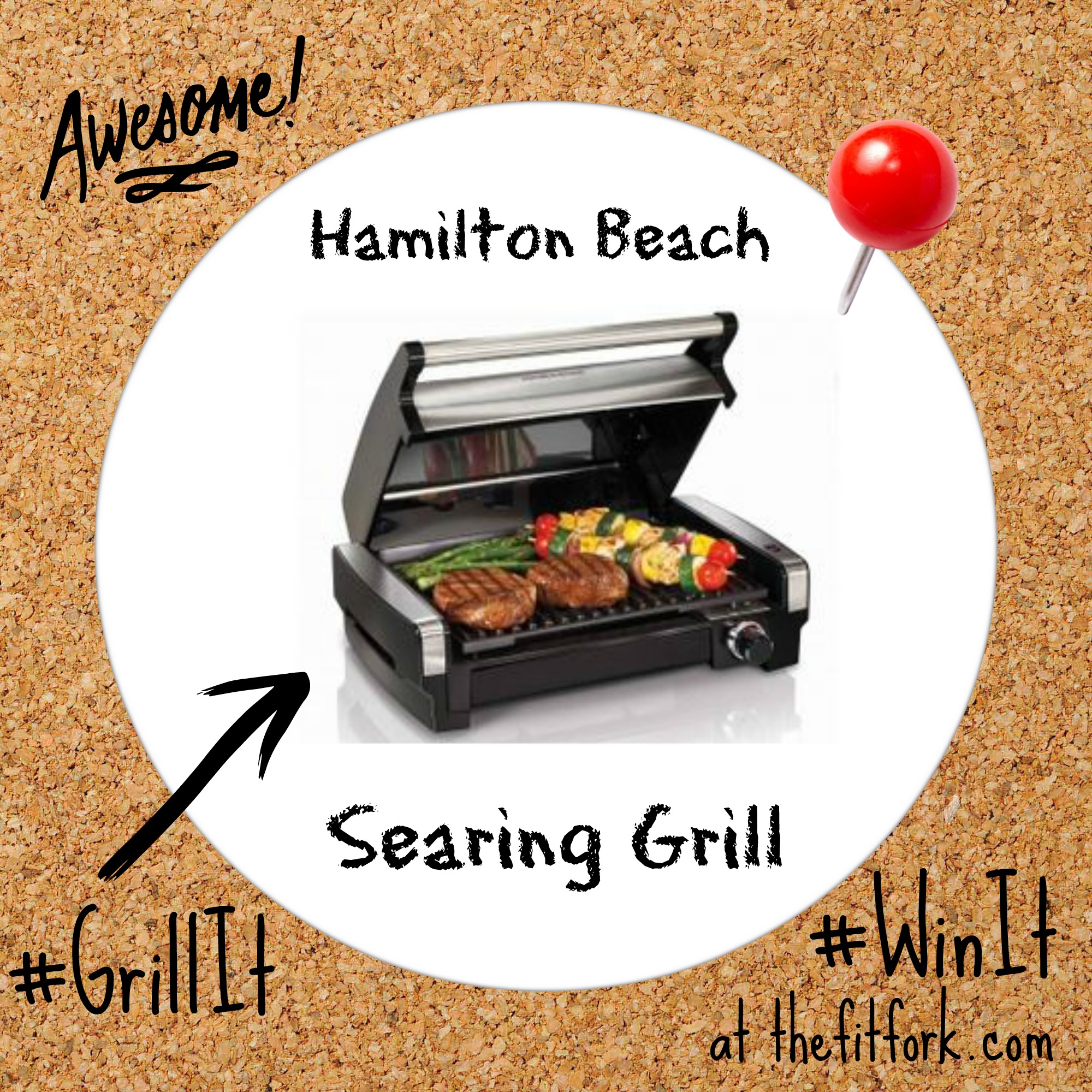 So, yay! Thanks to Hamilton Beach, I get to give away one of these Searing Grills so you can #GrillIt !  Enter via the Rafflecopter app below and I'll keep my fingers crossed that you are the winner!
Oh and speaking of grilling, it's not too late to register for my "Live Well, Grill Well" class at the downtown Whole Foods in Austin, Texas. I would love to have a packed house!