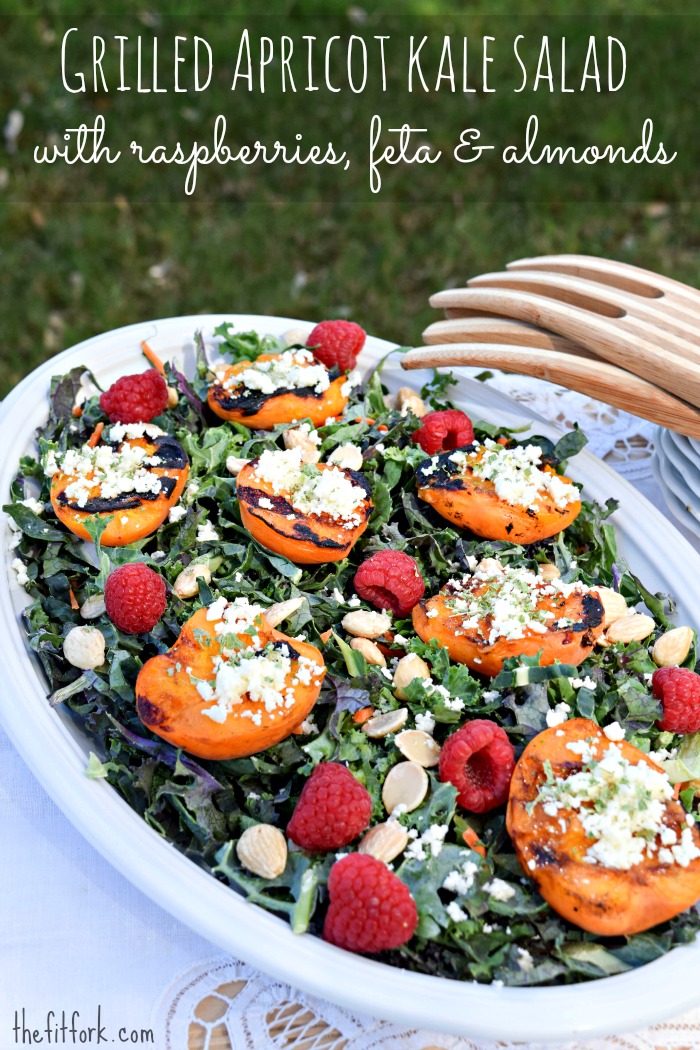 If you don't pay attention, you might miss apricot season – that would totally be the pits! This small, delicate stone fruit is at its peak from May through mid-June and is such a tasty little treat. A cup of sliced fresh apricots has less than 80 calories and provides a natural, unprocessed source of complex carbohydrates — the "good " kind of carbs that give your body and brain quick energy for doing stuff – fun stuff like running, yoga, CrossFit and playing with your kids along with necessary evils like folding laundry, vacuuming . . . uh, and thinking rationally while stuck in rush-hour traffic.
When greedily hoarding selecting apricots at the grocery store or farmers' market, keep in mind that this stone fruit doesn't ripen with sweetness any further after picking. Look for fruit that is moderately soft but not squishy, unblemished and lightly scented with that famous fragrance. I usually gobble up my fresh apricots right away, but they will stay fresh on the kitchen counter for a couple days – after that, stick them in the fridge to give them a couple extra days of edible enjoyment.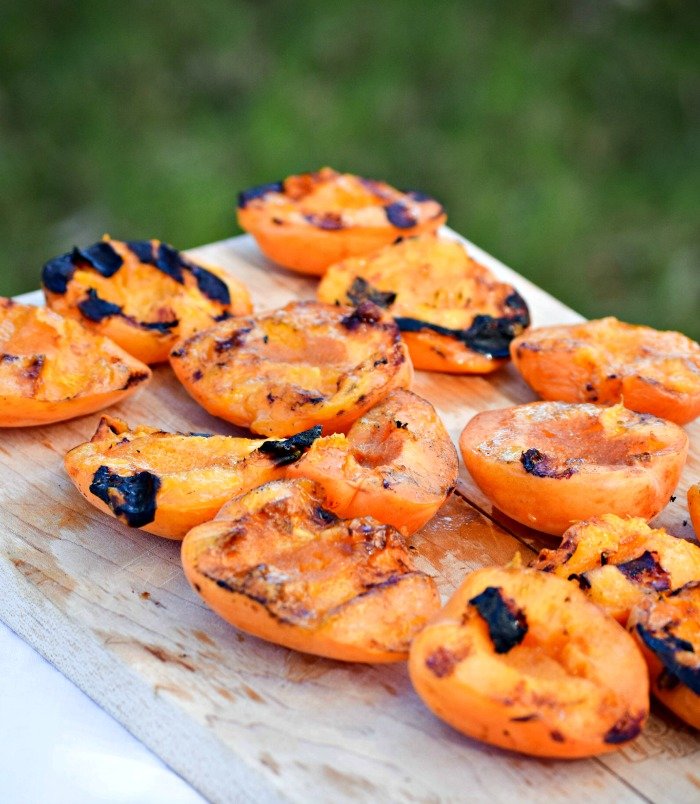 Y'all know I love my grill and decided why not throw some apricots on there and see what would happen. Fabulous, good, yummy things happened as my apricots, brushed only with olive oil and sprinkled with a tiny bit of sea salt, softened and caramelized to perfection.  I ate some right off the grates and had a few with my Greek yogurt for dessert – but the highlight of my fruit grilling was the Grilled Apricot and Feta Kale Salad with Organic Raspberry-Lime Vinaigrette I created for my friends at Litehouse Foods.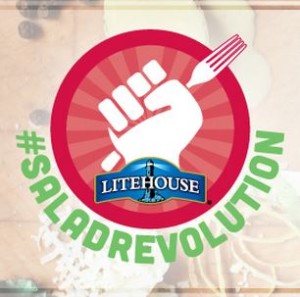 So many vibrant colors and healthy ingredients to swoon over in this salad including kale, raspberries, Marcona almonds, feta and more. Perfect for your late spring and summer entertaining or wow them at a pot luck.  Add some shrimp or chicken to make this an entrée salad.  Definitely a timely and soon-to-be-trending salad! Share your innovative salad recipe and tag @litehousefoods and #SaladRevolution on Instagram, they'll send you a $1 off coupon good on their fit and fresh dressings, cheese, dips, and herbs.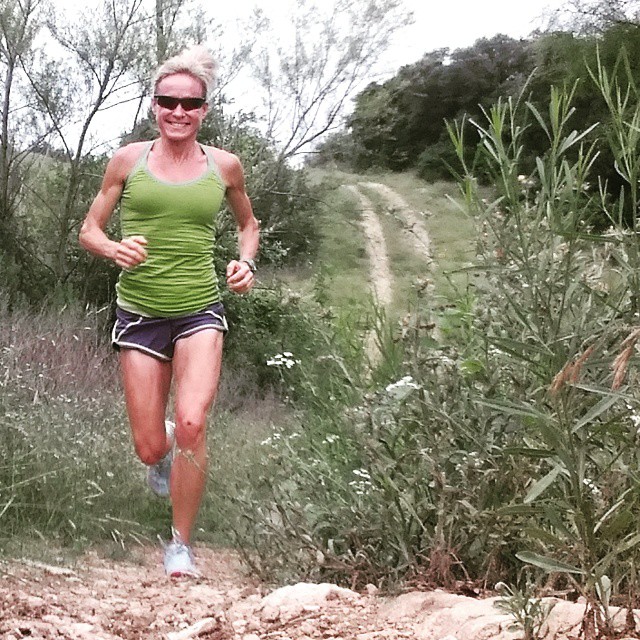 I've been taking a break from the roads every now and then and heading to the trails — they are so gorgeous this time of year in Austin and we have 20+ miles of trails in my neighborhood!
Do you like to run or hike on trails? What is the biggest challenge for you — location, terrain, allergies, critters, etc?
What is a unique ingredient you like to put on salads? I'm ALWAYS on the hunt for new ideas, so please share in the comments.