Those Mediterranean people have right, stuffing a pita with hummus and as many vegges as it will hold — of course, you know I had to boost up the protein a bit more with with some beef — a very thinly sliced, lean cut called "sirloin tip" steak. Ask your butcher if you can't find it or feel free to swap for top sirloin, strip steak or whatever you got!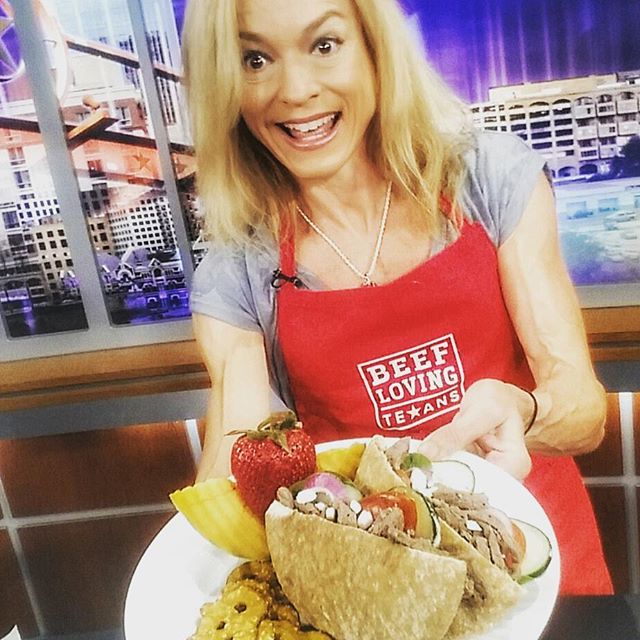 This international inspired "sandwich" is such a quick and easy recipe that will satisfy the whole family — kids and grown-ups can fill the bread pockets with the fillings they like best (feel free to set out a larger variety than just what is listed in the recipe). Can't you see this being a hunger-busting hit a a pool party or picnic — as people get hungry, they can just swing over to the pita bar and prepare their own meal with a selection of hummus flavors, array of veggies and assortment of toppings like feta cheese, olive slices or tatziki sauce.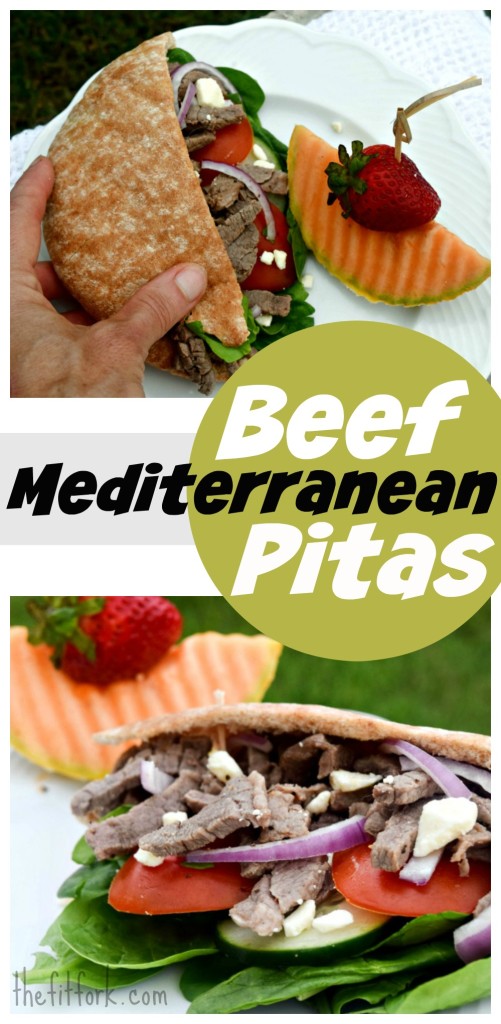 This 20 minutes recipe (or less) is done so quickly thanks to stir-frying — a method not usually associated with beef and anything other that Asian food. I love how it keeps the kitchen cool and doesn't require any added oil in the wok or skillet. Oh, and it's also a well-balanced but higher-protein meal solution that fits beautifully into the 30 Day Protein Challenge with just 367 calories and 27 grams of protein. And if you're keeping a gluten-free, lower-carb or Paleo diet, just feel free to ditch the pita and pile the yummy stir-fry beef atop salad greens!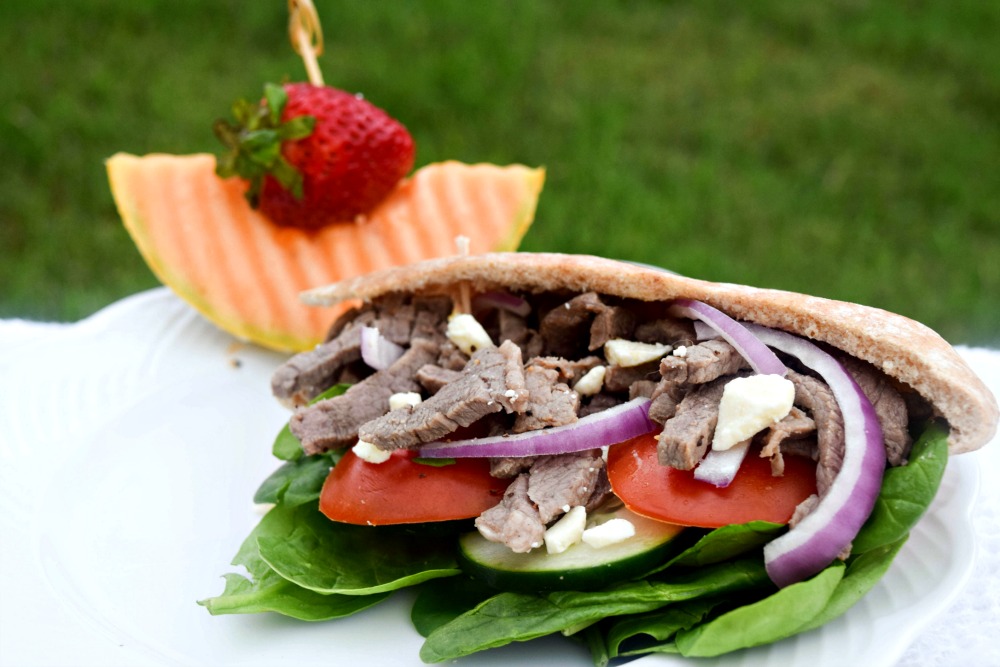 Last week, it was fun making the Mediterranean Beef Pita recipe on FOX Good Day Austin on behalf of the Texas Beef Council and BeefLovingTexans.com — all the stars must have been in alignment that rainy day, because I didn't even have one single (and usually inevitable) live television SNAFU. Awesome things happen when you are fueled by beef!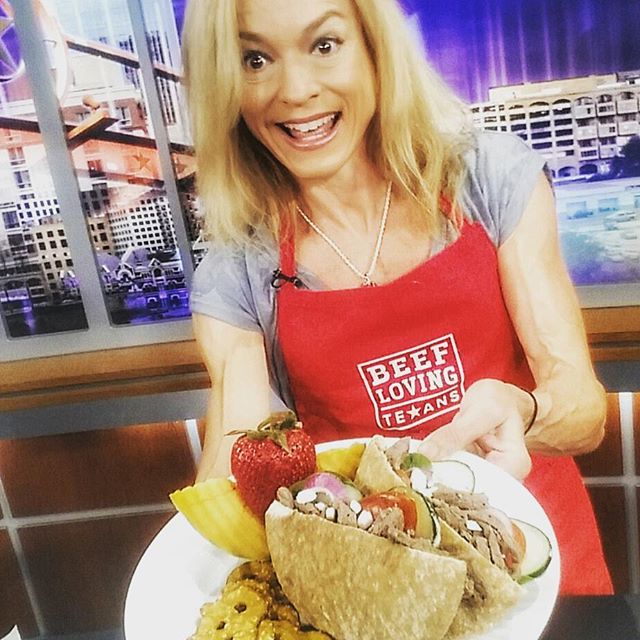 Check out the video of my cooking segment!
Click here for video!
What would you stuff in a pita? How many times a week do you do a 20 minute meal? How are you kicking off summer? Please share in the comments below – XOXO, Jennifer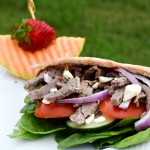 Servings

Prep Time

4

servings

15

minutes
Servings

Prep Time

4

servings

15

minutes
Servings

Prep Time

4

servings

15

minutes

Servings

Prep Time

4

servings

15

minutes
Stack beef steaks. Cut lengthwise in half, then crosswise into 1" wide strips. Combine beef, lemon pepper and salt in medium bowl.

Heat large nonstick skillet over medium-hight heat. When hot, add 1/2 of beef, stir-fry 1 to 3 minutes, stirring constantly. Remove with surface of beef is no longer pink, do not over cook. Repeat with remaining beef.

Spread hummus inside pita pockets and fill with vegetables and beef. Top with feta cheese.

May be served hot, room-temp or cold.