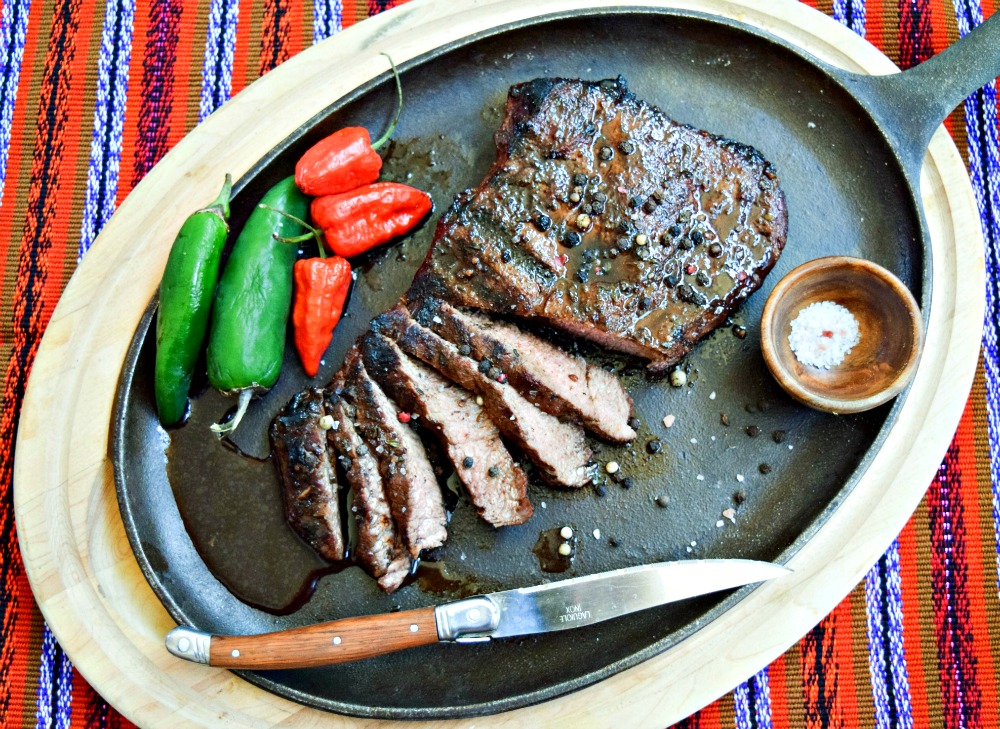 Leftover steak from the grilling makes the BEST next day salad. Tossing a few extra steaks on the grill is my little secret to putting together a quick meal when life just starts getting too crazy to cook. Since we are now officially "Back to School," my recipe for Molasses & Pepper Crusted Steak and the next-day "Super Iron Boosting" Steak Salad with Dates, Pistachios and Peppers will most likely be in my weekly lunch and dinner rotation until soup season hits (which is still months away in Texas).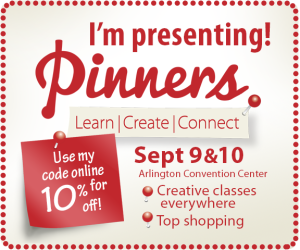 I'll be showing these two recipes (along with a couple others) in my "Empowered Meal Prepping – Protein for Fitness" class line-up for the Pinner's Conference in the Dallas area on Sept 9th.  Sign up for my class; I'll also have beef swag and lots of tasty samples!  Use the discount code FITFORK at online registration to save 10% on the very reasonable cost that allows you access to 100+ classes on food, fitness, crafts, home décor and more! Or, if you just want General Admission to shop and see the sights (no classes), you can get a free pass ($7 at door) using FREESHOPPING. RESISTER HERE
So, let's start with the steak . . . since you need steak leftovers to make the salad! The beef cut I've used is the very tender and quite economical Flat Iron steak, but Top Sirloin, Tenderloin or Strip steaks would all work equally well.   The natural sugars from the molasses in this recipe caramelize along with the pepper to make a deliciously crispy crust on the outside of a mouthwatering and juicy center.  I like to pair this steak with Maple Pecan Raisin Butternut Quinoa 
Make sure to save some steak so you can use the leftovers to make my "Super Iron Boosting" Steak Salad with Dates, Pistachios and Peppers.  Almost everything about this salad is iron-boosting from the red meat and molasses, to the dates, pistachios (highest iron nut), and spinach.  All of us, especially athletes, need iron, a mineral that helps red blood cells get oxygen to the muscles, thusly improving energy, athletic performance and mental functioning.
The salad isn't a "recipe" per se, just pile fresh baby spinach on a plate and add 3 ounces of leftover steak cut in bite-sized pieces. Top that with other veggies you love, like yellow pepper strips, and a couple tablespoons each of sliced dates, blue cheese and pistachios. I've served with my favorite store-purchased Organic Balsamic Vinaigrette Dressing from Litehouse Foods.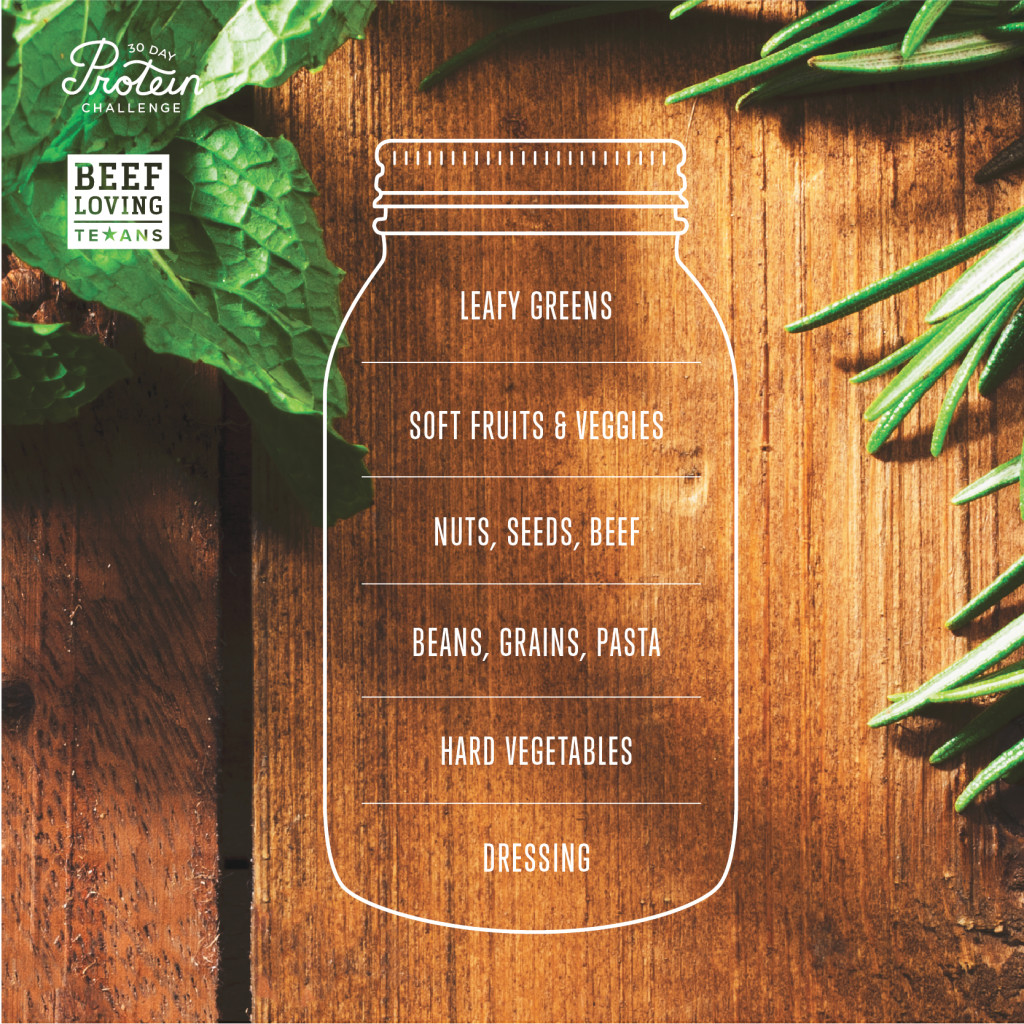 Above are some useful tips for prepping your salad in a jar, if taking to school or work.
Another recipe in my class, and so delicious with these steak leftovers is a Brazilian Beef & Plantain Breakfast Bowl (with Coconut and Honey).
What is your favorite cut of steak to grill? Do you like your salads savory, sweet or both? Do you go back and make recipes from pins you've saved? Please share in the comments below – XOXO, Jennifer 

Whisk together molasses, vinegar, oil, pepper, garlic, ginger, thyme, and red pepper flakes, and pour into plastic zip-top bag containing steaks. Seal tightly and flip a few times to evenly distribute marinade.

Set in refrigerator to marinate for 30 minutes to 2 hours, flipping bag occasionally.

Preheat gas or charcoal grill to 400 F degrees. Remove meat and discard marinade. Season with salt and more pepper to taste.

Place steaks on oiled grates and grill for approximately 7 to 9 minutes on one side, or until moisture starts to pool on the top and beef releases easily from grates with tongs. Flip once, grilling on the other side for 6 to 8 minutes or until internal temperature reaches 135 F degrees with instant-read meat thermometer inserted into the thickest part of steak

Transfer plates to platter and let rest for 5 to 10 minutes before slicing against the grain.

*Double recipe if you'd like to have leftovers to make steak salad and beef breakfast bowl.