Wild Blueberries . . . I'm, well, just wild about them. I stir them in my oatmeal, toss in my salads, and blend up in smoothies – like this recipe for Wild Blueberry Coconut Pie Smoothie I'm sharing today. This smoothie is super yummy, and yes it tastes like a coconut cream pie and blueberry cheesecake collided! In one tall glass, you get natural energy and antioxidants from Wild Blueberries, hydration-balancing electrolytes from coconut water and satiating, muscle-making protein from low-fat cottage cheese.  I love to make this vibrant Wild Blueberry smoothie for a quick breakfast, as post-workout or long run refueling or as a healthier dessert option after dinner or before bed.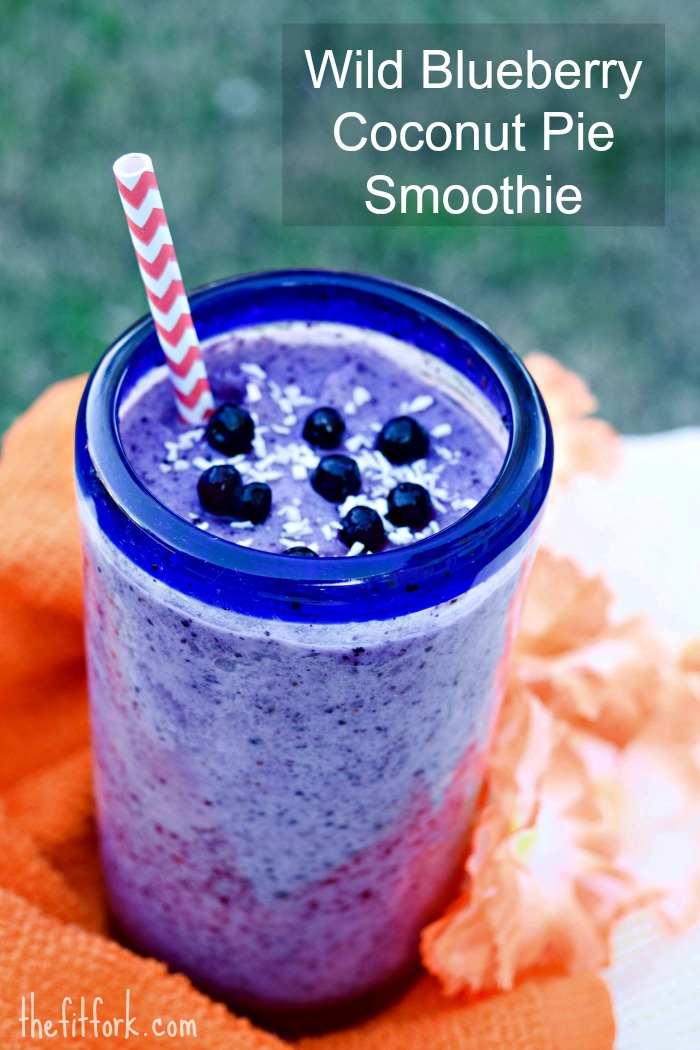 So, back to the berries. Did you know Wild Blueberries aren't the same thing as regular cultivated blueberries? I was already stalking the frozen aisle to buy these special berries for their intense sweet-tart taste long before I came to learn of all the healthy attributes. For example, Wild Blueberries have double the antioxidant capacity of regular blueberries and recent research is suggesting that they may play an important role in gut and brain health and also lower the incidence of diabetes and certain cancers. Talk about small but mighty!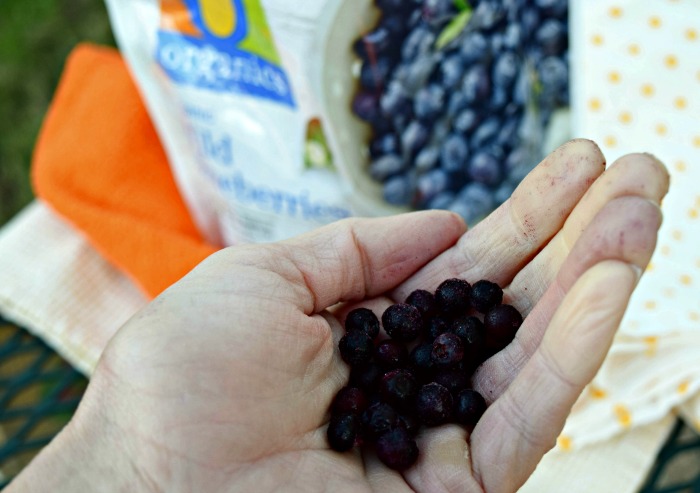 Wild Blueberries are primarily grown in Main and Eastern Canada and date back more than 10,000 years!  About 99% of the crops today are individually quick frozen to lock-in nutrition and taste – it also means you can cater to blueberry cravings anytime of the year just by grabbing a bag out of the freezer.  There are many "brands" of Wild Blueberries, and I don't prefer one over the other — just look for the word "Wild" on the package to ensure you're getting the most potent and powerful blueberries around!
So, have you ever eaten WILD blueberries? What is your favorite ingredient to put in a smoothie — surprise me, I'm always looking for creative new things to try. Share in the comments below – XOXO, Jennifer 
By posting this recipe I am entering a recipe contest sponsored by the Wild Blueberry Association of North America and I am eligible to win prizes associated with the contest. I was not compensated for my time.

Add all ingredients to blender and process until smooth. Pour into tall glass, garnish with additional blueberries and coconut flakes. Enjoy immediately.