This is a sponsored conversation written by me on behalf of JOLLY TIME Pop Corn.  The opinions and text are all mine.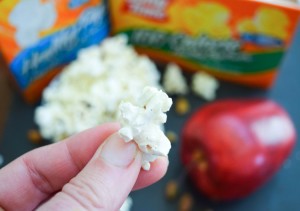 Popcorn makes a super on-the-go snack swap, especially as a replacement for common convenience options like granola bars, chips, and cookies that can be higher sugar and fat. Naturally gluten-free and considered a whole grain, popcorn is high in dietary fiber and low in calories – plus for the visual eater, a serving of popped corn looks like a whole LOT of food!  I'm especially fond of JOLLY TIME Pop Corn, their Healthy Pop line gets the thumbs up from Weight Watchers and most products are 94% fat-free and have just around 100 calories per serving (give or take) – that's about 20 calories per cup!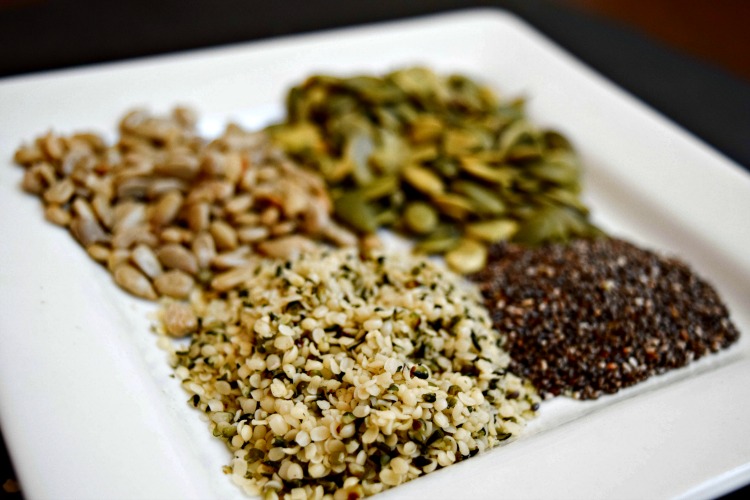 So, y'all know I'm big on getting protein into my snack too! A bag (5 cups) of JOLLY TIME Pop Corn has about 4 grams of protein, which actually surprised me – I thought it would have zip, nada, none! I was wrong, popcorn does have protein! But, I like to pump it up with additional whole food add-ins – especially seeds! Tiny little seeds are powerhouses of nutrition – they are an excellent source of heart-healthy fats, protein and essential vitamins and minerals. For example, hulled hemp seeds are one of the most nutritionally complete sources of plant-protein – containing every essential amino acid an fatty acid the body needs for optimal health.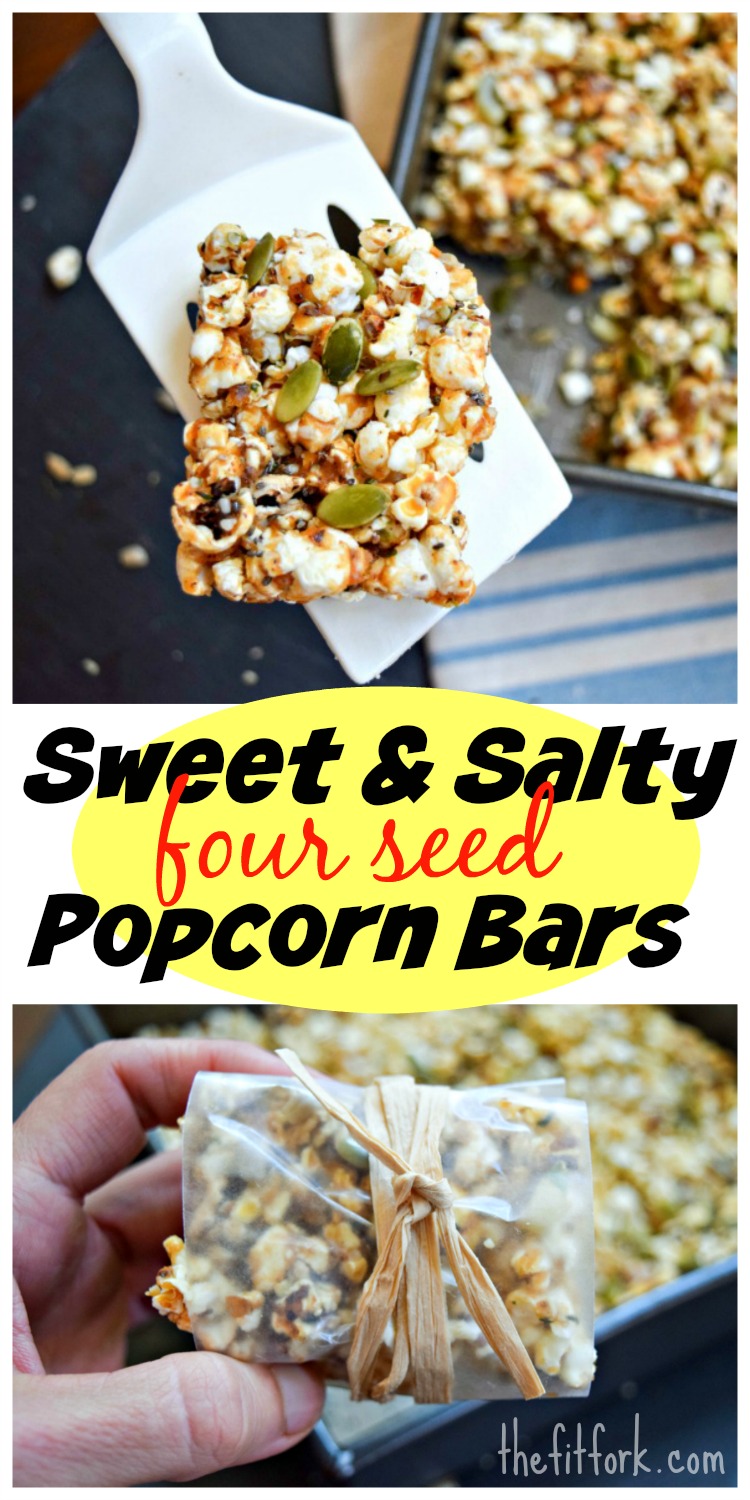 Check out my recipe for Sweet & Salty Four-Seed Pop Corn Balls made with Healthy Pop Kettle Corn hemp seeds, pumpkin seeds and chia seeds. Instead of a caramel to hold it together like you'd find in a traditional popcorn ball, I've whipped up a nutritious binder made from sunflower butter and agave syrup, a low-glycemic index, natural sweetener.  This great snack or healthy dessert recipe is gluten-free, nut-free and has no added refined sugar – so enjoy and #haveaJOLLYTIME !
Trail Mix Pop Corn is also a family-approved winner at my house!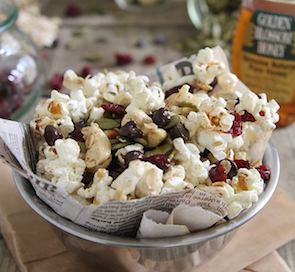 Also, please check out the Healthy Pop Challenge – get a free workout band, enter to win a FitBit Altra and grab coupons for JOLLY TIME Pop Corn. I love the idea that they have to workout while waiting for popcorn to pop – even little bursts of exercise add up. Depending on the length of your popping session and microwave settings (plan on an average of 4 minutes), you can get quite a few exercises done. Try these simple exercises in the kitchen while you wait:
Perform each exercise for 1 minute, as many times as you can safely, while you wait for  JOLLY TIME Pop Corn to cook: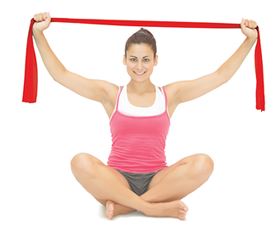 Overhead band pulls (or pushup against wall, if no band)
Alternating Leg Lunges (in place)
Are you a regular popcorn snacker, or only at the movies? Favorite popcorn mix-ins? Butter or no butter?
Please share in the comments below, XOXO, Jennifer 
Prepare popcorn according to package instructions. Pour in large mixing bowl and let cool.

In small bowl, mix together hemp seeds, sunflower seeds, pepitas and chia seeds. Set aside.

In small sauce pan, add sunflower seed butter and agave syrup, stir to combine. Bring to medium heat, stirring continuously. Once mixture begins to bubble, keep cooking and stirring for an additional 30 seconds.

Drizzle hot sunflower-agave mixture over popcorn and quickly stir to combine as evenly as possible. Sprinkle in seed mixture into popcorn mixture in about 3 batches, stirring quickly each time to distribute.

Spray 8 x 8-inch brownie pan with baking spray and fill with popcorn mixture. Using a piece of wax paper and hands or back of spoon, press down over entire top to compact firmly.
****Or the nut butter of your choice, I love Power Fuel from Nuttzo.com