This post is sponsored by Blue Diamond Almonds. Ditch the chips and grab some Game Changing Flavors this football season! Enter for a chance to win the Ultimate Football Party Prize Pack, get great savings and ideas for delicious snack hacks at GameChangingFlavors.com .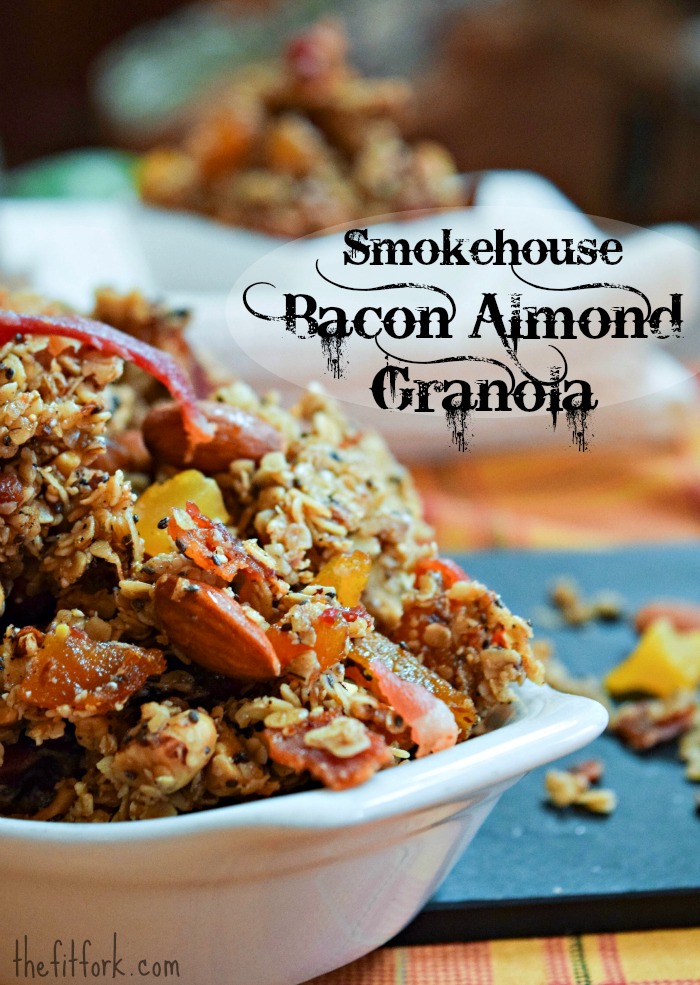 We take football SERIOUSLY here in Texas.  Friday nights are spent under the lights cheering on the hometown boys and socializing with friends. All day Saturday is set aside for tailgating and stomping boots in the fan stands of our hometown college team (or Pop Warner) and Sunday and Monday we gather 'round the big screen to rally behind our favorite professional teams.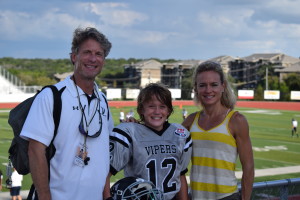 So, during the season, it's not uncommon to have four straight days of football. Oh, and the holiday bowl games – those may be the best because usually all the family and friends are around to celebrate! You may not believe this, but it's TRUE – every year my family pushes our Thanksgiving feast from Thursday to Friday just so some of us can attend a very important collegiate game. Like I said, football is serious business in these parts.
Second to the serious excitement of the gridiron action is the snack table lineup. Actually, I know some (okay, maybe me) would say that good football grub is the most important part of the day – in fact, I go nuts for football food! Nuts, especially almonds, are always part of my starting snack lineup and they pair with everything from cold-cut sandwiches, pizza, wings and healthier things – including the over-the-top Healthy Snack Stadium I crafted for a big bowl game last year!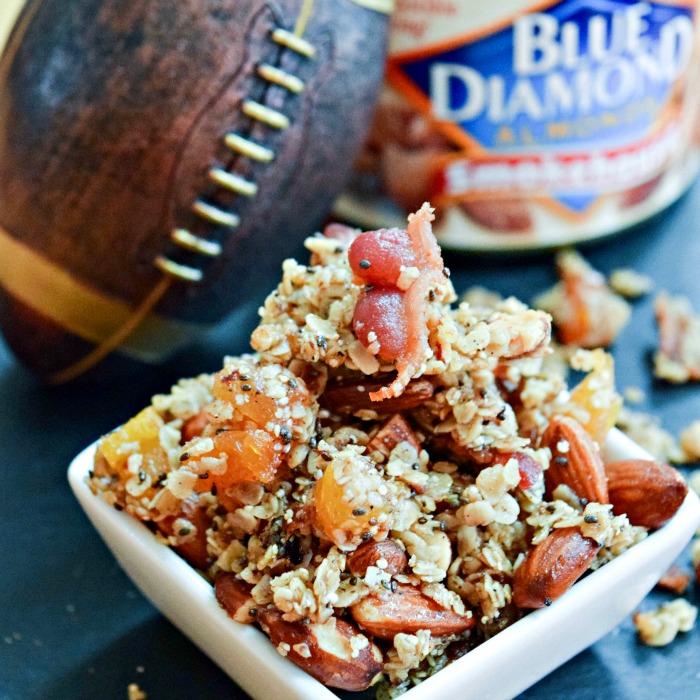 This football season, I'm serving up Salty-Sweet Smokehouse Almond Bacon Granola – a real winner based on how many times I have to refill the bowl even before half-time!  People are like "bacon granola?!" and I'm like "heck, yeah!" – it's spicy, sweet, smoky, salty, what more could you want? Everyone knows that bacon makes everything better, but so do almonds!  Almonds are little powerhouses of nutrition – a handful (about an ounce or 23 nuts) has 163 calories, 6 grams of protein and 14 grams of heart-heathy fat along with all sorts of essential vitamins, minerals and other nutrients.  I especially like almonds for a snack because they are hunger-squashing and keep me satisfied until my next meal!
A bowl full of this Salty-Sweet Smokehouse Almond Bacon Granola is definitely going to satisfy the snack cravings of the biggest armchair linebacker or peppiest cheerleader at your party. The bacon definitely pushes this easy granola recipe into the Snacking Hall of Fame (okay, I made that up), but it is also balanced with healthy ingredients like whole grain oats, dried pears (or apples), quinoa, flax seeds, real maple syrup and more.
What's the craziest bacon recipe you've made or tried? What is your go-to game day snack? Please share in the comments below – XOXO, Jennifer

Take game day flavor to the next level with with this bacon and almond granola that is spicy, sweet, salty, smoky -- and so amazingly delicious.
Servings

Prep Time

4

cups

5

minutes
Cook Time

Passive Time

20

minutes

10

minutes cooling
Servings

Prep Time

4

cups

5

minutes

Cook Time

Passive Time

20

minutes

10

minutes cooling
Take game day flavor to the next level with with this bacon and almond granola that is spicy, sweet, salty, smoky -- and so amazingly delicious.

Servings

Prep Time

4

cups

5

minutes

Cook Time

Passive Time

20

minutes

10

minutes cooling

Servings

Prep Time

4

cups

5

minutes

Cook Time

Passive Time

20

minutes

10

minutes cooling
In small food processor or with knife, chop 3 ounces of almonds (1/2 Blue Diamond can); leave other half of can whole. Set both aside.

In large skillet, cook bacon over medium-high until moderately crispy (don't over-cook). Remove bacon to drain on paper towels and coarsely chop up. Don't dispose of bacon fat.

Keep about ½ cup of bacon fat in skillet along with all the delicious crispy bits left behind. Add cayenne pepper and stir into bacon fat until fragrant, about 1 minute. Add maple syrup to this mixture, stirring constantly and allowing to bubble up for about one minute. Remove from heat. In medium bowl, toss together oats, quinoa, flax seed, chopped bacon, dried pears, chopped almonds and whole almonds. Stir oat mixture into bacon fat - maple syrup mixture until evenly coated.

Preheat oven to 325 F degrees. Spread granola mixture out onto baking sheet and lightly press down with back of spoon to compact a bit.

Bake at 325 F for about 10 – 12 minutes. Remove from oven and allow to cool for 15 minutes and them break into chunks