I don't know if I'm swooning more over creamy, velvety Castello cheese or the new Bradley Cooper movie, Burnt, that opened in theaters nationwide on October 30th. Which would you prefer, a hunk of Havarti or a sizzling hot chef?  I say YES to both!  Oh, and in addition to the movie night entertaining fun, there's also a fabulous sweepstakes to enter – read to the bottom for details.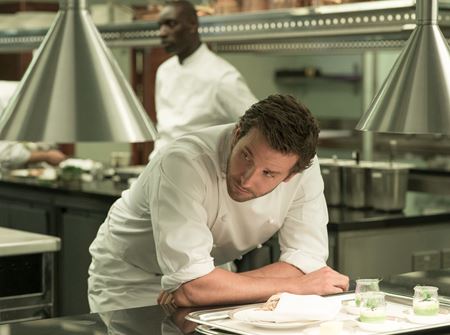 Castello® cheese is ready to "Unlock Your Inner Chef" and help you make everyday occasions delicious, indulgent and special. Bradly Cooper can do that too, but I think it will be easier to get your hands on Castello® cheese – it's available in the fine cheese section of a variety of retailers nationwide.  Making cheese since 1893, Castello brings both innovation and tradition to the art of cheese making – Havarti, Blue cheese and Crème cheese are their specialty.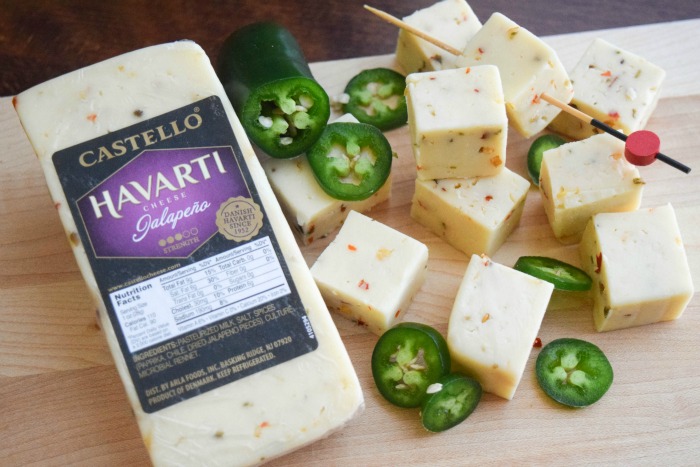 Plan to go see Burnt movie on your next girl's night out, that way you can drool at all the yumminess (and I don't just mean food) without offending your date. In the meantime, I created a delicious appetizer recipe that will heat up your movie night entertaining at home – Jalapeno Havarti Cheese Bombs.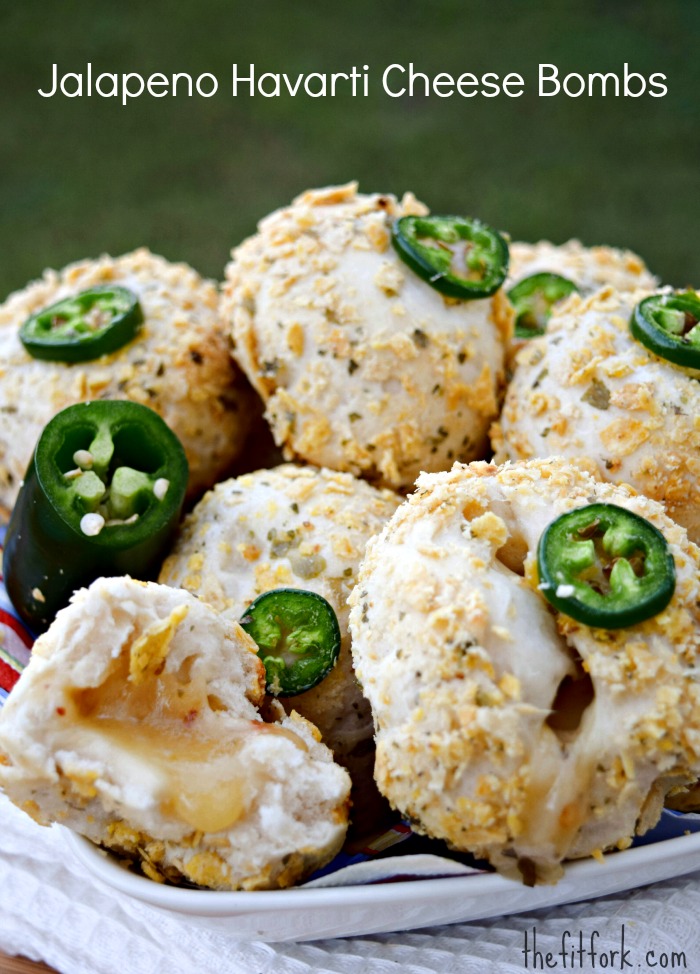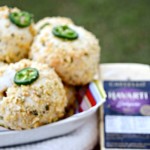 This recipe uses the Havarti with Jalapeno Castello® cheese. The mild, butter taste of Havarti is kicked up with spicy jalapenos and is yummy served on a cheese board in cubes or ooey-gooey and marvelously melty in my easy appetizer recipe.
The Jalapeno Havarti Cheese Bombs are super simple to make and take only five minutes to prepare and 15 minutes to bake.  Basically, by the time your "coming attraction" previews are over, these melted cheese stuffed rolls are ready to serve.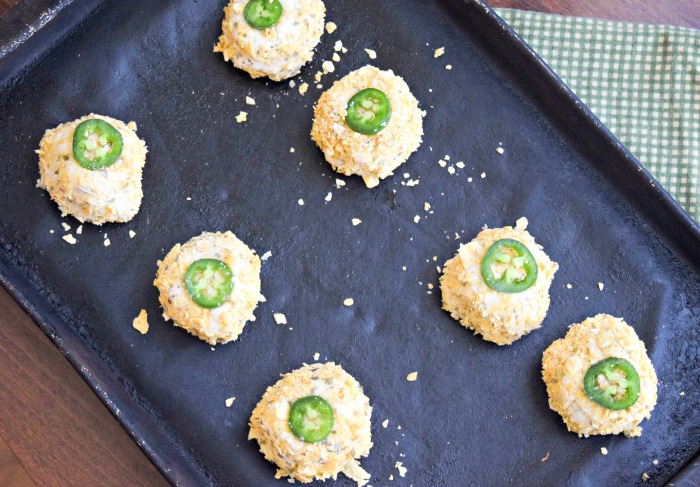 Jalapeno Havarti Cheese Bombs Recipe
6 ounces (approximately) Havarti with Jalapeno Castello® cheese, cut into 10 cubes
1 can refrigerator biscuits, 10 per package (regular size, not "grand" size)
3 Tablespoons butter
1/3 cup crushed tortilla chips
2 tablespoons grated Parmesan cheese, chopped fine in a food processor or mini-chopper
1 teaspoon dried cilantro
10 jalapeno slices
Directions
Preheat oven to 375 F degrees.
Slightly flatten each biscuit with fingers. Place a cheese cube in the middle and wrap the biscuit dough around the cube, sealing the edges. Roll between palms to make uniform ball shape. Repeat with remaining cheese and biscuits.
Roll the cheese wrapped dough with your hands to make a ball shape. Complete this step with all the dough and cheese before going on to the next step.
In a small bowl, melt the butter in the microwave, approximately 20 seconds. Set aside.
In another small bowl, combine the crushed tortilla chips, Parmesan and dried cilantro.
Roll each cheese bomb in butter and then roll or dip in the crumb mixture
Place each cheese bomb on the baking sheet approximately 2 inches apart. Lightly press a jalapeno ring into the top of each
Bake on the center rack for 14 to 16 minutes or until lightly golden brown.
Makes 10.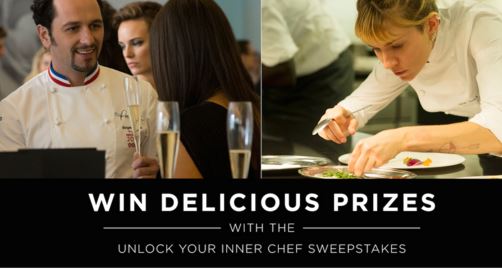 Visit the Castello & Burnt site for more delicious inspiration and recipe ideas inspired by the film Burnt — and also to enter the Unlock Your Inner Chef sweepstakes for a chance to win great prizes. Prizes include a private cooking class for two and a year's worth of Castello cheese.
So, what is your favorite thing to snack on during movie night at home? Who is your favorite hunky, heart throb actor? Please share in the comments below – XOXO, Jennifer