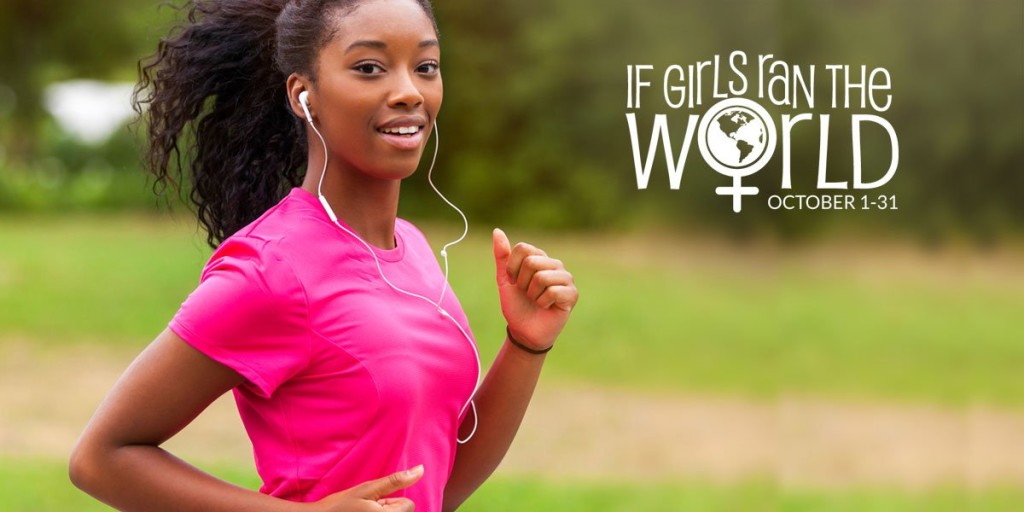 Today I am sharing a couple passions that are near and dear to my heart – 1) furthering the sport of women's running for athletes of all abilities and 2) helping to give girls and women around the world the tools, skills and opportunities they need to live a safe, happy, healthy and abundant life. I've partnered with If Girls Ran the World, a non-profit running fundraising event to help put some wind (and hopefully a windfall of support) under the wings of these causes I so deeply care about.  It was truly an honor to be chosen as a Role Model for this program and work alongside so many talented and amazing women!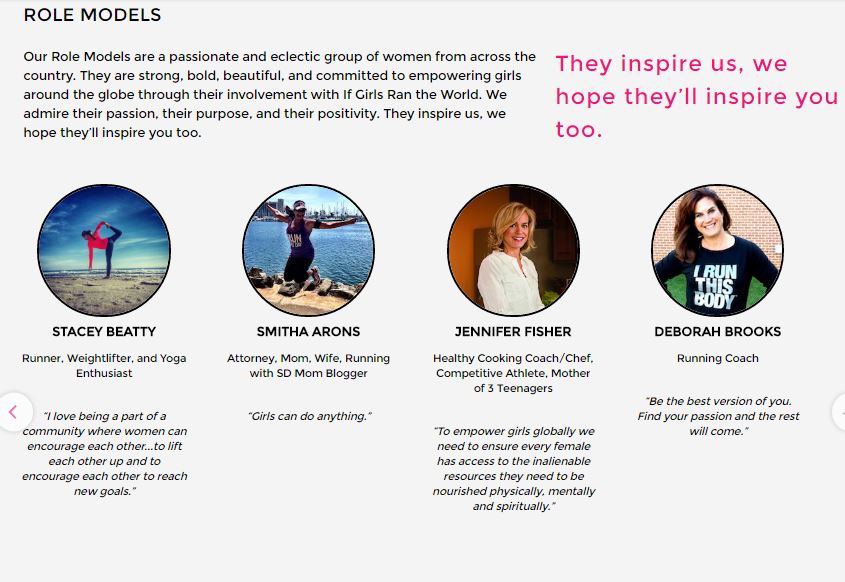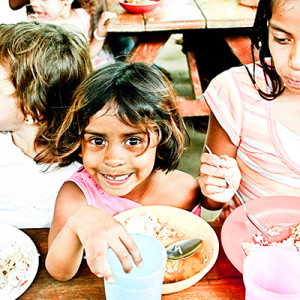 As a fit foodie, the charity I've chosen to support is The Hunger Project, a strategic non-profit dedicated to the sustainable end of world hunger. Their vision is a world where every woman, man and child leads a healthy, fulfilling life of self-reliance and dignity. I love how this organization has used native WOMEN as key change agents in the more than 24,000 communities and rural villages they've worked in – women rock and they know how to get the job done!  I say, "Don't stand in the way of a Mama Bear"!
During the entire month of October, members of my team (you can join) will commit to running as many miles as our hearts and legs lead us to. Please Register! You run on your time, at your pace, wherever and whenever it works for you. Whether you choose to walk 1 mile or run 10 miles or 1,000 miles, you set your own goal and pace. It's easy and fun, you can use fitness tracking apps like Strava or MapMyFitness to track your miles or enter manually. Challenge yourself. Run often. Run happy. Run to feel good. Run to do good. This isn't a competition, it's a beautiful cause! This is important, EMPOWERING WOMEN AND GIRLS IS IMPORTANT. And, it's also a nice side effect that we're all out there exercising!

I hesitate "hit" y'all up for a donation, but you can still register (use BFF for 50% of the $25 fee) and join my team. Once you read through mission of If Girls Ran The World and The Hunger Project, I'm pretty sure you'll want to chip in a bit. It doesn't have to be a lot – even $5 or $10 would help me get to my goal.
Register for the Virtual Running Event (you don't even have to run) and then head over to align yourself with Team Jennifer – TheFitFork.Com . Don't forget to use code BFF to save 50% — which makes the event only $12.50 – in addition to doing good, you get the opportunity to take part in weekly fitness and fundraising challenges with prizes such as an Oiselle prize pack, a Fitbit Blaze, a year supply of Kind Snacks, Hoka One One shoes, a $500 donation to your cause of choice, and more. Plus if you personally commit to raising $250, you get some cute swag!  Drop a comment or email me at jennifer@thefitfork.com if you have any questions (the sign up process is a little confusing since there are a couple steps).
Thank you so much for reading all the way through and for your consideration of this important cause!  If you have troubles signing up or joining my team, please send me a message. Love ya! XOXO – Jennifer