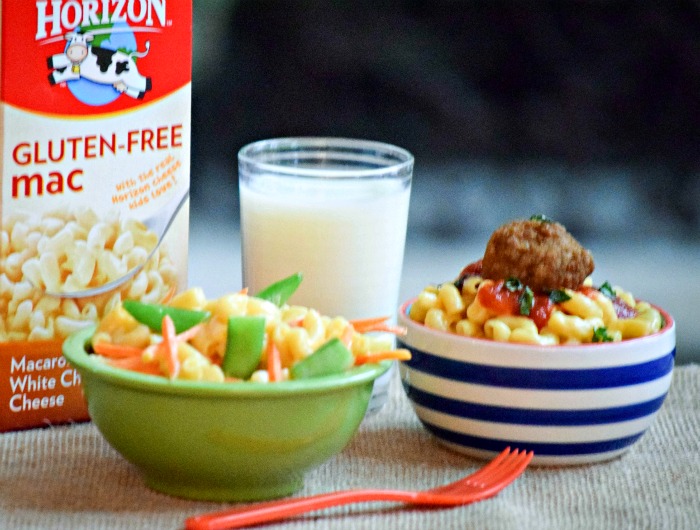 In my perfect world, I'd be making pasta from scratch, growing veggies out in the garden and serving up meals on a magazine-spread worthy tablescape.   But as a mom to three boys juggling roles as writer, blogger, wife, athlete, cooking coach, laundry slinger and non-stop chauffer, this isn't my season for such leisurely pursuits. Some day, some day.  In the meantime, I rely on a number of quality conveniences to tackle my to-do list – one of my favorites is making the kids macaroni and cheese FROM A BOX! Of course, it's not any ole box, its Horizon Gluten-Free Macaroni & White Cheddar Cheese, a product I know I can trust and count on to perform time and time again. Featuring organic pasta from a blend of rice, lentil, and corn flour and real Horizon® organic cheese, this mac will satisfy every craving. The texture and taste if fantastic, plus I appreciate the fact that each serving has 10 grams of protein to help fill up the hollow-legged "hangries" these boys always have.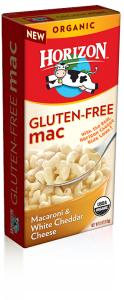 And, drum roll please, mac and cheese is such a staple at Chez Fisher that my older two kids even know how to make it BY THEMSELVES. Yeah, that's right, I've passed down this tasty task to each of the little (well, actually BIG) munchers sometime in middle school and it was ABOUT TIME!  What a relief to know that if I'm running late on a carpool duty or have a late appointment, that one of the kiddos can get the meal started.
While we still have gains to make on the breadth of their kitchen skills, they are improving week by week.  When I'm not home, one cooks and the other washes the dishes – and the youngest just s tands by to give morale support critiques. One way I've helped make kitchen-time fun is to let the boys be creative with recipes and give them ownership of the meal-making..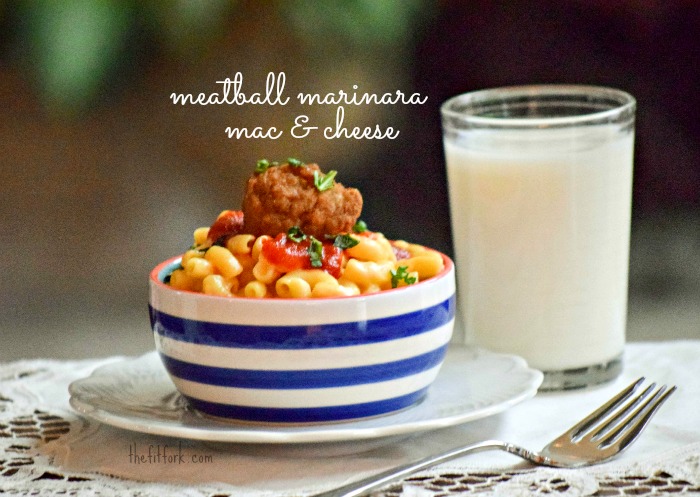 For example, whipping up a hearty batch of Horizon Gluten-Free Macaroni & White Cheddar Cheese  topped with meatballs and marinara was a popular meal that's been done time and time again. Again, it's a meal they can make all on their own as the meatballs are the frozen ones that reheat in the microwave and the sauce is out of a jar — shhh! 
Another mac and cheese meal that happens over here actually has vegetables – Carrots and Snap Pea Mac & Cheese!  Again, this is a "no recipe" recipe, just make the Horizon Gluten-Free Macaroni & White Cheddar Cheese  and mix in lightly steamed matchstick carrots (about ½ cup) and halved sugar snap peas (about ½ cup). Since my kids are older, I don't have to "hide" vegetables, they'll eat what is served  — although, maybe not going back for seconds. However, I noticed that if I let them pick a couple veggies to mix into mac & cheese, there's not a scrap left in the pot –veggie goodness coated in creamy, cheesy deliciousness is always a winner.   I was secretly hoping that they'd mix last summer's green chiles and calabeza squash I have stored in the freezer – but, lets' not push it. Maybe next time some colorful bell peppers?!   
Find out more about Horizon Gluten-Free Macaroni & White Cheddar Cheese and their other delicious, family friendly products by following them on Twitter, Facebook , or the Mealtime Solutions Board on Pinterest.
So, what would YOU mix into mac & cheese?
This is a sponsored conversation written by me on behalf of Horizon Organics. The opinions and text are all mine.