How many pull ups should I be able to do? To answer this question, you honestly need to ask yourself, how many pull ups do I WANT to do and am I willing to put in the practice? As mere mortals, we are all limited in the number of unbroken reps we can or will ever be able to complete. But, if you are hungry to do more than just hang from the bar, your potential in this body weight exercise can be maximized with daily practice, strength-training, skill improvement, and an "eye of the tiger" attitude.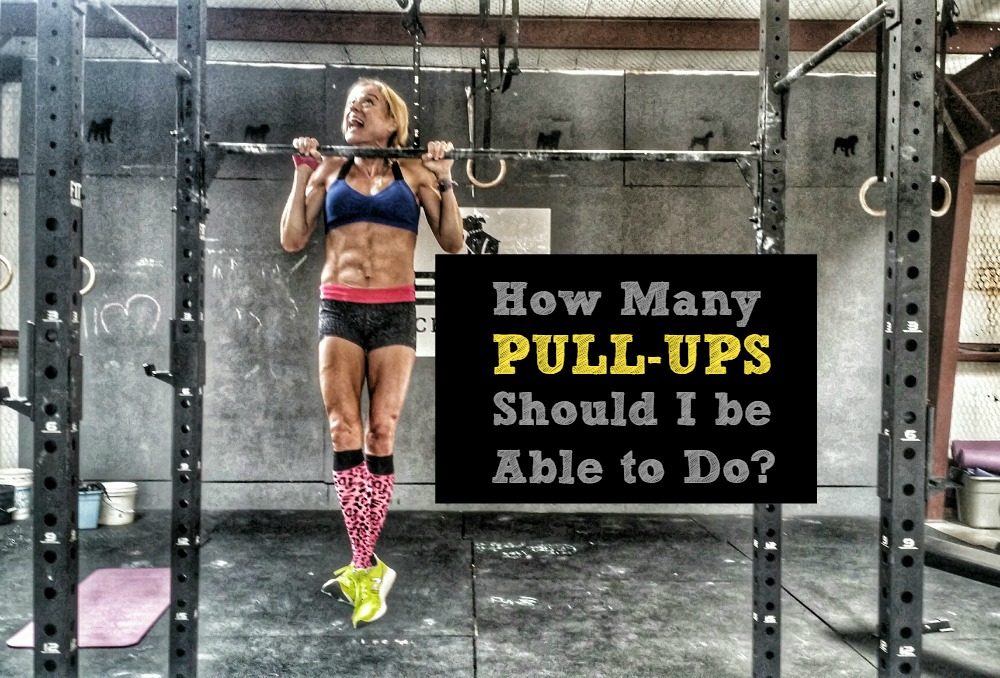 While I've never been an advocate of judging one's self against others, sometimes seeing where you stack up against others can be motivating.  Read on to find out how many pull-ups girls, boys, women and men should be able to complete according to various sources.
Curious how you stack up when it comes to pull-ups? Here are the standards males and females that I could find among various sources. Unless otherwise noted, the pull-up form is a dead-hang (also called military) pull-up where you extend down to full shoulder extention between each rep, pulling up to bar over chin. Grip is with palms facing forward and no kipping, swinging, leg pumping or other assistive movement may be used.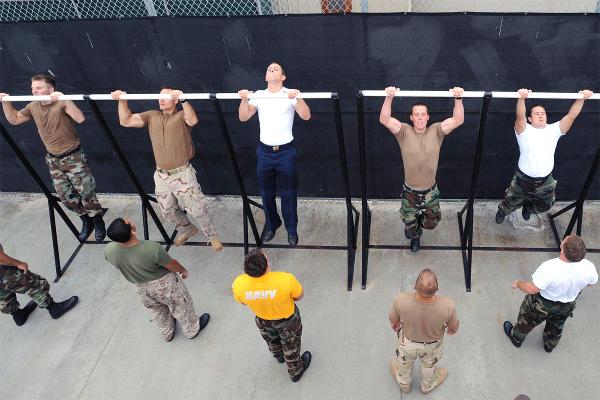 Military Standards
In order to pass the Marine Corps Physical Fitness Test, men from ages 17 to 46 should be able to complete at least 3 pull-ups and women from 17 to 46 are not required to complete any, but need to hold a Flexed Arm Hang for a minimum of 15 seconds. In 2015, the Marine's briefly initiated the 3 pull-up rule for women to get them combat ready, but quickly retracted and went back to flexed arm hang when the majority of female marines could not meet the standard.
Kicking it up a little more, the Army Ranger Physical Fitness Test requires a minimum of 6 pull-ups to be part of the special forces military operation.
Setting the metaphorical bar even higher, the prestigious Navy SEALS training program requires at least 8 unbroken pull-ups, but 15 to 20 is suggested to remain a competitive applicant. While the Navy's elite combat unit has recently, for the first time, opened up to female candidates, to date, none has stepped forward.
(Now Defunct) Presidential Fitness Test Award Standards
Most of us grew up completing the Presidential Fitness Test in gym class with the hopes of earning top marks and bragging rights on the playground. However, in 2012 the Obama administration put the kibosh on this series of physical fitness tests, including sit-ups, pull-ups and running. Apparently, adult and child programs at the President's Council on Physical Fitness, Sports and Nutrition are in a state of "transition" according to the website and it is my guess that the backlash against this program around since 1953 was that today's culture sees it as shaming and non-inclusive – you know, not EVERYONE gets a trophy. Argh, come on. Today's focus seems to be more on physical assessment rather than athletic performance.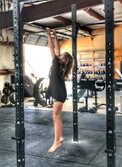 Anyway, the expected number of pull-ups using overhand or underhand grip chin, to earn the OLD top 15% Presidential Fitness Test Award which are ironically more tough than much of the military. The number of pull-ups required
Boys (Age 6) – 2 pull-ups
Boys (Age 7) – 4 pull-ups
Boys (Ages 8 to 9) 5 pull-ups
Boys (Ages 10 to 11) – 6 pull-ups
Boys (Ages 12 to 13) – 7 pull-ups
Boys (Age 14) – 10 pull-ups
Boys (Age 15 to 16) – 11 pull-ups
Boys (Age 17) – 13 pull-ups
Girls (Ages 6 to 9) – 2 pull-ups
Girls (Age 10 to 11) – 3 pull-ups
Girls (Age 13 to 15) – 2 pull-ups
Girls (Age 16 to 17) – 1 pull-up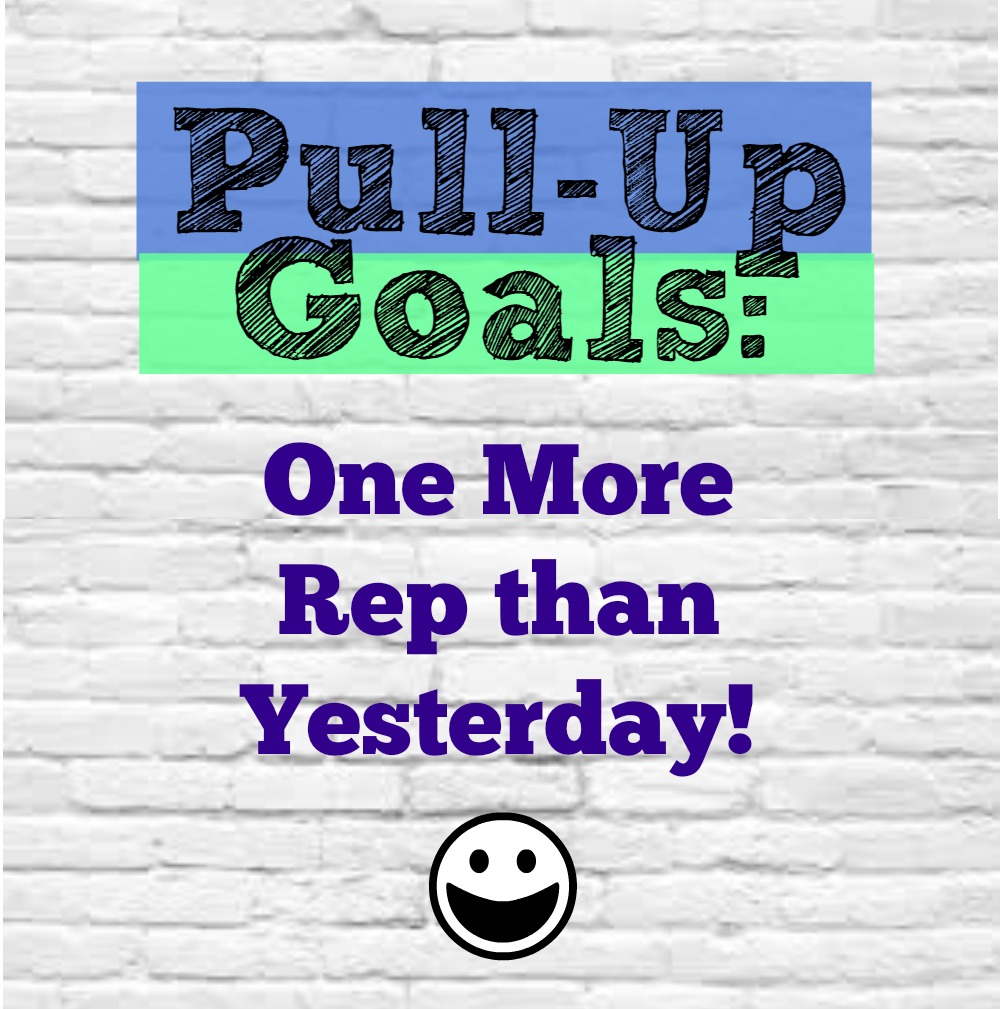 Here's my advice if you're trying to figure out how many pull ups you should be able to do – go day by day! If you can do 1 pull-up today, you should try for 2 pull-ups tomorrow. In the same light, if you can do 20 pull-ups today, go for 21 tomorrow!
If you need tips on how to learn how to do your first pull up, check out my post (coming soon).
If you are a pull-up pro, but just want to get strong, check out my post with a variety of pull-up workouts. (coming soon)
And, check out these pull-up world records — AMAZING!
Do you love or hate pull-ups? What is your pull-up goal, favorite variation, or workout tip? Please share in the comments – XOXO, Jennifer