Yes, I know –another watermelon recipe. But 'tis the season for watermelon, cantaloupe, honeydew and all other delicious, juicy fruits of summer. Hurray!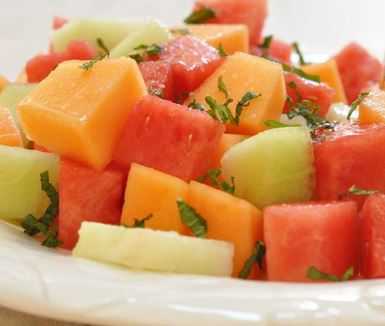 A reader (and husband) favorite was the Spicy Sesame Salmon on Seared Watermelon I posted last month. I just have to post the picture again because it was THAT good.
Oh, and I haven't yet forgotten this Watermelon at Heirloom Tomato Salad.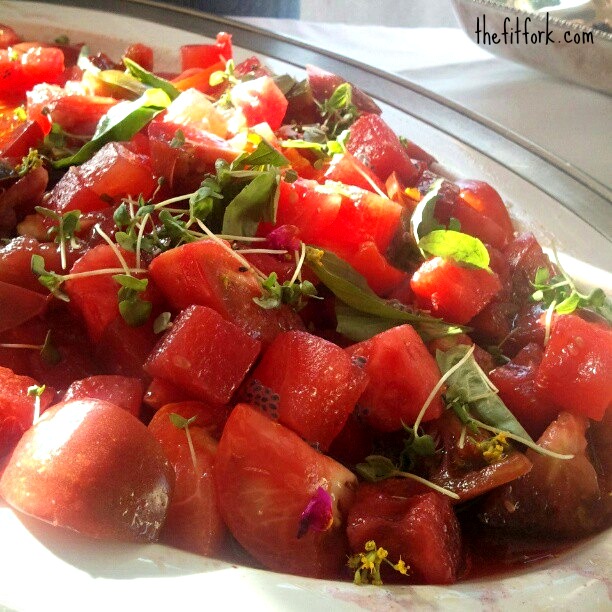 Yesterday, I rehydrated from my 9 mile run in 90-percent humidity with a glass of real watermelon juice. While watermelon is loaded with potassium, I stilled kicked up my drink with even more electrolytes thanks to a grape Nuun Hydration tablet. So crisp and refreshing; it was a runner-friendly aqua fresca!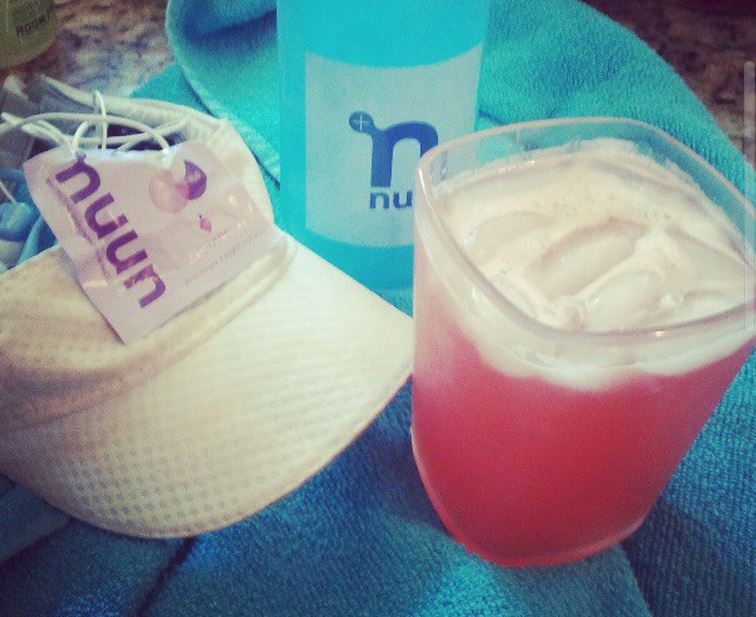 Wondering how to pick a good watermelon? I know all the tricks. First, look for a yellow, creamy spot on the bottom-side, this means it's been ripening in the, as it should be! The deeper this "field spot," the sweeter the melon. Second, a watermelon should have a dull finish (honeydews, too); if it's super shiny, it won't be ready to eat. Third, it should feel heavier than it looks.  Watermelons are over 90 percent water, and the ripest ones are the juiciest and, therefore, pack the most pounds. This watermelon I'm holding below weighed more than 35 pounds (even though it doesn't really look like it) and it was the best one I've had this summer!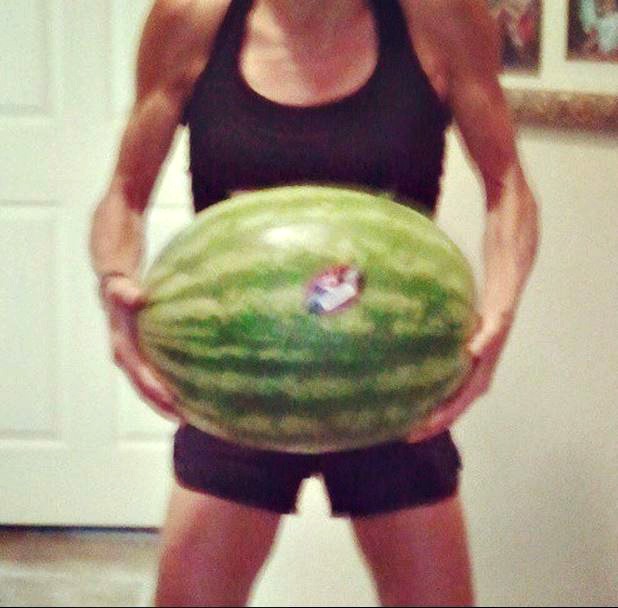 This Melon with Serrano-Mint Syrup Recipe is a recipe I created that ran in Taste of Home magazine way back in May of 2008. At the time, I was growing a mountain of mint and was looking for creative ways to use it. The spicy-sweet syrup was my solution!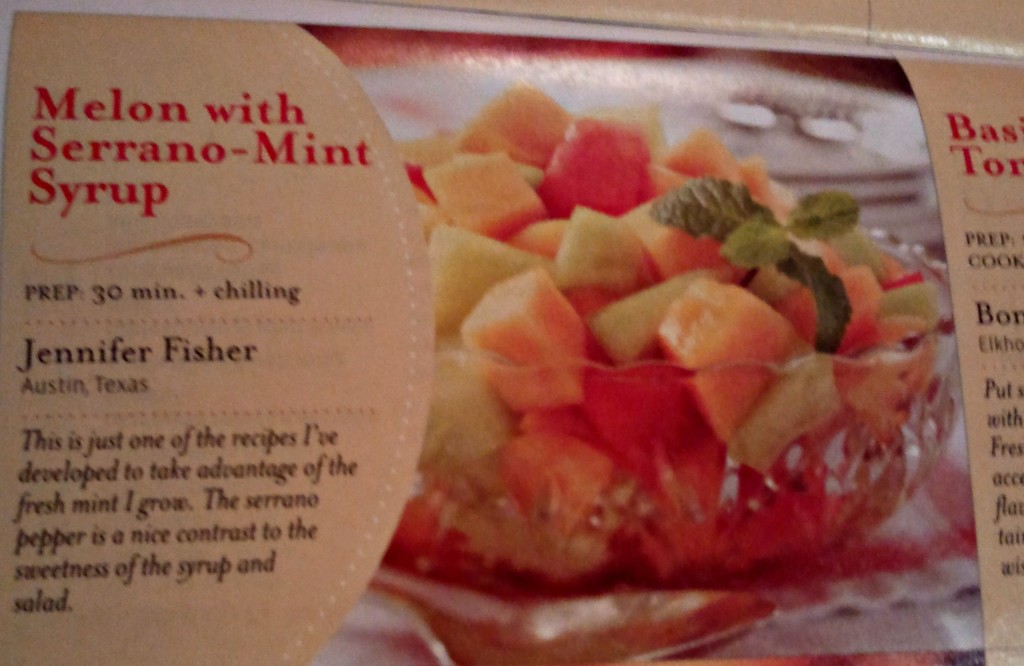 Melon with Serrano-Mint Syrup Recipe
Prep: 30 min. + chilling
1/3 cup sugar
1/3 cup water
1/4 cup lemon juice
3 tablespoons honey
1/2 teaspoon minced serrano pepper
1/4 cup minced fresh mint
1 tablespoon grated lemon peel
4 cups each cubed watermelon, cantaloupe and honeydew
In a small saucepan, combine the sugar, water, lemon juice, honey and serrano pepper. Bring to a boil; cook for 3-5 minutes or until slightly thickened. Remove from the heat; stir in mint and lemon peel. Cool to room temperature.
Strain syrup; discard pepper, mint and lemon peel. In a large bowl, combine the melons. Add syrup; gently toss to coat. Cover and refrigerate for at least 2 hours, stirring several times. Serve with a slotted spoon. Yield: 12 servings.
Nutritional Facts1 cup equals 92 calories, trace fat (trace saturated fat), 0 cholesterol, 13 mg sodium, 25 g carbohydrate, 1 g fiber, 1 g protein. Diabetic Exchanges: 1 fruit, 1/2 starch.