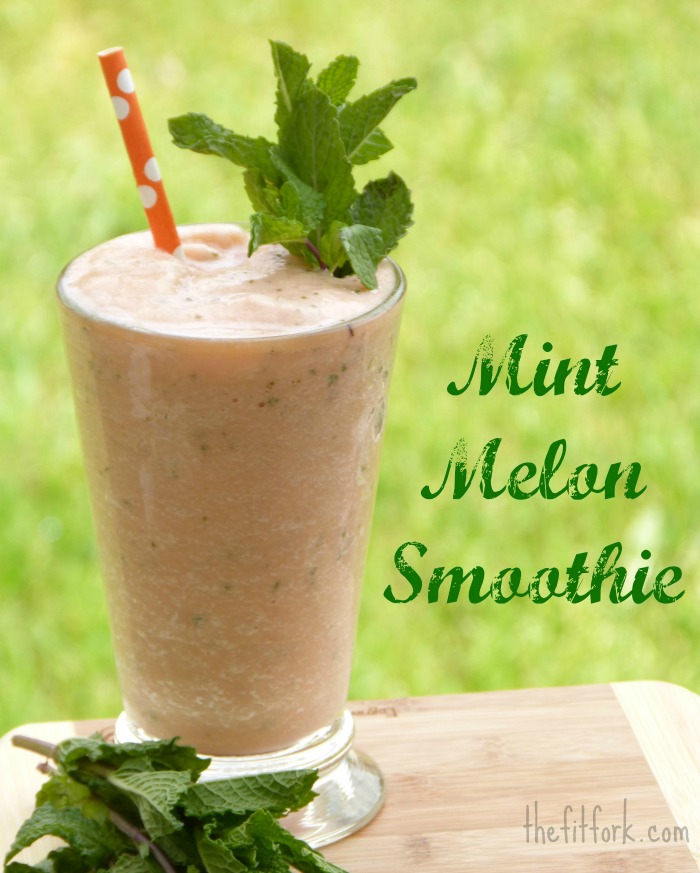 This Melon Mint Smoothie may be one of my favorites yet – it definitely ranks in the top three! The key to the refreshing minty-melon taste is to use really, really ripe cantaloupe and the freshest mint you can find. It was really my frugalness that was the basis for this protein smoothie; you see, I had an entire cantaloupe get over ripe on the counter because of a too-busy-to-cut-it-up week. It was a little mushy, so rather than throw it away (the horror!), I cut it up in cubes and dry-packed for the freezer.  My thought was I could throw a few chunks in whatever smoothie I was whipping up for the day, and the frozen melon would help with the smooth frozen consistency – I never expected the melon taste to come through so strong! The perfect way to cool on a warm spring day here in Austin!
Mint Melon Smoothie Recipe
10 ounces almond milk
1/3 cup (approx. 1 scoop) vanilla or unflavored protein powder
1 cup frozen cantaloupe or honeydew chunks
10 fresh mint leaves
Place all ingredients in blender and puree until smooth. Serves 1.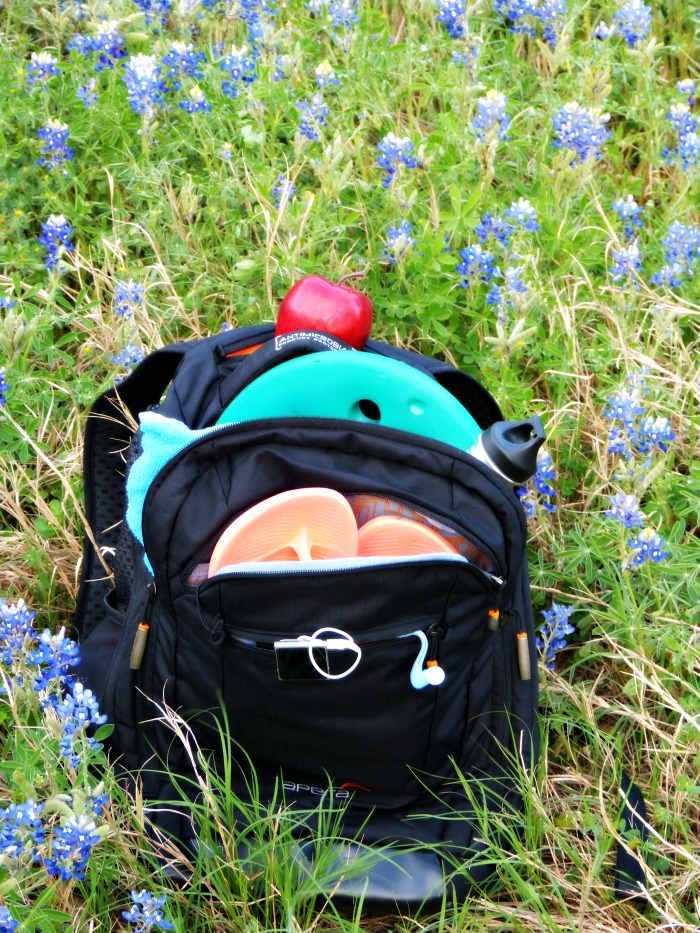 I also wanted to share a quick review of an awesome backpack sent to me by Apera Bags. There are a lot of gym bags out there, but what I love about the Apera Bags is that they are protected on the inside and out with an antimicrobial finish – not that my stuff stinks or anything (jeeze), but it's just reassuring to know my bag has these germ-fighting superpowers!  There are pockets and pouches galore, all with various functions – to hold shoes, water bottles, a change of clothes, wet towel, etc.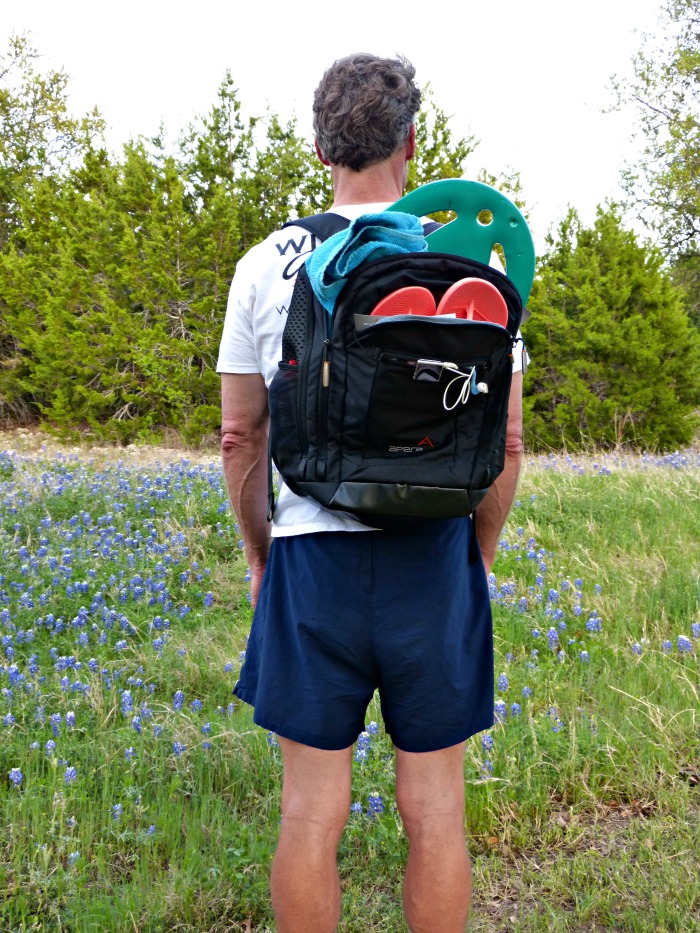 The particular Apera Bag I picked is called the Active Pack and it is perfect for both work and play (there is a padded area where you could stash a laptop or tablet).  Of course, I wanted to get the hot pink color, but knew that my husband wouldn't help carry the load on or weekend hikes if I didn't choose a "manly" color.  And actually, I'm happy with the black color, it will go with all my gym and running fashions and won't end up looking scuffed up in a few months. But, now I'm fighting with my husband over who gets to use it and when!