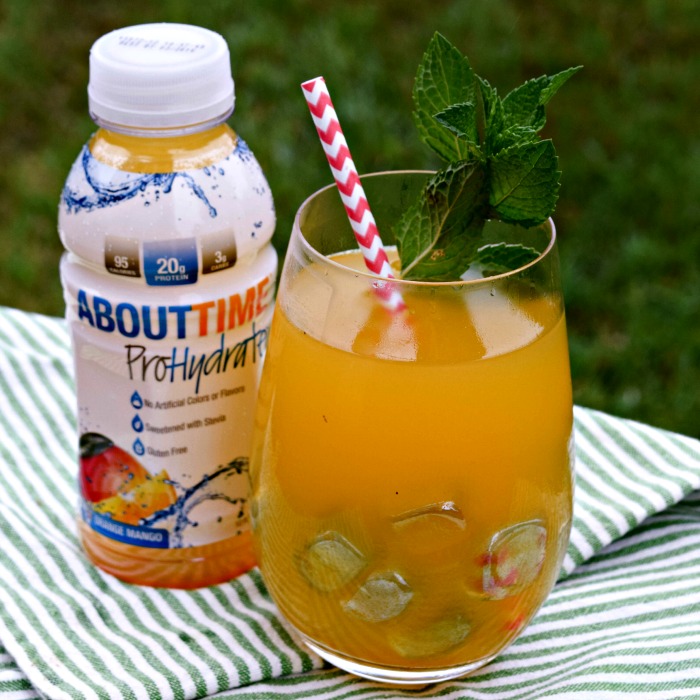 I always refuel after longer runs and intense workouts with a protein-rich recovery snack or drink. However, in the oppressive Texas heat, I often feel a tiny bit nauseous and my brain signals tell my appetite to take a hike. But, I know I just have a 30 minute window to  get in some fluids, carbs and healthy protein to rehydrate and help repair/build muscle – what's a girl to do?!
Well, I have a new "go-to" strategy to gas up my tank! Prohydrate from About Time is the perfect solution – it's ready-to-drink, loaded with whey protein isolate and has a light, refreshing taste – more like a crisp, cool sports drink than a heavy protein shake. In addition to the protein (the perfect amount for post-workout),  the 12-oz. beverages are sweetened with Stevia adding just 3g carbohydrates and 95 calories to your intake. To help my body process the protein, I also add a healthy complex carb alongside Prohydrate, usually a banana or other piece of fruit.  Two other things to love about this new product from AboutTime.com  – it's gluten-free and has no artificial colors or flavors.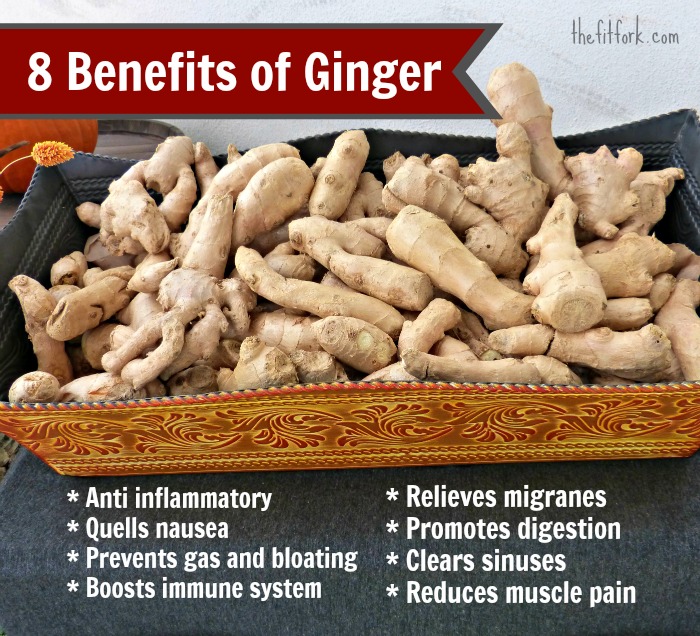 Of course, Prohydrate tasty really great swigged straight from the bottle – Raspberry Lemonade and Orange Mango are flavorful and #onfleek !  But, another great idea is to add some pressed ginger juice for a whole host of additional preventative and restorative benefits.  Athletes will appreciate how ginger eases up inflammation and muscle pain for those days when you need a little extra TLC after working out. Ginger also helps combat nausea – like when that burpee cash-out on the WOD has you running to a bucket.  And, if that isn't enough, ginger boosts the immune system, protects against many types of cancer and relieves migraines.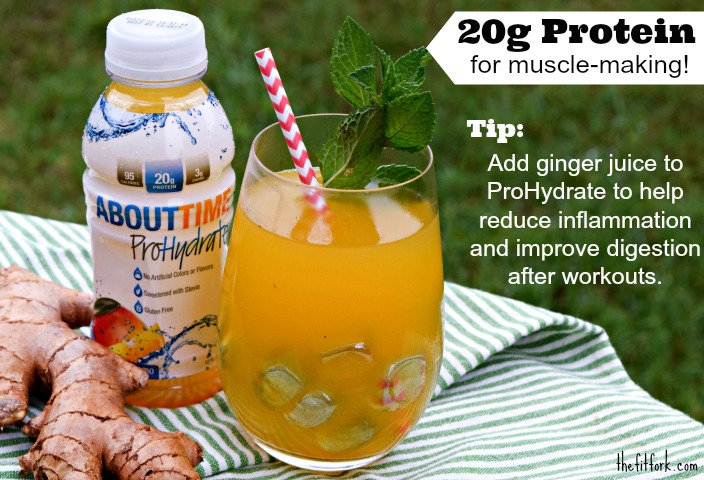 Making the ginger juice is really simple. If you've got a juicer, just throw in a bunch of this gnarly-looking root and process – voila, spicy-strong ginger juice! If you don't have a juicer, you can make "ginger water" by cutting up slivers of ginger root and place in a pot covered with water. Bring to a boil and then reduce and simmer for 30 minutes or until at least half of the water has evaporated. Pour through a strainer into glass jar to remove ginger pulp.  To add to your Prohydrate, I would suggest starting with 1 teaspoon of the pure ginger juice or 1 tablespoon of the "ginger water" – stir into the drink, taste, and then add more depending on your preference for the "pow" factor of ginger!
About Time has so many other great products that fit in with my lifestyle – for example the AUX Pre-Workout Drink designed to increase metabolic performance and promote rapid recovery is great and so is are the protein pancake mixes – I made these eye-popping Tart Cherry Chocolate Chip Protein Pancakes from a big tub of the mix.
If you want to find out more, join in the Twitter chat on Thursday, May 21, 2015 at 9 pm ET. Following the hastag –  #TryAboutTime and @_TryAboutTime 
What nutrition products do you use to recover from a workout? Please share in the comments!
This post is sponsored by FitFluential on behalf of About Time.