On the last day of 2014, I'm sharing a recap of top recipes, workouts and randomness. First, up are the ten most viewed recipes and food-related posts on my blog over the year.  There's a little bit of something for everyone . . . . any time of the day. Breakfast, lunch, dinner or post-workout snack – I've got you covered with one of these healthy, quick-to-fix meals. I have personal favorites that didn't make the list, like Pumpkin Pecan Oat Pancakes and Garlic & Rosemary Rubbed Tenderloin with Roasted Root Vegetables, and feel like they could have been contenders in this popularity contest if they were posted earlier in the year.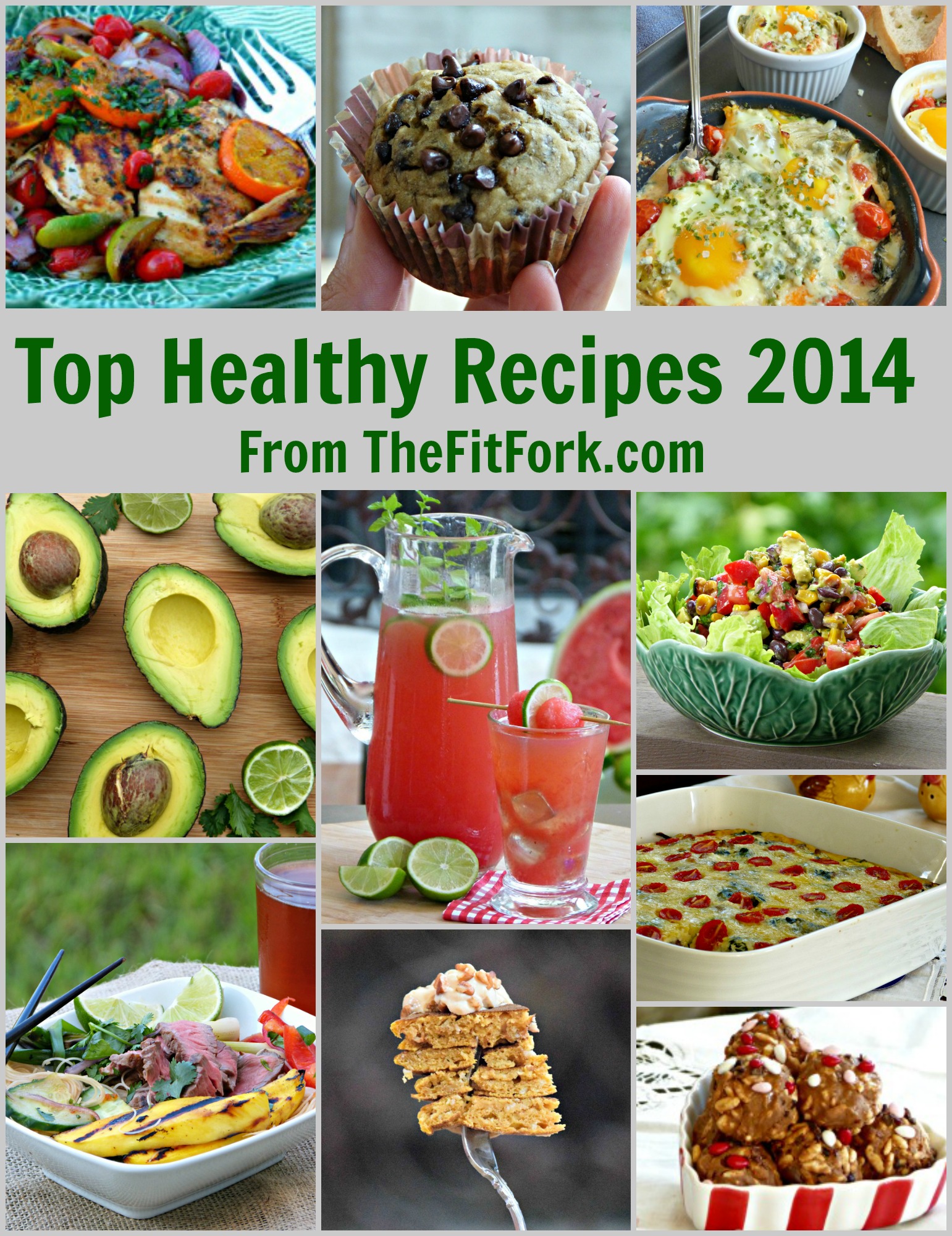 Favorite 3 Workouts / WODs of the Year: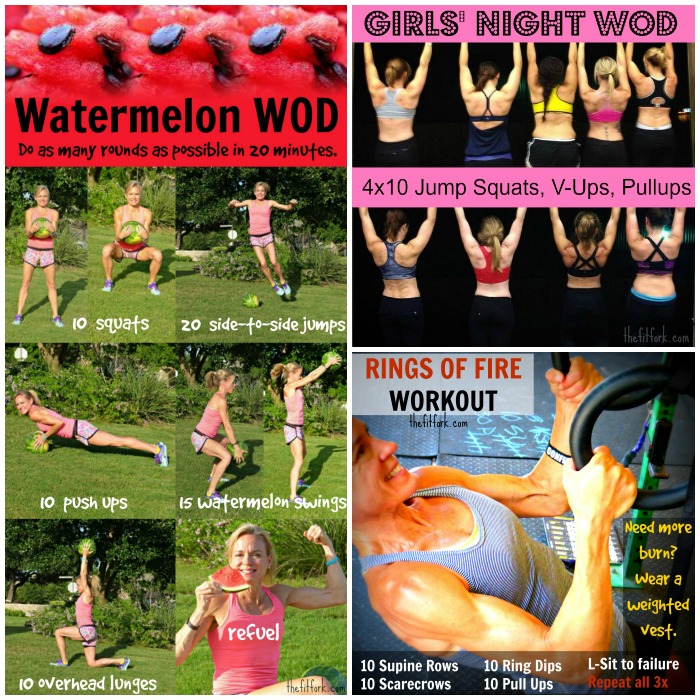 1) Girls' Night Workout – What happens at the CrossFit box when the guys are away.
2) Rings of Fire Workout – This workout will leave your body burning.
3) Watermelon WOD – Because, you've not been #LivingOnTheWedge until you workout with a 25lb watermelon.
Workout Bloopers & Outakes Never Seen Until Now:
1)  I call this "broken wheel" pose.
2)  Okay, so baseball pitching isn't my thing.
3)  Riding my invisible horse who is jumping across a ravine.
 Top 3 Searches Leading to TheFitFork.com
How to Freeze Guacamole
Complex Carbohydrates
WODs
My 4 Favorite Weirdest Search Terms Leading to TheFitFork.com
Dog Jumping Rope – This just makes me smile.
21097 – Confused until I realized this is how many meters I covered in my CrossFit ½ marathon ROWING stunt. I don't think my rear as recovered . . . . and, speaking of butts:
Big Butt Dancing – I would twerk, but ain't got no junk in my trunk. I'm sure this searcher was very disappointed.
Hamburger Smoothie – Now way, why didn't I think of this first?!
One of the SWEETEST Comments Left on TheFitFork.com:

One of the WEIRDEST Comments Left on TheFitFork.com:

Thank you for reading my blog this year and I am looking forward to sharing a fit and flavorful 2015 with you!
Do you have any big plans for 2015? I have a son going to college (!!), plan on running lots of half marathons, need to feel some beach sand under my toes, and am "finally" going to organize my recipe collection. What about you?