Hey, I'm just back from my vacation to Washington, DC and have lots of interesting, historical, and presidentially-inspired food discoveries to share. However, I want to recreate and "health-ify" some of the recipes at home first, so today I will leave you with one of my favorite moments in the Smithsonian – getting to see Julia Child's kitchen! Whoot, whoot!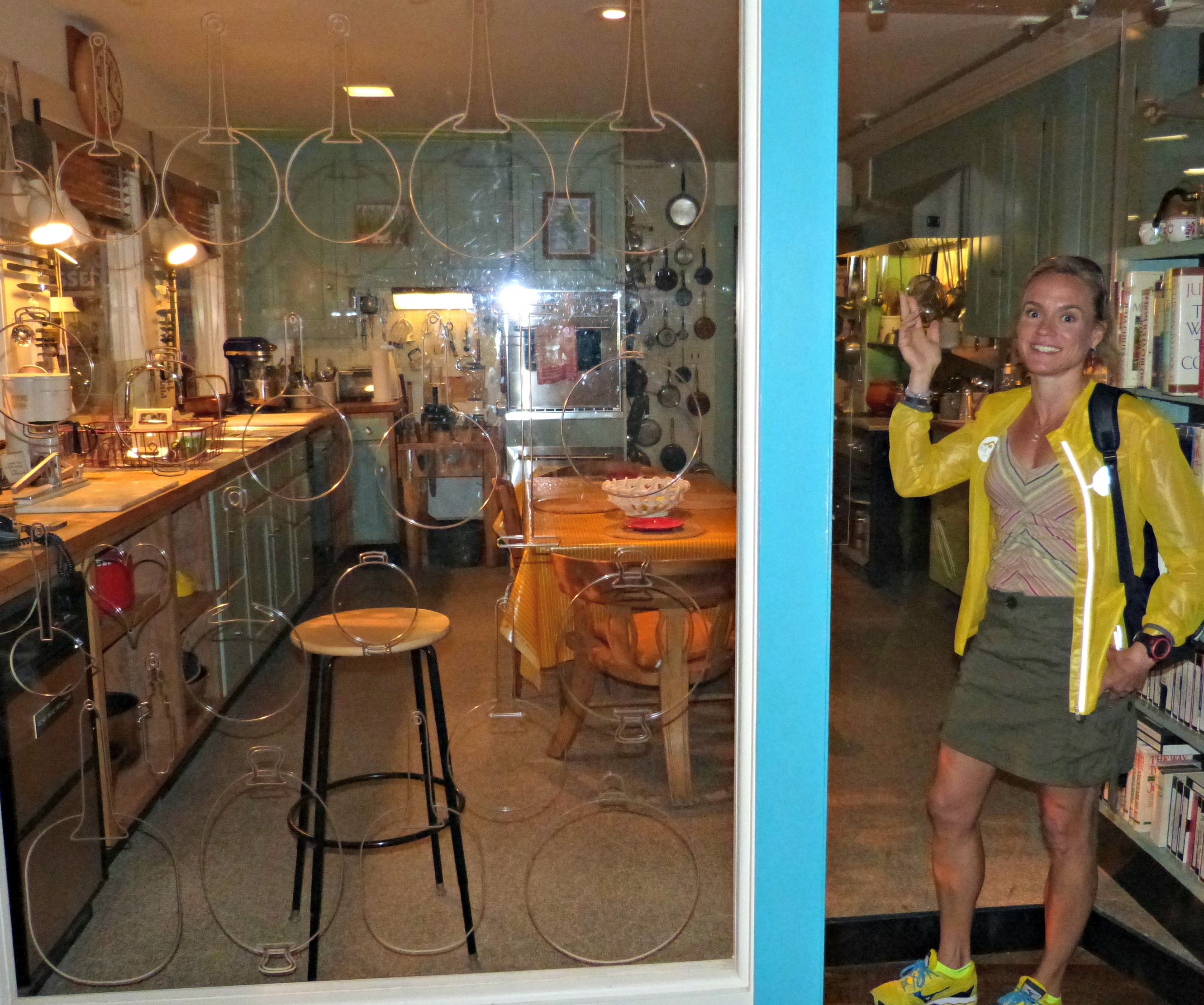 Because I've been eating out for the last week and not making new healthy recipes at home, today I'm sharing a recipe that's been a real superstar for me – Tropical Fusion Salad with Spicy Tortilla Ribbons.  It's been featured on the COVER of Taste of Home magazine and in a number of their cookbooks. This summer, they have the recipe running in the June/July issue of their sister publication (and one of my favorite reads), Simple & Delicious.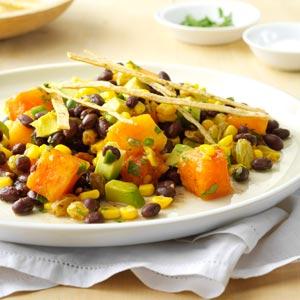 Below is the glamor "cover" shot! You can check out my previous post to get the full recipe – this almost no-cook recipe is perfect for these hot dog days of summer when it's just plain miserable to turn on the oven. It's also super nutritious too – black beans, avocado, papaya and more! While my recipe instructs baking the tortillas in the oven to crisp them into strips, you can easily crunch-ify them in the microwave or just crumble up some chips as a no-sweat alternative.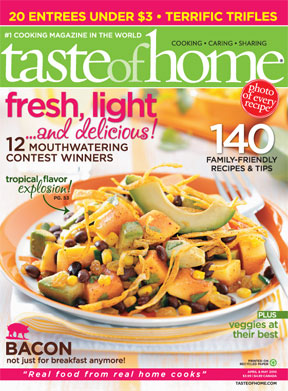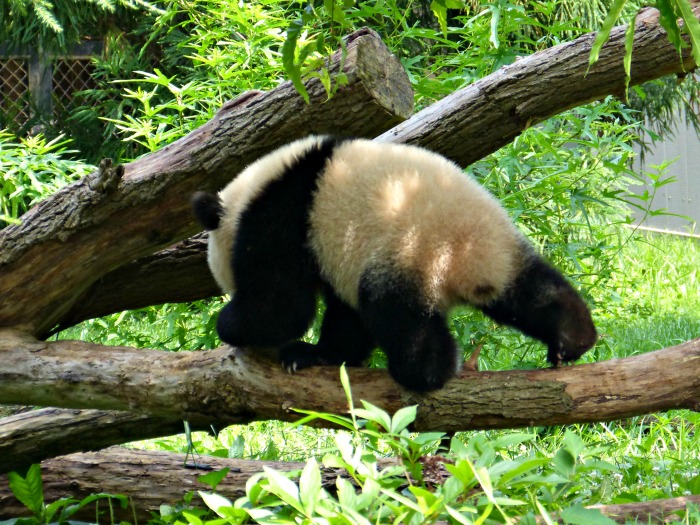 I just can't resist sharing this photo — the kids and I were so lucky to get to see the panda baby toddle about. He was so cute and endearingly uncoordinated to watch climb over fallen tree trunks or roll down the grassy hill!
Talk to me, leave your thoughts in the comments below.
What no-cook recipes do you like to make for dinner?
What is your favorite thing to do in Washington, DC?
Have you ever seen a baby panda bear?