This post sponsored by Gerolsteiner, but all editorial comments, opinions and enthusiasm are strictly my own.
I consider staying healthy and at the top of my game my job. In part because I'm a healthy food blogger, fitness ambassador, and competitive athlete, but also, more importantly, I want to be the best version of ME for myself, my kids, my husband, and my extended family and friends.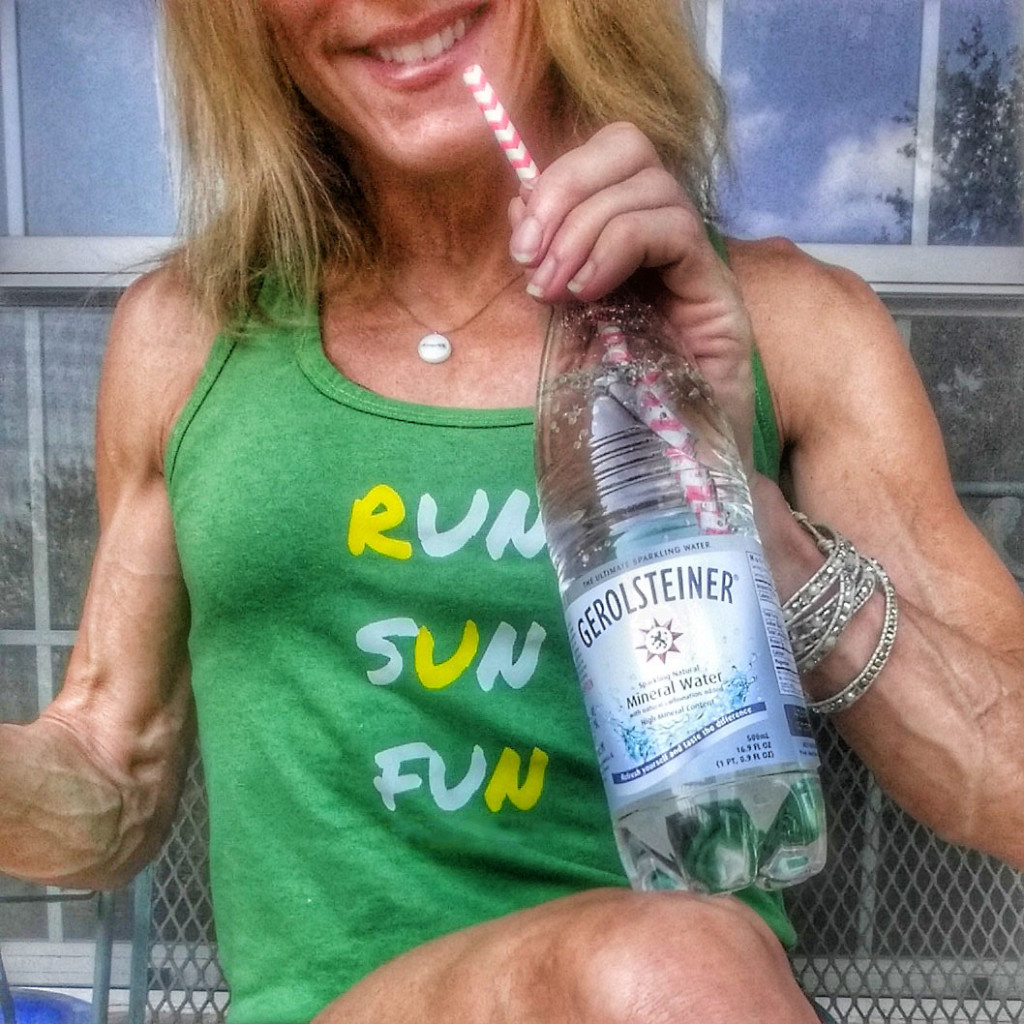 If I don't put my healthy living hydration needs first, then who will? Well, actually, Gerolsteiner will. Gerolsteiner isn't my coach, my holistic wellness advisor, or even my German masseuse with hard-to-pronounce name – Gerolsteiner is sparkling mineral water!  It's loaded with essential minerals, like magnesium and calcium, that the body needs and craves, especially after intense physical exercise. Read on to find out some benefits of drinking mineral water, how you can participate in the Gerolsteiner Sparkling Detox Challenge and even how to win a case of this body-beneficial water.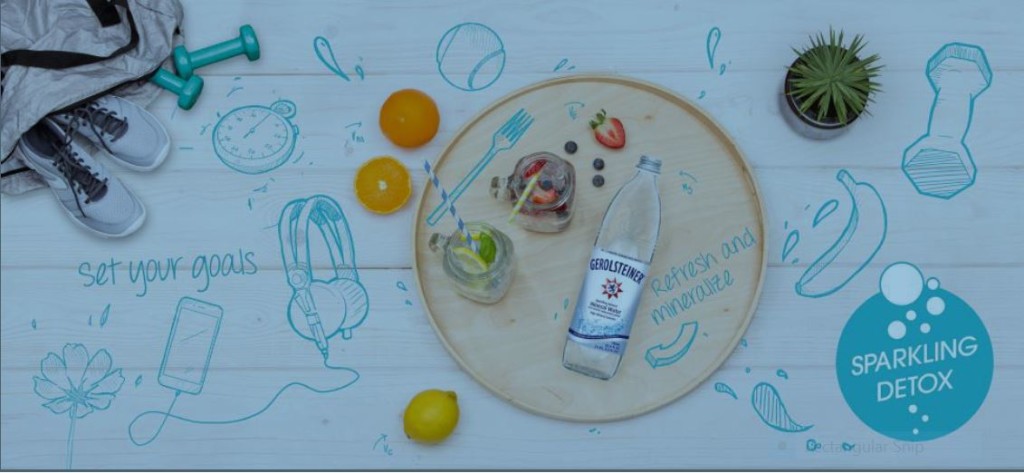 As I mentioned, mineral water like Gerolsteiner, is an excellent way to "mineralize" and support your body with electrolytes (such as magnesium and calcium) before and after workouts. It's my little secret to preventing dehydration and cramping during my marathons, obstacle course races and other endurance events. And, it is my personal experience that small sips of mineral water after a very fatiguing event can help quell that uneasy feeling in the pit of my stomach. Oh, and staying hydrated also keeps my joints lubricated, lessening the discomfort of my osteoarthritis (which I refuse to let slow me down). Not any old water has by back like this, only Gerolsteiner. Mineral water, in general, has to adhere to strict international criteria to be called "highly mineralized" and Gerolsteiner Sparkling Mineral Water always exceeds!
um">
Did you know:
A liter of Gerolsteiner Sparkling Mineral Water provides 25% of the recommended daily intake of Magnesium.
A liter of Gerolsteiner Sparkling Mineral Water provides 35% of the recommended daily intake of calcium.
The bicarbonate naturally found in Gerolsteiner Sparkling Mineral Water can help neutralized stomach acids.
Gerolsteiner doesn't taste bitter or salty due to the balanced amount of minerals.
Use the Mineral Calculator to see how the water brand you are drinking compares – you'll be surprised!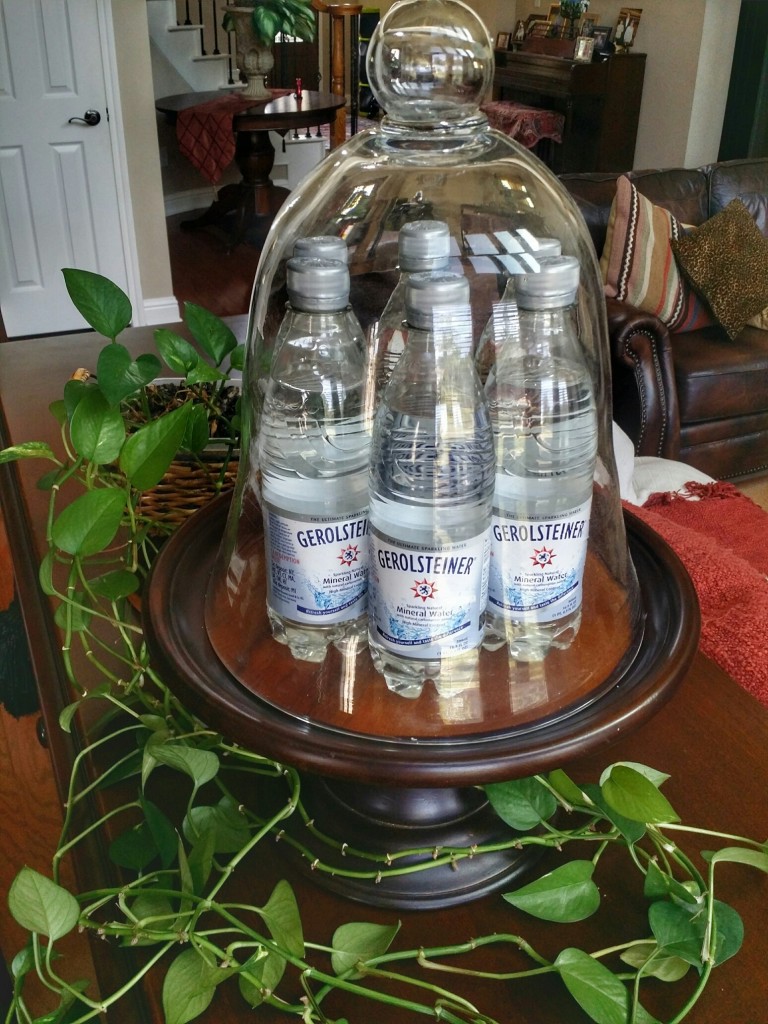 I would like to invite you to join me in the Gerolsteiner Sparkling Detox Challenge this coming September 11 to September 15th – it will be 5 days of focusing on a balanced and healthy lifestyle that includes physical activity, clean eating, relaxation and rejuvenation. Key to the detox is to ditch all normal beverages (coffee, tea, juice, soda, alcohol, etc.) and drink only Gerolsteiner Sparkling Mineral Water. There is a Sparkling Detox Facebook Group hosted by top fitness trainer and nutritionist, Ariane Hundt, featuring recipes, exercises, stress-relief ideas and motivation and support from others in the challenge.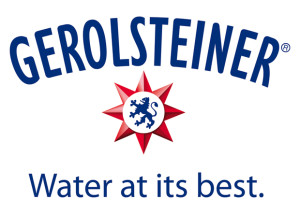 If you sign up for the Sparkling Detox soon, you can be entered into a giveaway for a case of Gerolsteiner Sparkling Mineral Water (24 16.9 ounces bottles) that you can use in the Challenge– there will be 300 winners! Winners will be notified by Aug 30th via email.  Use the store locator to find a store near you that sells Gerolsteiner.  Also, check out Gerolsteiner special offers on the Ibotta couponing app, shop online at Sam's Club and Jet.com or get case discounts at Whole Foods Markets.
Don't miss out, sign up for the Gerolsteiner Sparkling Detox Challenge today and be automatically entered for the giveaway!
Please drop a note in the comment if you are planning to participate in the Challenge. Have you ever tried Gerolsteiner Sparkling Mineral Water? Do you like water cold or room temperature? How do you keep track of the amount of water you drink per day?  Thanks for sharing – XOXO, Jennifer