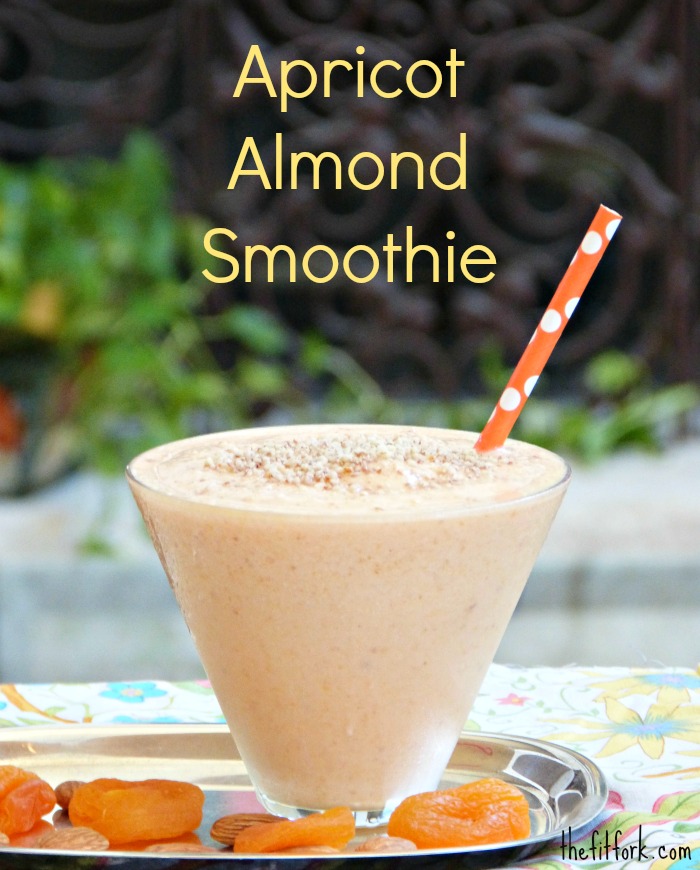 Smoothie-making season is in full swing at my house now that the weather is warm (pushing the 90s) and here to stay! My family thinks I'm crazy, but I love the hot weather and the way the sun feels on my skin – I just have to remember to wear my sunscreen and hydrate!
One of my favorite smoothies for May (when fresh apricots start coming into season), is my Apricot Almond Smoothie. While it's made with fresh slices of apricot that have been flash frozen, dried apricots can be substituted. For best results, soak the dried apricots in water for about 30 minutes before blending to make them plumper and easier to incorporate.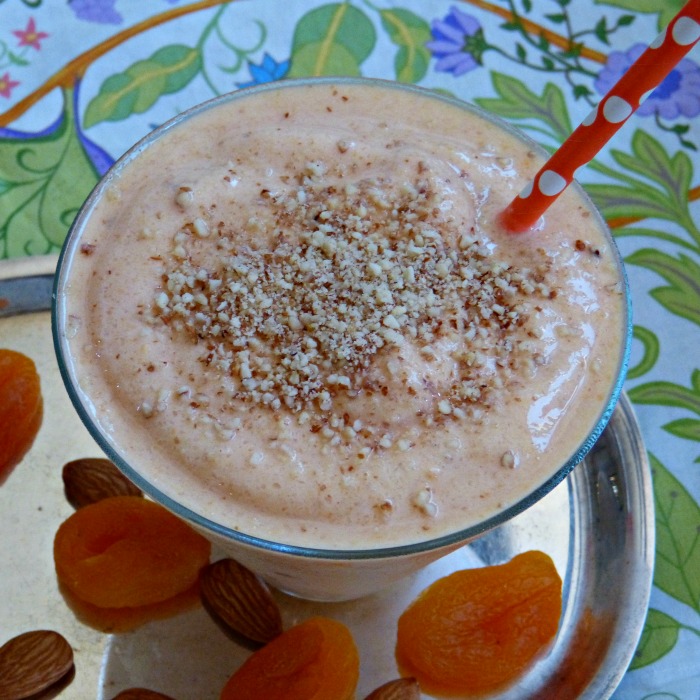 Apricot Almond Smoothie Recipe 
Blend 1 cup almond milk. 2 tablespoons ground almonds, and ½ cup frozen apricot slices (about 3 – 4 whole apricots). Add ice as needed to achieve desired consistency. If fresh apricots are not available, substitute 8 dried apricot halves that have been soaked in water for at least 30 minutes.
While fresh apricot season is really short, it's easy to enjoy dried apricot year-round. Due to their dehydrated nature, dried apricots are concentrated in vitamins, minerals and other healthy nutrients – especially iron, vitamins A and C, and dietary fiber.  Stick a zip-top bag of dried apricots in your purse or gym bag to stave off candy bar cravings – toss in some almonds and dark chocolate chips and you can whip up one of these sensible snacks! By the way, one of these apricot, almond and chocolate chip "bites" has just 20 calories!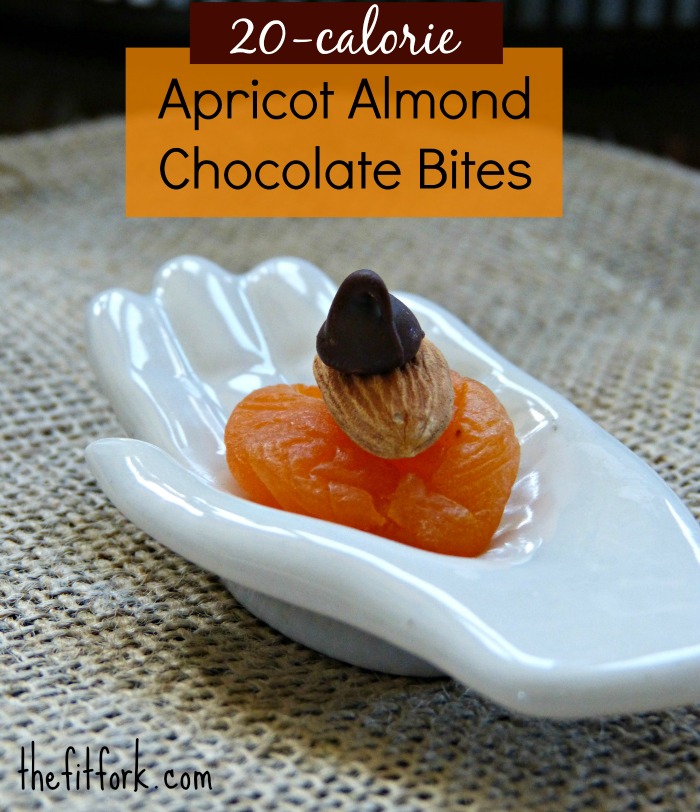 Check out CookingLight.com, they've got some great ideas on how to enjoy fresh apricots for the few short, glorious weeks they are in season.  I especially like the idea of grilling apricots to intensify the sweet-tart flavor and totally give a thumbs up to putting these caramelized, grate-marked apricots on a salad or alongside beef, shellfish or poultry.
Talking about healthy snacks — don't forget to enter my giveaway for a month's supply of Harvest Snaps  —- just click through to enter NOW!