Just a quick post to share a couple things!  First, I'm taking over the @EatNuttzo Instagram account today — head over there sometime on this awesome Monday to check out how I use these delicious, nutritious nut butters to fuel my crazy, active life!
Read on to find out some other cool stuff that is going on! So, I  never shared how the final results played out for the 2017 CrossFit Games Open. This was my 6th year to do the Open and I was pretty happy with it considering I don't think of myself as a hardcore Crossfit athlete by any stretch of the imagination  — I like to use the various skills and strengths I've learned to help make me a better runner and obstacle course racer. I love all the body weight exercises, but I will tell you that the heavy RX'd weights in these workouts is very hard for me.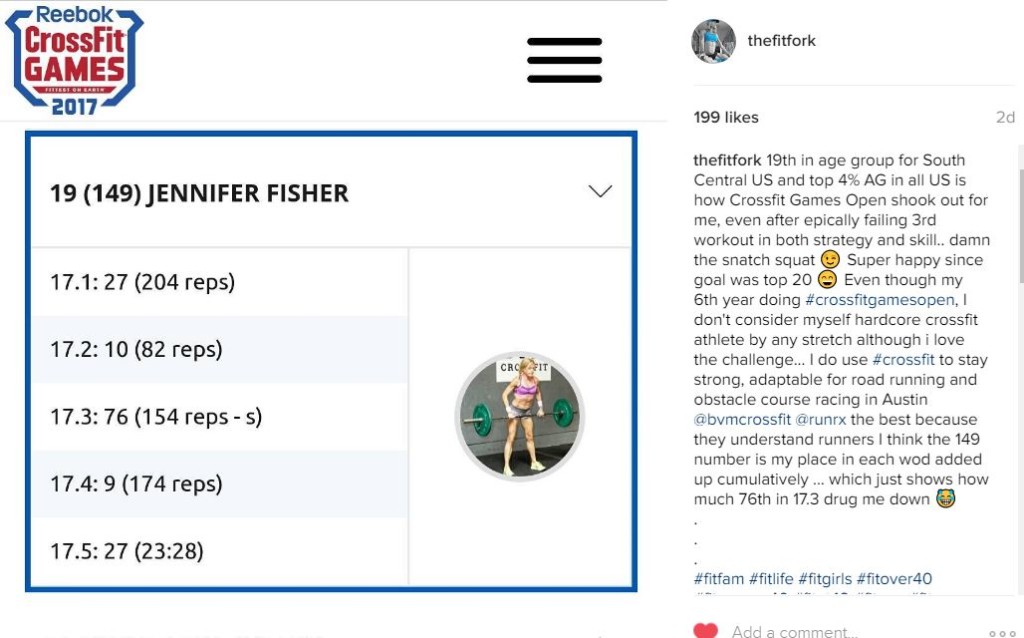 I ended up 19th overall in the South Central U.S. Region for my age group (50 – 54) and in the top 4% of U.S. in the same group (or, 391th in the World, but that doesn't sound as good – hahaha). The 3rd workout, which included my nemesis, squat snatches, brought me down — I decided to scale because of the heavy weight, lack of good form and fact that this workout was sandwiched between two obstacle course races (Warrior Dash Austin and Spartan Houston) and I was worried I would hurt myself. My favorite workout was 17.4 which was 55 deadlift at 155#, 55 wall ball, 55-cal row, and 55 handstand push-ups.This was not my highest scoring WOD, but it remains my favorite in that I totally surprised myself on being able to finish the deadlifts so quickly (and at all) considering I don't lift heavy and that was super heavy for me.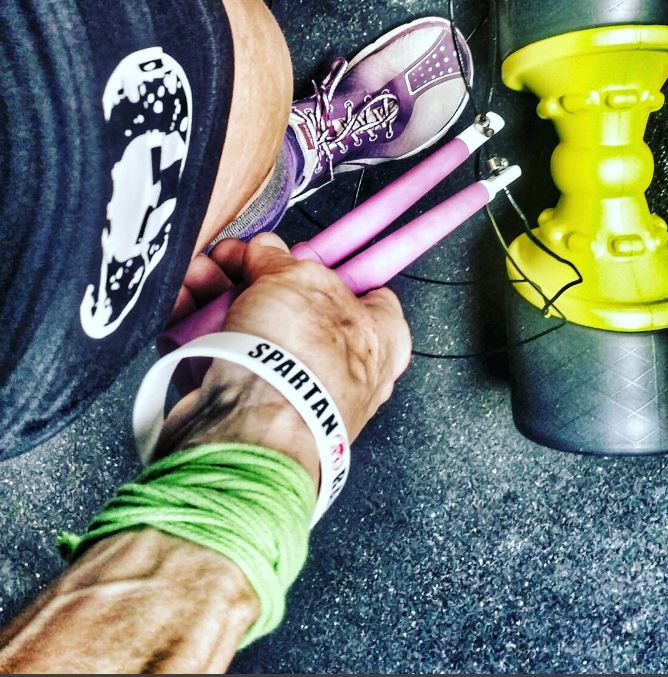 Between these races and CrossFit Games Open, my Eclipse Roller from Acumobility.com has been my best friend. This isn't your ordinary foam roller (in fact, there is no foam). This bad boy has foam like edges for gentle rolling out on the sides and then multi-zone center that helps me really get down into my trigger points and workout out the kinks and craziness. You can use my ambassador discount code Acumobfitfork1 to save 10% on any of their mobility products — shop here.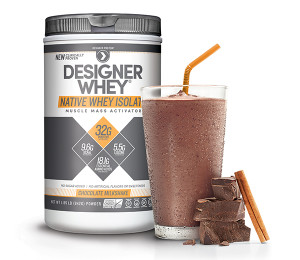 Also, I'm really looking forward to trying updated products from Designer Whey this week — I've really enjoyed their protein powders (both the taste and macros) in the past and am excited to try some new stuff they've rolled out including DESIGNER WHEY® Native Whey Isolate (non-GMO, grassfed, no artificial hormones, superior BCAA muscle mass activator) available in two flavors including, hello, Chocolate Milkshake.
Le'ts chat! Are you a nut butter fan? Did you participate in the CrossFit Games? What's the least flexible part of your body? Leave me a comment – XOXO, Jennifer