This is a sponsored conversation written by me on behalf of Purina Pro Plan BRIGHT MIND. The opinions and text are all mine.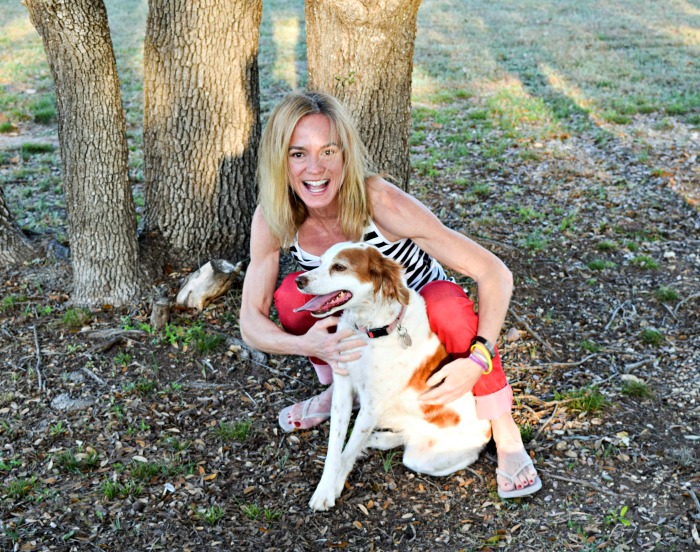 While I have three of my own human babies (who are now all bigger than me!), my "furbaby" holds a special spot in my heart – she's easy-going but very athletic, friendly but enjoys her alone time, wakes up early and is always ready for an adventure.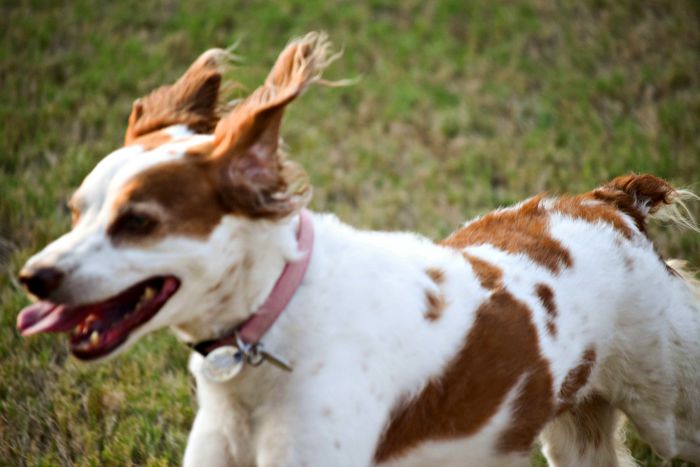 Heck, I'd even go as far as to say she's the canine version of me . . .but, then I'd be calling myself a dog (haha).  Another thing that Lucy, an 11-year old Brittany Spaniel, and I have in common is that although we are both well in to our middle years, neither one of us likes to slow down or be off our game due to fuzzy thinking.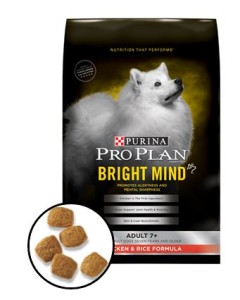 I eat foods to help me feel, think, and recover better – so why shouldn't she?! That's why I was very excited about having her transition over to Purina Pro Plan BRIGHT MIND Adult 7+dog food and having her participate in the Dognition program.
I've been feeding her the chicken and rice formula and she's been gobbling it up — however, I transitioned her by adding a little to her regular kibble (giving her a little less of that) and gradually tinkering with the ratios until she's was 100% on the new feed.
I really don't like to a accept that dogs (especially mine) are considered "senior" around age seven – but about this stage in life, the glucose metabolism in a dog's brain starts to change, which can affect alertness and mental sharpness. As owners, we may start noticing little issues in our pet's memory, learning speed, overall awareness and ability to make appropriate decisions, but we also may quickly dismiss them or even overlook them in the business of life.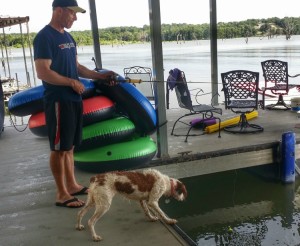 All these little age-related changes can sneak up, it's like finally coming to the realization that your child has grown 6 inches in the past year when an infrequent visitor exclaims  very loudly on their new height! It can be hard to see these small incremental changes in your dog when you live side-by-side, day-by-day – that's why I really appreciated the giving my dog the Assessments at Dognition.com.
My 17 year-old son played games with Lucy that tested her Empathy, Communication, Cunning, Reasoning, and Memory.  Now I can use this data as a benchmark against other dogs of her age and breed and to also monitor her mental sharpness as she continues to get on up there in years. And side note, Lucy LOVED these games and stayed on task with the games for nearly 2 hours – it was impressive!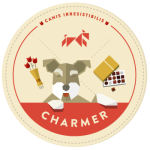 These tests showed that Lucy is a "Charmer," that means she is very smart and adept at problem-solving, but likes to use her exceptional social skills and ability to read our body language to recruit us as partners! She's no dummy, every things more fun when you get the family involved! On the individual tests, she scored the very highest in Empathy and Memory, above average in Cunning and Communication and average in Trustworthiness (haha, she's a little impulsive)!

I'm so thrilled and grateful that Lucy's as smart and focused as she is for her age – nearly 80 in dog years! I'm planning on keeping her on Purina Pro Plan BRIGHT MIND Adult 7+ formula dog food, a dry kibble introduced last year that contains enhanced botanical oils that have been show (after 30 days) to promote alertness and mental sharpness in older dogs. Lucy's doing even better than she normally is and definitely wanting to play and interact more – I'd say 11 years old is the new 5 years old for her! I'm beginning to wonder what eating this dog food would do for my forgetful, fuzzy, stressed-out middle-age brain!
I found this infographic on canine cognition and the amazing things dogs can do very enlightening (and cute)!
Learn more about this great cognitive health dog food for senior dogs at BRIGHTMINDEFFECT.com.  You can also enter my giveaway to  Purina Pro Plan BRIGHT MIND Adult 7+ formula dog food
I'm also giving away a free code for a Dognition Assessment (a $19 value) on my Instagram Post – not only are these tests very eye-opening when it comes to the status of your pet's cognitive health, they are a very fun and bonding activity for you and your older pooch! You might even find out you CAN teach an old dog new tricks! ENTER HERE through 11:59pm on 8/21/2016.
Do you have a senior dog? Are you noticing any changes with cognition or mental function? Or, just physically?  What is your dog's favorite game to play? Please share in comments below – XOXO, Jennifer