What's spicy, sweet and oh-so nice to eat? My Paleo Sichuan Date Sauce! I was looking for a sugar-free, soy-free, corn starch-free way to replicate one of my favorite take-out dishes and came up with this amazing sauce — it's now the secret  wham-bam-kapow to my Paleo Kung "Power" Chicken!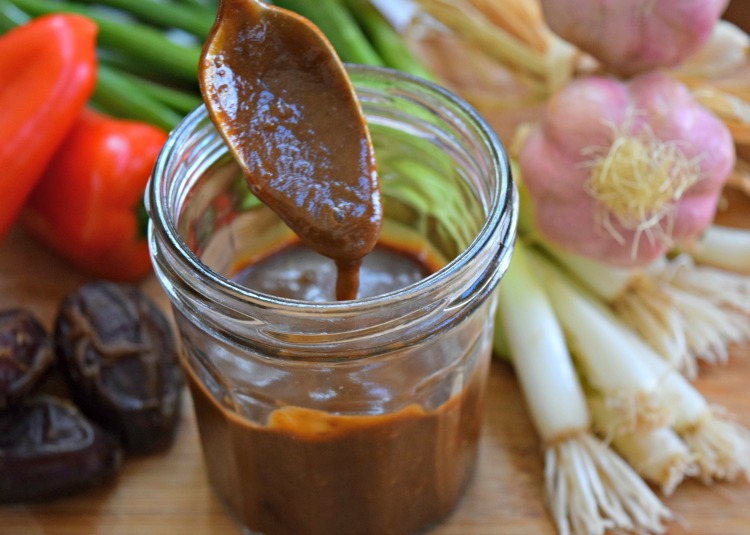 March is National Sauce Month and this easy sauce recipe makes a feisty sidekick on everything from vegetable side dishes to an entire side of salmon.
Paleo Sichuan Date Sauce Recipe
4 large Medjool dates pitted and coarsely chopped
1/2 – 2/3 cup water (enough to just cover chopped dates)
2 tablespoons good-quality balsamic vinegar
2 teaspoons coconut aminos
2 teaspoon sesame oil
2 teaspoon arrowroot starch
1 to 2 teaspoon ground Sichuan pepper
1 teaspoon garlic paste
1 teaspoon ginger paste
Place softened dates (drain off about ½ of water), balsamic vinegar, coconut aminos, sesame oil, arrowroot starch, ground Sichuan pepper, garlic paste and ginger paste in small blender or mini food processor and blend until smooth. If dates have softened well in the water and are chopped enough, this mixing can be done vigorously by hand. Makes approximately 3/4 cup.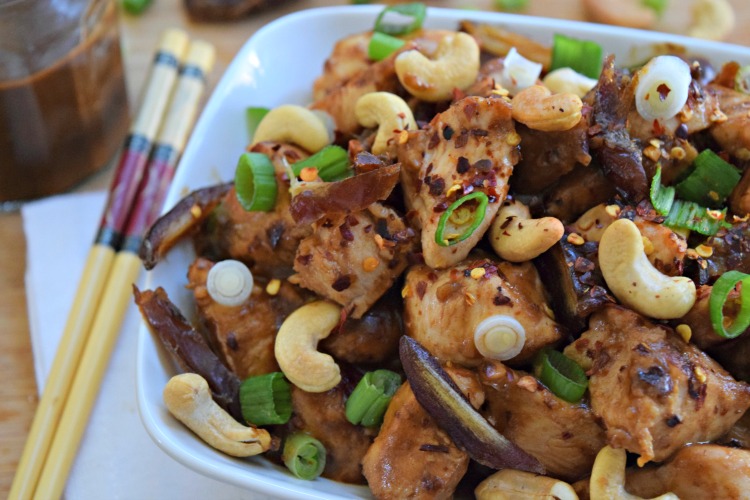 This Asian sauce is adapted from my recipe for Paleo Kung "Power" Chicken, this dish is quick and insanely delicious. This post isn't sponsored, but I'd like to mention that I used Medjool dates from Natural Delights because they are consistently delicious, time and time again — find them in the produce department of your market.
Pin This!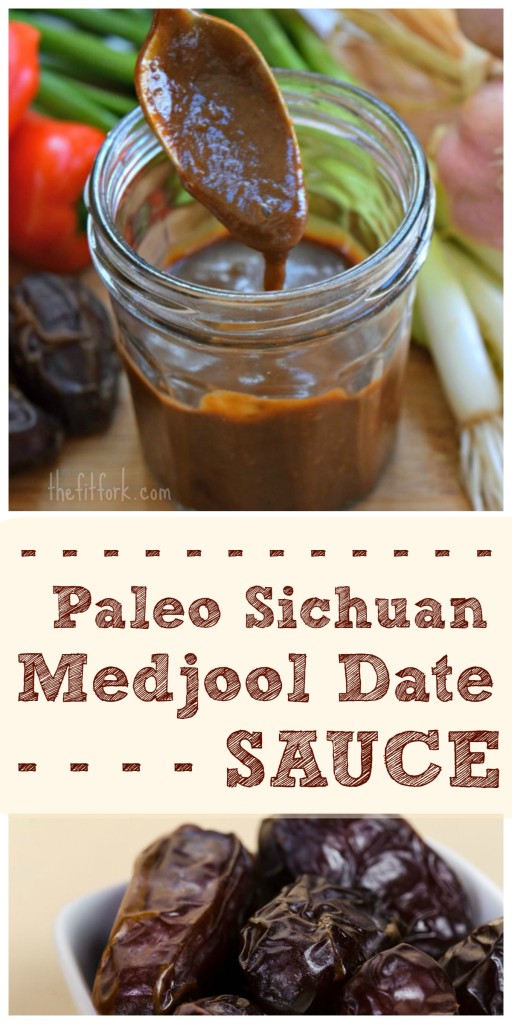 What is your favorite sauce at an Asian restaurant? What is the last sauce (of any persuasion) your drizzled, dunked or slopped on? Please share in the comments — XOXO, Jennifer