With three male children almost 15, 18 and 21 years old, there's no doubt I'm an experienced boy mom through and through, stinky socks, rough-housing, enormous appetites, and all.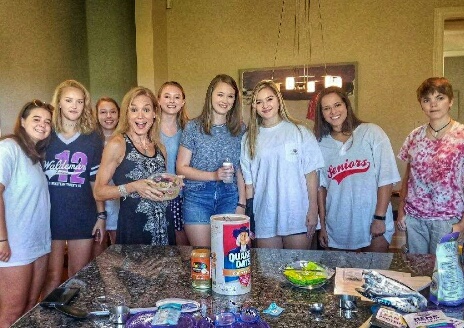 Most likely because it wasn't all that long ago that I was a high school girl (bwahahaha), and a girly-girl one at that. So, I jumped the chance for some female-bonding time and a chance to wear a dress and share some healthy snacking ideas with a group of adorable high school seniors! Check out my recipes and some other great stuff happening this week.
Today, I got to meet up with a dozen or so 17-year-old girls at their National Charity League meeting and present some healthy snack ideas they could make now and next year in the dorm room. Even though I'm sure these girls were capable of cooking circles around me, I brought to the literal table some simple, no-cook ideas that would be feasible to make without a kitchen or refrigeration (and don't you love my cute recipe cards I made for them?!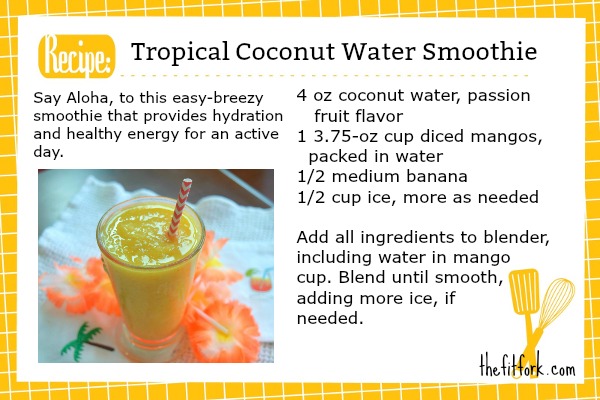 My Tropical Coconut Water Smoothie is made with water-packed mango cups, passion fruit coconut water and a banana. It's hydrating source of quick energy for dance, cross country or cheerleading practice and light enough to keep that full, bloated feeling away when exercising. About 84 calories per serving! To make it a meal replacement, throw in a scoop of vanilla protein powder.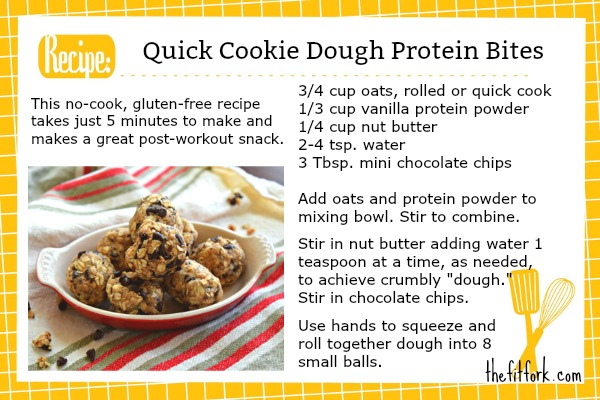 My Nut Butter Cookie Dough Bites require absolutely no oven or refrigeration, just mix together the simple ingredients until crumbly and then shape into balls with clean hands. Use whatever type of nut butter you like, my favorite is Nuttzo Seven Seed & Nut Butter because it is packed with so much extra goodness. Plain natural peanut butter will do too, just make sure you're not buying the kind with added sugars or trans-fats.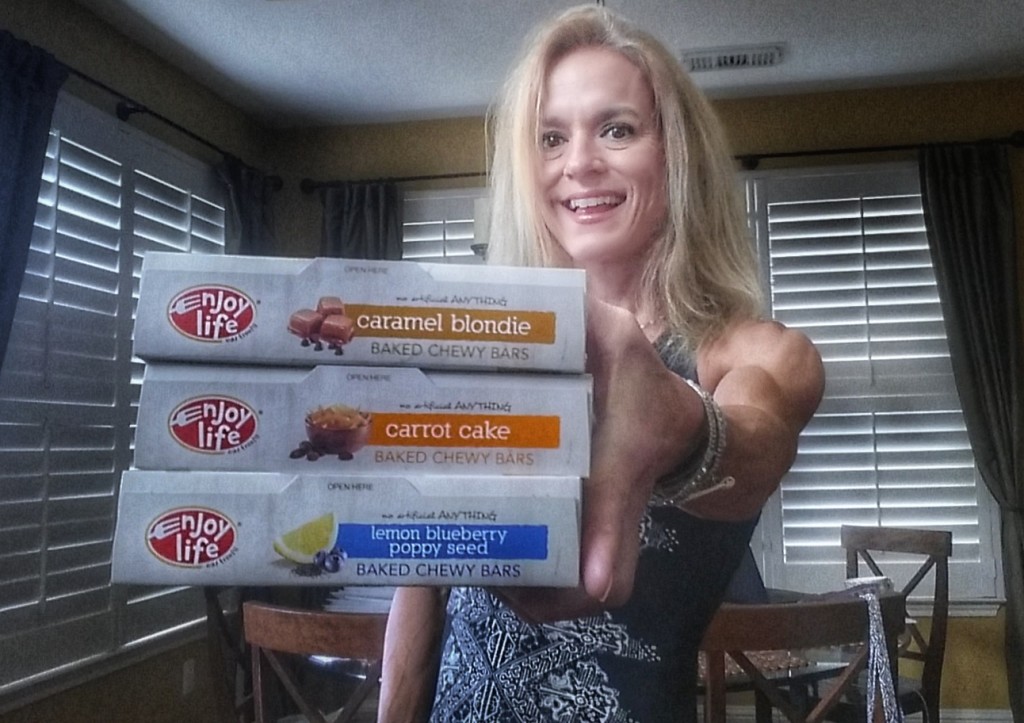 I also talked about healthy snacks they could stock up on at the store, rather than hitting up the vending machine for candy, chips, and such. One of my new favorites are the delicious Baked Chewy Bars from Enjoy Foods – three new flavors include Lemon Blueberry Poppy Seed, Caramel Blondie, and Carrot Cake!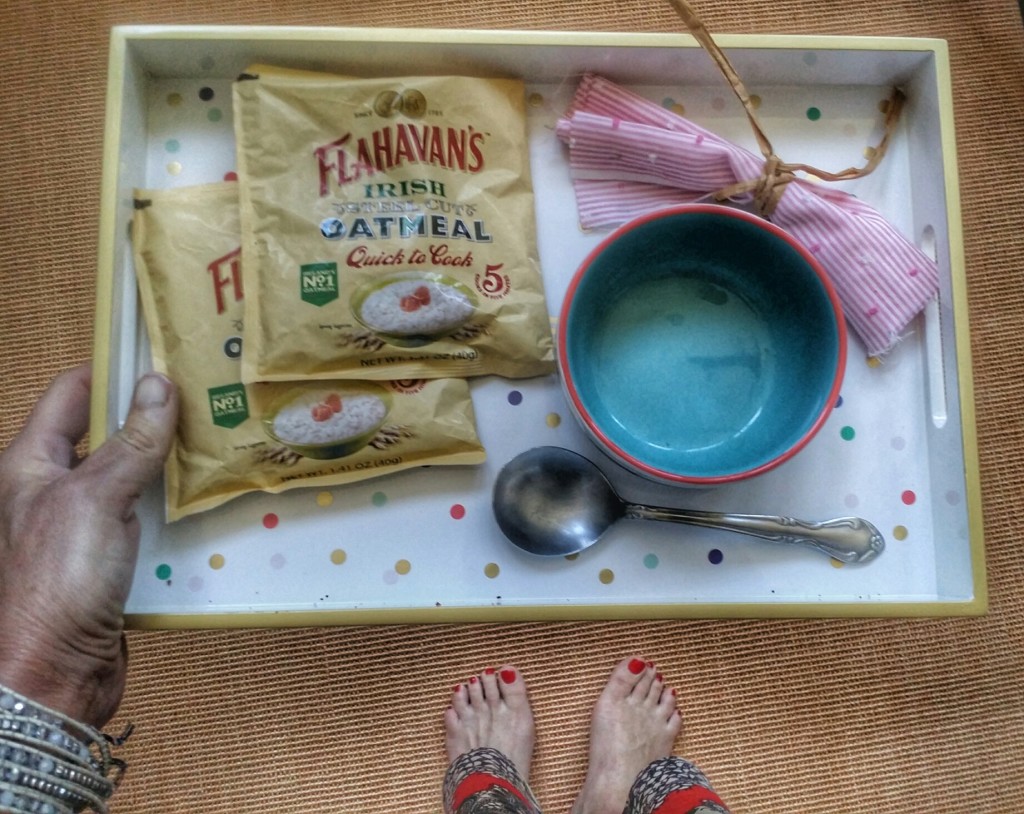 Also, making oatmeal in your dorm room is another super easy idea – I do it all the time in hotels. Just heat up water in the coffee maker and use a quick-cook oat. I am going crazy for these quick-cook, steel cut oats from Flahans – these authentic Irish oats are now available in the US! Since I'm usually rushing out the door before the sun rises, these quicker cooking steel-cut oats have saved many a morning!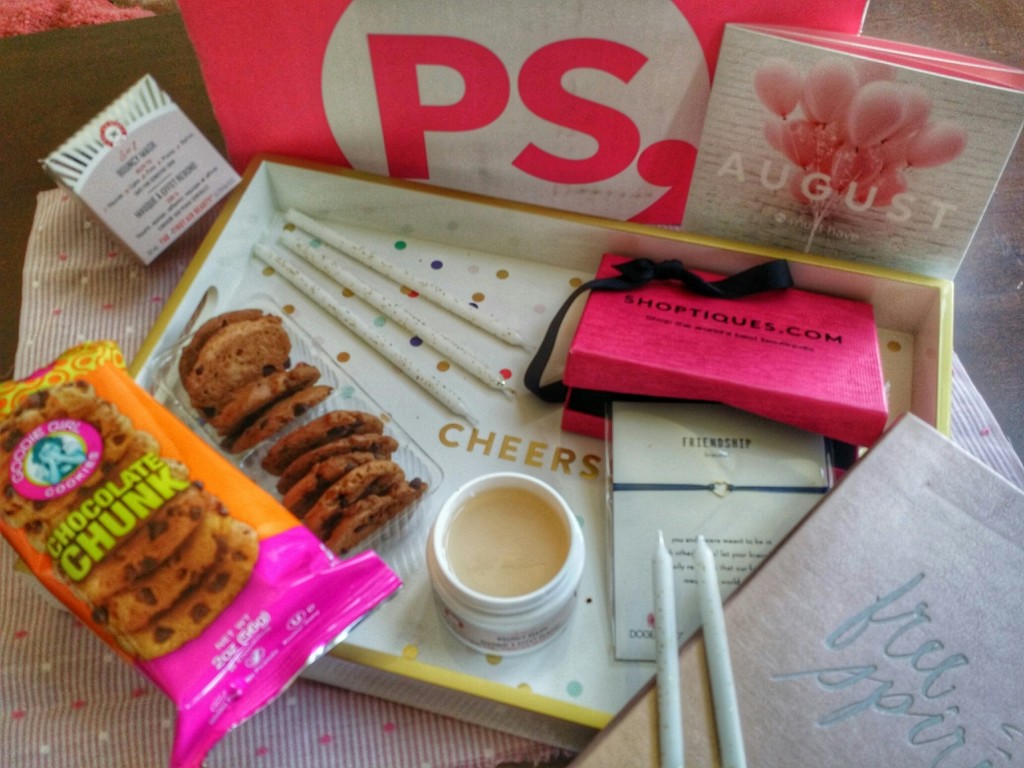 I'm excited to tell you about my August POPSUGAR Must Have Box – it was a good one this month, in honor of the subscription box's 5th anniversary. This specially-curated box features full-sized products that cover all my favorite things beauty, healthy food, relaxation, wellness, entertaining and more. Every time I open a Must Have Box, I'm surprised and fall immediately in love with the new finds – it's like someone got inside my mind to figure out exactly what makes me say "ooooooh."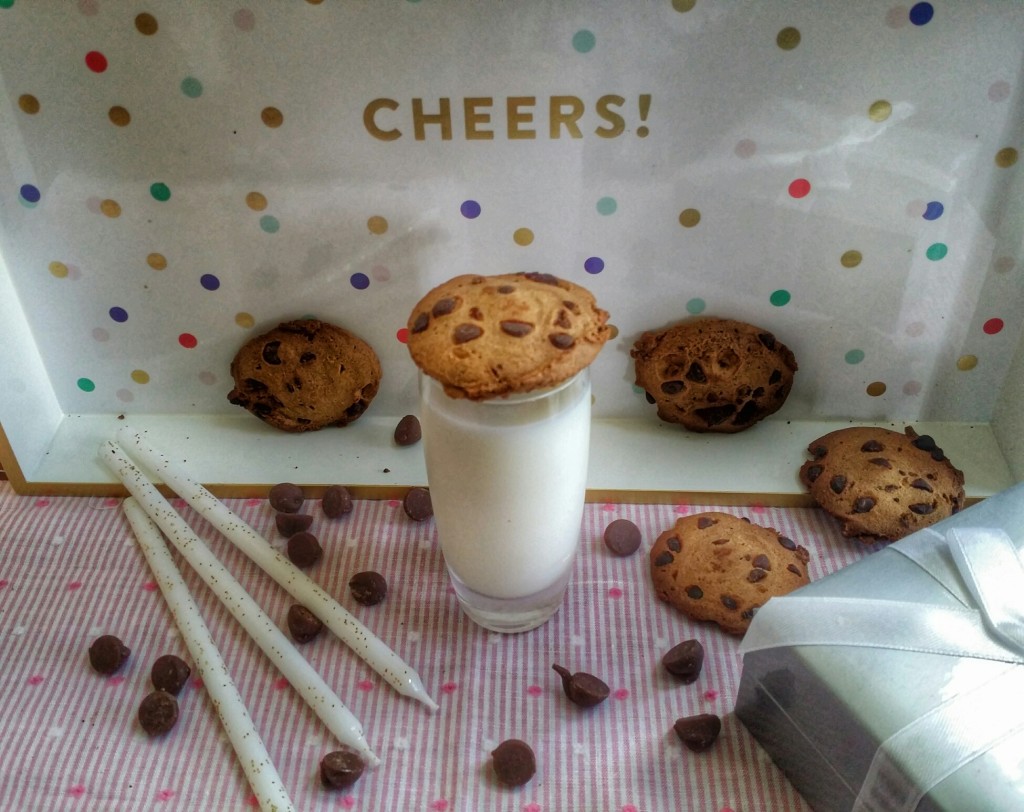 This month, my box included Goodie Girl Cookies (gluten-free), a face mask from First Aid Beauty, a friendship bracelet, glittery candles, and a lacquered "CHEERS" serving tray.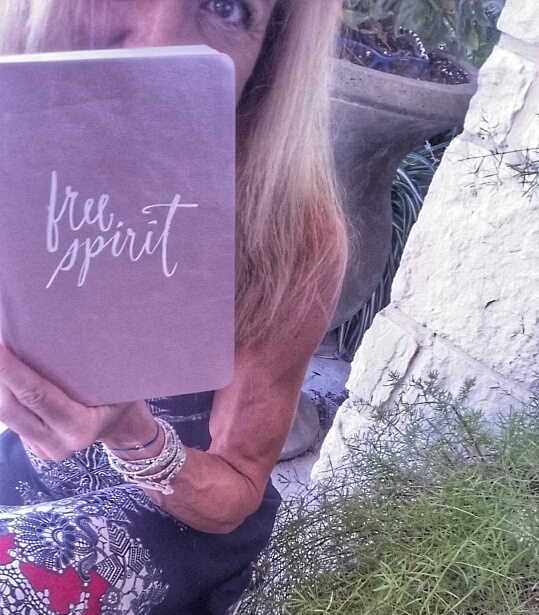 Also, I loved the gorgeous pink metallic "Free Spirit" journal from fringestudios.com and can't wait to write down my wild training schedule for my upcoming CG Games Finals, Spartan World Championship and San Antonio Marathon. Happy it's pink because my boys won't try to steal it!
I also received a gift card to Shoptiques.com where I got lost for several hours shopping the fun and funky boutiques in the collection of boutiques they represent from around to globe. In the end, I picked at a really fun, frosted glass Texas drinking glass (it looks very vintage-y) and a fish plate for my mom, who collects them. Oops, I may have ruined the surprise!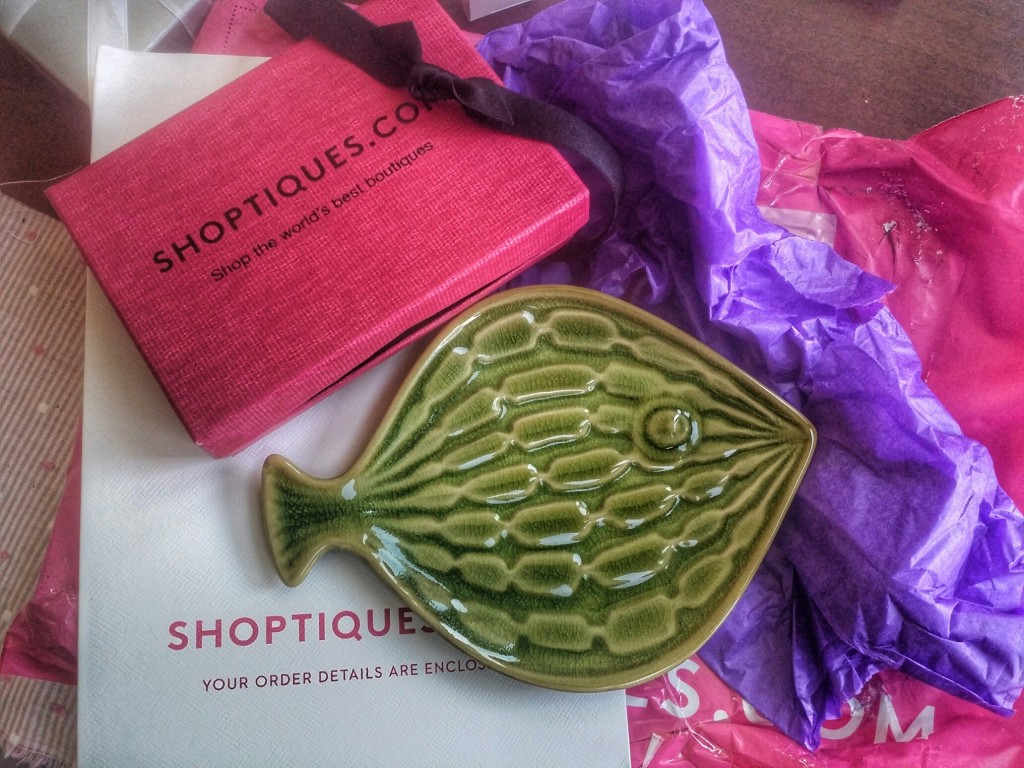 To celebrate as they should, POPSUGAR Must Have Box is hosting giveaways all through August. You can look forward to weekly prizes from Pehr Designs, First Aid Beauty, Kendra Scott, Tarte, and Cambridge Satchel Co. Current subscribers of POPSUGAR Must Have Box are eligible for a chance to win. If you're not a subscriber, sign up ASAP and use code PARTY by 8/31) to save $10 on your first box.
Do you have a favorite no-cook snack?  What is your favorite "find" of the moment? Please share in the comments – XOXO, Jennifer
This post contains links to products I received in return for my editorial consideration. All opinions, thoughts and enthusiasm are strictly my own.