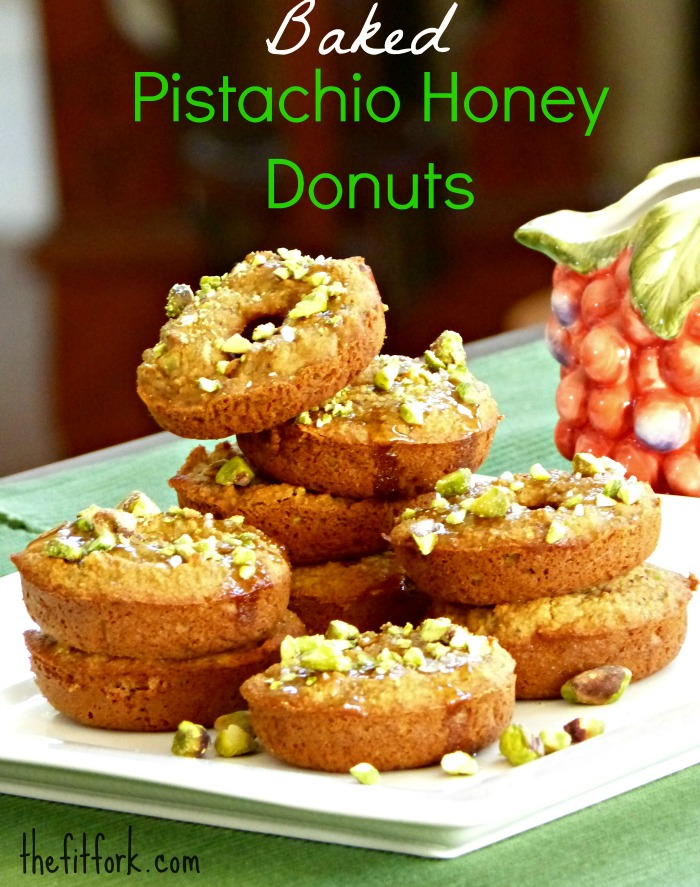 Okay, if I didn't get you to do a double take at this drool-icious photo of Baked Pistachio-Honey Doughnuts, then Ms. Piggy will certainly grab your attention as she shows us how to "do it like a diva" when it comes to eating these yummy green tree nuts. What a fun commercial from Wonderful Pistachios, I love it!
Some people assume that eating nuts is a no-no, but that is so wrong! Nuts, including pistachios, can be part of a healthy lifestyle that embraces exercise along with a balanced diet. In general, nuts are packed with protein, fiber and heart-healthy fats not to mention a host of other vitamins and minerals.  From the almond to the walnut, each variety of nut offers its own unique mix of nutritional perks – some nuts are healthier for you than others. It happens to be National Pistachio Day (2/26) and I want to give a huge shout out to this small little nut that packs a big nutritional punch.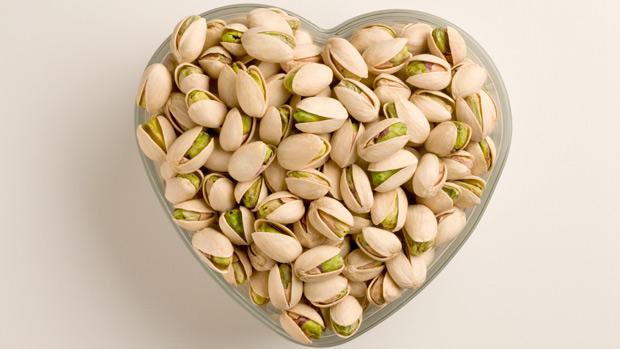 A one ounce serving of shelled pistachios has 49 kernels, 160 calories and a variety of different vitamins, minerals and beneficial phytonutrients.  For example, pistachios are rich in copper and manganese, and a good source of thiamin and phosphorus. Per serving, pistachios also offer 20% of the Daily Value (DV) for vitamin B6 and 12% of the DV for fiber. Goodness knows, we could all use a little more fiber! In terms of fat content, pistachios have a bit less fat than most other nuts, although they are still about 75% fat (that's why you should stop at a handful). The good news is the fats in pistachios are the "good" kind of fats, monounsaturated and polyunsaturated, and have been linked to supporting healthy cholesterol levels and lowering the risk of cardiovascular disease.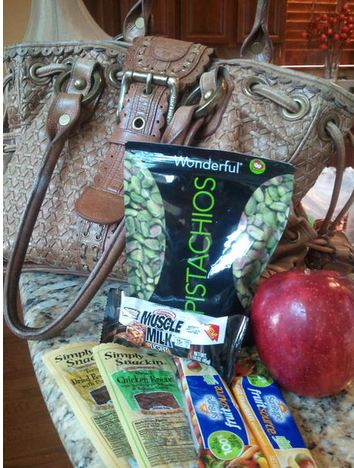 Another thing I love about pistachios is that they are portable and ready for an outdoor adventure (like me) and versatile enough to be enjoyed plain or dressed up (like me). Yeah, the shell might be a protective layer, but once you get down to the meat of a nut, then you'll be glad you went to all the trouble!  I always have a small pack in my purse or gym bag to snack on!
In honor of National Pistachio Day on February 26th, I've whipped up a healthy recipe with a bunch of these little green guys. So, crack open a can of pistachios and get cooking, this addictive recipe for Baked Pistachio Honey Donuts is both delicious and nutritious. Plus, the baked donut recipe is gluten-free, so you can enjoy all you want without worry.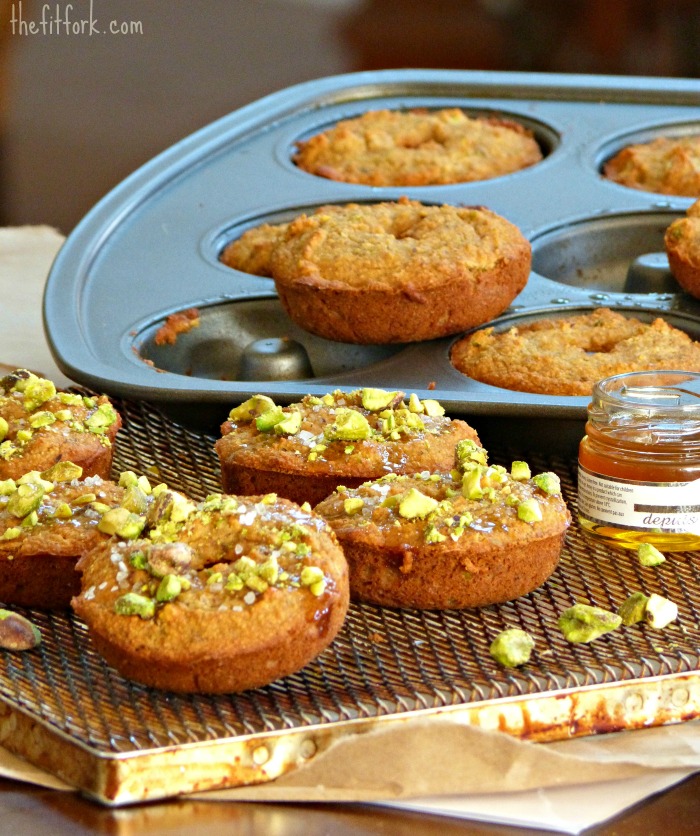 Baked Pistachio Honey Doughnuts Recipe
Ingredients:
Paleo-friendly cooking spray (I used Kelapo Coconut oil spray) or simply rub down tins with a bit of coconut or walnut oil.
1/2 cup coconut flour
1/2 cup almond meal
1/4 cup ground unsalted, roasted pistachios
1 teaspoon baking powder
½ teaspoon salt
1 large egg
⅓ cup +1 Tbs almond milk
¼ cup honey
¼ cup unsweetened applesauce
1 tablespoon coconut oil
1 teaspoons vanilla extract
½ cup ground unsalted, roasted pistachios
¼ cup honey
Sea salt grinder
Instructions
Preheat the oven to 350F and lightly spray mini donut pan with baking spray.
Combine the coconut flour, almond meal, ¼ cup ground pistachios, baking powder, and salt in a large bowl; mix well. In another bowl, whisk the egg* and then whisk in almond milk*, honey, applesauce, oil, and vanilla extract. *It is best to start with the egg and milk at room temperature so that the coconut oil doesn't congeal back up.
Pour the wet mixture into the dry ingredients and stir until just combined.
Spoon the batter into the doughnut molds.  Bake for approximately 15 minutes until lightly golden brown around the edges.  Allow to fully cool before topping.
To make the topping, if necessary, chop the pistachios. Microwave ¼ cup honey in microwave-safe bowl for approximately 20 seconds until hot.  Generously spoon over the tops of the doughnuts and then sprinkle with ground pistachios and a light dusting of sea salt.
Yield: 12
Another popular pistachio treat that I've gone back to time and time again is my recipe for Paleo Pistachio Chocolate Cookies.  Chocolate + pistachios = pure happiness!