A box of bliss was delivered to my door last week – a case of Bravocado Avocados from my friends at the California Avocado Commission.  With the peak season being from May though September, California avocados are always on hand for my summer entertaining and I've been known to use avocados in everything from guacamole and "green eggs" to salads and smoothies.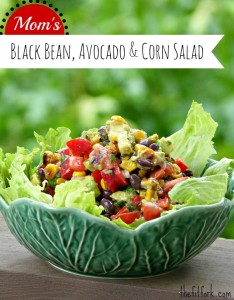 In fact, this latest windfall of ripe avocados was a reward for winning first place in the 2014 All-American Recipe Contest. You've might have seen my recipe for  Mom's Black Bean Avocado & Corn Salad, it's a favorite on Pinterest and has been popular pick at potlucks and family get-togethers.  The judges said it was packed with flavor and "combines sweet corn, black beans, bell pepper, red onion, tomatoes, jalapeno, cilantro, lime juice, vinegar and spices with fresh avocado for a flavor combination that stands strong all on its own, but goes perfectly with grilled meats or tortilla chips as a dip. Put this one on your must-try list stat"
There are just so many delicious things you can do with a case of creamy, dreamy avocados – but two of my favorite ways to eat them are just so simple. And, surprise – these quick and easy recipes not straightforward guacamole (although, if I could jump in a bathtub of mashed avocado with lime and jalapeno, I would).
Bacon Avocado Stuffed Tomatoes: These cute little cups made out of super sweet Campari tomatoes are the perfect vessels for avocado blended with lime, jalapeno, cilantro – okay, I guess that is guacamole. But, sprinkle on some crumbled bacon and serve on a bed of lettuce with black beans and corn and you have a light and healthy summer meal.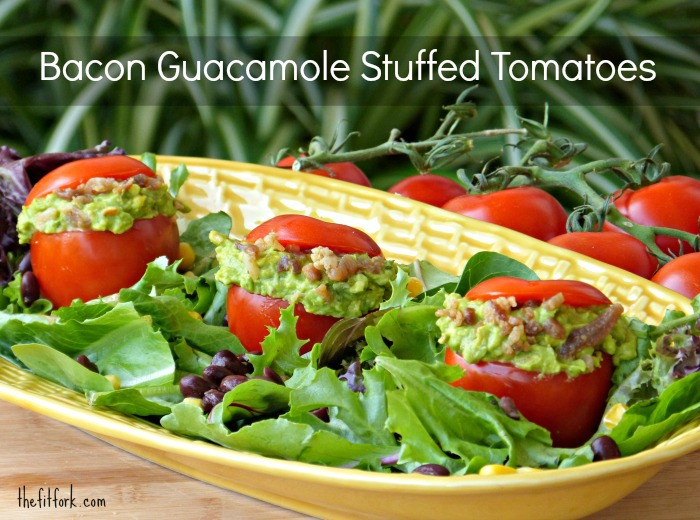 Avocado and Lime on the "Half Shell": It doesn't get any easier than this – slice your perfectly ripe an creamy avocados in half lengthwise and pull out the seed. Sprinkle with sea salt and squeeze fresh lime – and eat with a spoon!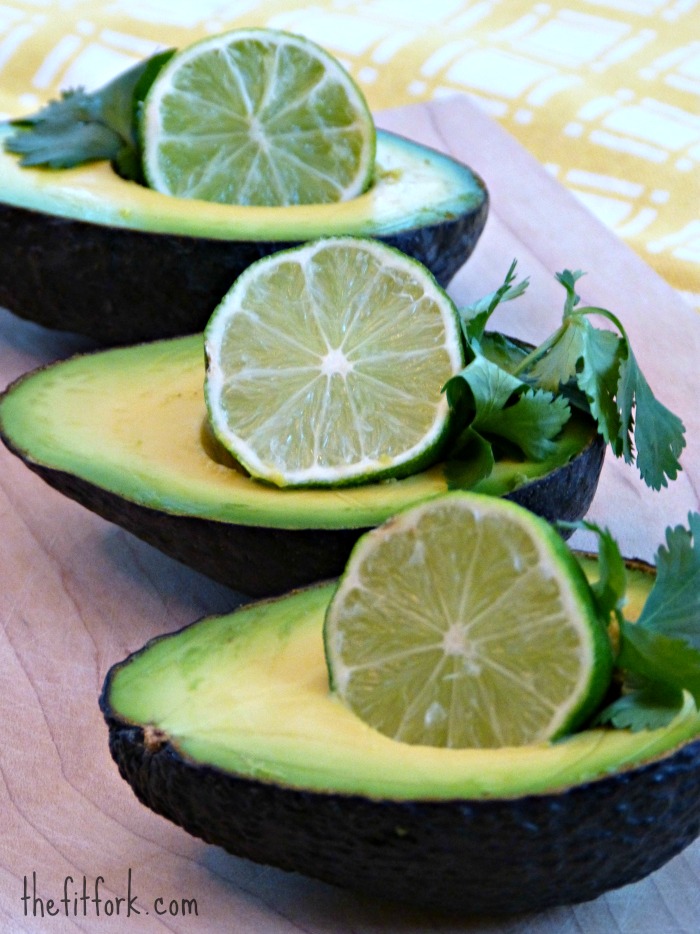 If, in the rare instance, you find yourself with too many avocados to eat before spoiling sets in, you CAN freeze them. Earlier in the year, I did a tutorial on how to freeze guacamole — check out the link. You can also freeze avocado slices with a pretty good outcome too! The texture is not quite as creamy when you thaw the frozen slices, but it's still yummy and so much better than tossing your ripe avocados out.

Do tell, what is your favorite way to eat avocados?