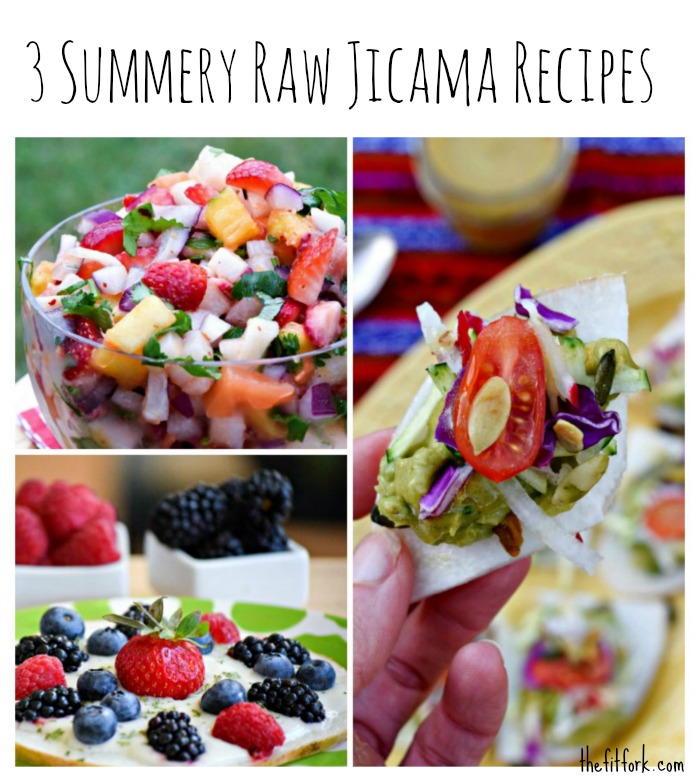 Have you ever tried jicama? It's not the prettiest pick in the produce section (in fact, you've probably buzzed right by it), but it's certainly a cool and crispy addition to no-cook summer recipes. Jicama is an edible root from Mexico that resembles a cross between a potato and turnip. Jicama has a thin brown skin that is easily removable with a vegetable peeler and the white flesh inside is crispy, crunchy and very mildly sweet – some say it reminds them slightly of pear or apple mixed with a water chestnut texture. But, unlike pears and apples, a convenient thing about this root is that it doesn't oxidize when cut open and exposed to air – which means you can prep your dishes well in advance and not worry about the vegetable turning brown.
Another perk of jicama is that it's pretty darn inexpensive and for just a few bucks you can get one big enough to make several recipes. Or, just cut raw jicama up into sticks and eat like celery sticks with your favorite sweet or savory dip!  Some sweet dips I love to use with jicama are Opadipity By Litehouse Foods Sweet Greek Yogurt Dips  — three flavors including Cheesecake, Strawberry Delight and Vanilla Almond.  Lower in calorie and higher in protein that similar products you'll find at the store – plus, everything is free of preservatives and high fructose corn syrup.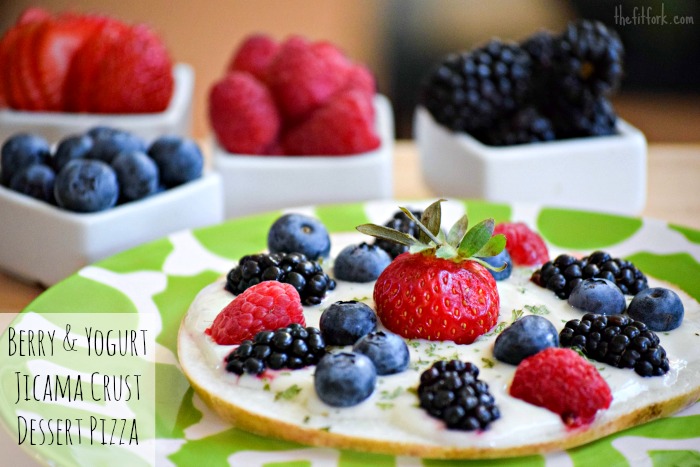 Berry  & Yogurt Jicama Crust Dessert Pizza – Perfect for when you need something sweet but are being mindful of your diet. This healthy dessert recipe was first shared on the Living Litehouse Blog, check it out!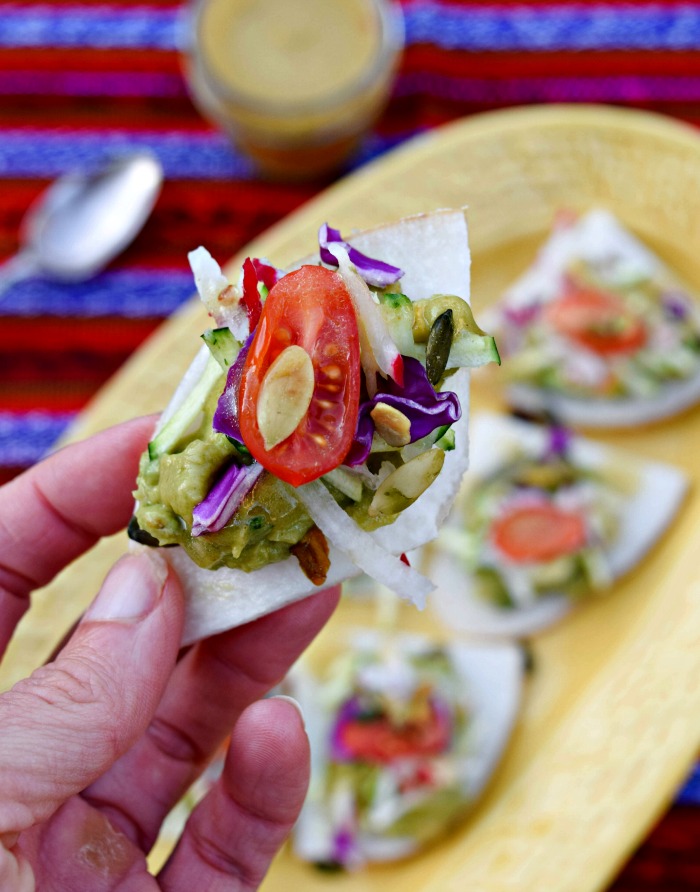 Raw Vegan Jicama Nachos – A meatless, non-dairy take on the quintessential patio happy hour food! Another bonus of this healthy appetizer recipe is that no cooking is required!
Jicama Jalapeno Confetti Fruit Salad – This delicious bowl of fruit and jicama is the definition of eating a rainbow! Kicked up with jalapeno, the jicama adds a crisp crunch to all the best fruits of the summer season.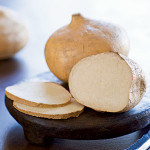 Check out Cooking Light for more healthy recipe ideas using jicama — I think this vegetable is going to become one of your new favorites! You'll also find great tips on how to pick out this root vegetable at the market and how to best store and prep it at home.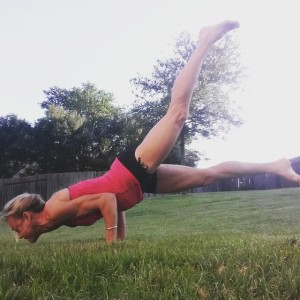 I've been working on my yoga practice – I try to do a little bit each day to improve my runner-impaired hip and hamstring mobility (some of the simplest moves are the hardest for me)!  I have lots of fun trying some of the arm balances – they use so much concentration, strength and balance. I'm just waiting to break my face on some of the crash landings!
Are you a fan of jicama?  Do you have any favorite jicama recipes?
What is a new fitness-related thing you've tried lately?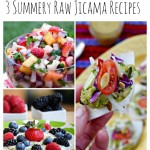 Indulge your sweet tooth with this healthy option for a light summer dessert.
Servings

Prep Time

4

people

10

minutes
Servings

Prep Time

4

people

10

minutes
Indulge your sweet tooth with this healthy option for a light summer dessert.

Servings

Prep Time

4

people

10

minutes

Servings

Prep Time

4

people

10

minutes
Slice jicama into 1/3" rounds. Rinse berries, set aside to dry.

Mix greek yogurt with stevia to achieve desired sweetness. Spread evenly over tops of jicama rounds.

Top Greek yogurt with berries as desired and sprinkle with fresh mint.