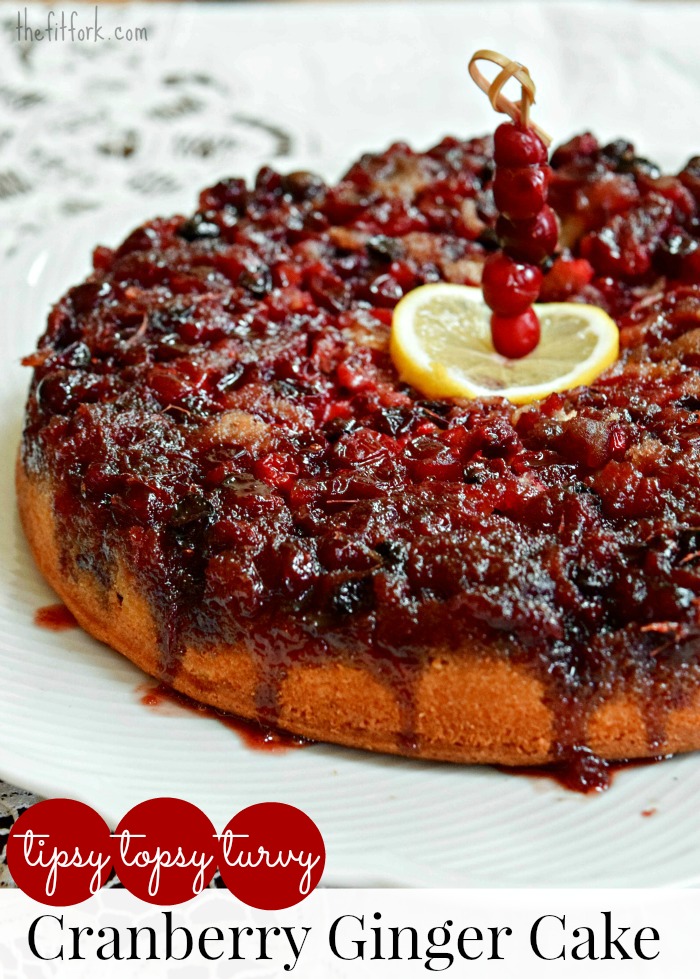 Merry Christmas, y'all! Actually, I'm getting my post up late . . . so the day is almost over, but I hope lots of hugs were had, laughs were shared and memories were made!  With our oldest home from college, it's been wonderful to have everyone together again . . .  and get back the full-immersion effects of being the only female of five people under the roof.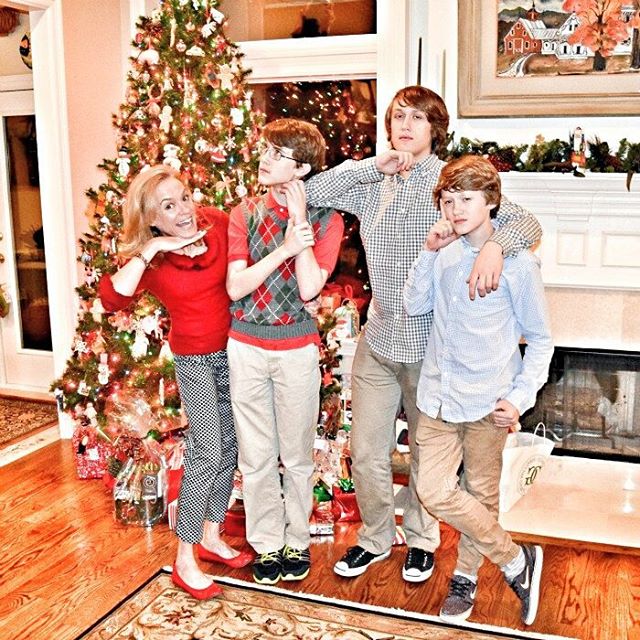 Today, I made big Christmas morning brunch for my kiddos, husband, mom and dad and family visiting from out of town.  A few of the dishes are traditional non-negotiables, like the Overnight French Toast, Barn Raiser Beef & Egg Bake, and Cinnamon Monkey Bread.  But, I always like to come up with a new holiday brunch recipe – and this one for Tipsy-Topsy-Turvy Cranberry Ginger Cake was a hit! There is still plenty of holiday time left to make this delicious dish which can also double as a dessert (throw a scoop of ice cream on top). Don't worry, the alcohol content in the liquor burns off, so it's just fine to feed to the children.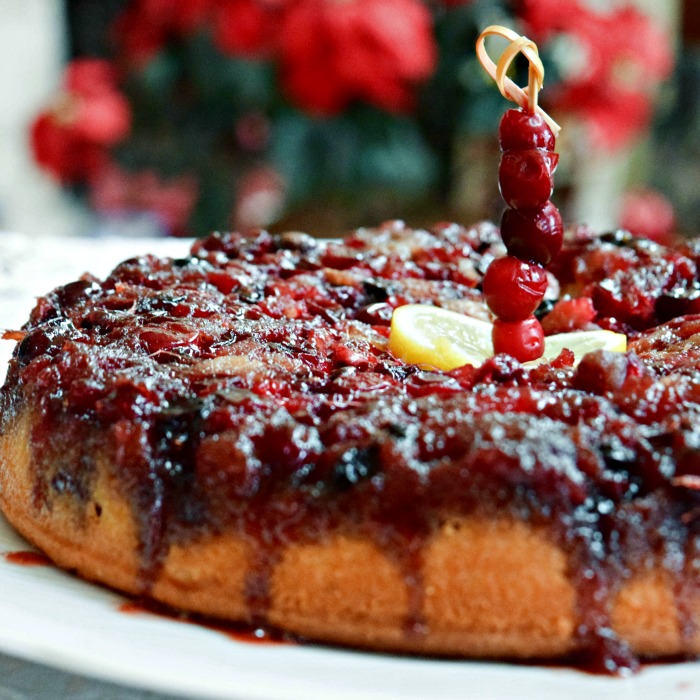 Oh, so did I mention that after brunch and presents and clean-up, we went stand-up paddle boarding?! Only in Austin!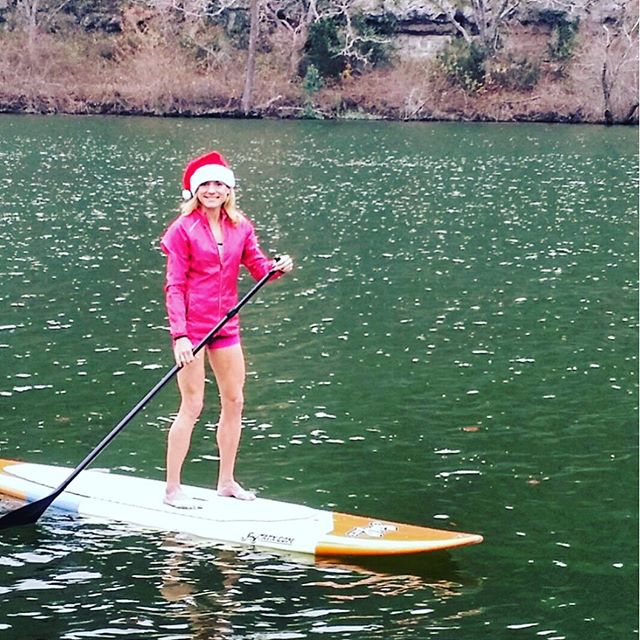 So, what was your most memorable happening today? Or, have you ever made an upside down cake — with what fruit? Please share in the comments, XOXO — Jennifer

In small saucepan, melt butter and whisk in liquor and brown sugar. Stir in ginger and lemon zest and continue to cook for 2 minutes until combined and beginning to bubble.

Spray pan with cooking spray and pour brown sugar mixture into bottom of pan. Add cranberries to top of brown sugar mixture; set aside.

In medium mixing bowl, stir together flour, baking powder, salt and sugar.

In another bowl, whisk together oil, milk, eggs and vanilla. Pour wet contents into bowl of dry contests and beat for 2 minutes with mixer or by hand, until well combined but not over mixed.

Pour batter over cranberries.

Bake for approximately 50 minutes in center rack of oven or until toothpick pulls clean.