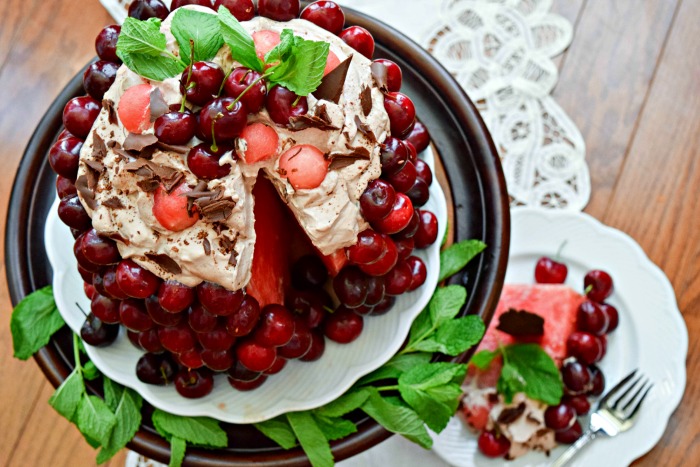 I love having my birthday the day before America's – it makes me feel super patriotic and sparkly and sunshine summery. I'm usually celebrating at the lake, the river or beach along alongside a sea of other 4th of July weekend revelers who are unwittingly my party guests – the more the merrier!  One of the most memorable birthdays ever was on my 14th  year when a full orchestra of Culver Military Academy hunks stopped their steamboat by the dock and played "Happy Birthday" and shot off fireworks just for me, I was giddy and giggly for days. The girlfriend I was visiting with had the best grandma ever for pulling off that swoon-worthy surprise!
There are so many great things about having a 3rd of July summer birthday – I can wear my favorite sundress and sandals or better yet, a just bathing suit and barefoot. I can float around on the river all day and stay late at the country dance boot-scootin' and catching fireflies, no worries about getting up early the next day – it's a holiday, y'all! Sometimes, I am lucky enough to celebrate with my Aunt and Sister-in-Law who both have birthdays during the same week. If we happen to stay in town, my birthday weekend always includes running the Freedom 5k with family and good friends– a race that features watermelon at the finish line.
So YOU are invited to my birthday this year, can you come? There will be lots and lots of fun along with my favorite foods, especially watermelon. The dress code is casual and there's no need to bring a gift. .. err, unless you want to wrap up a watermelon.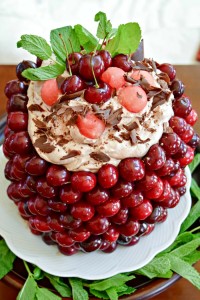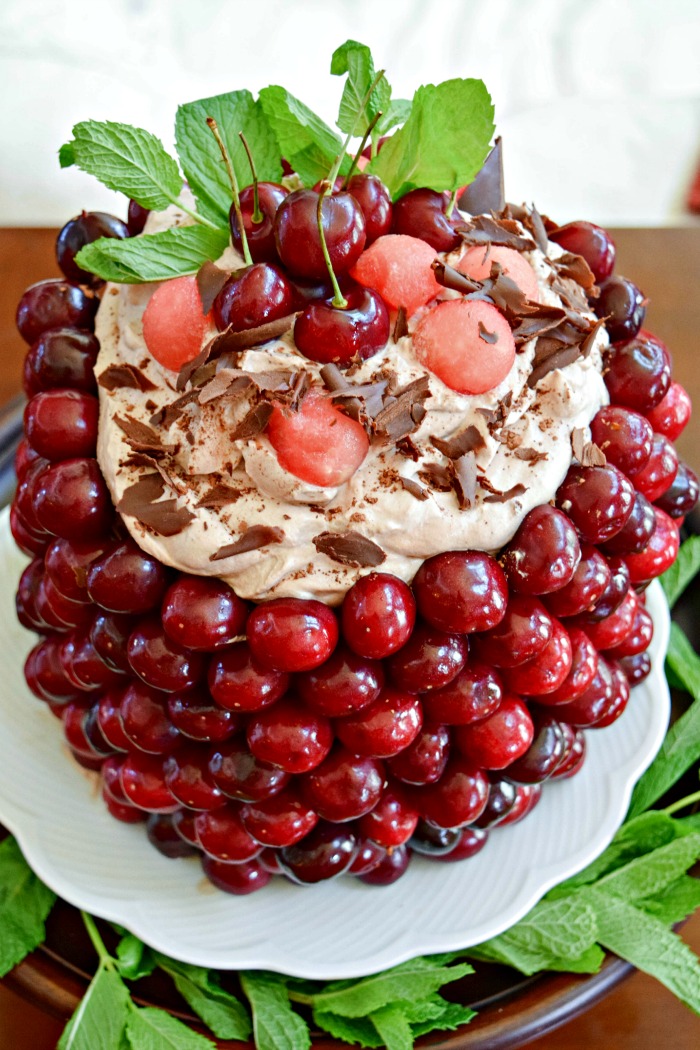 The cake will be a fruit, fun and fabulously fit dessert – Watermelon Cherry Cake with Choco-Coco Cream! You may have seen these "cakes" that feature a big hunk of watermelon as the base instead of traditional spongy, sweet cake. In honor of my favorite seasonal flavors, my cake is piled high with ripe red cherries and topped with and alternative chocolate cream made frm whipped full-fat coconut milk to keep it paleo-ish, raw and dairy-free.  Don't miss the easy recipe at the end of this post. Even a huge slice is a light way to end my favorite birthday bash meal of flame-kissed burgers and avocado, black bean and corn salad.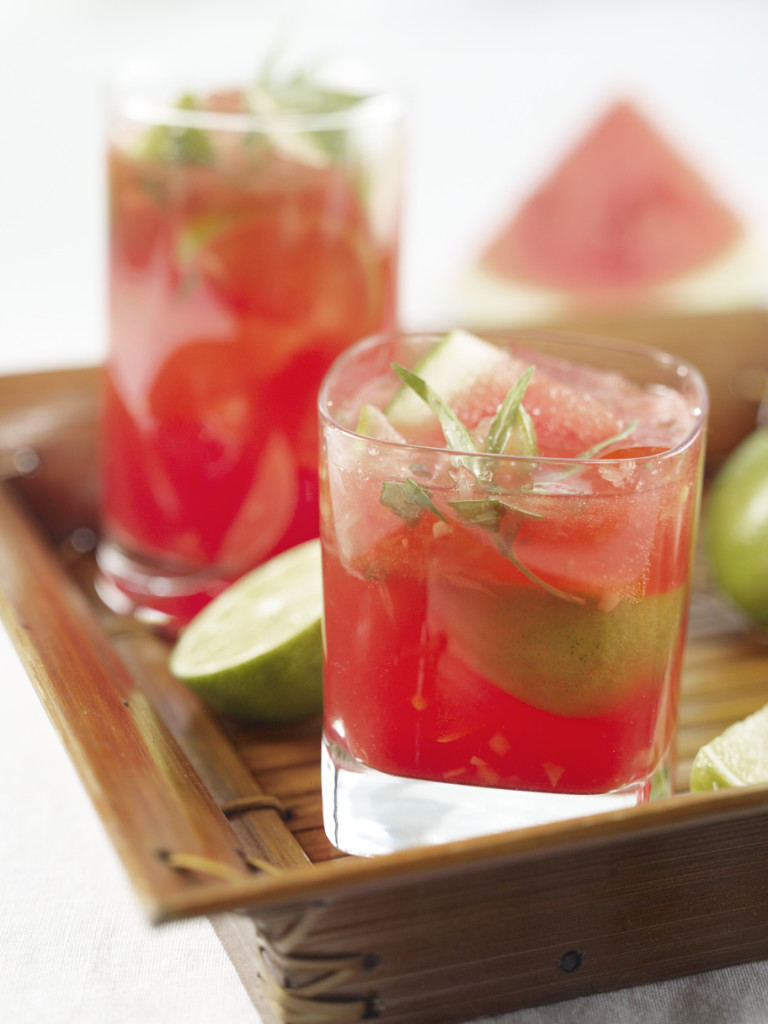 Our beverages will also be watermelon inspired — Watermelon Caipirinhas! But I'll lighten up this boozy Brazilian drink with just a half shot of cachaça because I'm a certified lightweight! Kids will keep cool with my drinking my Watermelon Coconut Cherry Sippers – tasty, healthy and hydrating! I think I'll have one of these too!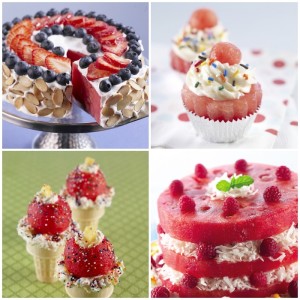 Check out the other delicious watermelon cakes and desserts at Watermelon.org and follow my Living on the Wedge Watermelon board on Pinterest for lots of great watermelon recipes and ideas.
What are you doing this weekend to celebrate?  Will you have watermelon? Share in the comments below – XOXO, Jennifer
The post is sponsored by the National Watermelon Promotion Board. However, the opinions and content (unless otherwise noted) shared are my own and NWPB did not tell me what to say or how to say it.

Cut ends off watermelon so that it sits flat on platter, reserve ends for use later. Continue to cut rind off, starting at top of watermelon "cylinder" going downward.

Chill mixer bowl in refrigerator for 15 minutes. Add heavy cream and whip with whisk attachment until stiff peaks form. Whip in cocoa powder and stevia (may substitute ¼ powdered sugar, if desired).

Cut stems off cherries, leaving a 1/3" stub to secure into watermelon. If cherry is missing its stem, use a toothpick to secure. Start at bottom and work around watermelon going upward until entire sides are covered.

Pour chilled coconut milk into cold mixer bowl, beat with cold mixer paddles for 30 seconds. Add cocoa and stevia, beat and additional minute or until incorporated and creamy.

Pile up whipped coconut cream on top of cake. Use melon baller to scoop out watermelon balls from ends.

Decorate top with watermelon balls, cherries and mint. Use store-bought or homemade chocolate curls (or mini chocolate chips) as the chocolate garnish.