Thank you Randalls and Albertsons for sponsoring this post. Check out the new Signature family of brands from Randalls and Albertsons, with more than 4,000 Signature products available and a 100% money-back guarantee.
Today I'm sharing my recipe for Hazelnut Pecan Protein Fudge Balls, a healthier dessert option for those days when the sweet tooth is acting up (pretty much all the time with me). This no-cook recipe is quick and easy and fits into my healthy, busy lifestyle so nicely – my family and I enjoy it as a more balanced option to candy – it has no added refined sugars, only honey.
With an approximate 3:1 carb-to-protein ratio, these energy protein balls also make a nice little workout recovery snack or race fuel to eat on the course.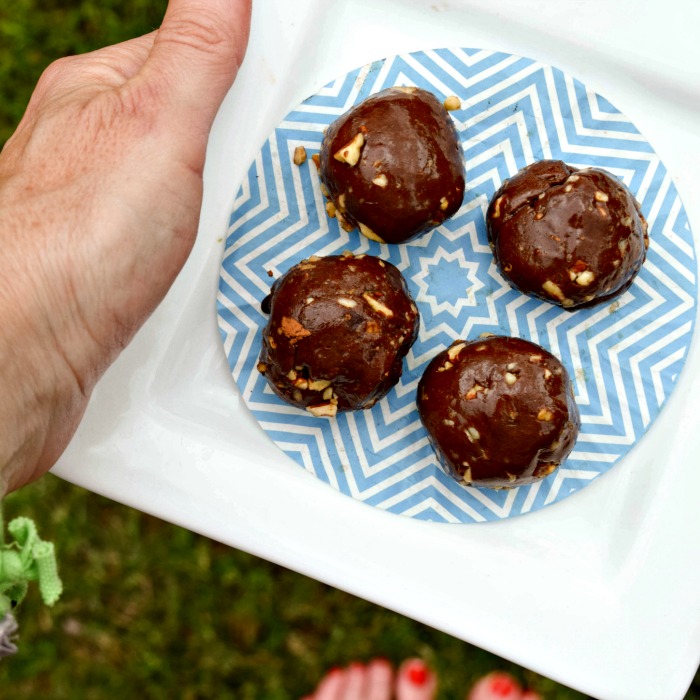 It's been my experience that the success of a no-bake recipe can only be as good as the quality of the ingredients that found within. I was a national name brand devotee in the past, but have found that many of the store-label products are just as good (if not better) than the items I grew up with. Randalls and Albertsons grocery stores are making it easy to tackle my shopping list and keep whipping up healthy recipes with their new, exclusive line of Signature products. From coffee to juice, soup to cereal, fresh fruits and veggies to fried chicken and other yummy pre-prepped foods, there are more than 4,000 different products available that help make my life tastier, easier and all-around neater (that's because they also stock all my must-have home staples like paper towels and cleaning products)!   Oh, and I'm saving money, too! Whoohoo!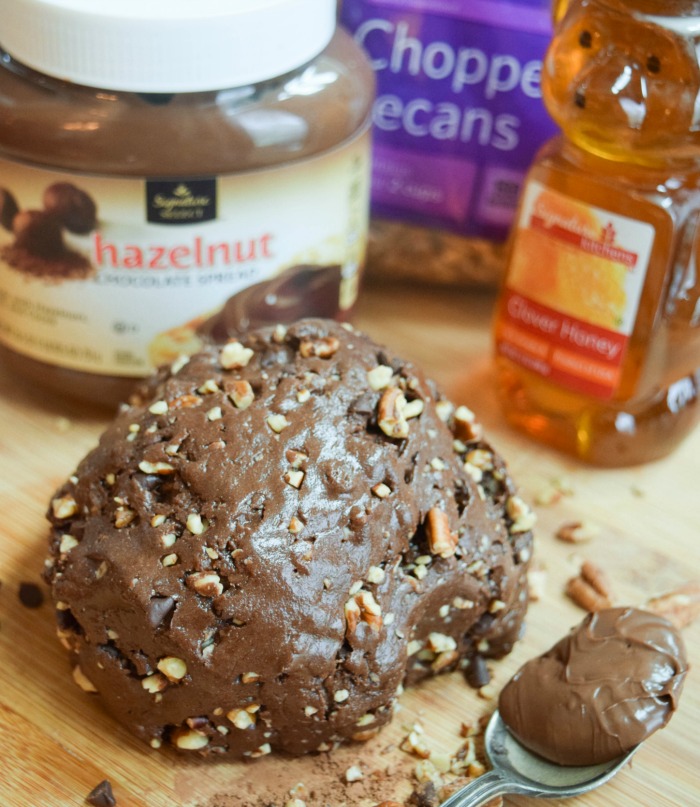 I used Signature Kitchens Chopped Pecans, Signature Kitchens Clover Honey and Signature Select Hazelnut Chocolate Spread from Randalls in this yummy, easy protein snack recipe.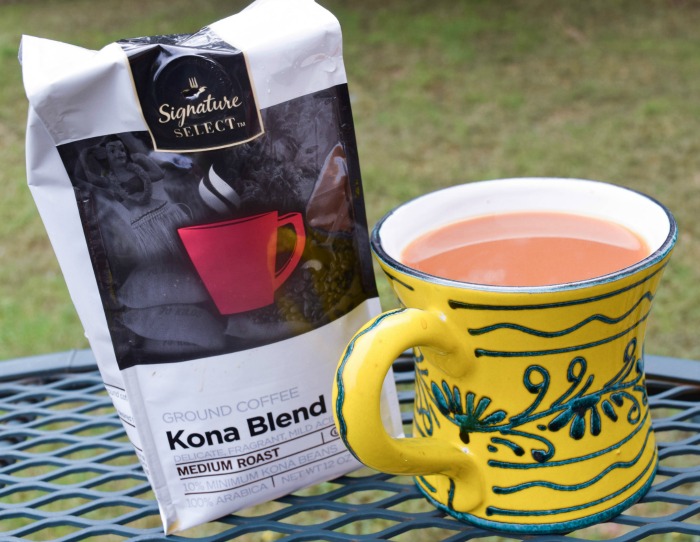 Seriously, I can't express my love for Randalls enough, and not just for the Signature line. When they opened a location at the front of my neighborhood a few years ago, I literally cried from sheer joy– I'm not kidding! Prior to this, "a quick trip to the store to grab a few things" was a 1 to 2 hour time commitment depending on the time of day.  I would have to drive about 10 miles one-way to make an emergency coffee restock for the morning or to pick up ingredients that were left off my list. Because of this, we often did without! Imagine the horrors and distress this created for me, an unorganized food blogger!
The staff at my neighborhood Randalls rock! The cashiers and managers know me personally, always take the time to smile and say hi, and answer my questions if I can't find a particular product I need for a recipe. If I ever have a problem with a purchase (a rarity), it's always resolved immediately — Randalls stands behind their 100% money-back guarantee on the Signature line of products. Management at this nearby location supported my oldest son's Eagle Scout Project with a huge donation of bottled water and bakery cookies and promote health, fitness and an active lifestyle as sponsors of an annual fun run in the neighborhood. I am always the first one over to their tent to pick up water and goodies!
Find out what I'm raving about yourself! I buy my Signature products here in Austin at my local Randalls and Albertsons stores, but they are also found in the whole family of Albertsons Companies grocery stores including ACEM, Jewell-Osco, Vons, Pavilions, Safeway, Tom Thumb, Shaw, Star Market, United Express, United and Carrs/Safeway.
Also, enter for a chance to win one of 40 $25 gift card to Randalls so you can fall in love with the new Signature line of products, too!  The giveaway ends on May 6, 2016 – must be 18+, a US resident and only one winner per household.
I was selected for this opportunity as a member of Clever Girls and the content and opinions expressed here are all my own.

In medium bowl, mix together hazelnut chocolate spread and honey.

Stir in chopped pecans and chocolate chips.

Stir in protein powder until beginning to ball up. Use hands to knead mixture until smooth.

Divide "dough" into 18 equal parts – about 1 tablespoon each. Roll between hands to form into ball.

Eat! Store leftovers in refrigerator to maintain firmness.